A jambalaya is a Creole dish consisting of rice that has been cooked with shrimp, oysters, ham, or chicken and seasoned with spices and herbs. The dish suggests a mixture of diverse elements all combining together to bring forth a product of different tastes, textures, colors, and good-for-you attributes.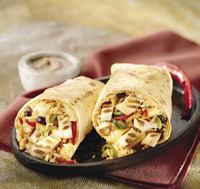 This year's IFT Annual Meeting + FOOD EXPO® is dishing up its own unique jambalaya of ingredients that will meet a broad range of functionality and health needs in the global marketplace. Over the next pages, the Ingredients preview will share many of these exciting components that will help make our overall event a successful celebration, or as the Cajuns would say it, a fais do-do (fay doh doh).
Here are a few examples:
• The reduction of sodium and its many functionality challenges in food formulation will be explored. Among potential solutions include blends of sodium chloride and potassium chloride, new masking agents and technologies, and other ways to enhance the perception of salt while actually using less sodium.
• Mark Twain once said, "Reports of my death have been greatly exaggerated." The same can be applied to the low-carbohydrate trend. While the craze aspects may have diminished, there is still a variety of interesting ingredient developments that may play a significant role in food formulating. These include a food processing technique that enables starch to function like dietary fiber, new sweetener products that have low glycemic indexes, a whole-grain flour which combines the nutritional benefits of whole grains with the taste, texture, and finished baked quality of refined flours, and a variety of flavors that can be used in low-carbohydrate formulating.
• Flavor technology is seeing new advancements. For example, flavors are being created by a process that closely links taste and smell. The technology makes it possible to analyze air samples taken from the nasal cavity as food is chewed and swallowed. The result is the creation of more authentic flavors which can be applied to beverages ranging from water to coffee.
• Food manufacturers will have to begin listing in January 2006 trans fatty acid content on the nutrition facts panels, as mandated by the Food and Drug Administration. Many trans-fat-free oils, including canola, rice bran, and soybean, and trans-fat-free coating fats have been developed to help manufacturers comply with the impending regulation.
--- PAGE BREAK ---
• Inclusions are becoming more sophisticated and creative. If you are looking to add a one-of-a-kind look and taste to your baked goods, try the new chip that combines two distinct colored pure chocolates—dark/white chocolate and milk/white chocolate—in one chip. When dissolved in water, flavored glitter imparts a refreshing fruit flavor, as well as providing electrolytes and B-complex vitamins.
• A number of innovative ingredients have been developed which help overcome functionality challenges. These include a gellan gum which will provide suspension of fortifying minerals in beverages, a stabilizer-emulsion system which solves the problem of dispersibility in ice cream mixes, and a new enzyme which modifies egg yolks and gives products superior emulsion properties.
• On the international scene, a Japan-based company, Snow Brand Milk Products Co., won the 2005 Food Technology Industrial Achievement Award for a milk protein product that can have an important impact on bone health. More than 40 companies from China will be highlighting a wide range of food additives. And a special arena, the FI International Pavilion, will provide ingredient and technology solutions to attendees interested in companies with global capabilities. Concepts such as kokumi and the acai berry will come from these distant shores.
• And because we'll be in New Orleans this year, many ingredient developments will reflect themes associated with this location. For starters, as a seaport city located on the Mississippi River, New Orleans' cuisine is famous for seafood. Seafood-flavored powders and seafood extracts in flavors such as lobster, shrimp, and clam have been developed for use in a variety of applications. These work well as bases and stocks for soups and sauces.
Dairy flavors will be highlighted in such "Big Easy" dishes as Spicy Beer-Battered Alligator with Remoulade Sauce, Sweet Potato Dollops with Andouille Sausage and Cream Filling, and New Orleans-Style Banana Pudding with Bailey's Java Cream. Blueberry-containing foods will give "the Blues" a new dimension in meaning. And a wide range of spices and seasonings will liven up dishes such as Cajun gumbo, red beans and rice, and bread pudding. And, of course, hot sauce applications will range from seafood dishes to snacks to even ice creams.
Developments such as these, promise high notes at this year's IFT Annual Meeting + Food Expo.
--- PAGE BREAK ---
SPECIAL THEMES
Blues for breakfast
In today's health-conscious market, blueberries can help start the day on a high note. Their sweet, fruity flavor and cool color can help create new possibilities for product development, especially in the area of breakfast. The role of blueberries as an ingredient in breakfast dishes will be highlighted by the U.S. Highbush Blueberry Council.
Blueberries are available year round in many convenient forms, such as fresh, frozen, and dried; as puree, concentrate, and juice; and from whole fruit to powdered formats. Furthermore, research indicates that blueberries are in tune with healthy lifestyles.
They are rich in antioxidants, and virtually fat free, low in calories, and a source of fiber. Potential applications include cereals, baked goods, beverages, confections, and dairy products.
Visitors to the booth can sample blueberry-containing foods such as hominy muffins, biscuits, and barbecue sauce. Also available are classic New Orleans recipes from some of the area's most distinguished restaurants featuring blueberry dishes. Among them is Beignet with Mississippi Blueberry Coulis, an original recipe from the famous Commander's Palace. U.S. Highbush Blueberry Council, www.blueberry.org, Booth 2307.
New solutions target boomers and tweens
An environment that reflects the daily lives of many tweens (children ages 8-12) and baby boomers (adults ages 50-59) will be created by Cargill. To demonstrate its ability to help food and beverage companies develop products that resonate with specific consumer segments, the company will transform its booth into a forward-looking café for baby boomers, and a school cafeteria of the future to reflect the wants and needs of tweens.
Operating under the theme, "Your Partner at Every Life Stage," Cargill's booth will appeal to all five human senses and feature functional prototypes that reflect the taste and nutritional needs of the two demographic segments. Visitors will see how the company integrates consumer insight with its ingredient and food science expertise to develop products that address specific consumer needs.
Products aimed at tweens include healthier cookies, chocolate soy milk, beverages, hot dogs, and French fries with ethnic seasonings. Among the prototypes specifically designed for boomers are heart-healthy smoothies, trans-free cinnamon scones, and sugar-free miniature cheesecake. Cargill, Inc., www.cargill.com, Booth 2133.
--- PAGE BREAK ---
And now for our feature presentation
A new, state-of-the-art, worldwide headquarters will be premiered by FONA International, formerly known as Flavors of North America, at its booth, which will be styled like a gala, red-carpet event. Visitors will get a special sneak preview of the facility which is located on a 23-acre campus in Geneva, Ill.
According to the feature presentation, the new facility more than triples the company's capacity, with separate manufacturing areas for compounding, blending, encapsulation, reaction technology, and portion packs. The first of three planned buildings on the campus, the structure encompasses 82,000 sq feet, and is equipped with a savory application laboratory, eight flavor development laboratories, and a 325-person auditorium in which to host flavor university classes as well as industry and community events.
Before the feature presentation, visitors will be able to stop by FONA's concession stand to taste a variety of flavors in favorite cinema snack foods. FONA, www.fona.com, Booth 4409.
Flavors improve nutritional benefits in formulations
Authentic-tasting flavors can be used in formulations that require lower fat, carbohydrates, calories, or trans fatty acids. Many of these flavors, including Grill Flavor® and Flavors of Cooking™ products, will be highlighted in innovative, on-trend applications by Kraft Food Ingredients.
For applications requiring eliminating or reducing the level of trans fats, the company offers more than 30 varieties of flavors ranging from Backyard Grill, which infuses prepared foods with the taste of slow, outdoor-covered gas grilling, to Tequila Lime Flavor, which delivers an authentic Mexican dimension to any application.
To help food manufacturers keep up with carbohydrate-conscious customers, a product line includes 16 flavors that add taste to any application without increasing the carb count. These products are suitable for creating, enhancing, or balancing the overall flavor profile of reduced-carb applications.
Savory flavors can help manufacturers enhance lower-fat products by providing them with rich flavor and mouthfeel, without affecting the formulation's fat, cholesterol, or calorie content. More than 10 products are available that can help add variety and replace the fatty flavor lost during processing. Kraft Food Ingredients, www.kraftfoodingredients.com, Booth 3427.
--- PAGE BREAK ---
Technology linking taste and smell produces new flavors
A new series of flavors, Commonsense™, is based on highly sensitive real-time and quantitative measurements of the release of volatiles responsible for human taste perceptions. Developed specifically for flavored waters, the current line includes peach, raspberry, apple, or strawberry. These four fruit-flavored "True Waters" will be shown for the first time by Danisco.
The scientific basis of these flavors was first conceived in the mid-1990s with the development of new techniques in analytical chemistry and advances in the study of olfactory mechanisms in humans. The result is a technology that makes it possible to analyze air samples taken from the nasal cavity as food is chewed and swallowed. Some of the components identified by Danisco are ephemeral, yet play a critical role in the overall perception of a particular fruit or food.
For a no-sugar-added fruit-flavored "True Water," the company combined its Aura and Commonsense flavor technology and added the benefit of polydextrose, which provides prebiotic fiber, improved mouthfeel, and a pleasant taste. The flavor range has also been extended to indulgent chocolate flavors for coffee, which will also be showcased. Danisco, www.danisco.com, Booth 2541.
Alliance helps create healthful prototypes
Prototypes that focus on health, convenience, and innovation will be on display, the result of an alliance between Corn Products U.S. and GTC Nutrition. A heart-healthy cookie, for example, will feature dextrose (Cerelose®) from Corn Products and a prebiotic fiber (NutraFlora) and a cholesterol-lowering oat bran concentrate (Natureal™) from GTC Nutrition.
In the spirit of New Orleans, visitors will have the opportunity to sample gluten-free beignets made with a modified, gluten-free starch (Expandex™) and corn-derived bakery mixes (Maizing™). Corn Products, www.cornproducts.com, and GTC Nutrition, www.gtcnutrition.com, Booth 2525.
FLAVORS
Tea time at IFT
New additions to the expanding Treattarome™ portfolio of flavor distillates derived from the named food will be highlighted. The new flavor distillates include tea and tangerine and will be showcased in prototype applications.
Tea Treattarome Iced is a clear distillate designed specifically for use in iced tea applications. Developed as an alternative to tea concentrates and powders, it works effectively as the sole tea ingredient in ready-to-drink teas, and offers improved flavor characteristics when formulated into tea concentrates. Its freshly brewed aroma, robust back notes, and natural astringency guarantee an authentic iced tea flavor.
In addition, this ingredient provides the flavor volatiles and astringent bitterness missing in many iced tea beverages. It complements an existing range of water-soluble distillates, which includes Black Tea Treattarome Light 9760 and Black Tea Treattarome Brewed 9761, and can also be used with other distillates to formulate natural fruit tea flavors.
Juicy Tangerine WONF flavor enhancer is a value-added ingredient, blended using raw materials from different cultivars and geographical origins to ensure consistent supply and quality. Fortified with natural citrus fractions to enhance the subtle nuances of the fresh fruit flavor, it provides juicy tangerine and mandarin notes to a wide variety of applications. These include still and carbonated beverages, confections, dairy products, and frozen novelties. Treatt USA, Inc., www.treatt.com, Booth 4737.
--- PAGE BREAK ---
Spirit reductions provide flavor in culinary dishes
Cooking with a new line of spirit reductions will be demonstrated in a variety of culinary dishes. Among the flavors highlighted are the newly introduced Natural Ten-Fold Spirit Reductions—Kentucky Straight Bourbon Whiskey, French Brandy, Scotch Whiskey, and Rum—which offer sophisticated flavor profiles but do not contain alcohol.
Chef Michael Morrison, using these spirit reductions in a number of entrees, will be putting on a culinary demonstration each day for one hour at the booth. Attendees can then sample these entrees. Other flavors featured include wine reductions such as Red Port, Sweet Marsala, Chablis, and Burgundy.
Also available is a comprehensive recipe collection highlighting the use of cooking wines and reductions in such dishes as Pan Seared Scallops using Sake or Beef Stew with Burgundy. Todhunter Foods and Monarch Wine Co., www.todhunter.com, Booth 1244.
French bistro foods feature dairy flavors
Cheese and other concentrated dairy flavors will be featured in foods that highlight a French Bistro theme. Some of these food items include Sumptuous Shrimp & Scallop Puffs, Spicy Beer-Battered Alligator with Remoulade Sauce, Sweet Potato Dollops with Andouille Sausage and Cream Filling, and a New Orleans-Style Banana Pudding with Bailey's Java Cream.
A broad range of dairy flavors have been recently introduced, such as Natural & Artificial Asiago-Type Flavor (Powder), Natural & Artificial Adobera-Type Flavor (Powder), Natural & Artificial Cheddar Flavor (Powder), Natural Cool Ranch (Powder), Natural Butter-Type Flavor (Liquid), Natural Milk-Type Flavor (Liquid), Natural Mouthfeel Flavor (Liquid), and many others. Specifications will be available on these flavors. Edlong Dairy Flavors, www.edlong.com, Booth 4017.
COLORS
Colored powders provide enhanced hues
New additions to the Exberry® fruit- and vegetable-derived color line are designed to flow easier, dissolve faster, and have less dusting. These powdered colors offer a wide range of hues in food and beverage applications.
Shade Sunset Powder allows manufacturers to achieve a wide spectrum of red color hues in a natural way. The powder readily dissolves in cold or hot water, providing a brilliant red color to liquid clear applications or a pastel pink in liquid opaque products. It also works well in tablet or dry blend products. Potential applications for the heat- and light-stable powder include protein mixes, sports bars, dry mix beverages, tablets, and other products.
Shade Rustic Brown may be used in beverages such as iced tea, cola, root beer, or cream soda. Additionally, this brown color works well in flavored syrups, inclusions, popcorn coatings, pastry desserts, and savory products such as soy sauce, barbecue sauce, or marinades. With excellent heat stability, it maintains its color hue and strength throughout the shelf life of the finished product, and is produced without the use of caramelization.
A confectionery application, all-natural Fruity Bears made with Exberry colors, will be available for sampling. GNT USA, Inc., www.gntusa.com, Booth 1213.
--- PAGE BREAK ---
Natural color blends feature caramel color
Natural color blends combining caramel color with other natural colors are highlighted and can enhance the visual appearance of beverages, confections, dairy applications, and other products. Examples of hues achieved by these blends include yellows, reds, and oranges. These natural color blends are produced and distributed by D.D. Williamson & Co., through its strategic partnership with colorMaker.
In addition, a caramelized rice syrup is available for enhancing the visual appearance of sauces and dressings, as well as natural food products such as granola bars, rice cakes, muffins, snacks, and cereals.
Sample jars of powdered caramel color will be offered with a Cajun-style recipe. D.D. Williamson & Co., Inc., www.caramel.com, and colorMaker, Inc., www.colorMaker.com, Booth 2623.
Color delivery systems provide novel solutions
A dust-free version of FD&C Blue has been developed which minimizes clean-up and cross-contamination issues. Called Dustmaster® Blue 1, the certified food color is said to be fast-dissolving and produces little to no dust.
Also on display is a color delivery system that provides full-color digital imagery on foods. This precise, computer-driven, short-run system can help manufacturers customize their products, creating differentiation in the marketplace and increased consumer demand. Another item highlighted is Spectra-Flecks™, water-soluble colored and/or flavored film flakes that add sparkled bursts of colors to a variety of food products. Sensient Colors, Inc., www.sensient-tech.com, Booth 4527.
SWEETENERS
Bulk sugar replacer offers improved solubility for confections
Nutritive bulk sugar replacer, Isomalt GS, provides the high solubility required by confectionery and nutritional products ranging from chewy and hard-boiled candies to nutrition bars with temperature- or moisture-sensitive functional ingredients. The newest addition to the Isomalt family of ingredients produced from beet sugar, it offers increased impact sweetness and flavor release similar to sugar—qualities made possible by its improved solubility.
Products coated with the sugar replacer will have an excellent shelf life because of its low hydroscopicity. It coats the application with a smooth surface that produces the same natural crunch and texture as sugar products. It also allows products to be processed at lower temperatures, making it especially suitable for temperature-sensitive active ingredients contained in the soft-textured centers of nutrition bars and other functional confectionery products.
The ingredient, like the other members of the Isomalt family, can replace sugar in a 1:1 mass ratio, tastes similar to sugar but with half the calories, and has a very low glycemic response, especially compared to other sugar replacers. Palatinit, www.isomalt.de, Booth 4711.
--- PAGE BREAK ---
'Hurricane' and other beverages contain acesulfame-K
Sweetener blends containing high-intensity sweetener Sunett® (acesulfame potassium) will be highlighted in a variety of hot and cold beverages, including a non-alcoholic sugar-free New Orleans-style Hurricane cocktail; still and carbonated flavored beverages; and a range of hot coffee drinks with sugar-free syrups in hazelnut and mint flavors and a sugar-free vanilla whitener.
The sweetener blends are suitable for beverages as they offer a sweet, reliable taste that promotes a quick release of flavors. The customized blends may be used not only in diet and mid-calorie beverages, but also in traditional, fully-sugared carbonated soft drinks, iced tea, fruit-flavored beverages, and dry mixes. Other applications for these blends include candy, gums, chocolate, dairy products, baked goods, dips and dressings, table sweeteners, and range of pharmaceutical products.
Sunett is 200 times sweeter than sugar and characterized by a fast-acting impact sweetness. It remains stable at a broad range of pH values and temperatures. Nutrinova, Inc., www.nutrinova.com, Booth 3627.
Liquid fiber product provides natural sweetness
A sweet liquid fiber product, Frutalose L85, has a synergistic effect with high-intensity sweeteners, reducing their usage level and masking their aftertaste. Also, depending on the sugar alcohol used, it can replace it on a one-to-one basis.
The product, extracted from chicory root, consists of short-chain fructose polymers and has 50% the sweetness of sucrose. It provides a number of functionality benefits including pleasant sweetness, proper texture, humectancy, and flavor enhancement. The low-caloric product has 85% fiber, 75% solids, and a low glycemic index.
Application areas for this new product include nutrition bars, fruit preparations, dairy products, beverages, and dough-based products. In fruit preparations, for example, it can enhance the natural fruit flavor. Highlighted at the booth will be prototypes formulated with this product, including two new bar concepts and two beverage concepts. Sensus America, www.sensus.us, Booth 4509.
EGGS
Resources help 'eggspand' product knowledge
Eggs' ability to foam, leaven, bind, thicken, coat, color, emulsify, and control crystallization make many formulas possible. In fact, eggs have functional properties that do the job of many additives, providing advantages in terms of labeling, reduction of ingredients, and costs. Potential applications include breads, muffins, cookies, cakes, frostings, fillings, and many others.
A complimentary subscription to the quarterly newsletter, EGGSaminer, a product development resource for food manufacturers, is available. Also offered is a newly developed portfolio entitled EGGsolutions™, which addresses topics of interest for food manufacturers, details the different types of egg products, identifies the appropriate egg products for various food categories, and highlights the many functions, advantages, processing, storage, and handling aspects. American Egg Board, www.aeb.org, Booth 927.
--- PAGE BREAK ---
Symposium cracks secrets of the egg
The diverse biological effects of egg components and their significant potential beyond fulfilling basic nutritional requirements will be discussed in a symposium entitled, "Egg Nutraceuticals—Cracking the Secret of the Egg."
The symposium, sponsored by IFT's Nutraceutical & Functional Foods Div. and the American Egg Board, will include papers on egg-derived bioactive peptides as nutraceuticals; the health benefits of egg xanthophylls as related to decreased risks for degenerative eye diseases and certain types of cancers; novel trends in technology and application of egg yolk immunoglobulin in Japan; rapid egg white protein isolation; latest research from Japan on biologically active substances in eggs; and the incorporation of omega-3 fatty acids into the diet of egg-producing animals.
Researchers from Canada, Belgium, France, Japan, and the Egg Nutrition Center based in Washington, D.C. all contribute to the session, which will be held on July 19, 2:30 p.m. to 5:30 p.m. Session 75.
USDA hatches new egg safety laboratory
Egg safety, quality, and marketability are the focus of a new Agricultural Research Service laboratory established in Athens, Ga. Scientists at the Egg Safety and Quality Research Unit will develop improved technologies for egg production and processing that will reduce or eliminate disease-transmitting microorganisms.
One of the unit's key research goals is to determine how microbial pathogens infect poultry and cause egg contamination, and how poultry production practices can influence such infections. Researchers will develop methods to prevent pathogens from infecting egg-laying poultry, and tests to detect infected flocks and contaminated eggs. The research may also help improve egg-processing practices, which could reduce microbial contamination while enhancing egg quality. USDA-Agricultural Research Service, www.ars.usda.gov, Booth 5503.
FLAVOR ENHANCERS
Kokumi provides new flavor-enhancing experience
A new Japanese flavor concept, "kokumi," will be highlighted in a variety of dishes for attendees to experience. The concept combines enhanced flavor impact, balance, and a textural sensation to increase "mouthfulness."
Koji-Aji, an easy-to use powdered ingredient, delivers kokumi in a wide variety of savory applications, including meat, poultry, and seafood products, canned and dry soups, processed tomato products, and soy/miso-based sauces.
In addition, attendees can sample a variety of San-J Asian sauces and innovative ways to use them to help enhance the flavor of a broad range of applications, including traditional and not-so-traditional products.
Representatives will be on hand to discuss the flavor benefits of kokumi and its potential impact on mainstream dishes, and well as other flavor-enhancing concepts such as umami. Ajinomoto, www.ajiusafood.com, Booth 1025.
--- PAGE BREAK ---
Masking agents reduce bitterness and menthol flavor in lozenges
Effectiveness of masking agents in reducing the perception of bitterness and menthol flavor in pharmaceutical lozenges is the subject of a poster presented by representatives from Robertet Flavors, Inc.
In a study, a trained sensory descriptive panel tested bitterness, menthol flavor, and other attributes in lozenges with various levels of masking agents and menthol. Four flavors of lozenges (Cherry, Ice Blue, Honey Lemon, and Mentholyptus) were evaluated both with and without masking agents. Results indicated the perception of bitterness decreased significantly with the added masking agent. Even in lozenges with varying menthol content, the perception of bitterness and other attributes decreased significantly. Lozenges without masking agents were significantly more bitter and had more menthol flavor than lozenges with added masking agents. Paper 99F-20
Lactic acid provides flavor enhancement solutions
Flavor enhancement solutions for a wide variety of contemporary dishes, including Thai, Mexican, and Indian, will be highlighted, as well as products requiring flavor solutions in the areas of low-fat, low-salt, or sugar-free.
Recently, a powdered lactic acid was introduced, which, because of its convenient form, offers extended applications. It offers flavoring opportunities for cheese and other dairy-flavored foods, seasonings for sour cream and onion potato chips, dry mixes for dips and salsas, gravies, instant soups, soy-based mixes, acid sanding of soft candies, and a wide range of other products. The stable, free-flowing powdered ingredient at low concentrations has the same mild sourness that is associated with lactic acid in its liquid form. However, when applied to candy, it can give an extreme sour boost.
Also featured is a flavor-enhanced potassium lactate and diacetate blend, Purasal OptiForm PD 4/F. Controlling Listeria and extending shelf life without a flavor impact has been made easy by this ingredient in uncured meat and poultry products. Purac America, Inc., www.pam.com, Booth 3917.
SALT
Forum addresses science of sodium and challenges
Processed foods are the most significant source of sodium in the U.S. diet, and the public health community has challenged food manufacturers to provide more-reduced sodium products and to lower the salt content of the general food supply. However, a variety of practical barriers complicate implementation of this goal.
Sodium chloride is critical to the palatability of many foods, and acceptable salt substitutes are not yet available. Furthermore, consumer demand for lower sodium foods is often insufficient to sustain their presence in the marketplace. In addition, sodium often contributes functional attributes such as texture and microbiological safety to foods that are difficult to duplicate with other ingredients.
--- PAGE BREAK ---
Science of sodium and challenges to industry is the topic of a forum to be held on Tuesday at 2:30 p.m. This forum, which will be moderated by representatives from Frito-Lay, Inc. and Campbell Soup Co., will present the latest science on sodium in health and disease, discussing the best evidence on the importance of salt in this area. In addition, salt taste and food preference will be covered, including physiology of salt taste and the functions of salt in food.
The forum will also review key learnings, challenges, and emerging opportunities facing food manufacturers as they strive to meet the demands of the public health community and consumers. Panelists at the presentation include representatives from Mount Sinai Hospital, Monell Chemical Senses Center, and Johnson Nutrition Solutions LLC. Session F5.
Solutions using potassium chloride help reduce salt content
Some processors are reluctant to use potassium chloride since they expect it to contribute a bitter off-taste. However, when combined with sodium chloride, the bitter sensation is substantially diminished. Acceptable potassium chloride substitution is usually limited to 50% of the salt level in most foods. In addition, new masking flavors and technologies are now available to ensure high consumer taste acceptance of mixtures containing sodium and potassium chloride in processed foods.
Sodium reduction solutions featuring Morton® Lite Salt® Mixture and Morton Potassium Chloride will be highlighted. The salt mixture is a blend of equal parts of sodium chloride and potassium chloride that provides a similar degree of saltiness when incorporated into food products while contributing half the sodium.
Using the salt mixture or potassium chloride is a better approach than reducing the salt level in food products. Simply decreasing the salt level may result in an undesirable bland taste and a significant loss in other attributes such as shelf life, texture, or moisture retention. Use of the salt mixture or potassium chloride helps to maintain the ionic strength in foods which exerts important functional effects. In addition, removing salt from food products often results in replacement with more expensive raw materials than potassium chloride in products such as processed meats and poultry, dairy products, and snacks.
An added benefit that these solutions provide is the substantial increase in the potassium content in food products. Most Americans do not consume enough potassium in their diets. The new Dietary Guidelines advise adults to increase potassium intake to 4,700 mg per day. Morton Salt, www.morton.com, Booth 3617.
--- PAGE BREAK ---
DAIRY
Symposia update developments in whey and UF milk
Two symposia on whey proteins and ultrafiltered (UF) milk will highlight the potential of these dairy ingredients.
"UF Milk and UF Milk Ingredients in Food Products" (Sunday, 2:30 to 5:30 p.m.) will provide information on how to meet consumer demands for higher-protein offerings. The symposium, sponsored by the Dairy Foods Div. and Dairy Management, Inc., will include papers on manufacture, application, regulatory aspects, U.S. market trends, and insights on the future.
"Whey Proteins in Foods: Past, Present, and Future (Monday, 9:00 a.m. to 12:00 p.m.) will discuss the latest developments in the capabilities and varieties of whey proteins and how they improve product functionality and nutrition. The symposium, sponsored by the Food Chemistry Div. and the Dairy Foods Div., will include papers on the chemistry and functionality of whey proteins, whey proteins in emulsions, whey proteins as a source of bioactive peptides, biological activity of whey proteins, and clinical trials to improve biological activity. Sessions 16 and 30.
Dairy prototypes help spark new ideas
"Innovate with Dairy Ingredients" is the theme of Dairy Management's Inc.'s booth. Dairy ingredients can help solve formulation challenges and answer consumer demands for flavor, increased protein, reduced trans fatty acids, convenience, and more. A range of food and beverage prototypes using these ingredients will be showcased to help spark new ideas for product development.
Protein-enhanced beverages will be a strong platform for innovation, creating an ideal situation for protein-rich dairy ingredients such as whey proteins and fractions, ultrafiltered milk, milk protein concentrate, and others. Dairy ingredients may also be appearing in such non-traditional applications as energy drinks, isotonics, enhanced waters, and fruit drinks. These ingredients are also expected to remain strong in sports nutrition drinks, yogurt drinks/smoothies, and meal replacement beverages.
A comprehensive dairy technical support system, offering marketing and nutrition information along with formulation and production assistance, will be available at the booth. Dairy Management, Inc., www.doitwithdairy.com, Booth 4209.
New company offers dairy ingredients
Euro Proteins, Blue Valley Foods, and Chianti Cheese have joined to form the Kantner Group, a source for dairy products ranging from specialty blends to processed and imported cheese.
Debuting at this year's IFT Food Expo, the new company will present a range of dairy ingredients and products designed to meet the latest trends and innovations in food manufacturing. Ingredients that will be highlighted include cream and yogurt powders, dairy proteins, cheese ingredients, dough developers, and custom formulations. At the booth, the company will be serving fresh Italian cheeses, creamy soft-serve ice cream, and protein shakes. Kantner Group, Booth 1603.
--- PAGE BREAK ---
EMULSIONS
Acacia gums offer improved emulsion performance
Innovative new solutions in acacia gum technology will be highlighted as part of a celebration by Colloides Naturels International of the grand opening of its new U.S. research and development laboratory in Bridgewater, N.J. The laboratory will be improving on the use of acacia gum in such areas as bakery and flavor emulsions.
The company recently launched Eficacia™, an acacia gum stabilizer which has proven superior emulsion performance, both technically and economically, when compared to other gums or chemically modified starches. It allows a 4:1 reduction in use level, resulting in significant cost savings.
The company also introduced Encapcia™, a natural acacia gum which combines enhanced emulsifying properties with superior film-forming capacity. Colloides Naturels International, www.cniworld.com, Booth 4009.
Stabilizer-emulsifier system overcomes dispersibility problem
An innovative stabilizer-emulsifying system, Riplex-E, overcomes the problem of dispersibility in water or ice cream mixes. Every particle of the system is a uniform blend of stabilizers and emulsifiers, produced by a special particle building technology.
Previously, ice cream manufacturers tried to solve the problem of stabilizer-emulsifier dispersibility by introducing additional processing steps of preblending with sugar or other ingredients prior to addition. However, the problems of incomplete dispersion, lumping, dustiness, wastages during addition, and powder segregation and caking during distribution and storage still remained issues in ice cream production.
The system was developed in response to these challenges. When it is added to the ice cream mix, moisture quickly penetrates to the core of each particle, resulting in rapid dispersion and hydration without lumping or forming "fish eyes." In this manner, the system is fully and effectively utilized to impart consistent overrun, dryness of extrusion, smooth texture, and protection of the ice cream against heat shock during storage and distribution.
Ingredients such as vegetable fat-based mono- and diglycerides, locust bean gum, guar gum, and carrageenan are being used in the making of the system. The Riplex series of stabilizer-emulsifiers also includes products for dairy beverage application such as stabilization of UHT chocolate milk. The ingredient and its functionality benefits will be discussed at a New Products & Technologies Session, "Innovations in Functional Ingredients." Paper 21-1 and Riken Vitamin Co., Ltd., www.rikenvitamin.com, Booth 3247.
--- PAGE BREAK ---
Emulsifier modifies rheological properties of chocolate coatings
Polyglycerol Polyricinoleate, Drewpol PGPR, is a food-grade emulsifier that can be used to modify the rheological properties of chocolate-based coatings. It helps to improve the flow characteristics of molten chocolate by reducing yield value when blended with lecithin.
Featuring a HLB value of less than 1, the ingredient is a highly efficient water-in-oil emulsifier.
Also offered is Drewmulse® GMC 810, a glycerol monocaprylate/caprate, which finds utility as a dispersant for dry ingredients. Stepan Co., www.stepan.com, Booth 2519.
INTERNATIONAL
Chinese companies add strong presence to IFT FOOD EXPO
More than 40 companies from China will be highlighting a wide range of food additives, from preservatives to flavors, from sweeteners to nutraceutical products. Their presence at IFT Food Expo was coordinated by the China Council for the Promotion of International Trade (CCPIT), an institution representing the economic and trade sectors in China.
The aims of the CCPIT are to operate and promote foreign trade, to introduce advanced foreign technologies, to conduct activities of Sino-foreign economic and technological cooperation in various forms, to promote the development of economic and trade relations between China and other countries and regions around the world, and to promote the mutual understanding and friendship between China and nations around the world. CCPIT, www.ccpit.org, Booth 1739.
Japanese company wins award for milk protein
A bone-health-related product, Milk Basic Protein (MBP), earned its developer, Japan-based Snow Brand Milk Products Co., Ltd., IFT's 2005 Food Technology Industrial Achievement Award. The award honors the developers of an outstanding food process or product which represents a significant advancement in the application of food science and technology to food production.
MBP is a mixture of natural proteins that are present in trace amounts in bovine and human milk. A 10-year study conducted by the company has determined that MBP balances bone metabolism by stimulating proliferation of bone-forming osteoblastic cells while suppressing excessive activity in bone-destroying osteoclastic cells. Researchers also observe an increase in bone mineral density among subjects who ingested MBP orally.
--- PAGE BREAK ---
The utilization of MBP to maintain healthy bone metabolism, tissue, and structure was originated and patented by Snow Brand Milk Products. MBP has been applied to a variety of domestically produced Japanese products, including processed cheese, skim milk, milk beverages, and yogurt.
Recently, Snow Brand established a joint venture company, Intellectual Asset Service with Itochu Corp., to develop a MBP licensing business in the world market. Itochu will be highlighting Japanese supplement products at the IFT Food Expo. Snow Brand Milk Products Co., Ltd., www.snowbrand.co.jp., Booth 4309.
A wee bit of Irish…
You may see some green on the show floor this year. That's because several companies from Ireland will be highlighting a wide range of ingredients. And that's no blarney!
The Irish Food Board is coordinating the participation of three Irish ingredient companies under the "Ireland, the Food Island" logo. The companies exhibiting will be Marigot, the Irish Dairy Board, and Dairygold.
Together, these companies offer a wide spectrum of ingredients, including milk and whey protein concentrates, bone-essential minerals, and customized functional blends, under such brand names as Kerrygold, Gaelac, and Aquamin. These ingredients have application in dry goods, breakfast cereals, processed meats, chocolate, confections, baked goods, beverages, dairy products, beverages, and health products. Irish Food Board, www.foodisland.com, Booth 3801.
STARCH
New method makes starch function like fiber
A patented food processing technique enables starch to function like dietary fiber. Called the CarboStar Method, it works by strengthening the protective wall of a starch cell, impeding release of its calorie-rich contents as it moves through the digestive system.
A pasta product was made from semolina and hydrated propylene glycol alginate (PGA), an extract of seaweed. The addition of PGA under the proper processing conditions during product manufacture strengthened the starch cell, helping to regulate its rupture and subsequent release of glucose existing in the starch.
--- PAGE BREAK ---
Studies confirm a 40% calorie reduction without any change to taste, texture, and safety. Based on current levels of complex carbohydrate consumption, the average U.S. consumer would be able to reduce caloric intake by approximately 400 calories per day without reducing the quantity of food consumed.
The method can be applied to any product that is made from processed corn, wheat, potato, and rice. These foods include pasta, tortilla chips, pretzels, potato chips, pizza crusts, breads, and cereals.
A pasta product made by this process will be showcased, as well as technical literature describing the benefits of process. Saatwic Foods, www.saatwic.com, Booth 4947.
Potato starch provides higher viscosity and clean flavor
A high-amylopectin potato starch, produced by Eliane™ state-of-the-art breeding technology, delivers cleaner flavor than cereal-based starches, as well as greater clarity in fruit preparations and higher viscosity in dairy applications. The non-GMO starch provides new solutions for better taste, innovative textures, and high viscosities in numerous applications.
For the meat industry, starch products have been developed which give high water binding in a brine environment. In bakery fillings and pizza toppings, increased temperature and shear stability of these starches provide better shape retention. The starches are excellent film formers, imparting special textures and superior expansion to snack foods. Sauces made with the starches have the clean flavor, viscosity, and gloss and smoothness expected from other starches.
The starch and its technology will be discussed at a New Products & Technologies Session. The presentation will include information on its functionality benefits and potential applications. Paper 21-6 and Avebe, www.avebe.com, Booth 4037.
Native starch offers premium stability in frozen foods
Functional native starch, Novation® Prima, provides premium stability in frozen food applications and can withstand the rigors of chilled or frozen distribution. It has the added benefit of a clean flavor release and can be labeled according to its base starch.
Part of a family of starches which are not chemically modified but possess the functionality of traditional modified starches, the ingredient will be described at a New Products & Technologies Session. Data will be presented that demonstrates the functionality benefits of the ingredient, including its process tolerance, clean flavor release, and stability features in food applications. Paper 21-5 and National Starch Food Innovation, Booth 1323.
--- PAGE BREAK ---
GUMS
Gellan gum and pectin products provide unique functionality
Two hydrocolloid products demonstrating critical functionalities have recently been launched as part of a new technology platform.
Gellan gum, Kelcogel HM-B, has been specifically developed to provide excellent suspension of cocoa, fortifying minerals, and other insoluble materials in milk-based beverages such as coffee and nutritional drinks. The gum can fully suspend insoluble ingredients at use levels as low as 0.10%, eliminating the need for excessive stabilizers. It has very low ion sensitivity, so it does not require the incorporation of chelating agents for hydration. Additionally, it can minimize sedimentation without adding excessive thickness.
New Genu® pectin types are able to form gels at very low solids levels, making it possible to produce low-sugar and low-calorie jams and jellies, and water gels. The low-use level of the pectin, together with low-optimum pH, ensures an excellent clean fruit flavor sensation and good flavor release. The texture of the jams made with the pectin is firm, spreadable, and delicate, without being pasty or sticky. The jam dissolves easily in the mouth while maintaining the body of a conventional high-sugar jam.
The two hydro-colloids will be highlighted at a New Products and Technologies session, "Innovations in Functional Ingredients," held on Monday morning, 9:15 and 9:30. Papers 21-2 and 21-3, CP Kelco, a Huber Company, www.cpkelco.com, Booth 3926.
Chef demonstrates effectiveness of gums in sauces
The use of gums to effectively stabilize complex, upscale sauces will be demonstrated by corporate chef Walter Zuromski. Highlighted sauce recipes incorporating these gums include Jerk, Thai Peanut, Pineapple Curry, and Shanghai.
In particular, the tangy Shanghai Sauce, currently a hot menu item in many settings, exemplifies the usefulness of gums in trick formulations: the low-viscosity sauce typically has a high level of particulates, a problem solved by the chef's addition of a gum system, Saladizer® 702.
Foods made with these sauces will be available for sampling. TIC Gums, www.ticgums.com, Booth 1133.
--- PAGE BREAK ---
Symposium reviews the use of gums as stabilizers
"Crash Course: How to Stabilize Foods with Hydrocolloids" is the title of a symposium sponsored by IFT's hydrate Division. Papers in the symposium cover how to stabilize beverages, salad dressings, restructured foods, bakery fillings, processed cheese and dairy products, and ice creams and frozen desserts using hydrocolloids or gums.
The symposium addresses the functionality challenges that formulators have to overcome, the characteristics that gums can provide, and the factors that help determine the correct choice of gum for a particular application. Researchers from Rutgers-The State University of New Jersey, TIC Gums, Kraft Foods, Thomas & Co., Inc., Hydrocolloid Solutions LLC, and Main Street Ingredients all contributed to the symposium, which will be held on Monday, 2:30-5:30 p.m. Session 43.
ENZYMES
Enzyme provides benefits to meat and sweet applications
Transglutaminase, Activa TG, is an enzyme with the ability to cross-link proteins. Its functionality adds value to a broad range of foods including red meats, poultry, and seafood. Products made with the enzyme will be available for sampling such as a selection of shrimp and beef appetizers. These products will demonstrate the special characteristics and abilities of the innovative enzyme.
In addition to the savory products, a sweet application has been recently developed—Activa YG for yogurt. The enzyme provides creaminess and smoothness to the yogurt, which will also be available for sampling.
New product literature describing the functionality benefits of the enzyme and copies of an online customer newsletter will be distributed to attendees. Ajinomoto Food Ingredients, www.ajiusafood.com, Booth 1025.
Acquisition broadens enzyme access
A leading producer of enzymes for the food and beverage industry, Genencor International, will be acquired by Danisco. Such an acquisition is expected to expand Danisco's knowledge base significantly and broaden its access to an important new business area, industrial enzymes.
Obesity, malnutrition, and the increased risk to the safety and security of the food supply are changing the food industry. Furthermore, consumers are looking for foods that taste good, are convenient, and fit into a healthier lifestyle. The use of enzymes can play an important role in providing food processors the right carbohydrases, proteases, and lipases to address some of these challenges.
The broad range of enzymes can have a positive impact on Danisco's portfolio which includes emulsifiers, stabilizers, cultures, flavors, and sweeteners such as xylitol and fructose. These ingredients contribute to improving the texture in breads, ice cream, yogurt, and other products. Genencor, www.genencor.com, Booth 2612.
--- PAGE BREAK ---
Enzyme provides emulsion properties
A newly launched enzyme, Maxapal A2, is used to modify egg yolks and give egg-yolk-based products superior emulsion properties. The enzyme offers mayonnaise and sauce manufacturers significant processing and marketing benefits.
By converting the lecithin in eggs into lysolecithin, the enzyme helps to produce an emulsion with high physical stability, high viscosity, exceptional heat stability, and extended shelf life. Mayonnaise and salad dressings that are formulated with the enzyme have a higher viscosity than those based on untreated egg yolks. The products are also heat stable and can therefore be pasteurized, ensuring higher microbial safety and longer shelf life.
The highlighted enzyme is kosher and halal certified. Additional information about its benefits, characteristics, and applications will be available at the booth. DSM Food Specialties, www.dsm-foodspecialties.com, Booth 5417.
BITS & PIECES
Non-trans-fat particles provide sensory attributes
A new line of fortified pieces pack a nutritional punch as well as contribute sensory attributes to food products. Nutri-Bites™ particles are non-trans-fat and are formulated with added levels of protein, vitamins, and minerals. The products are available in flake, bite, or crunchlet forms, and in a variety of textures, flavors, and protein levels. Natural and organic versions are also available. These products are commonly used in nutritional food bars.
Also showcased will be Flav-R-Bites®, which have been reformulated to exclude trans fatty acids. These specially processed flavored and colored particulates are designed to add the perfect flavor, color, texture, and piece identity to food applications such as baked goods, RTE cereals, and pre-blended mixes. Natural or artificial flavors or colors can be used in these products. Flav-R-Bites are processed using patented cold extrusion technology, which enables the piece to provide strong product identity even when exposed to the combined effects of sustained heat and moisture commonly found in baking applications. They require no refrigeration and are available in non-GMO formulations. Cereal Ingredients Inc., www.cerealingredients.com, Booth 849.
Flavored glitter adds sparkle to water
Add pizzazz to water with flavored glitter. The glitter is packaged in single-serve pouches; simply pour it into any bottle of water, shake, and enjoy a lightly sweetened fruity flavored drink. The product is also fortified with electrolytes and B-complex vitamins. Samples of the product will be available. Watson Inc., www.watson-inc.com, Booth 3017.
Chocolate chip combines two flavors
The Duet chip adds a one-of-a-kind look and taste to a variety of baked goods, including cookies, brownies, cheesecakes, croissants, scones, pastries, and much more. The Duet chip is a combination of two distinctly colored, pure chocolates made into a single chip. It is available in two flavor combinations: dark/white chocolate chips and milk/white chocolate chips in both 1,000 and 2,000 count.
Barry Callebaut's chocolate factory located in Napa County, Calif., will become fully operational later this year. The factory will initially have two production lines for the manufacturing of chocolate products designed for industrial and artisanal customers. Barry Callebaut, www.barry-callebaut.com, Booth 4415.
--- PAGE BREAK ---
EXTENDING SHELF LIFE
Improving shelf stability in retorted beverages
A coprocessed product made of microcrystalline cellulose (MCC) and carboxymethyl cellulose (CMC) that provides extended shelf stability is the subject of a presentation given at a New Products & Technologies Session by FMC BioPolymer.
Avicel XP 3572 forms a three-dimensional matrix under conditions of shear in an aqueous system. Unlike traditional MCC stabilizers, this product reduces the need for increased retort processing times when used for stabilization of nutritional beverages. It also provides shelf stability in retorted beverages through long-term suspension of solids and prevention of phase separation.
The company has shown that at comparable use levels and typical processing conditions, Avicel XP 3572 can provide 10–30% time savings versus traditional MCC stabilizers. The savings in retort processing time will be discussed using thermal heat penetration graphs and other data. The physical stability (accelerated storage data) of retorted nutritional beverages will be compared against soluble hydrocolloid systems and traditional MCC stabilizers.
Additional information about this product and Avicel-Plus® XP 3602, a natural, coprocessed stabilizer for low-pH protein beverages, will be available at the booth. Session 21 and FMC BioPolymer, www.fmcbiopolymer.com, Booth 1333.
Antimicrobial does not affect taste or texture
In development for more than 10 years, Mirenat-N is a self-affirmed GRAS anti-microbial food preservative. It is synthesized from natural building blocks including Lauric Acid, a fatty acid found in vegetable oils, and Arginine, an amino acid found in meats, fish, and poultry.Compared to other antimicrobials, only a very small amount of Mirenat-N is needed; therefore, according to the company, it does not affect the taste and texture of the food product or ingredient. Mirenat-N is highly effective in controlling a wide range of microorganisms, including Salmonella, Listeria monocytogenes, Escherichia coli, Lactobacillus, Campylobacter jejuni, and numerous other pathogens, bacteria, molds, and yeasts.
The company focuses on developing ingredients that enable food manufacturers to create value-added products; maintains full applications laboratories, pilot plant facilities with consumer testing capabilities; and provides technical sales and marketing, importing, distributing, and applications development services. A&B Ingredients, www.abingredients.com, Booth 4546.
Ingredient stabilizes flavors in foods
An enzymatically modified isoquercitrin (EMIQ) preparation, Sanmelin AO-3000™, that helps to stabilize flavors in foods will be discussed at a New Products & Technologies Session by San-Ei Gen F.F.I. Inc.
The product, which has been used in Japan since 1987, has been shown to have stabilizing effects against the deterioration of flavor and other ingredient in food and beverages caused by fluorescent light irradiation or sunlight. It also helps to prevent color deterioration in foods and beverages containing various pigments such as carotenoids, anthocyanins, anthraquinons, and synthetic colors.
Sanmelin is a water-soluble flavonol glycoside produced by enzymatic treatment; it consists of alpha-glycosyl isoquercitrin obtained by the glycosylation of rutin from which rhamnose has been enzymatically removed. It can be used in a wide variety of food and beverage applications such as soft drinks, candy, chewing gum, frozen desserts, and puddings; is approved GRAS; and is more than 1,000 times soluble in water as rutin.
The safety and flavor-stabilizing effects of the product will be presented. Session 21 and San-Ei Gen F.F.I. Inc., www.saneigen.com, Booth 423.
--- PAGE BREAK ---
FATS & OILS
Rice bran oil yields no trans fats
A rice bran oil that does not require hydrogenation is the topic of a New Products & Technologies session by Riceland Foods.
Researchers have shown that the inherent fatty acid profile of rice bran oil makes it a natural candidate for use as a frying oil without the need for hydrogenation, which is usually accompanied by the development of trans fats. Crude rice bran oil also contains several natural antioxidants that can further improve frying stability. Unfortunately, one of these antioxidants, oryzanol, a mixture of ferulic acid esters, is removed during conventional vegetable oil refining.
Using a proprietary refining process, Oryzan rice bran oil retains a significant amount of oryzanol. Researchers will present results from a series of controlled frying studies that support anecdotal evidence of the superiority of rice bran oil, especially Oryzan, in commercial frying operations. Session 3-2.
Powdered fats offer range of melting points
New additions to the Palmfruit™ organic oils and shortenings line include powdered fats with a range of melting points.
Palmfruit powdered shortenings and fats provide easier blending of hard stabilizing fats into blends such as nut butters and can be used by developers of organic products to create shelf-stable fat fractions for cookie, cake, and other baking mixes. They are made from 100% oil and do not contain any maltodextrin or other carriers.
In addition to powdered oils and shortenings, the Palmfruit line includes olein, shortening, and stearin. The company says that the products have been noted for their stability due to their naturally high levels of antioxidants. All products are certified organic, kosher, and available in conventional form.
The full line of products will be displayed. Ciranda Inc., www.ciranda.com, Booth 5135.
Omega-3 products improve stability of foods
Two new omega-3 fatty acid products are designed to help manufacturers overcome taste issues typically associated with marine-based fish-oil products and deliver the added benefit of increased stability in food applications and storage.
Marinol™ Omega-3 HS Powder and Marinol DHA HS Powder are two high-stability, marine-based omega-3 fatty acid products that contain mannitol, a carbohydrate used to improve stability and prevent the smell of fish oil. The products are GRAS and can be easily dry blended with other ingredients, making it ideal for bakery applications, such as breads and biscuits, and for milk and beverage applications.
Marinol Omega-3 HS Powder contains a minimum of 24% omega-3 fatty acids, including 10% eicosapentaeonic acid and 7% docosahexaenoic acid. Marinol DHA HS Powder has a minimum of 17% docosahexaenoic acid and a low concentration of eicosapentaeonic acid. Lipid Nutrition, www.lipidnutrition.com, Booth 1903.
--- PAGE BREAK ---
Health benefits of trans-free oil shown
A trans-free canola oil that functions well in various applications and also has health benefits will be discussed in a New Products & Technologies session by Dow AgroSciences.
Natreon™ canola oil contains more than 70% oleic acid, approximately 15% linolenic acid, a maximum of 3.5% linolenic acid, less than 7% saturated fat, and less than 1% trans fat. An independent report has found that Natreon has good resistance to degradation by hydrolysis and is less prone to color darkening than other oils. Research has shown that Natreon significantly improves the nutrition profile of fried and snack foods; using the oil can lower the combined amounts of trans and saturated fats by more than 75% in a typical serving of French fries. The session will include information about this research and other applications for Natreon. Session 3-3.
FRUITS & VEGETABLES
Recipe-ready IQF vegetables and fruits
Flavor, texture, and convenience are integrated into Chef Sensations recipe-ready IQF vegetables and fruits. Available in sautéed, grilled, fire-roasted, and smokehouse roasted varieties, these products have many applications to suit the hottest food product trends.
Chef Sensations products are made using direct heat processes with no water blanching to produce IQF vegetables and fruits with high solid content and low moisture. The grilled and sautéed products start with fresh produce and are caramelized slowly in natural juices or soybean oil. Fire-roasted and smokehouse-roasted products are cooked over direct fire in natural juices or extra virgin olive oil to produce grill marks and sear in natural flavors.
The products are also available in customized blends and flavor profiles. Some of the new enrobed vegetable blends include Southwest corn and black bean medley enrobed in a zesty Southwest sauce; roasted Mediterranean medley enrobed in an authentic Greek sauce; and butter sautéed winter blend enrobed in a savory cheese sauce. Some of the new Chef Sensations products include smokehouse-roasted apricots, pears, garden peas, and asparagus tips and pieces. Samples of Viva las Veggies Roasted Quesadillas and Grillin' Gourmet International Pizzas with Chef Sensations Premium Fruits and Vegetables are scheduled to be available at the show. Jon-Lin Foods Inc., www.jon-linfoods.com, Booth 1354.
Chile pepper juices kicks up flavor
A line of chile pepper juices, purees, sauces, dices, and pieces can be added to salad dressings, soups, sauces, entrees, and condiments. Juices contribute the pure essence of the vegetable flavor without added particulates, while puréed and diced products provide texture. Proprietary processing methods create full-flavored vegetable products that retain the natural flavor and color. Demonstrations that emphasize the new chile products and other beverages will be conducted each day during the IFT Food Expo. Vegetable Juices Inc., www.vegetablejuices.com, Booth 1012.
--- PAGE BREAK ---
Juices and purees add color and flavor
Juices and purees enhance the color, flavor, viscosity, and texture of and add nutrients to many different food applications. Both can be concentrated to specific Brix levels.
Cloudy Watermelon Juice Concentrate is produced using fruits through a proprietary process that retains the natural color and flavor typically lost during processing. Available in 65° Brix, this concentrate's watermelon taste and deep red color make it perfect for sorbet, ice cream, beverage, yogurt, and smoothie applications.
Cranberry Puree Concentrate features a deep red color and cranberry taste and may be used in bakery fillings, sauces, jams and jellies, and smoothies. These products are fat- and sodium-free and contain no artificial colors or preservatives. Milne Fruit Products, www.milnefruit.com, Booth 308.
Dried plum products provide functional benefits
Dried plums, powders, purees, and juice concentrates can function as natural humectants, fat replacers, and antimicrobial agents in a variety of products, including sauces, bakery, confectionery, and meat. The dried plum's naturally occurring fiber, sorbitol, malic acid, and antioxidant contents help to provide these benefits.
The low glycemic index of dried plums allows them to be used in reduced-fat products and products for diabetic consumers.
Several different meat, bakery, confectionery, and sauce-based products and information on how dried plum products can be used to extend the shelf life of products will be available. California Dried Plum Board, www.californiadriedplums.org, Booth 525.
Intensely sweet fruit juice is available commercially
The juice of the luo han guo fruit is the subject of a presentation given at a New Products & Technologies Session by Procter & Gamble Co.
This fruit is grown and processed in China. Its juice is quite sweet and has potential uses in low-sugar and low-calorie juice-based applications. When used at about 1° Brix in an acidified mixed-juice drink, the juice can replace the equivalent of about 8–10° Brix in terms of sucrose sweetness.
Traditionally, luo han guo was used for medicinal purposes; teas prepared by infusing the fruit in hot water are used to treat sore throats and colds.
The juice's composition is similar to many other fruit juices except for the presence of mannitol and mogroside (triterpene glycoside), which is an intensely sweet compound.
Another interesting characteristic of the juice is that it is said to have no objectionable flavors or odors, making it suitable for use as part of a mixed-juice composition.
The process of how the juice is extracted and applications in which it can be used will be discussed at the presentation. Session 3-7 and Procter & Gamble, www.pg.com, Booth 2740.
--- PAGE BREAK ---
Packaged fruits provide convenience
With the acquisition of J.R. Wood Inc., Dole Packaged Foods has expanded its fruit ingredient supply capabilities to include both packaged and frozen fruit. Pineapple, pineapple juice, pineapple concentrate, mandarin oranges, and tropical fruit are processed in a variety of packaging, including cans, jars, bowls, and pouches. Also available is a complete line of IQF fruits. Products are produced for foodservice, industrial, vending, and consumer use and can be used in or on products such as smoothies, pizza, desserts, meat and seafood dishes, and salads.
The Tropical Gold™ pouch pack was recently added to the pouch pack line. It is said that the Tropical Gold pouch pack is currently the only packaged "gold" pineapple in the market. Tropical Gold is premium cut pineapple in pineapple juice. Dole Packaged Foods, www.dolefoodservice.com, Booth 755.
DELIVERY SYSTEMS
Encapsulated leavening system enhances baked goods quality
A line of products called Bakery Blend includes a variety of encapsulated leavening systems. These systems have been balanced and formulated so that the leavening system is protected and will release only at the desired time and temperature, resulting in higher bake heights. The encapsulation technology also protects the leavening system from freeze-thaw and temperature abuse.
Bakery Blend products are perfect for the oven or microwave and have been formulated for use in bakery products such as take-n-bake pizzas, cookies, muffins, biscuits, and other refrigerated, frozen, or dry-mixed baked goods.
Biscuits and gravy featuring Bakery Blend encapsulated leavening system and chocolate chip cookies made with encapsulated sodium bicarbonate will be offered. Primera Foods, www.primerafoods.com, Booth 1311.
Nanoencapsulation proves useful for functional foods
NutraLease™ nanonencapsulation technology has been developed for the functional food marketplace. It is a delivery system for water- and oil-based nutraceuticals for food and beverage applications.
An oil-based concentrate that is designed to deliver Coenzyme Q10 is the subject of a presentation given at a New Products & Technologies Session by Adumim Food Ingredients and Casali Institute.
The use of CoQ10 is limited to capsules and opaque beverages because CoQ10 is insoluble in water. Its solubility in vegetable oils ranges from 100 to 200 ppm. A recently developed oil-based concentrate has been shown to dilute easily in aqueous systems to form nanosized self-assembled structured liquids. Commercially available CoQ10 can be dissolved in this clear concentrate. The concentrate has an active load of 8% CoQ10; is suitable for soft-gel filling and beverage applications; is 100% clear; does not separate; can be diluted at any ratio in beverage systems; and is stable within a wide pH and temperature range.
The results of a preclinical human study showing improved bioavailability and efficacy of CoQ10 delivered through the use of the concentrate will also be discussed. Session 21-10.
--- PAGE BREAK ---
Whey proteins function as emulsifiers
The use of whey proteins in emulsions will be the topic of a presentation by researchers from the Dept. of Food Science, University of Massachusetts.
The use of whey proteins as emulsifiers is widespread in the food industry because whey proteins have the ability to facilitate emulsion formation and improve emulsion stability. Whey proteins surround oil droplets formed during homogenization, creating protective members around the droplets. This then facilitates droplet disruption by lowering the interfacial tension and slows droplet coalescence. Whey proteins have also been shown to stabilize droplets against aggregation through repulsive interactions such as electrostatic and steric repulsion.
The presentation will review the current understanding of how pH, ionic strength, agitation, heating, freezing, and drying affect the ability of whey proteins to stabilize oil-in-water emulsions. In addition, new research conducted using whey proteins to form multi-layered membranes around oil droplets to improved the properties of food emulsions and develop encapsulation technologies will be discussed. Session 30-2.
Microencapsulation helps overcome challenges
Microencapsulation technology helps to overcome many challenges faced by product developers. The Bakeshure®, Confecshure®, Meatshure®, and Vitashure® lines of encapsulated ingredients are designed to open up new product ideas for the developer. Offered are both off-the-shelf and highly customized ingredient solutions for shelf-life improvements, product consistency, color retention, pH adjustment, flavor delivery, fortification, dough conditioning, controlled release, and much more. Balchem Encapsulates, www.balchem.com, Booth 2603.
GRAINS & PASTA
Whole-grain ingredients offer functionality benefits
Demonstrations of how specially processed whole grain ingredients improve the flavor of whole-grain foods will be conducted. As part of demonstrations, whole-grain baked goods made with specialty diastatic malt flours will be sampled side-by-side with whole -grain baked goods made with standard diastatic malted barley flour.
Samples of whole-grain bread will illustrate the flavor contribution of Whole Grain Munich Malted Barley Flour. This product is a specially processed diastatic malted barley flour that is said to offer the same functional benefits as standard diastatic malted barley flour. It increases fermentation, reduces proofing time, softens the dough, improves the crust, and enhances browning. Special processing develops additional flavor while enabling higher usage rates without breaking down the dough so it helps to improve the flavor of whole-grain foods while achieving the FDA-approved whole-grain claim.
The extensive portfolio of specially processed whole-grain ingredients and grain sweeteners will be displayed. Briess Malt & Ingredients Co., www.briess.com, Booth 5010.
--- PAGE BREAK ---
Whole-grain corn product line launched
A new line of whole-grain corn and corn-bran products, MaizeWise™, has been developed to expand food manufacturers' choices in delivering healthful, corn-based products to their customers.
The line includes three whole-grain corn and two corn-bran products that can be used in a wide array of applications including cereal, pasta, breads, tortillas, taco shells, and extruded snacks. The whole-grain corn products can be used as a direct replacement for existing corn meal, masa, or corn flours to satisfy the FDA-approved whole-grain claim, or blended with other ingredients. Cargill Inc., www.cargill.com, Booth 2133.
Plant-based ingredient offers alternative to egg whites
Nova 1000 Egg White Extender from the Scotsman's Mill line of ingredients is an alternative to pure egg whites. A blend of plant-based ingredients, Nova 1000 is said to duplicate the foam stabilizing characteristics of egg whites in angel food cakes, white layer cakes, and other baked goods at substantial cost savings. The recommended replacement ratios range from 35% to 50%, depending on the application. For example, the product can be used to replace 35–40% of the egg whites in leavened angel food cakes and up to 50% in layer cakes, snack cakes, and other baked products. It is said that the product will not affect flavor or finished product quality. Natural Products Inc., www.npisoy.com, Booth 1502.
INGREDIENTS DERIVED FROM MEAT & POULTRY
Chicken powders offer functionality
Two new products derived from chicken provide a flavorful, cost-effective formulation for seasoning blends, flavors, bouillon, canned and packaged broth and stock, soups, sauces, gravies, marinades, batters, breading, stuffing, mixes, and snacks.
Powdered Chicken and Chicken Broth #3326 is a blend of savory broth and chicken powder, offering a convenient way to add broth and chicken in one ingredient at a lower cost than broth powder alone. Use the powder to add meaty notes, boost protein, and lower carbohydrates in formulas.
The second product, Powdered Chicken Fat and Broth #4703, combines the savory flavor of chicken broth with the smooth mouthfeel of high-quality chicken fat, providing a balanced-flavored ingredient for soups, sauces, and gravies. This product reduces the number of ingredients needed and provides chicken broth at a competitive price.
These two ingredients and information about the entire product line will be available. International Dehydrated Foods Inc., www.idf.com, Booth 3507.
--- PAGE BREAK ---
Cold-soluble gelatins and collagens prove quite versatile
Cold-soluble gelatins—Cryogel and Instangel—do not require heat to dissolve or activate the gelatin. This characteristic, along with excellent flavor release and mouthfeel, make these gelatins ideal for dessert, mousse, and other cold-type food applications. Samples of cheesecake and double chocolate mousse made with cold-soluble gelatins will be available. These desserts can be prepared and ready to serve in minutes by using cold-soluble gelatins.
Solugel and Polypro collagen hydrolyzates, which are available as cold-soluble powders or clear liquids, work well in the development and formulation of protein beverages and energy bars. These multifunctional ingredients provide a source of high-quality purified protein, and impart a soft texture and extend the shelf life of nutrition bars.
Other products showcased will focus on how gelatin products have the versatility to be used in today's health-conscious marketplace. One is a high-protein gelatin gum with a green tea extract and low glycemic index.
Information about cold-soluble geletains and collagen hydrolyzates and traditional gelatin products will be available. PB Leiner, www.gelatin.com, Booth 5017.
Collagen useful for low-fat, low-carb products
Hydrolyzed collagen is used as a protein source in functional foods and low-fat and low-carbohydrate products. Rousselot™ Hydrolyzed Collagen—porcine and bovine derived—is fully digestible pure protein manufactured through the careful selection of raw materials and use of stringent quality control procedures. What results are collagen hydrolysates that are tasteless, odorless, and of exceptional clarity. These collagens rapidly disperse and dissolve even in cold water.
Suggested applications include sports drinks (increase viscosity and add protein), nutritional bars (add protein and act as a binder), and tablets (act as a binder). Rousselot Inc., www.rousselot.com, Booth 4635.
NUTS
Hazelnuts add nutrition and value
The rich, sophisticated flavor of hazelnuts lends a warm, buttery quality to almost any dish. According to the Hazelnut Council 2003 Consumer Research study, hazelnuts offer an exotic indulgence and invoke memories of childhood. Participants most often thought of hazelnuts as distinctive, nostalgic, and decadent. About 50% of respondents said that cookies are made more appealing with hazelnuts, and 46% said that candy and confections are more appealing with hazelnuts.
Hazelnuts contain nearly 75% monounsaturated fat and less than 4% saturated fat. The high level of monounsaturated fats found in hazelnuts may reduce both total blood and LDL cholesterol levels. Rich in vitamin E, hazelnuts also provide a good balance of protein, carbohydrates, and fats, and they are a healthy source of beneficial nutrients such as folate, B vitamins, and certain minerals found to help lower blood pressure. Hazelnut Council, www.hazelnutcouncil.org, Booth 1364.
--- PAGE BREAK ---
Almonds serve consumers' health needs
Using almonds in a variety of applications can help manufacturers create healthier, indulgent products. Samples of many products featuring almonds that illustrate a combination of appetite appeal and good nutrition will be available. Among these products will be the winning entry in the 3rd Annual Almond Innovations product development contest—a bite-sized almond waffle cone called Conecoxions—created by a team from the University of Wisconsin. The most recent health and nutrition research on almonds and extensive consumer market research studies updated for 2005 will be available.
The Almond Board of California will sponsor a symposium, Foodservice Industry: Solutions to America's Obesity Problems?, which will include speakers from various areas in the food industry. The presenters will address issues confronting foodservice menu development and examine potential solutions to those issues. They will also highlight recent discoveries involving specific food ingredients such as almonds that address consumer health concerns. Session 61 and Almond Board of California, www.almondsarein.com, Booth 2639.
Pecan shells aid water purification
Pecan shell-based activated carbons used for drinking purification is the topic of a presentation by the Dept. of Human Environment and Family Sciences, North Carolina A&T State University.
Pecan shells are an underutilized byproduct of the nut industry; however, given their high lignin content, pecan shells could be an excellent precursor for value-added activated carbons. The latter can be used for purification applications, including drinking and waste waters, though selective adsorption of organic and inorganic contaminants. This session will provide an in-depth discussion of the research conducted using pecan shells in this manner. Session 18F-25.
SPICES & SEASONINGS
Add spice and flavor to meal kits and other applications
Processors can add flavor and excitement to meal kits, snacks, marinades, dipping sauces, and salad dressings with cayenne pepper sauces or spice them up with barbecue sauces. Distinctive flavor profiles can be built with prepared mustards. Full ranges of these ingredients are available in sizes from portion-control packages to 55-gall drums. Ingredient brands available are Frank's® RedHot® Cay-enne Pepper Sauce, Cattlemen's® Barbecue Sauce, and French's® Mustard.
A proprietary study of regional flavor trends conducted by the company provides employees and customers with a comprehensive understanding of regional preferences, ethnic flavors, new manufacturing techniques, and cooking methods. French's Flavor Ingredients, www.frenchsflavoringredients.com, Booth 1932.
Rotisserie seasoning blends available in 10 flavors
An array of rotisserie seasoning choices that function as bold flavor enhancements to a variety of food applications are available. They can also be used in other methods of cooking in addition to rotisserie.
The 10 new blends of herbs and spices contain no MSG and preservatives. The flavor profiles work well on chicken, turkey, pork, meat, seafood, and vegetable recipes as rubs or sprinkle-on applications. Choose from Citrus Herb, Caribbean, New Orleans, Salt Free, Chipotle, Little Italy, Hot & Sweet, Pueblo, South of the Border, or "Just Plain Good" flavors. All come packaged in 24-oz canisters (four per case) along with suggested instructions and usage levels.
Custom-blended formulations in bulk for chain restaurant usage, retail-size blends, and contract packaging in pouches are also available for sale across the United States and in more than 25 countries around the world. Chef Paul Prudhommes's Magic Seasonings Blends, www.chefpaul.com, Booth 1825.
--- PAGE BREAK ---
Processing of spices and seasonings in India
For centuries, India has supplied countries around the world with a wide variety of spices. The spice industry continues to grow and plays a prominent role in India's exports. The challenges and opportunities in the production and processing of spices and seasonings in India is the topic of a session presented by Griffith Laboratories.
India's cuisine is quite diverse, and this is due in part to the use of various spices and seasonings. Processing of spices in India has been moving away from being a cottage industry to a vast commercial enterprise; the seasonings business is also undergoing changes. The presentation will also examine the future of the spices and seasonings industries in India. Session 103-5 and Griffith Laboratories, www.griffithlaboratories.com, Booth 3737.
MARINE INGREDIENTS
Seafood powders bring the taste of the sea to meals
Capture the flavors of the seven seas in your products with a school of fish and seafood powders. The newest in a series of natural clam broth powders designed for use in soup, sauce, and beverage applications will be highlighted. Clam Broth Base Powder (1200) has added soy sauce and MSG. Clam Broth Powder (1225) is free flowing and made from broth of cooked baby clam spray dried on a maltodextrin carrier. Clam Broth Powder (1226) is a light-colored clam broth with enhanced flavor from added yeast extract. Clam Flavored Seasoning Powder (1230) simulates the sweet taste and light color of clam broth. There are also various baby clam extract powders available.
Also available in the extensive line of seafood ingredients are lobster extract powder, oyster juice and extract powders, tuna extract powder, shrimp extract powder, anchovy extract powder, crab extract powder, scallop extract powder, seaweed powder, smoked fish extract powder, and spicy oriental fish powder and liquid concentrate. Nikken Food Co., www.nikkenfoods.com, Booth 5217.
Liquid and dry seafood extracts provide clean flavor
A line of natural seafood extracts made form the freshest seafood catches in the North Atlantic are available. Shrimp, lobster, clam meat, clam broth, cod, anchovy-type, and bacalao flavor extracts come in both liquid and dry forms and are formulated for use in soups, sauces, seasonings, broths, and other flavor systems for processed foods. The company says its goal is to provide the "cleanest-label" savory flavors using only real characterizing raw materials. Summit Hill Flavors, www.summithillflavors.com, Booth 2361.
Good fish, bad fish: Perceptions of benefits and risk
A session sponsored by the Aquatic Food Products Division will analyze the benefits of consuming fish with the risks associated with the safety of fish.
One of the growing concerns people have with consuming certain types of fish is the levels of methylmercury in these fish and how the poison affects people who consume these fish. One presentation will evaluate if the risks or benefits of consuming fish that contain methylmercury outweigh the other.
Some of the other presentations will address the safety and risk assessment of environmental contaminants in seafood and what the results of contaminants testing in fish mean. Others will examine omega-3 fatty acids and present current research and answer questions about the links between fish consumption and cardiovascular health. Session 28.
--- PAGE BREAK ---
• Big Easy favorites, such as bread pudding, red beans and rice, and Cajun gumbo will demonstrate the functionality and health benefits of ingredients available from Archer Daniels Midland Co. Research chefs and culinary staff will prepare many of these items at live cooking demonstrations from the booth's kitchen. The booth will focus on four food market segments, including functional foods, baked goods, beverages, and confectionery. Experts in each of these areas will be on hand to help customers with their formulation challenges. ADM, www.admworld.com, Booth 3127.
• Fresh product solutions tied into key consumer insights affecting industry trends will be showcased by Kerry Americas. By identifying new market opportunities, the company provides customers with a proactive problem-solving approach to help tackle current challenges within the ever-changing food industry. And with an investment in new ingredient categories and expertise across all menu parts, the company's technical creativity brings customers innovative product formulations supporting their future business success. For example, Kerry can provide frozen dessert manufacturers with the expertise to develop the most creative, innovative products and solutions to meet the market needs. This frozen dessert initiative was the result of Kerry joining forces with Jana's Classics and Guernsey Bel, and it taps into Kerry-Bio-Science, Specialty, and Mastertaste business units to provide the most complete product development resource for frozen and chilled dessert manufacturers. Kerry Americas, www.kerryamericas.com, Booth 2333.
• Mexican and Tex Mexican flavors in culinary dishes will be available for sampling. The flavors, part of the Culinary Technovations line, will be the subject of a new brochure. Griffith Laboratories, www.griffithlaboratories.com, Booth 3737.
• Special events highlight ingredients. An interactive pavilion features presentations combining culinary innovation of research chefs with technical experience of food scientists. A Healthy Food Ingredients Pavilion consists of suppliers of funcitonal, organic, and natural foods, and nutraceuticals. New Product Showcase presentations wil focus on global new food products, emerging flavor trends, and overall taste. trennds. Featured will be Mintel's "Global Trends and Tasting Presentions "and Innova's "Taste the Trend". IFT Food Expo Floor.
• Flavors and flavor combinations will be highlighted in six innovative prototypes presented by Ottens Flavors. Citrus Chili Marinated Chicken Strips provide a refreshing combination of spicy, sweet, and savory notes. Crispy Rotisserie Chicken Nuggets are made with juicy, roasted chicken breast, with a touch of pan drippings. Chocolate Banana Triple Layer Protein Bar features caramel swirled with the taste of sweet, ripe bananas dipped in chocolate. PB&J Triple Layer Protein Bar gives the taste of a peanut butter sandwich while fortified with vitamins, minerals, and protein. Fortified juice beverages, Tropi-Tango Punch and Jungle Berry, are paired with fruit flavors and acai juices. Ottens Flavors, www.ottensflavors.com, Booth 4027.
• Starch-based ingredients in a variety of prototypes will be highlighted for their functionality, healthiness, and labeling advantages. Passion fruit tartlettes are made with Novation® Prima, a functional native starch that offers freeze-thaw stability. Marinated roasted vegetables made with Novation 5600, a functional native starch, are wrapped in tortillas formulated with Novomega™ encapsulated omega-3 fatty acids. High-fiber multigrain artisanal rolls are made with Hi-maize®, the 5-in-1 fiber. National Starch Food Innovation, www.foodinnovation.com, Booth 1323.
--- PAGE BREAK ---
• Four new services—Create™, Optimize™, Rebalance™, and Enrich™—are designed to help meet challenges in product development. Launched by Tate & Lyle, these services can help create innovative new products in terms of shape, structure, taste, and texture; optimize cost base, helping maximize efficiency and added-value services; rebalance health profiles by lowering fat, sugar, and calories without compromising taste; and enrich the nutrition of the branded products. These services will incorporate a wide variety of ingredients from the company's portfolio, including acidulants, gums, polydextrose, sweeteners, and wheat proteins. Tate & Lyle, www.tateandlyle.com, Booth 2815.
• And the results are in! A flavor preference survey conducted by Virginia Dare will answer such questions as: What flavor of ice cream do men prefer? What flavor of iced tea do women prefer? Do more men or women prefer nutrition/energy bars? Results of the survey will be revealed at the booth, which will feature a variety of prototypes—nutrition bars, soy beverages, flavored teas, and ice cream and toppings made with new flavors and masking agents. Virginia Dare, www.virginiadare.com, Booth 2731.
• What's new in vanilla is the subject of a press conference to be held by Virginia Dare on Monday, July 18 at 4 p.m. The event will take the attendees on a tasting tour of vanilla beans from Madagascar, Indonesia, Papua New Guinea, and other bean-producing regions. New sources, different tastes, expanding applications, pricing, and other information will be covered. Virginia Dare, www.virginiadare.com, Booth 2731.
• Innovative flavors and applications will be highlighted in the savory, beverage, bakery, and confectionery categories. A research and development chef will be on-hand to showcase and discuss new savory flavor applications. Bell Flavors & Fragrances, www.bellff.com, Booth 3217.
• A variety of ethnic flavors focusing on Hispanic and Asian flavor trends will be showcased in such applications as fruit-flavored beverages and savory hand-held foods. Also offered is a comprehensive line of stabilizers and flavors, which can be custom-designed to meet the needs of virtually any food product. David Michael & Co., www.dmflavors.com, Booth 4727.
• Flavor solutions in all areas, including beverages, culinary, snacks, and sweet items will be highlighted. In particular, Latino/Hispanic concepts will be focused on as well as applications that demonstrate the continuing growth of this ethnic market in the food and beverage arena. Also, ingredient technologies—Resolver Technology, Colors from Nature, and Health Ingredient Technology & Solutions—will be showcased. Wild Flavors, Inc. www.wildflavors.com, Booth 3601.
• New grill flavors containing flavors from the heat source, fat drippings, meat juices flashed by the heat source back into the meat, and traditional char and caramelized notes from the protein source off the barbecue grill will be showcased. The complex grill flavors will be featured in a number of menu items. Red Arrow Products Co., www.redarrowusa.com, Booth 2119.
--- PAGE BREAK ---
• Heat-stable flavors, natural butter and cheese, may be used in crackers, pretzels, breadsticks, and chips. They retain their flavor characteristics in baked products where flavor loss due to intense heat treatment occurs. Gamay Flavors, www.gamayflavors.com, Booth 3745.
• New bases, including organic and vegetarian, will be highlighted in culinary dishes. These flavor systems provide a range of desirable attributes to gravies and sauces. Custom Culinary, www.customculinary.com, Booth 3635.
• Caramel colors are available in a wide spectrum, including liquid and powdered forms in different hues. The newest product includes SSC300, a Class 1 liquid caramel color that is soluble in high-salt solutions. It features a mild flavor profile, and delivers end colors ranging from rich yellows. Since they are made without reactants, Class 1 caramels are considered the most "natural" of caramel colors. Sethness-Roquette, the joint venture between Sethness Products Co. USA and France-based Roquette Freres SA, has opened its new caramel color production plant in Merville, France. Sethness Caramel Color, www.sethness.com, Booth 1033.
• Expanded line of natural colors and food color concentrates is available in liquid, paste, and powder forms, and can be custom blended to meet specific manufacturing requirements. Coloreze™ food color concentrates made with natural and certified food colors make it easier and less expensive to add color to products. International Foodcraft Corp., www.intlfoodcraft.com, Booth 318.
• Use of natural colors in a variety of products, including Latino/Hispanic concepts, will be highlighted. The colors are part of the Colors from Nature line, produced from raw materials such as fruits, vegetables, and other botanical sources. Wild Flavors, Inc., www.wildflavors.com, Booth 3601.
• Blends of coloring extracts, the Vege'Brite line, help obtain shades not directly available with one natural pigment. For example, a blend of paprika and turmeric extracts results in a shade identical to beta carotene, or a blend of certain anthocyanins results in a bright red color which cannot be obtained with only one natural pigment. The line, which consists of blends from the Nat'Color portfolio, is continuously expanded to include more complex blends. They may be used in beverages, snacks, meat products, sauces, and other products. Work has also been done to enhance the colors and protect anthocyanins. Naturex, www.naturex.com, Booth 3009.
• A natural green color, based on a spinach extract, has good acid, light, and heat stability compared to other products in the marketplace. The color can be used in low-pH beverages and dairy applications. RFI Ingredients, www.rfiingredients.com, Booth 5127.
• A line of crystalline maltitol products called Maltisweet is designed to improve upon existing product offerings and meet the growing application needs of the food and confectionery markets in the United States, Canada, and Mexico. The sugar alcohol, available in crystalline form, is said to have taste and function most similar to sucrose with half the calories. A line of liquid maltitol products is also available. SPI Polyols, Inc., www.spipolyols.com, Booth 4500.
--- PAGE BREAK ---
• Citrus-derived sweetener called Oh! So Sweet™ can enhance the taste, texture, and quality of a variety of reduced-calorie foods. An extract from citrus plants, it imparts a natural sweet flavor and pleasant aftertaste, has excellent solubility in water, and allows manufacturers to reduce sweeteners in their products. The ingredient is 600 times sweeter than sucrose and may be classified as a natural flavor, spice, or natural extract. Arnhem Group, www.arnhemgroup.com, Booth 5145.
• Sweetener blends containing neotame, a non-nutritive sweetener, are customized to meet specific needs. Blended sweeteners provide food and beverage manufacturers with greater flexibility and value in the areas of taste and health. Products available include SucraSweet™ HIS 600, a blend of neotame, acesulfame potassium, and maltitol; Maltotame™, a blend of maltodextrin containing 2.5% neotame; Sorbitame™, a blend of sorbitol containing 2.5% neotame; and many others. Sweetener Solutions LLC, www.sweetenersolutionsllc.com, Booth 2203.
• Line of molasses products has been expanded. Millhouse™ Molasses has provided consistent flavor and color for many food formulations, and now two new liquid grades—Domino® Edible Blackstrap and Domino Premium Blend Molasses—have been added to the growing family of molasses products. Light or dark, wet or dry, these molasses products can add value to any applications, including bakery, confections, soups, cereals, or sauces. The company will also highlight its Envision Flavor and Texture Modifier, which is produced by co-crystallization technology and can be used in food applications where the functional properties of sucrose are needed for texture, structure, and dispersion without all the sweetness. Domino Specialty Ingredients, www.dominospecialtyingredients.com, Booth 1225.
• Biologically active egg components is the subject of a presentation given at a Continuing Education Symposium, "Ingredients and Their Applications for the Development of Products Promoting Health and Wellness." The presentation, "Egg Protein and Their Applications," will look at the significant potential of these egg components for medical, nutraceutical, and food-fortification applications. Continuing Education Symposium, Friday July 15, 10:30 a.m.
• Enzyme-modified egg products offering improved functionality are suitable for use in a variety of products such as baked goods, sauces, dips, and dressing-type products. An enzyme-modified egg yolk product (EggStreme® Yolk) and an enzyme-modified whole egg product (EggStreme WE 300) provides improved emulsification, allowing for higher processing temperatures and lower overall usage levels. Primera Foods, www.primerafoods.com, Booth 1311.
• Liquid egg whites with omega-3 fatty acid are now available through Gold Circle Farms. The egg product, which contains Martek DHA (a vegetarian source of docosahexaenoic acid), is made with real egg whites from vegetarian-fed hens, and are enhanced with the vitamins and nutrients that would otherwise be found in egg yolk. The liquid eggs are free of fat and cholesterol and contain one of the highest levels of DHA available in eggs. Martek Biosciences Corp., www.martekbio.com, Booth 5006.
--- PAGE BREAK ---
• Dried, liquid, and frozen eggs meet highest quality standards. The products are packaged in bag-in-box, buckets, totes, and cans. Oskaloosa Food Products Corp., www.oskyfoods.com, Booth 1954.
• Egg products designed specifically for mayonnaise, sauces, dressings, and baking applications will be highlighted. Also, a line of refrigerated, frozen, and dried egg products for industrial use is offered. Inovatech Egg Products is owned by Michael Foods, Inc., a leading supplier of further processed eggs. Other Michael Foods companies include Papetti's, M.G. Waldbaum, and Crystal Farms. Inovatech Egg Products, www.michaelfoods.com, Booth 3237.
• A natural yeast extract, ExlPrime™, may be used as a flavor enhancer in savory applications. The ingredient is produced from a select strain of primary Saccharomyces cerevisiae. Alltech, www.alltech.com, Booth 3107.
• Sweetness modifier, Sucramask™, improves the stability and aftertaste of artificial or high-intensity sweeteners in beverage systems. Available as a clear liquid, the easy-to-use product has a very subtle sucrose-like flavor with pleasant acidity. Creative Research Manufacturing, www.crmcorp.net, Booth 5135.
• New future food applications demonstrating the flavor enhancement properties of soy sauce will be showcased. An updated industrial product guide, "The Flavor Handbook: A Reference and Product Guide," will discuss natural flavor enhancers. Kikkoman International Inc., www.kikkoman-usa.com, Booth 3317.
• Organic yeast extracts in power and liquid forms are available. Called Savorganic, the certified organic products include light yeast extract (powder), dark yeast extract (liquid), umami flavor (powder), chicken flavor (powder), and beef flavor (liquid). Savoury Systems International, Inc., is a U.S. supplier of Levapan S.A. yeast extracts. Levapan, www.savourysystems.com, Booth 502.
• Yeast products, under the Lyfe brand, are suitable alternatives to beef stock and can enhance the flavors of meats, tomatoes, mushrooms, cheddar cheese, and roasted notes. New products in this line include 2246 Debittered Brewers Yeast and LS55 beef broth type yeast extract. Lallemand Bio-Ingredients, www.lallemand.com, Booth 3404.
• Flavor improvers and masking agents, marketed under the name ProSweet, will be demonstrated in a variety of prototypes, including dairy products, beverages, and nutritional bars. Prototypes will also highlight Vida Pro flavor delivery systems. Virginia Dare, www.virginiadare.com, Booth 2731.
• Licorice-derived components—licorice extract, ammoniated glycyrrhizin, and monoammonium glycyrrhizinate—will be demonstrated in bakery products. These ingredients can enhance flavor and sweetness or suppress bitterness and undesirable aftertastes. Mafco Worldwide Corp., www.magnasweet.com, Booth 2513.
• A taste modifier using potassium chloride may be used in foods with a reduced sodium level. Called Magnifique Mimic, it is designed to mask the objectionable bitter aftertaste of potassium chloride, which is used by formulators to reduce sodium. Taste tests were performed using products with and without the taste modifier. From the results, it can be concluded that there is definitely a difference in the clean salt perception between the samples. The ingredient and its benefits will be discussed at a New Products & Technologies Session. Paper 21-9 and Wixon Fontarome, Inc., www.wixon.com, Booth 833.
--- PAGE BREAK ---
• Premium blending food-grade salt is a recent addition to a line of special purity salt products. It can be used for a variety of food processing applications including baking, cheese manufacturing, seasoning, prepared mixes, and meat processing. It is certified as kosher and pareve. North American Salt, www.nasalt.com, Booth 4613.
• Reduced-sodium product, Salt Sense®, can help food formulators develop products that have less salt. The product, which consists of 100% salt, is part of an extensive line of salt products marketed under the name Diamond Crystal. Other products include kosher, granulated, and iodized salt for specific applications such as popcorn or ice cream, and many others. The salt products are designed to provide creative customer solutions that fit changing needs while meeting desired specifications. Cargill Salt, www.cargillsalt.com, Booth 2133.
• Reducing sodium presents many challenges and is not a simple issue, according to a press release from the Institute of Food Technologists. Important, inter-related factors leading to hypertension include obesity, stress, and the genetic vulnerability of American consumers, in addition to their sodium intake. The balance between potassium and sodium is very important for proper body function and more attention should be given to ways for improving potassium intake. Sodium can be added to food for reasons beyond taste. In the form of salt and salt brine, it often serves as an important antimicrobial agent, and it can be necessary to achieve desired fermentation or texture in some products and leavening in others. For populations at risk of developing hypertension, many food science and technology advancements have led to the development of many salt-free and reduced-sodium products now readily available. Institute of Food Technologists, www.ift.org, Booth 633.
• Whey protein crisps—called WP Crisp—for health-oriented products combine high levels of whey protein, a mild milky flavor, and a crunchy texture. Other products include Grande Bravo®, functional whey proteins used in soups, sauces, and dressings, and Grande Ultra, nutritional whey proteins for high-protein, healthy foods and beverages. Grande Custom Ingredients Groups, www.grandecig.com, Booth 2349.
• Dairy ingredients include restricted-melt process cheese, whey protein isolate, 80% whey protein concentrate, Cheddease® dry cheese blends, and other products. Potential applications include snack foods, nutritional products, beverages, sauces, and other foods. Land O'Lakes, Inc., www.landsolakeinc.com, Booth 2827.
• Intensified cheeses, Vibrante Supreme and Ultra, provide strong, well-balanced cheese flavors with significant cost savings through reduced usage in applications. Signature Blends, specialty cheese blends created for salad applications, come in shred and chip configurations and, regional flavor profiles. Sartori Food Corp., www.sartorifoods.com, Booth 2615.
• Sodium and calcium caseinates are made from casein from the U.S. Other ingredients include a high-fat edible acid casein having 7–10% fat with less moisture and a para-rennet casein which may be used as a replacer or extender for rennet casein. American Casein Co., www.americancasein.com, Booth 4000.
--- PAGE BREAK ---
• Cheese ingredients and whey protein products increase nutritional profile while improving functionality. Cheese ingredients target school foodservice, and whey proteins create a fat barrier in coatings, emulsify in high-retort processes, and promote gelling. Leprino Foods Co., www.leprinofoods.com, Booth 2149.
• Cheese developments include new flavors in natural cheese Bistro Blends and custom IQF fillings and stuffings made with specific cheeses that are blended with meats, vegetables, and other components. Sargento Food Ingredients, www.sargentofoodingredients.com, Booth 4617.
• Dairy ingredients include fat-free cheese blends, whey proteins, caseinates, and non-fat dry milk. Meat ingredients, seasonings, and other products are offered. Hormel Specialty Products, www.hormelingredients.com, Booth 4601.
• Emulsion stability in coffee whiteners, margarines, cheese spreads, ice creams, and other products may be improved by glycerol monostearate, Lumulse™ GMS K. The emulsifier modifies fat crystallization and imparts emulsifying characteristics. Lambent Technologies, www.lambentcorp.com, Booth 869.
• Specialty protein product, Excelon™ 156, provides emulsification, stabilization, freeze-thaw stability, and mouthfeel to a variety of applications such as sauces and dressings. Also highlighted will be a full line of gums and hydrocolloid-based blends for thickening, gelling, and stabilizing. Excelon International, www.ExcelonInternational.com, Booth 1203.
• Food emulsifiers are available in a broad range. These include glycerol and polyglycerol esters, sorbitan esters, and polysorbates. In addition, blends can be tailored to meet specific market needs. Lonza Group, www.lonza.com, Booth 2449.
• High-grade sucrose esters will be featured, as well as innovative applications that use these emulsifiers in baked goods, confections, and sauces. The Netherlands-based manufacturer of these emulsifiers presents the most up-to-date service in sales support and knowledge development. Sisterna BV, www.sisterna.com, Booth 4509.
• High-potency beta-carotene emulsions, Altratene, are available for the food and dietary supplement industries. A 5% beta-carotene version is featured, but products can be customized to meet specific demands. Allied Biotech Corp., www.altratene.com, Booth 606.
• Purified Quillaja and Yucca extracts may be used as surfactants in many applications, including foaming/frothing, emulsification, and flavor enhancement. The purified products are considerably lighter in color and richer in saponins, but are also suitable as natural emulsifying agents. Desert King International, www.desertking.com, Booth 1308.
--- PAGE BREAK ---
• Modified gum acacia, Ticamulsion™ A-2010, exhibits enhanced emulsifying properties and may be used as a replacement for modified starches at one half the level required. The hydrocolloid is designed as a stabilizer for oil-in-water emulsions, is cold water soluble, and is especially effective in beverage emulsions. TIC Gums, www.ticgums.com, Booth 1133.
• A special pavilion for those attendees who seek vendors with global capabilities will be held on the IFT Food Expo floor. The FI International Pavilion provides a special arena for purchasing agents, buying teams, and other decision-makers to find new products as well as vendors with the capacity for business overseas. CMP Information, www.fi-events.com, Booth 1856.
• Smoke flavors from Scandinavia may be used in the flavor, spice blending, meat, fish, and poultry industries. Made from European woods, the Scansmoke product range includes a variety of forms, including liquid, powder, oils, concentrated, and natural components isolated from smoke flavors. For the U.S. market, a line of smoke powders and oils have been developed which are derived from woods such as hickory, mesquite, oak, and maple. Broste A/S, www.broste.com, Booth 4044.
• A broad range of global food additives is available from Mitsubishi International Food Ingredients. These include the polyol maltitol, which is currently produced by a subsidiary, Japan-based Towa Chemical Industry Co., Ltd. Towa and Mitsubishi recently broke ground on a new, state-of-the-art maltitol production facility in Thailand. Mitsubishi, www.mitsubishi.com, Booth 3541.
• Food and beverage prototypes will be showcased that are made with functional milk proteins, the specialty sweetener Gaio® tagatose, and milk minerals and other proteins with specific health-promoting properties, available from the Danish company, Arla Foods Ingredients. These applications include a chicken and bacon sandwich with a creamy dressing, a muffin, a nutritious protein bar, a refreshing mint, and a revitalizing protein drink. The products provide enhanced flavors, textures, and nutritional profiles. Arla Food Ingredients, www.arlafoodsingredients.com, Booth 2103.
• A thickener obtained from the seeds of Cesalpinia spinosa, may be used in processed meat, ice cream, mayonnaise, jam, baked goods, and other products. Called Aglumix 01, the natural additive can act as a thickener, gelifier, and stabilizer, and is cold-soluble. It is produced by Silvateam, an Argentina-based company. Silvateam, www.silvateam.com, Booth 2267.
• Off-flavor solutions for use in foods and beverages are offered by a Chinese flavor company. The flavors improve off-flavors induced by heat, light, and oxygen during storage. Ogawa Flavors and Fragrances, Booth 4327.
• Resistant starches derived from tapioca function as a replacement for flour in foods such as breads and cereals. Called ActiStar™, the starches have a low-water-holding capacity, permitting high levels of inclusion, and a non-gummy texture. Because tapioca is bland, they do not detract from the desired taste, texture, or appearance of finished products. With about 80% total dietary fiber, the starches are especially useful in reducing total net carbohydrates. Cargill Food and Pharma Specialties, www.cargill.com, Booth 2133.
• Wheat starches, Fibersym™, enhances fiber content in whole-grain products such as cookies, waffles, tortillas, pizza crust, breads, buns, and rolls. The wheat-based resistant starches, containing total dietary fiber ranging from 70% to 80%, possess low-water-holding capacity and can be used to partially or completely replace flour in the application. They possess a neutral flavor, white color, and a smooth texture. MGP Ingredients, Inc., www.mgpingredients.com, Booth 3911.
--- PAGE BREAK ---
• Rice starches, which have a tiny granule size, neutral taste, and a soft and creamy mouthfeel, perform a variety of functions. For example, they may be used as a gelatin alternative for vegetarian/kosher yogurt; as a milkfat replacer for low-fat ice cream; as a water binder for increased yield in poultry products; and as a thickener in soups, sauces, and marinades. One area, in particular, that has been recently highlighted is frozen and refrigerated prepared meal systems where these starches can improve texture, sheen, and mouthfeel. In this application, recently introduced Remyline XS is extremely stable under multiple stress conditions and is able to withstand many freeze/thaw cycles. A&B Ingredients, www.abingredients.com, Booth 4546.
• Family of starches will be showcased in a number of applications. Inscosity® instant viscosity-stabilized starches may be used in sauces, toppings, dressings, and baked goods. Pure-Gel® stabilized starches demonstrate moisture binding character in processed meat applications, provide dairy products with stable viscosity in refrigerated conditions, and are easily hydrated in high-fat sauce systems. Grain Processing Corp., www.grainprocessing.com, Booth 3415.
• Acacia gum for use in baked goods provides functional attributes such as film-forming, barrier forming, moisture stabilization, adhesion, dispersion, and emulsification. Studies have shown that adding 3% Fibregum™ to soft cookies made them chewier and less crumbly during the entire shelf life period. The ingredient is flavorless, odorless, non-thickening, and an excellent source of soluble dietary fiber. To demonstrate its functionality benefits, soft cookies made with the ingredient will be available for sampling. Colloides Naturels, www.cniworld.com, Booth 4009.
• Two new cellulose products will be introduced. Cellulose gel, Avicel® RT 1133, provides enhanced stability and improved process efficiency in retort systems. The ingredient will be discussed at a New Products and Technologies Session, "Innovations in Functional Ingredients" (Paper 21-4). Avicel-Plus® XP 3602 is a natural, coprocessed microcrystalline cellulose/pectin ingredient which provides stabilization for low-pH protein beverages. Its development and functional characteristics will be covered at Session 53-2, held Monday at 2:30-5:30 p.m. FMC BioPolymer, www.fmcbiopolymer.com, Booth 1333.
• New carrageenan formulations are available. These include Ceamgel 3383, which provides excellent baking stability, is freeze-thaw stable, and improves shelf life of baked goods; Ceamlacta 2443, for multi-purpose desserts including cold-filled creamy desserts and hot-filled moldable desserts; Ceamgel 2662, imparting luxury "ultra creamy" textures for desserts such as Tiramisu; and Ceamgel 1313 for improved product performance in fresh, uncooked meats and seafood. P.L. Thomas, www.plthomas.com, Booth 1811.
• Use of hydrocolloids will be highlighted in dairy and frozen desserts, baked goods, sauces and dressings, and processed meat, with an emphasis on Asian-type applications within each segment. This focus is to help celebrate the opening of a new food applications center in Shanghai. The laboratory will work closely with Asia Pacific customers from product conceptualization to scale-up pilot trials, and will help resolve formulation problems through application-specific functional systems. International Specialty Products, Inc. (ISP), www.isp.corp.com, Booth 4418.
• A macerating enzyme called Depol 692L specifically aids carrot juice extraction processes. In tests, the enzyme released more solids and provided a higher yield of juice than all other enzymes tested, and can more than double the yield of juice extracted. The enzyme is a very broad spectrum carbohydrase. Its unique activity comes from its ability to remove ferulic acid esters which have been described as the rivets holding plant cell walls together, in combination with other broad spectrum carbohydrates. Biocatalysts Ltd., www.biocatalysts.com, Booth 1013.
--- PAGE BREAK ---
• New enzymes, a microbial Phospholipase A2 and a porcine Phospholipase A2, will be introduced. Also offered are experimental quantities of a papaya lipase, which is useful for esterification of fatty acids. The portfolio includes other concentrated enzyme preparations for use in food production, animal feeds, brewing, and fuel. Enzyme Development Corp., www.EnzymeDevelopment.com, Booth 1902.
• A flour-improving enzyme has been introduced under the name Grindamyl® PowerBake. The new enzyme, which is not affected by the inhibitors naturally present in wheat flour, provides a number of functionalty benefits, including increased dough strength, improved processing tolerance, and increased bread volume. The enzyme makes the baking process easier and allows breads of high and uniform quality to be produced. Danisco USA, Inc., www.danisco.com, Booth 2541.
• A symposium discusses the many faces of fermentation technology. Papers include man, microbes, and foods; innovations in malt fermentation; the health benefits of grape fermentation in wine-making; bioreactor processing technology; and bioregenerative waste utilization in the NASA space food system. The symposium, which is sponsored by the Fermented Foods and Beverages Division, will be held on Tuesday, 2:30 p.m.-5:00 p.m. Session 78.
• A purifed pectin methylesterase, Crystalzyme® AES, is produced by the controlled fermentation of a modified strain of Aspergillus niger. The enzyme, available as a liquid formulation, de-esterifies pectin molecules by randomly breaking the ester bonds that link methyl groups to carboxylic acid groups on individual galacturonic acid units. Valley Research Inc., www.ValleyEnzymes.com, Booth 2721.
• A line of patented whey protein crisps combine high levels of whey protein, a mild milky flavor, and a crunchy texture, and can be used in nutritional and health-oriented products, such as bars, cereals, and snacks. Two new whey protein products will be available. Grande Custom Ingredients Group, www.grandecig.com, Booth 2349.
• Lipid-based inclusions and bits can impart flavor, aroma, color, and texture to baked goods. SensoryEffects™ flavor bits and inclusions are available in nuggets and flakes, and no-trans-fat and low-carbohydrate versions, and also come in ethnic flavor profiles. Loders Croklaan, www.croklann.com, Booth 1903.
• Cereal, cookie, and cracker pieces in a variety of shapes and flavors are available to help reinvigorate existing products and make new products more marketable. Graham meal, which comes in a sugar-free version, functions as a base for pies and cheesecake. Cereal pieces can be used whole or crushed in breading, candy, and snack mixes and as bakery inclusions. Cookie pieces and meal add texture, flavor, and color to ice cream. Kellogg's Keebler Food Ingredients Group, www.kelloggingredients.com, Booth 1051.
• Two hemp seed products provide functionality to food. Hulled hemp seeds, Hemp Nuggets™, add texture and crunch to foods and contain 33% protein and 25% fat, including omega-3 and omega-6 fatty acids. Toasted hemp seeds, Hemp Crunch™, make a great snack treat straight or work well sprinkled on salads or baked into breads, muffins, and cookies. The products are certified kosher, available as certified organic, gluten free, and produced without the use of pesticides, herbicides, of fungicides. Hemp Oil Canada, www.hempoilcan.com, Booth 5148.
• Snack products made from sesame, corn, and rice make a great addition to any snack or trail mix. Available in fried or baked versions, these products also come in a variety of flavors. New and one-of-a-kind shapes will be showcased. TH Foods Inc., www.thfoods.com, Booth 2368.
--- PAGE BREAK ---
• Chocolate pokies, chunks, and drops, including some sugar-free products, are available. Blommer Chocolate, www.blommer.com, Booth 1944.
• Chocolate curls, balls, points, plaques, and confetti items made from European chocolate decorate and add flair to dessert products. They are distributed throughout the United States, Europe, and Canada. Mona Lisa Food Products Inc., www.monalisafoodproducts.com, Booth 424.
• Maintaining color vibrancy is one characteristic of Sipernat®. This precipitated silica is also used to eliminate caking during storage, improve the flow properties of food, and improve package weight precision. Degussa Corp., www.degussa-nafta.com, Booth 4319.
• Natural-based antioxidants are effective in vegetable oils and animal fat. The features of Dadex® products are no contribution of flavor or aroma, effective control against oxidation, appealing label declaration, and a trans-free option that allows use of nonhydrogenated oils with improved shelf life. Acatris Inc., www.acatris.com, Booth 1936.
• A protein film, Aquagel PW-25, helps reduce drip-loss of natural juices, color loss, fat oxidation, and freezer burn in meat, poultry, and fish. These products are sealed by spraying a natural protein flavor solution, which forms a film, prior to packaging. Also available is Flavonoid Plus, a water-soluble, natural antioxidant for food and beverage systems. Arnhem Group, www.arnhemgroup.com, Booth 5145.
• Pumpable carrageenan, Ceamgel 3383, improves the shelf life of baked goods, is freeze-thaw stable, and provides excellent baking stability. P.L. Thomas & Co., Inc., www.plthomas.com, Booth 1811.
• A natural food preservative, Save-ory™, helps extend the shelf life of foods, especially those that are sensitive to temperature, moisture, and microbial growth. Its preserving capability is enhanced by epsilon-polylysine, a straight-chained polymer of the amino acid L-lysine, which restricts the growth of microorganisms like Escherichia coli, Salmonella, Bacillus, Staphylococcus, and other dangerous microorganisms. Save-ory, a GRAS ingredient, is water soluble, making it easily absorbed. It also has high thermal stability enabling it to maintain its effectiveness even when exposed to boiling temperatures. Chisso America Inc., www.save-ory.com, Booth 2668.
• Mixed tocopherols and rosemary extract form the basis for a natural antioxidant, Preventox™. Representatives will be on hand to discuss its innovative ingredients that provide natural solutions to product development. Alltech Inc., www.alltech.com, Booth 3107.
• An oil selection guide for culinary products will be available. One chart lists more than 35 different oils according to their heat tolerance and smoke points. A second chart lists the fatty acid profiles for 23 oils, from olive, canola, and sesame to pumpkinseed, black currant, and evening primrose. The guide also features a frequently asked question section about oils and oil properties. Spectrum Organic Products, www.spectrumingredients.com, Booth 5146.
• Two lines of no-trans fats products, SansTrans™ no-trans, non-hydrogenated fats, oils, shortenings, and emulsified shortenings, and Freedom Series™ no-trans, non-hydrogenated coating fats will be featured. Loders Croklaan, www.croklaan.com, Booth 1903.
• A trans fat-free soybean oil line is expeller pressed and physically refined without chemical solvents and caustics, giving the oils the stability of partially-hydrogenated oil without trans fats. Nexsoy®, which gets its stability from naturally occurring antioxidants, is ideal for snack foods, dressings, and sauces. Nexsoy by Spectrum Foods Inc., www.nexsoy.com, Booth 5519.
• A palm oil called Fresh Press™ can be used in baking and frying applications and has a minimal level of diglycerides, which improves the crystallization and raises the smoke point. Daabon Organic USA Inc., www.daabon.com, Booth 5245.
--- PAGE BREAK ---
• Trans fat solutions is the topic of a forum presented by the United Soybean Board. Experts from industry will discuss emerging technologies and alternatives to hydrogenation, including interesterification, blending, and trait innovations through biotechnology. Session F1 and United Soybean Board, www.unitedsoybean.org, Booth 2155.
• Product development issues in using solid and liquid fats and the positive and negative functional benefits of using low-trans fats in applications will be discussed at a session by ADM Research. Session 77-3.
• Labeling requirements for omega-3 and trans fatty acids will be addressed by the Food and Drug Administration, Office of Nutritional Products, Labeling & Dietary Supplements. The session will bring attendees up to date on the qualified health claims and labeling regulations of these fatty acids. Session 77-4.
• Controlled moisture fire-roasted grilled vegetables combine the performance and concentrated nutrients of controlled moisture vegetables with the vivid color, intense flavors, and appealing grill marks. These Gilroy Foods™ products give food creations the flavor, texture, and appearance of on-trend roasted and grilled vegetables without the operational hassles. ConAgra Food Ingredients, www.conagrafoods.com, Booth 1947.
• Seasoned fire-roasted vegetables add sizzle to meals and products. Low-moisture grilled and fire-roasted vegetables are also available; their low moisture content makes them a crisper and brighter product that will enhance many different foods. Comarco Products Inc., www.comarco.net, Booth 2503.
• Chipotle-flavored fig nuggets mimic the smoky, spicy, and sweet flavors of chipotle peppers and pack the nutritional punch of figs. Additionally, Blue Ribbon Fig Concentrate and Soft 40 Fig Paste will be highlighted. Valley Fig Growers, www.valleyfig.com, Booth 5513.
• Various sessions sponsored by IFT's Fruit & Vegetable Products and Citrus Products Divisions will discuss aspects of different fruits and vegetables as they relate to microbiology, biochemistry, processing, and sensory. One session in particular is devoted entirely to the discussion of exotic fruit and vegetable products from Africa. Papers presented in this session will examine marketing opportunities, the increasing use of exotic products in ethnic meals, and ways to overcome challenges in the global export market. Of interest to those who work with preservatives and antioxidants are many papers that discuss the roles preservatives and antioxidants have in ensuring safe and healthful fruits and vegetables. Sessions 5, 36E, 41, 84, 96, 99A, and 104.
• New potato applications will be showcased and information about the nutritional benefits, versatility, and convenience of potatoes will be available. United States Potato Board, www.healthypotato.com, www.uspotatoes.com, Booth 456.
--- PAGE BREAK ---
• Moist-infused fruits and vegetables and Soft-n-frozen fruit and Fridg-n-Fresh vegetable products are offered. Graceland Fruit Inc., www.gracelandfruit.com, Booth 4906.
• Shitake mushroom concentrate will be showcased. This shelf-stable product is said to have an intense flavor and aroma. Nikken Food Co., www.nikkenfoods.com, Booth 5217.
• Tomatoes dried with a candy-sweet coating, Tomato Sweet, are a new twist on the tomato and can be used for baking, in hot or cold cereals, or plain as a snack. Intensified flavored sun-dried tomatoes, Buffalo Bits, are a buffalo wing sauce flavor product that will add a kick to blue cheese dressing. The Tuscan-flavored sun-dried tomatoes contain Italian herbs and spices and work well in Italian salad dressing applications. Key West combines lime flavor and sun-dried tomatoes. Valley Sun Products of California Inc., www.valleysun.com, Booth 1047.
• Custom-blended fruit concentrates and purees, clarified concentrates, flavored blends WONFs and WOOFs, and one-of-a-kind blends of exotic juices from around the world are available. The newest of these will be showcased. These fruit-based blends work well in beverage, sauce, soup, marinade, dairy, and bakery applications. Northwest Naturals, www.nwnaturals.com, Booth 1024.
• A carrot fiber product, Hydrobind®, which is extracted from freshly harvested carrots, is said to bind water like no other natural vegetable fiber. Bolthouse Farms, www.bolthouse.com, Booth 1210.
• Research and regulatory support for date producers located in the Caochella Valley of California. These producers offer dates in a variety of forms: extruded, diced, chopped, concentrate, paste, confection, macerated, coconut or almond roll, dehydrated pieces, brick, whole, pitted, and coated with sugar or powdered sugar. Educational material about the nutritional benefits of dates is also available. California Date Administrative Committee, www.DatesAreGreat.com, Booth 422.
• Spray-dried mushroom extract is available for use in soups, sauces, and dressings. Chaucer Food Group, www.chaucerfoods.com, Booth 1047.
• Slow-roasted tomatoes, including cherry and baby-half tomatoes will be featured. They are packed under IQF method or marinated and packed in trays, pouches, or buckets. A.V.O.D. AS, www.avod.com.tr, Booth 1758.
• Technology using real fruit as a delivery system for nutrients and actives will be highlighted. FruitCare™ can be used in functional foods, snacks, and dietary supplements. Samples of products utilizing the technology will be available. Pharmachem Laboratories and NASA Food Technology Commercial Space Center, www.fruitcare.com, Booth 612.
• A beadlet that has been developed with patented technology that ensures high-stability without leakage of interior contents will be highlighted. BetaCote™ 20VB is a 100% vegetarian betacarotene beadlet for nutritional supplements and functional foods. Biodar, a subsidiary of LycoRed Natural Products, www.biodar.com or www.lycored.com, Booth 5126.
--- PAGE BREAK ---
• Encapsulated citric acid, Citrocoat®, is said to help prevent sticking and provide prolonged sour taste in sour fruit gums and inhibit foaming during cooking of jams. In meat processing, the product is useful for temperature-controlled acid release. The concentration of the coating material can be tailored to specific needs. Jungbunzlauer Inc., www.jungbunzlauer.com, Booth 4001.
• Research on microencapsulations for the dietary supplement industry to provide controlled or sustained release of nutrients is being conducted. One study measures the release of nutrients over time by simulating the digestion of nutritional bars; this technology may also be applied to other fortified foods such as breakfast cereal. Watson Inc., www.watson-inc.com, Booth 3017.
• An edible packaging film acts a product delivery system. The film, pullulan, a natural polysaccharide with film-forming properties, allows for active ingredients, colors, and flavors to be entrapped within it as it is formed. This helps to stabilize the ingredients ensuring that they will be delivered in their proper form. According to the company, the film is also a form of edible packaging that can also be printed and heat sealed. Hayashibara International Inc., www.hayashibara-intl.com, Booth 1849.
• Lipofoods specialty ingredients combine one-of-a-kind delivery systems with advanced ingredient technology to deliver an efficient means of plant sterol, calcium, iron, and omega-3 fatty acid fortification. Centerchem Inc., www.centerchem.com, Booth 4345.
• An innovation for flavor encapsulation, Encapcia, will be highlighted. Collides Naturels Inc., www.cniworld.com, Booth 4009.
• Stabilized brans and wheat germ and oat fiber are ideal for whole grain and fiber-enriched foods and beverages. Samples of whole grain pizzas will be available. SunOpta Ingredients, www.sunopta.com, Booth 2835.
• Diastatic and low-diastatic malt flours and whole sprouted grains are available in whole, flaked, cracked, flour, and blended forms. These ingredients can be used in multigrain breads, crackers, biscuits, breakfast cereals, soup mixes, pilafs, functional foods, and nutraceuticals. InfraReady Products Ltd., www.infrareadyproducts.com, Booth 5317.
• A brown rice protein that may be used as a hypoallergenic replacement for soy, whey, and casein products is the subject of a New Products & Technologies Session presented by Axiom Foods Inc. Oryzatein™ is a new functional protein ingredient that is processed using sprouted brown rice. It is said to be hypoallergenic, highly digestible by infants and adults, and rich in all essential and non-essential amino acids, and have a sweet-bland taste. This product, unlike some other brown rice proteins concentrates, is soluble in beverages and has emulsification properties. It can be used to fortify foods, dairy products, bars, and protein mixes. Session 3-1 and Axiom Foods Inc., 1220 Yale St., Ste. 5, Santa Monica, Calif. 90404.
--- PAGE BREAK ---
• Whole wheat that combines the nutritional benefits of whole grains with the processing benefits and finished baked quality of refined flour is available as Ultragrain® White Whole Wheat. ConAgra Food Ingredients, www.conagrafoodingredients.com, Booth 1947.
• Colloidal oatmeal, conventional and organic oat fiber, and low-carbohydrate bread and tortilla bases are produced for a variety of applications. Grain Millers Inc., www.grainmillers.com, Booth 1266.
• Rice flours and blends, crisp rice, extruded particulates, soy protein crisp rice, and specialized functional grain-based ingredients will be available. PGP International, www.pacgrain.com, Booth 3027.
• Individually quick frozen rice is available for use as side dishes or in entrees. Also available are quick-cooking rices, milled and par boiled rices, crisped rices, and rice flours. Riviana Foods Inc., www.rivianaindustrial.com, Booth 2720.
• Processed meats, stocks, broths, extracts, fats, and tallows sourced from 100% real meat are the subject of the "Keep It Real" campaign. Information about this line of ingredients and how they can help improve the mouthfeel and flavor of soups, gravies, sauces, and other products will be available. Proliant Meat Ingredients, www.proliantinc.com/meat, Booth 1205.
• Grill marked, spiced, and seasoned meat items can be used for a variety of specialized applications. Freeze-dried bacon as well as information on other freeze-dried products and how to meet freeze drying needs will be available. Freeze-Dry Foods Limited, www.freeze-dry.com, Booth 4648.
• Shred-cut meats and quartered slices of meats will be featured. Also available are ham, pork, turkey, chicken, and beef in log, ground, diced, chipped, and sliced versions. Land O'Frost Inc., www.landofrost.com, Booth 1964.
• More than 30 papers covering general aspects of muscle foods will be presented. The researchers will discuss such things as flavor profiles, packaging, quality traits, antioxidant properties, lipid oxidation, freezing, heating, tenderness, and others as they relate to various products such as beef, pork, turkey, chicken, and reindeer. One paper will discuss consumer attitudes toward meat and factors that influence the use of meat. Session 89F.
• The quality of muscle foods is the subject of a session sponsored by the IFT Muscle Foods Division. The papers presented in this session will examine, among other things, the effects of freezing, thawing, and refrigeration on the sensory quality of different types of meat products. Others will discuss different methods for classifying tender and tough broiler meats and the quality attributes of meat injected with a modified marbling solution. Session 97.
• Avian chondroitin sulfate made from chicken sternums and having a low molecular weight is now available. Pangaea Sciences Inc., www.pangaeasciences.com, Booth 1854.
• Beefskin and porkskin gelatins are used in all segments of the food industry, including confectionery, dessert, bakery, dairy, and meat product applications as protein sources, emulsifiers, carriers and fillers, whipping agents, and stabilizers. Type B beefskin gelatin is available. Gelnex, 516-869-1623, Booth 513.
--- PAGE BREAK ---
• Hazelnut products that are raw, blanched, or roasted are offered for use in a variety of products. Additionally, they can be chopped, sliced, diced, or coated with caramelized sugar paste. Bedemco Inc., www.bedemco.com, Booth 765.
• Partially defatted roasted peanut flours, roasted aromatic peanut oil, roasted peanut extract, and raw shelled peanuts are available. Peanut flour formulated in either 12% or 28% fat levels can be used in nutritional bars, confections, baked goods, sauces, dressings, and marinades and in high-protein and low-carbohydrate foods. It is gluten free, GMO free, natural, and kosher. The line of roasted aromatic peanut oils and peanut extracts are used to produce peanut flavors but can also be used in foods to boost peanut flavor. Golden Peanut Co., www.goldenpeanut.com, Booth 2063.
• Blanching, dry roasting, and other methods help treat and process nuts in a variety of ways. Redskin precleaning can reduce foreign material from products. Blanching services provided help to reduce aflatoxins, aid in the removal of foreign material, and remove skins. Roasting parameters provide roast color ranges from light to dark to meet ingredient needs. Products that are available include peanut butter that is formulated to function to your required process specifications and roasted peanut extract that provides a natural peanut flavor to products. Universal Blanchers-Seabrook Ingredients, www.universalblanchers.com, Booth 5240.
• The physical properties of muffins formulated with peanut flour will be discussed at a session presented by researchers at Oklahoma State University. The effects of peanut flour, and also dried plum powder, on texture profile, water activity, and crumb structure were measured. Results will be explained. Session 53-8.
• Value-added capabilities such as praline, panning, enrobing and oil, and honey roasting are offered. John B. Sanfilippo & Sons Inc., www.fishernuts.com, Booth 5410.
• Roasted Mexican chiles and frozen chile pastes are being offered. Due to the popularity of smoky chipotle chiles, a line of roasted, dried authentic Mexican chiles has been created. The chiles are roasted with 100% natural woods and are said to offer a greater range of flavor and heat levels than the chipotle chile. The Mexican chile pastes are pure chile with no additives or preservatives, have a deep, intense flavor, and are available in frozen form. The pastes provide for a wide range of wet applications and can simplify blending processes. Culinary Farms, www.culinaryfarms.com, Booth 1707.
• The hunt for red hot peppers is on at a video session presented by Baumer Foods Inc. Watch as cayenne peppers are harvested to how they are processed into hot pepper sauce and other products at a New Orleans hot pepper sauce and liquid condiment manufacturing facility. Session 37 and Baumer Foods Inc., www.baumerfoods.com, Booth 324.
• Chorizo, sausage, chicken, beef, and pork seasonings will be introduced. Seasoning blends are available in all-natural, low-sodium, kosher, or organic versions. New product presentations will be shown. Norsun Food Group Inc., www.norsun.com, Booth 1032.
• Newly reformulated lines of chile pastes, truffle oil, and various sea salts, as well as other gourmet food items from around the world are available. Woodland Foods, www.woodlandfoods.com, Booth 507.
--- PAGE BREAK ---
• An exotic range of Indian-flavored spice extracts will be available. Spice Drop™ Saffron is made from saffron grown in Kashmir and Iran and combines with ice cream, yogurt, and milk for the rich taste and flavor of saffron. Spice Drop Saffron Milk Mix is a blend of saffron, cardamom, almonds, and pistachios and gives a mellow flavor in milk, ice cream, and yogurt. Spice Drop Thandai is a blend of spices that imparts a strong, distinctly spicy flavor. Universal Oleoresins, www.universaloleoresins.com, Booth 1760.
• Heavy roasted green chilies and jalapeños are available. These products are steam peeled and then heavy roasted to produce a strong roasted flavor. Border Foods Inc., www.borderfoodsinc.com, Booth 667.
• A collagen hydrolysate, Peptan F, is a non-mammalian source of soluble protein for use in neutraceutical applications. The product can be easily dissolved at room temperature to make concentrated, clear, high-protein solutions. Protein Products Inc., www.proteinpro.com, Booth 1554.
• A line of all-natural stocks, including lobster, shrimp, fish, clam, and seafood, do not contain added sugars, spices, flavor enhancers, artificial additives, or preservatives and are produced from raw materials from the North Atlantic Ocean. The products are designed for gourmet upscale applications that require a clean label. They are delivered frozen and should be stored in a freezer. Northice, www.northice.com, Booth 368.
• Chitosan, a deacetylated form of chitin, has attracted significant interest in view of varied proposed novel applications in food, biomedical, and various chemical industries. Chitosan is now produced commercially from crab and shrimp waste shells. The physicochemical characteristics of chitosan influence its functional properties that differ with crustacean species and preparation methods. The applications of chitosan in seafood and other food products will be discussed at a session presented by the Aquatic Food Products Division. These include chitosan's role as an antimicrobial agent in the meat industry and chitosan coating and its applications in fruits and vegetables. Session 60.
• Natural, spray-dried clam broth made from steamed ocean clams functions as a stock in soups and chowders. St. Ours & Co., 781-331-8520, Booth 3442.
• Lobster and clam bases made from seasoned cooked clam and lobster meat are available. The Better than Bouillon™ line of bases was developed as an alternative to salty bouillon cubes or canned broth. Also offered in a different line of bases are fish base made from selected white fish and shrimp base made from selected cooked shrimp. Superior Quality Foods, www.superiortouch.com, Booth 1464.
• Seafood flavors available in liquid and powder forms provide a natural, intense flavor to soups, soup bases, pastas, and other applications. Flavors include clam, lobster, crab, shrimp, and salmon. Ocean Cliff Corp., 847-729-9074, Booth 354.
by DONALD E. PSZCZOLA
Senior Associate Editor
[email protected]
by KAREN BANASIAK
Assistant Editor
[email protected]