The 2005 IFT Annual Meeting + FOOD EXPO® in New Orleans will offer a wealth of information on the latest nutraceutical ingredients, trends, and innovations. Where else can you go to find the latest research and suppliers of everything from dietary fiber and fatty acids to antioxidants and plant sterols? And it is all under one roof!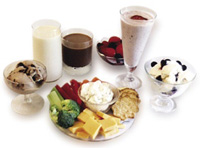 The technical sessions are not to be missed. Emerging trends in soy, the growing interest in the glycemic index, and the impact of the 2005 Dietary Guidelines for Americans are just a small sample of the topics to be covered.
Food Expo will provide plenty of opportunities for attendees to educate themselves on some of the latest nutraceutical and functional food trends, including heart health and weight management. On the show floor, exhibitors will showcase ingredient innovations. The Healthy Food Ingredients Pavilion promises a vast array of suppliers of nutraceuticals, functional foods, organic foods, and natural foods. New Product Showcase presentations will focus on global new food product trends, emerging flavor trends, and overall taste trends. Presentations will include samples and tasting of many functional food products.
So get your walking shoes ready, schedule your meetings, and get ready to educate yourselves on the latest and greatest innovations related to functional foods. With the exciting developments in the technical sessions and on the show floor, the IFT Annual Meeting + Food Expo will make it easy to stay abreast of the latest functional food trends.
Sessions Offer Diversity in Health-Related Topics
The technical sessions and forums leave no aspect of health untouched. From ingredient health benefits to regulations, the sessions offer some valuable information. Looking for more information on soy? Don't quite understand the whole glycemic index hype? Want to stay abreast of new ingredient developments and technologies? Feel lost in the world of regulations when it comes to functional foods? Go to www.am-fe.ift.org and click on Technical Program. Here you will find the entire schedule of technical sessions and forums. There will certainly be some that you won't want to miss. Here are some highlights that may pique your interest:
• Emerging Trends in Soy Health Benefits. Soy has definitely proven itself more than just a passing trend. According to HealthFocus International, the number of shoppers using soy products has more than doubled since the mid-1990s. HealthFocus's presentation in session 76, "Emerging Trends in Soy Health Benefits: Resulting Market Opportunities," on Tuesday afternoon, will show what consumers are looking for in soy products and products containing soy.
Other presentations will look at updates on soy's benefits throughout life stages and in the areas of weight management and certain cancers. The session will close with a presentation addressing advances in formulating healthier foods with soy protein.
--- PAGE BREAK ---
• The Glycemic Concept. While it is debatable whether the low-carb phenomenon is a passing trend, a new health concept is emerging related to carbohydrate-based foods, the glycemic index. This topic will be discussed in forum F3, "The Glycemic Concept: The Next Wave in Nutrition?" on Monday afternoon.
This concept sets the stage for a new understanding of carbohydrate-based foods and how they affect the body. For example, certain types of carbohydrates extend satiety, lower insulin response, and reduce cholesterol. These changes exert positive effects on health and weight maintenance. Ingredients that fit into the evolving glycemic concept are those that are slowly assimilated, exhibit fermentability, and often provide a delayed calorie release; a concept known as the second meal effect.
An expert panel will explore the modification of carbohydrate-based ingredients, the physiology and science behind the glycemic concept, testing methods, and the changing landscape that manufacturers and consumers are currently navigating.
• Hydration. Forum F4, "Hydration: Fluids for Life," on Tuesday morning is not to be missed. It will feature speakers with the latest knowledge on fluid needs of sedentary and active young people, fluid and hydration in older adults/the elderly, and the fluid needs of healthy adults.
For children and young people, talking points will include fluid needs, maintaining fluid homeostasis, and a discussion of possible ways of enhancing thirst during exercise in the heat to prevent dehydration.
For older adults and the elderly, discussion will cover the epidemiology of dehydration among the elderly, effects of aging that make the elderly susceptible to dehydration, and meeting the fluid needs of the elderly in healthy conditions, chronic conditions, and in long-term care.
For healthy adults, discussion will include factors that affect fluid requirements and beverage consumption, and will feature the latest guidelines and recommendations on adequate hydration.
In addition, research on the relationship of fluid intake and the incidence of specific diseases is a relatively new area of study. A brief review of the fluid-disease relationship will be presented.
--- PAGE BREAK ---
• New Products & Technologies. New ingredient developments and how they will enhance functional food formulations is always a topic of interest. Here are just a few of the developments that will be discussed in session 3, "New Products & Technologies: Innovations in Nutritional Ingredients and Food Processing," on Sunday afternoon:
A novel brown rice protein from Axiom Foods may be used as a hypoallergenic replacement for soy, whey, and casein. Paper 3-1.
A natural oat bran concentrate from GTC Nutrition is manufactured without chemical solvents, preserving whole-grain oat characteristics. A patented process improves the solubility of the fiber and achieves protection of the oat lipid fraction through complexation with the starch fraction. Paper 3-5.
A new method of adding free plant sterols or stanols to foods without any need for esterification or other chemical reaction has resulted in an ingredient from Baltimore Spice Inc. It is a butterlike semisolid mass that significantly lowers LDL cholesterol in humans by 10–12% when a daily dose of 1.5 g of sterols is consumed. Paper 3-6.
• Qualified Health Claims. Feeling lost in the regulatory world when it comes to functional foods? Session 12, "Qualified Health Claims and New Regulations: A Critical Juncture," on Sunday afternoon will help shed some light. Speakers will discuss how proposed qualified health claims are reviewed and will look at the opportunities under current law (including recent developments) for a company to include health-related claims in labeling for food products. The principles of clinical study design, conduct, and impact on cost will also be addressed. Session 12.
• Dietary Guidelines. The new 2005 Dietary Guidelines for Americans have garnered much attention since their release earlier this year. Session 38, "2005 Dietary Guidelines for Americans: What Consumers and Food Product Developers Tell Us," on Monday afternoon, is a timely session that will discuss how the industry is incorporating the guidelines into acceptable food products. Presentations will focus on four areas: trans fat, sodium, sweetened beverages, and whole grains.
• Value-Added Nutraceuticals. Session 65, "Status and Prospects of Value-Added Nutraceuticals from Underutilized Food Industry Byproducts," on Tuesday morning will highlight novel sources of potentially new nutraceutical ingredients. These range from peanut skin procyanidins that possess antioxidant activity to polymethoxylated flavones in orange oil residues that have possible cardioprotective effects. Hazelnuts, intestine-modulating ingredients, green tea catechins, and shark collagen peptides add to the diversity of this session.
• Nutrient-Dense Foods. Consumers don't have to look very far to find nutritional foods. Most of the common foods in their refrigerators are good for them. Session 94, "Nutrient-Dense Foods: Why Our Favorite Foods Just Happen to Be Good for Us!" on Wednesday morning will discuss some of these favorite foods and their benefits. Eggs, wine, nuts, fish, and beef all offer nutritional benefits that consumers should be aware of.
--- PAGE BREAK ---
• Protein Hydrolysates. Protein hydrolysates offer both nutritional and functional benefits to food. Session 106, "Protein Hydrolysates and/or Bioactive Peptides in Nutraceuticals and Functional Foods" on Wednesday afternoon will highlight specific protein hydrolysates and the healthy properties of each. These include stress management with a milk protein hydrolysate, soy peptides and obesity, a peptide for blood pressure support, and a casein peptide with new biochemical and technical properties.
Exhibits
Protein hydrolysates offer both nutritional and functional benefits to food. Session 106, "Protein Hydrolysates and/or Bioactive Peptides in Nutraceuticals and Functional Foods" on Wednesday afternoon will highlight specific protein hydrolysates and the healthy properties of each. These include stress management with a milk protein hydrolysate, soy peptides and obesity, a peptide for blood pressure support, and a casein peptide with new biochemical and technical properties.
Here are descriptions of some of the exhibits related to nutraceuticals and functional foods:
• Green tea extracts, luo han guo, 5-HTP, lycium berry, ginkgo biloba, pueraria natural caffeine, chondroitin sulfate, and glucosamine are among the new products that will be featured. The company is an herbal extractor and cultivator of botanical products. It has been the exclusive distributor for Procter & Gamble's two new functional food and beverage ingredients, Green Power SynerTea™ and Luo Han Guo, for the past three years. Amax NutraSource, www.amaxnutrasource.com, Booth 425.
• High-performance athletic drink, BerryForce™, and a great tasting antioxidant fruit chew for kids, Berry Bites™, will be featured. Berry phytonutrient ingredients for nutraceutical and color applications are provided. Products include fruit extracts, juice concentrates, and natural colors. The Phytosolutions™ line of proprietary formulas meets targeted heathcare needs utilizing the company's clinically validated bioactive compounds. Products are used for their antioxidant, antiviral, anti-inflammatory, and antimutagenic properties. Artemis International Inc., www.artemis-international.com, Booth 4800.
• California-grown spirulina is kosher certified and available as certified organic. Spirulina is a blue-green algae with GRAS status as a food and supplement. It has profound antioxidant health benefits and provides strong immune system support. It is produced to deliver high levels of phycocyanin, zeaxanthin, beta-carotene, chlorophyll, GLA, and protein. Earthrise Nutritionals Inc., www.earthrise.com, Booth Number 5241.
• Novel health and wellness ingredients allow manufacturers to create personalized nutritional products for consumers that address specific health and wellness solutions, including balanced weight loss for improving body mass index, maintenance of normal cholesterol levels for cardiovascular health, and improving the body's carbohydrate metabolism by lowering the glycemic index. Super CitriMax® brand hydroxycitric acid and ChromeMate® brand niacin-bound chromium will be featured. Super CitriMax is a patented, all-natural, non-stimulant plant extract. Independent university studies have shown that it up-regulates genes linked to fat and carbohydrate metabolism, including an entire family of genes related to serotonin activity, a brain chemical that impacts appetite control, mood, and sleep. InterHealth Nutraceuticals, www.InterhealthUSA.com, Booth 449.
--- PAGE BREAK ---
• New patented healthy ingredients to support the "Modern Mediterranean diet" will be featured. Olive powder is rich in antioxidants with antimicrobial properties to extend shelf life. It can be used in breads, condiments, pastas, soups, and snacks. Products in the cocoa derivative line include soluble 100%-natural cocoa and chocolate extracts, theobromine-standardized cocoa extracts, and cocoa bean powder produced via a patented process from the whole cocoa bean that is rich in fiber and lower in simple carbohydrates. Pygeum and herbal extracts are also supplied. Natra U.S. Inc., www.natraus.com, Booth 5132.
• A new GRAS-affirmed ingredient, Essentra, is a scientifically validated "lifestyle-enhancing" functional ingredient that improves physical and mental performance and well-being. The physiological wellness benefits and its corresponding functional food claims are related to the areas of stress reduction, mental clarity, enhanced energy, blood sugar balance, and heart health. Product applications include candies, nutrition bars, cereals, beverages, and more. NutraGenesis, www.nutragenesisnutrition.com, Booth 5041.
• Food extracts with improved sensory, physical, and nutritional characteristics make up the NutraVeggie™ line. The line offers polyphenolic ingredients obtained by a patented phytonutrient extraction method called Flash-Détente™ technology. XtraSalad™ is a standardized extract of salad greens providing 30% caffeic acid derivatives and 50% polyphenols. PotentOnion™ is a standardized extract of onions providing 30% quercetin in the highly bioavailable glycosylated form. The company also represents LycoRed Natural Products Industries, Ltd., makers of the LycoRed product line, for the food markets in the eastern half of the United States, Canada, and Mexico. P.L. Thomas & Co., www.plthomas.com, Booth 1811.
• A reduced-calorie cranberry citrus drink will feature self-affirmed as GRAS MegaNatural Gold grape seed extract and MegaNatural Red Color. A 15-oz serving has only 28 kcal and 2,200 ORAC units, the same antioxidant capacity as a typical serving of fruit. A high-ORAC cereal/fruit food bar available at the booth will contain MegaNatural Gold grape seed extract. Newly published clinicals will also be available. Other featured ingredients include MegaNatural GSKE grape pomace extract and MegaNatural Rubired grape juice extract, which are all self-affirmed as GRAS for functional beverages and most food and confection applications. Polyphenolics, www.polyphenolics.com, Booth 1405.
• Innovative natural products for the food, functional food, and dietary supplement industries include fruit and vegetable powders, including tropical fruit powders (such as acai, papaya, passionfruit, etc.); greens products (such as alfalfa, barley grass, wheat grass, and spirulina); OxyPhyte® natural antioxidants (made from GRAS ingredients such as fruits, vegetables, and teas); Chocamine™ proprietary cocoa extract; South American botanicals (such as acerola, guarana, yerba mate); natural colors; Talin® natural sweetness enhancer and flavor-masking agent; and custom formulations. RFI Ingredients, www.rfiingredients.com, Booth 5127.
--- PAGE BREAK ---
• Red and white grape concentrates—Dark Red Concentrates (8,000 Color) and Grape Skin Extract (GSE 4,000 and Purple)—are widely used in the food industry as stable, natural colorants with positive health benefits. Activin Grape Seed Extract is not only the most widely researched grape seed extract on the market but also the only grape seed extract approved by both FEMA and FDA for use in U.S. foods and beverages. San Joaquin Valley Concentrates, www.activin.com, Booth 3243.
• High-grade green tea bases and green tea antioxidants are offered under the Sunphenon® brand. Suntheanine® is a unique amino acid found in green tea that reduces stress without drowsiness. Matcha Powder is a natural green tea leaf powder high in polyphenols, vitamins, minerals, and fibers. SunActive® Fe is a super-dispersed iron having no gastrointestinal irritation, no unpleasant flavor, no change of color, and superior bioavailability. Sunfiber® is a water-soluble dietary fiber. Taiyo, www.taiyointernational.com, Booth 3845.
• Fruit-, vegetable-, bean- and grain-based ingredients are rich in a variety of antioxidants and other phytochemicals. The product line focuses on items with scientifically proven benefits and potential for high market demand. Many of the company's newest nutraceutical products are patented, proprietary, and unique. Van Drunen Farms, www.vandrunenfarms.com, Booth 4839.
• Inulin and flax lignan extracts are among the functional ingredients that are specifically tailored to the health-conscious consumer. Other offerings include omega 3 (flax oil), soy isoflavones (Soylife), D-ribose (energy), fenugreek (low glycemic index) and low-/no-trans fatty acids. The company also manufactures a complete range of vitamin and mineral enrichment blends, antioxidants, and release agents. Acatris Inc., www.acatris.com, Booth 1936.
• Add fiber to your diet with clean-tasting, cool, clear, and revitalizing True Waters. The beverages are available in six fruit flavors developed with Aura™ and Commonsense™ flavor technologies. They are available in regular and low-calorie/no-sugar-added versions. They are made with Litesse® polydextrose, which is a good source of fiber. It is prebiotic, non-glycemic, and widely recognized as a source of dietary fiber suitable for enriching numerous applications, including beverages. Danisco Sweeteners, www.danisco.com, Booth 2541.
• Enhanced natural fiber helps improve food freshness and nutrition. Citri-Fi™, an all-natural product produced from citrus pulp, can be used in a wide variety of food products, including bakery goods and ground poultry and meat products. This unique fiber's primary purpose is to serve as a moisture-management tool to enable incorporation of a significant amount of additional water, in a tightly bound form, into food products without increasing the level of free water in the product. Citri-Fi can be used to replace up to 50% of fat in food products without changing the taste, texture, or cost of the product to which it is added. Fiberstar Inc., Booth 1363.
• Insoluble dietary fiber with the benefits of soy is made from soybean hulls through a unique patented process. FI-1 Soy Fibre reduces net carbs, reduces calories, adds dietary fiber, improves yield, improves mouthfeel, is odorless and tasteless, and is GMO-free. Its neutral flavor and white color make it the right fiber for a world of applications, including baked goods, breakfast foods, pasta products, processed meats, health foods, and nutraceuticals. The Fibred Group, www.fibred.com, Booth 618.
• Celebrate health with "in" gredients, which include NutraFlora® prebiotic fiber, Aquamin™ natural calcified mineral source, CalciLife™ prebiotic mineral blend, Natureal™ oat bran concentrate, and xylitol, a naturally occurring polyol. Visitors to the booth can enjoy a fortified snack and learn more about the company's areas of expertise, which includes scientific and technical counsel, marketing and brand development, applications innovation, logistics and regulatory support, and customer service. The company, which recently aligned with Corn Products U.S., will debut a new booth that captures the company's mission and the state of the industry, focusing on ingredient trends for today's health-conscious consumers. GTC Nutrition, www.gtcnutrition.com, Booth 2525.
--- PAGE BREAK ---
• Functional fibers will be featured in whole-grain cereals, baked goods, breakfast bars, cookies, and crackers. The fibers can also be used in nutritional drinks, yogurts, breakfast smoothies, sauces, pie fillings, and many other convenience foods. Fibrex® is a natural, non-GMO, organic dietary fiber with an excellent composition of soluble and insoluble fiber and unique water-holding capacity and is gluten free. Solka-Floc® and JustFiber® functional fibers will also be featured. The company is the North American distributor of Fibrex sugar beet fiber. International Fiber Corp., www.ifcfiber.com, Booth 4427.
• Dietary fibers are an ideal ingredient for use in reduced-calorie and fiber-enriched applications. Custom dietary fibers contribute functional and nutritional benefits to a variety of foods including breads, cheese, pasta, cereals, and pet food, but without the added calories or digestible carbs. Products include Vitacel® powdered cellulose; oat, wheat, sugarcane, cottonseed, apple, and orange fibers, and Heweten® microcrystalline cellulose. J. Rettenmaier USA, www.jrsusa.com, Booth 2900.
• Larch arabinogalactan (AG) is a natural polysaccharide with a molecular weight of about 20,000 Daltons. It is found in uniquely high concentrations in larch trees. FiberAid® AG is a multifunctional prebiotic fiber that has a beneficial impact on the gastrointestinal system. A slowly fermenting prebiotic fiber, it preferentially increases beneficial microflora like lactobacilli and bifidobacteria while decreasing endogenous pathogenic bacteria. Clear beverage solutions and meal replacement bars with FiberAid will be featured at the booth. Larex Inc., www.larex.com., Booth 5204.
• All-natural fiber ingredients deliver healthier digestive "inner peace." Enlightening information about how functional fiber ingredients can lead food and beverage formulators to material enrichment by creating new and exciting products that appeal to savvy, health-conscious consumers will be shared. Results of the company's most recent national consumer research will be highlighted, as well as some exciting new products using all-natural inulin and oligofructose to promote better digestive health, add fiber to American diets, and enhance calcium absorption for optimal bone health, among many other health benefits in demand by American consumers. Consumers still want less fat, sugar, carbs, and calories, but now they expect it in concert with all-natural and free of potentially harmful ingredients or health-compromising formulation processes. Attendees are encouraged to visit for in-depth information on how the company's natural ingredients might be just the thing to enhance products for an enlightened age marked by greater consumer awareness. Orafti, www.oratft.com, Booth 4335.
• A readily dispersible, tasteless source of dietary fiber, Fibersol-2 is perfect for beverages, including sports drinks and fortified waters, processed foods, baked goods, dairy products, dietetic foods, fiber supplements, and functional foods. It also has some very impressive characteristics, including acid and heat stability, low viscosity, clear solution, prebiotic, and high solubility. Matsutani America Inc.,www.matsutaniamerica.com, Booth 909.
• Value-added oat ingredients provide a broad range of high-fiber oat bran and flour products, with soluble fiber (beta-glucan) to 22% and total dietary fiber to 44%. Nutritional attributes are focused on fiber applications for cardiovascular health, cholesterol reduction, energy balance, moderation of glycemic index, and weight management. OatWell® natural oat bran ingredients are in compliance with FDA standards for oat and fiber based health claims (21-CFR 101) and may qualify for product claim statements such as "Soluble fiber from foods such as oat bran, as part of a diet low in saturated fat and cholesterol, may reduce the risk of heart disease." Oat Ingredients LLC, www.oatingredients.com, Booth 5312.
--- PAGE BREAK ---
• A new sweet liquid fiber, Frutalose L85, is 50% as sweet as sucrose and is an excellent replacement for sugar and sugar alcohols. It has 85% fiber and all the health benefits associated with inulin/fructoligosaccharide, as well as consumer-friendly labeling. Four product concepts will be featured: two low-sugar and low-calorie healthy beverage concepts and two bar concepts that are high in fiber, have a low glycemic index, and provide sustained energy release over time. The company offers Frutafit and Frutalose inulin/fructooligosaccharide products to the North American food industry. The Web site www.inulinplaza.com is a one-stop source for inulin-related information. Sensus America, www.sensus.us, Booth Number 4509.
• Almonds help create healthier products. Application ideas will illustrate California almonds' ability to help manufacturers create healthier, indulgent products. Chief among the sampled products will be the winning entry in the 3rd annual Almond Innovations product development contest—the bite-sized almond waffle cone, Conecoxions, from the University of Wisconsin at Madison. The most recent health and nutrition research on almonds will also be available, as well as extensive consumer market research studies updated for 2005. Almond Board of California, www.almondsarein.com, Booth 2639.
• Flaxseed is an excellent source of alpha-linolenic acid, an omega-3 fatty acid, fiber, and lignans, making it a great addition to many foods. Taste roasted flaxseed or products made from ground flaxseed at the booth and pick up copies of the World Class Recipes book, the Flax Facts nutrition brochure, and a flaxseed supplier list. Hear about the health and economic benefits of using flaxseed as an ingredient in food products. AmeriFlax, www.ameriflax.com, Booth 4949.
• Whole -grain brown crisp rice is available in a variety of product densities for application in granola bars, snacks, or breakfast cereals. The company is a supplier and contract manufacturer of batch-cooked breakfast cereal, producing traditional oven-toasted crisp rice, whole-grain brown crisp rice, corn flakes, wheat flakes, multi-grain flakes, and sugar-coated variations. California Cereal Products, Inc., Booth 4705.
• Organic oat ingredients and oat fiber are new products that will be featured at the booth. The company manufactures conventional and organic milled grain ingredients, including oats, wheat, and barley. La Crosse Milling Co., www.lacrossemilling.com, Booth 542.
• Ingredients made from barley, spring wheat, durum wheat, rye, and yellow mustard are offered. All of the grains are available as whole grain or in processed forms. Minnesota Grain Inc., www.mngrain.com, Booth 5109.
• DHA extends beyond infant formula.The same DHA used in infant formula and trusted by moms is available for food and beverage applications. Martek DHA™ is an all-natural vegetable source of DHA with a ready-made market of moms who know DHA is important for brain and eye development. At the same time, there is a growing awareness among consumers that DHA is the key omega-3 fatty acid for brain, heart, and eye health throughout the entire lifecycle. Because it is derived from a vegetable source (algae), it is well-suited for a variety of food applications without compromising the flavor or smell. It has successfully been added to dairy products, such as milk-based drinks, yogurt, cheese, nutrition bars, baked products, margarines/spread, baby food, liquid eggs, and more. Martek Biosciences Corp., www.martekbio.com, Booth 5006.
--- PAGE BREAK ---
• Milled flaxseed and flaxseed bran ingredients can be customized to the needs of the food, bakery, beverage, and nutritional products industries. Flaxseed is one of nature's richest sources of omega-3s, lignan phytoestrogens, prebiotic dietary fiber, antioxidants, and other nutraceuticals. SelectGrad™ flaxseed is suitable for incorporation in a variety of applications, including bakery products, cereals/bars, crackers, batters, and breadings. BevGrad™ is a very finely milled flaxseed ingredient suitable for dairy applications, beverages, soy milks, and smoothies. FortiGrad™ and NutriGrad™ lignan/fiber complexes are suitable in areas where increased dietary fiber is desired in addition to a bran-like consistency and texture. Pizzey's Milling, www.pizzeys.com, Booth 3301.
• Whole-grain pizzas, high-fiber chocolate and yogurt drinks, and a healthy snack bar can be sampled at the booth. Oat fiber and stabilized brans and wheat germ are ideal for whole-grain and fiber-enriched foods and beverages. A new non-oat-based fiber, as well as organic fibers, will be introduced. SunOpta, www.sunopta.com, Booth 2835.
• Phytosterols marketed under the CardioAid™ brand name are among the nutritional ingredients that will be featured. Novasoy® brand soy isoflavone concentrates are ingredients for healthy/functional food and beverage applications. They are ideally suited for products aimed at women's health. Natural Source d-Alpha Vitamin E is ideal for food and beverage fortification. ADM Natural Health & Nutrition, www.admworld.com, Booth 3127.
• A new cholesterol-lowering ingredient, Diminicol is the result of a new method of adding free plant sterols or stanols to foods without any need for esterification or other chemical reaction. It can be successfully used in a wide variety of dairy, meat, food, and beverage products. Because of the microcrystalline structure, it has no gritty mouthfeel and can be used in a broad range of products. Small amounts lower cholesterol to desired levels without side effects. The ingredient has received FDA GRAS approval. Baltimore Spice, www.baltimorespice.com, Booth 3715.
• Conjugated linoleic acid, Tonalin® CLA, is clinically proven to help reduce body fat while maintaining lean body mass. It is self-affirmed as GRAS for use in yogurt, coffee creamers, meal replacements, chocolate, and beverages. Vegapure® plant sterol esters sourced from 100% vegetable oil are available as a pure sterol ester and a water-dispersible powder form. Xangold® natural lutein esters are now GRAS. Science-based ingredients such as vitamin E, carotenoids, phyto-sterols, alpha lipoic acid, medium-chain triglycerides, and botanicals are provided. Cognis Nutrition and Health, www.cognis.com, Booth 1237.
• Advanced lipid-based ingredient, CardiaBeat™, is an innovative ingredient that can simultaneously reduce cardiovascular disease risk factors, including LDL cholesterol, triglycerides, and oxidative stress. It can be easily applied to food applications such as bars, dairy, or spreads. New high-grade phosphatidylserine (PS), part of the SharpPS™ line, will also be introduced. PS is a lecithin-derived cognitive enhancer commonly used in dietary supplements. Enzymotec Ltd., www.enzymotec.com, Booth 5049.
--- PAGE BREAK ---
• Marine-based omega-3 fatty acid products include Marinol™ Omega-3 HS (High Stability) Powder and Marinol™ DHA HS (High Stability) Powder. Both include the carbohydrate mannitol, which is used to improve stability and prevent the smell of fish oil when in powder form. The powder products are GRAS and can be easily dry blended with other ingredients, making it ideal for bakery applications, such as breads and biscuits, as well as milk and beverage applications. The company offers a variety of branded products, including Clarinol™ for body weight management, Safflorin™ for enhanced immune functions, Membranol™ phosphatidylcholine-enriched lecithin for liver health and memory improvement, and Betapol™ human milk fat substitute for infant nutrition. Lipid Nutrition, a division of Loders Croklaan, www.lipidnutrition.com, Booth 1903.
• Encapsulated omega-3 fatty acids, Novomega™, are derived from menhaden and put into powder form, enabling the heart-healthy ingredient to be applied to baked goods without affecting taste or odor. Hi-maize® 5-in-1 Fiber provides five clinically proven health benefits to foods while maintaining the flavors and textures consumers desire. National Starch Food Innovation, www.foodinnovation.com, Booth 1323.
• Trans-free oils available through three types of sunflower oil will be highlighted. NuSun is a mid-oleic oil with a unique composition of oleic and linoleic acid. High-oleic sunflower oil is also very stable with oleic acid levels over 80%. Traditional linoleic sunflower oil is not stable in most frying uses but is a great salad and bottled oil. Complete sets of literature on all types of sunflower, including oil, sunflower kernels, and in-shell snacks, will be available. A new brochure compares sunflower's nutrient richness to the 2005 Dietary Guidelines for Americans. National Sunflower Association, www.sunflowernsa.com, Booth 554.
• A fish oil source of omega-3 long-chain essential fatty acids, OmegaPure™ has direct FDA GRAS approval. It is a tasteless, odorless, organic, and kosher product developed specifically for use as a direct food ingredient to add omega-3 fatty acids to a variety of products. It provides excellent performance in applications such as baked goods, beverages, candy, gum, cereals, condiments, dairy products, desserts, fish and meat products, fats and oils, pasta, snack foods, soups and sauces, and sugar and sugar substitutes. Omega Protein Inc., www.omegapure.com, Booth 2909.
• A unique balanced blend of the essential fatty acids omega-3 and omega-6, Innomega™ is available in a convenient powder application. While restricted to softgels in the past, fish oils and other essential fatty acids have not been included in many formulations due to the lack of creativity in dosage formats. A unique method for spray drying fish oil was developed to maintain stability and reduce rancidity, common problems with the oil format. The company also manufactures purified botanical products and specialty items for the natural products industry. Pure World Botanicals, www.pureworld.com, Booth 2213.
• Natural alternative to cholesterol drugs is produced by a licensed proprietary technology from Brandeis University. The technology allows an omega-3 fish oil, OmegaSource®, to be infused with specially processed phytosterols. In animal studies, this unique combination was shown to reduce cholesterol by over 50%. Additional studies are planned to evaluate the response in humans to better understand the effects on total cholesterol, HDL cholesterol, LDL cholesterol, and triglycerides. Omega-Source is a division of Source Food Technology, which develops, manufactures, and markets premium nutritionally advanced oils. Other oils designed to provide food companies with healthier options include Nextra Gold™ and Nextra™. Nextra Gold is a no-cholesterol, vegetable-based cooking oil with no trans fats that incorporates specially processed phytosterols to fight the absorption of cholesterol from fried foods. Nextra is a tallow-based cooking oil with all the cholesterol removed and no artificial trans fats. OmegaSource, www.nextraoil.com, www.sourcefoodtechnology.com, Booth 320.
--- PAGE BREAK ---
• Stabilized omega oil powders are offered under the OmegaDry brand. Cavamax CoQ10 is a highly bioavailable coenzyme Q10 powder, which disperses easily in aqueous systems. Cavamax W6 is a colorless soluble natural dietary fiber, which works well in transparent beverages. It is heat stable, even under acidic conditions, and no browning is seen in complex food systems. The company is introducing a new method for hardening fats and oils without changing the nutritional profile or increasing saturated fats. The technology uses Cavamax W6 to increase viscosity, but no chemical modifications take place and no oil fractions are added. This produces a clean zero-trans fat product with excellent texture, taste, and flavor profile. Wacker Specialties, www.wacker.com, Booth 3501.
• Rice protein is a unique protein source, due to its hypoallergenicity, high digestibility, and balanced nutritional profile. The introduction of a new soluble rice protein will make it easy for formulators to fortify any liquid food system, such as breakfast or meal-replacement drinks, powdered drink mixes, rice drinks, smoothies, or infant formulas. A&B Ingredients, www.abingredients.com, Booth 4546.
• Functional treats at the booth will include a succulent chicken and bacon sandwich with a creamy dressing, a mouth-watering muffin, a nutritious protein bar, a refreshing mint, and a revitalizing protein drink. The product samples represent just some of the application opportunities with functional milk proteins, hydrolysates, and the sweetener Gaio® tagatose. Arla Foods Ingredients, Inc., www.arlafoodsingredients.com, www.gaio-tagatose.com, Booth 2103.
• A casein hydrolysate, PeptoPro™ is created with a patented enzyme that cleaves protein chains into easily digestible di- and tripeptides that are non-allergenic and low in bitter aftertaste. It is highly water-soluble and speeds muscle recovery when consumed during or after exercise, making it an attractive ingredient for health and nutrition products such as sports recovery beverages. The Lafti® series of probiotics comprises three strains: Lactobacillus acidophilus Lafti L10, Bifidobacterium lactis Lafti B94, and Lactobacillus paracasei Lafti L26. All three strains have been selected for their good survival rate in the gastrointestinal tract and their positive contribution to human health. DSM Food Specialties, www.PeptoPro.com, www.dsm.com, Booth 5417.
• A line of lactoferrins, NatraFerrin, the NatraPep line of glycomacropeptides, fresh-curd caseinates, caseins, whey proteins, colostrum, milk calcium, and milk protein concentrates will be featured. Custom processing includes pilot- and full-scale fluid-bed agglomeration systems designed to process colors, sweeteners, calcium carbonates, starches, functional foods, stabilizers, nutraceuticals, and low-volume value-added products. Customer Services/Sales and Technical staff as well as representatives from the company's Australian partner, Murray Goulburn Nutritionals, will be available. Erie Foods International, Inc., www.eriefoods.com, Booth 823.
• A meatless, high-moisture protein product, Gardein™, is made entirely from vegetable sources. Fully cooked and individually quick frozen, it retains 100% yield and has a shelf life of 12 mo when kept frozen. The product is available in a number of flavors such as beef, chicken, and pork. It is high in protein, low in fat, low in carbohydrates, and cholesterol free and contains no trans fats. Garden Protein International, www.gardenprotein.com, Booth 5027.
--- PAGE BREAK ---
• A high-mineral whey protein, Prolibra®, achieves targeted fat loss and significant changes in overall body composition. It is suitable for a variety of applications, including nutrition bars, ready-to-drink beverages, powdered beverages, fruit beverages and smoothies, dairy beverages, and snacks. Whey protein isolates and concentrates, milk protein isolates, bioactive whey fractions, and milk minerals are also offered. Glanbia Nutritionals Inc., www.glanbianutritionals.com, Booth 4200.
• Whey protein crisps, Grande WPCrisps™, combine high levels of quality whey protein, a mild milky flavor, and a crunchy texture. The patented crisps are ideal for nutrition- and health-oriented products, such as bars, cereals, and snacks. Two new exclusive patented whey protein products will be unveiled at the show. Grande Bravo® is a line of functional whey proteins used in a wide variety of soups, sauces, dressings and more. Grande Ultra® is a line of nutritional whey proteins used in high-protein and healthy foods, bars, and beverages. Grande Custom Ingredients Group, www.grandecig.com, Booth 2349.
• Gelatin offers functionality, versatility, and health. Studies have shown gelatin to promote healthy joints and skin. Innovative applications will focus on how gelatin products have the versatility to be used in today's health-conscious marketplace. These include a high-protein gelatin gum with green tea extract and a low glycemic index. Other applications will include a high-protein milk-based chocolate drink and a water-based high-protein sports drink. A cheesecake and double chocolate mousse will demonstrate the use of cold-soluble gelatins. These products will also have added protein and a low glycemic index. They can be prepared and ready to serve in minutes using cold-soluble gelatins. PB Leiner, Booth 5017.
• Two new protein ingredients include Soy Protein Isolate (SPI) 6340, specifically for meal-replacement applications, and a Milk Protein Isolate (MPI) 5000 series designed for beverage and nutritional applications. SPI is specifically produced for maximum dispersability, improved viscosity, clean flavor with no aftertaste, and 80% less sodium than similar products. MPI is ultra-filtered and produced by a proprietary water filtration process utilizing farm-fresh skim milk protein. It provides a clean, bland flavor, excellent solubility, and low levels of fat and lactose. This makes it a unique ingredient for low-fat and low-carbohydrate applications as well as nutritional supplements. It will be European Union and kosher certified with protein content of 90% or higher. Protient Inc., www.protient.com, Booth 1061.
• A milk basic protein naturally occurring in trace amounts works directly and indirectly on bone cells to form healthy bones and increase bone density. Its function has been published in many academic journals. Patents concerning MBP have been registered in Japan, the EU, and the U.S. MBP is used widely in products such as lactic drink, yogurt, cheese, skim milk, and beverages. The company received this year's IFT Food Technology Industrial Achievement Award for the development and commercialization of MBP. Snow Brand Milk Products Co., Ltd., www.snowbrand.co.jp, Booth 4309.
--- PAGE BREAK ---
• The great taste of pork with the nutritional advantages of soy are offered by Nutrisoy Next Pork Flavor meat analogs. This new textured protein product closely simulates cooked whole-muscle meat, right down to the taste and texture. The high-moisture product locks in flavor for any application. Applications range from soups, entrees, pulled pork, burritos, tamales, Asian meals, and meal kits. A 3-oz serving contains 130 kcal, 3 g of fat, 0.5 g of saturated fat, 0 trans fat, 0 cholestrol, and 23 g of protein. This product is kosher pareve and halal and produced in a totally meat-free plant. A complete line of meat analogs in dry mixes for taco, chili, burger, and chicken along with a line of frozen items, meatballs, burgers, chicken nuggets and patties, sausage links and patties, pizza toppings, and crumbles are offered. Organic Whole Bean Powder can be used in multiple soy-dairy applications, including soy milk, cream cheese, yogurts, frozen deserts, soups, sauces, and nutritional beverages. ADM Soy Foods, www.admworld.com, Booth 3127.
• Utilizing consumer insight and regulatory and scientific expertise, the company is developing and marketing products that help customers capitalize on the growing demand for healthier consumer packaged goods. Informed consumers are increasingly seeking innovative foods, beverages, and dietary supplements to address their personal health concerns. The company is providing solutions to some of today's most pressing health concerns by developing technically supported, innovative products, based on consumer insight. Key areas of focus include heart health, women's health, joint health, and energy. Products include AdvantaSoy™ soy isoflavones, Prolisse™ soy protein isolate, Ascend™ trehalose, CoroWise™ phytosterols, Oliggo-Fiber™ natural soluble fibers, and OptaFlex™ chondroitin. Cargill Health & Food Technologies, www.cargillhft.com, Booth 2133.
• New solvent-free technology yields a certified-organic isolated soy protein, Soy-N-Ergy ® ISP 90. The ingredient is produced without hexane or other chemical solvents, differentiating it from all other isolated soy protein products on the market originating from solvent-extracted soymeal. Soy-N-Ergy ISP 90 is 90% protein and is said to give all the same functionality benefits and characteristics as standard isolates. American Health & Nutrition, www.soy-n-ergy.com, www.organicharvest.com, Booth 5033.
• Liquid and powder soy proteins, soy flours, and soy fibers make up the Benesoy product line. Benesoy 2100 is a high-protein/low-fat soy protein available in liquid and powder form for use in beverages and other applications. Benesoy 4000 is a complete powder system for producing a retail soymilk using dairy milk processing equipment. The company specializes in all-natural and organic processing of soy ingredients. Devansoy, www.devansoy.com, Booth 2469.
• New soy-based ingredient technologies will be unveiled at the booth. For nutrition bars, ready-to-eat cereals and snack mixes, a number of new extruded high-protein ingredients build on the nutritional, flavor, and textural profiles previously available. Initiatives in nutritional beverages will showcase the complementary and synergistic nutritional, flavor, and economic advantages of combining soy proteins with milk proteins in these applications. In addition, look for a number of novel, new concepts and applications in hand-held snacks, baking, coatings, meat and poultry products, and more. And find out about the latest advances and nutrition research initiatives demonstrating the health benefits of soy protein in areas such as glycemic response, weight management, performance nutrition, cancer prevention, and cognition. The Solae Co., www.thesolaecompany.com, Booth 3727.
• Functional soy protein line is expanded with Solcon S-220, S-117, S-118, S-120, and S-300 functional concentrates. Solcon S can be used in a wide variety of meat, poultry, fish, and vegetarian analog applications. Solpro 900 isolated soy proteins can be used in a variety of meat and food applications. In 2004, the company established a joint venture called NutriCognia, which develops, produces, and markets an innovative proprietary testing platform for rapid glycoanalysis of food and beverage applications. Solbar Plant Extracts Ltd., www.solbar.com, Booth 3447.
--- PAGE BREAK ---
• Soy concentrate is offered through a partnership between SoyLink and Berner Foods. SoyLink selects specific varieties of soybeans for color, taste, and protein content. A patent-pending technology removes any undesirable soy flavor and grinds the beans to a very fine 1,000-mesh powder. This whole-bean full-fiber powder (either organic or non-GMO) is then sent to Berner Foods to be homogenized to a very small micron size. The finished concentrate is an excellent-tasting product with a very smooth mouthfeel. Soylink/Berner Foods, www.bernerfoods.com, Booth 5140.
• Healthy chocolates and snacks feature maltitol. The development of functional sugar substitutes, including polyols, has largely contributed to the expansion of sugar-free chewing gum and sweets. In the case of the successful coated-pellet gum segment, which is replacing that of sticks to a large extent, Maltisorb® crystalline maltitol offers excellent performance. This polyol provides long-lasting crunchiness, sweetness, significant resistance to water absorption, and high stability, whatever the packaging and climate. In addition, it is approximately 50% less caloric than sucrose (2.1 kcal/g in the U.S.). The ingredient is safe for teeth and plays a key role in suppressing the cariogenic issues that dentists often link with traditional sugar-based confectionery. Tasty sugar-free chocolate will also feature Maltisorb. The anhydrous form, stability, high melting point, and low hygroscopicity make it ideal for use in great-tasting sugar-free chocolate. It has a sweetening power very close to that of sucrose, eliminating the need to add intense sweeteners. In addition, maltitol offers the desired bulk functionalities traditionally brought by sucrose, allowing the use of normal fat levels. As a low-glycemic ingredient, it is particularly attractive in chocolate. The straightforward sucrose replacement on a weight-for-weight basis allows the use of traditional chocolate manufacturing processes. Roquette America Inc., www.roquette.fr, Booth 1355.
• Learn more about the soybean industry's current efforts in developing soy-based trans fat solutions and obtain information about the Qualisoy Board. Speak with technical experts about formulating food products with soy, including soy protein, flour, and oil. Pick up some informational materials, such as the new 2005–06 Consumer Attitudes about Nutrition brochure, and learn more about how soy can work for you. Stop by the booth from 3:00 to 5:00 p.m. to sample kettle chips that have been fried in low-linolenic soybean oil and contain zero trans fat. United Soybean Board, www.talksoy.com, Booth 2155.
• A patent-pending nutritional technology that uses real fruit as a delivery system for nutrients and actives, FruitCare™ has applications in functional food, snack, dietary supplement, and OTC markets. Products utilizing FruitCare technology will be available for sampling at the NASA Food Technology Commercial Space Center booth. Pharmachem Laboratories, Inc., www.fruitcare.com, Booth 612.
• New technologies and methodologies related to nutrition research include a full range of services related to weight management and obesity. For example, it is now possible to reliably analyze carbohydrate and protein digestion, which gives an indication of the impact of a product on blood glucose levels using a new generation of the TNO dynamic gastro-Intestinal Model (TIM system): Tiny-TIM. By simulating human biochemical and physical conditions of the stomach and small intestine in a dynamic way and using a dialyzing system for the absorption of digestive products, the Tiny-TIM system delivers data that are very similar to in-vivo results. A new research method is able to measure the CCK-8 hormone both accurately and fast. This hormone, which plays a role in both the small intestine and brain, is known to be responsible for the feeling of satiety and satiation. The new method enables food and diet-food manufacturers to measure which nutrients have an impact on the production and effects of the CCK-8 hormone. For measuring effect of foods and ingredients on insulin sensitivity, the hyperinsulinemic euglyceamic clamp technique has been developed and optimized. One of the company's most promising models is the APOE-3 Leiden model. This model has a VLDL and HDL profile similar to that of humans and mimics human lipid metabolism very well, including the development of atherosclerosis. TNO Nutrition and Food Research, www.tno.nl/food, Booth 4941.
--- PAGE BREAK ---
• Chocolate products in the New Frontiers™ Sugar Free line continues to help customers drive consumer demand. With a wide array of sugar-free products, the company can help design unique products that taste great. Nutrition bars have a coating that not only gives great chocolate flavor but also carries enhancements that help meet claims for fiber and calcium. New products that will be featured at the booth include Sugar Free Chocolate Coatings with Fiber, No Sugar Added Ice Cream Coatings, Nutritional Bar Coatings with Calcium, and Reduced Sugar Chocolate products. Wilbur Chocolate, Booth 2133.
• New carbohydrate provides long-lasting energy. Known under the generic name isomaltulose, PalatinoseTM is a di-saccharide derived from sucrose and is a natural constituent of honey and sugar cane. It has a very natural, mild, and sweet taste. Like sucrose, it is fully digested and therefore provides the same caloric value. Unlike sucrose, it is tooth-friendly and digested much slower, leading not only to a low glycemic response but also to a prolonged glucose supply. Thus, it is a slowly released carbohydrate that provides a "better energy" in food and drinks. Sports drinks that aim at extending and completing their energy supply from "fast and instantaneously available" to "slowly release" carbohydrates can benefit from this new ingredient. For convenient and on-the-go-breakfast, new cereal and dairy drinks can be developed, as well as instant tea and coffee specialties looking for a wellness positioning. Technical trials have shown that Palatinose can be used in cereals and nutritional bars. The ingredient is self-affirmed GRAS in the U.S. Palatinit of America, www.isomaltusa.com, Booth 4711.
• Two new sweetening products are BeFlora Plus™ and CitriSweet™. BeFlora Plus 20x exhibits the same great taste and formulating properties as the original product but has 20 times the sweetness of sucrose. CitriSweet is a blend of prebiotic oligofructose, fructose, and a revolutionary proprietary sweetening system that utilizes natural flavors and citrus extracts. It is 10 times sweeter than sucrose and is excellent at masking off-notes from soy, whey protein, vitamins, and minerals. It also can be used solely for its sweetness or to round out flavors. Roxlor LLC, www.roxlor.com, Booth 1208.
• Vitamins (A, B, C, D, E, and K), carotenoids (beta-carotene and lycopene), polyunsaturated fatty acids (omega-3s), lysine, and excipients are among the portfolio of ingredients offered. Technical support and industry-specific formulation expertise back this range of nutritional and functional ingredients. BASF, www.basf.com/usa, Booth 1933.
• Microencapsulation delivers wellness and fortification. Bad-tasting nutrients slowing your product's sales? Interested in fortifying your products with choline and stable vitamin C? Having difficulty baking healthy multi-grain and high-fiber bread? The solution is possible through microencapsulation. New products include Vitashure® Taste Masked Caffeine and Vitashure High Temperature Stable Vitamin C. Balchem Encapsulates, www.balchem.com, Booth 2603.
• Microencapsulated vitamins and minerals and alginate beadlets are available for the nutritional supplement and functional food markets. An innovative minerals line is designed specially for the children's supplement market. Its unique characteristics enable consumers to enjoy the smooth mouthfeel of chewable products and to increase the daily intake of essential minerals. BetaCoteTM 20VB, 100% vegetarian beta-carotene beadlets, will also be highlighted. The company has developed a patented technology that ensures high stability without leakage of beta-carotene. Biodar, www.biodar.com, Booth 5126.
• Aqueous vitamins D-2 and D-3 for high-calcium beverages and solid products are offered. Vitamin D in aqueous form has many advantages such as freedom from rancidity that can come from vitamin D in oil. Polyphenolics from citrus fruits and berries offer valuable flavor and health-giving qualities. Zein and zein derivatives such as VPP provide unique delivery systems, protect key ingredients such as vitamins from antagonistic components, and coat, bind, and granulate food ingredients. Freeman Industries LLC, Booth 5030.
--- PAGE BREAK ---
• An advanced minerals line combines minerals with other nutrients to achieve a synergistic effect. Its advantage lies in enhancing the minerals' absorption in the body. The line includes Gadolin Calcium-Ca/natural fiber; Gadolin Magnesium-Mg/natural fiber; Gadophit-Ca/phosphorus; and TCC-Vitamin D3–Calcium Citrate/Vitamin D3. Gadot Biochemical Industries, Ltd., www.gadotbio.com, Booth 3647.
• Powdered calcium carbonate, HuberCal®, for food fortification is used in cereal, pancake mixes, fortified granola bars, beverages, and oatmeal products. Long-time collaboration with the world's largest food companies are a hallmark of this company, which excels at developing strong technical and support relationships. Huber Engineered Materials, part of J.M. Huber Corp., www.hubermaterials.com., Booth 3926.
• Natural antioxidant lutein has important eye health benefits, such as reducing the risk of age-related macular degeneration and cataracts. Newer science also has suggested that lutein may promote healthy skin. FloraGLO Lutein is sourced from marigold flowers and purified from marigold oleoresin. Products containing it have the same lutein naturally found in eggs, spinach, kale, and other green leafy vegetables. Kemin Health, www.FloraGLOlutein.com, www.luteininfo.com, Booth 4827.
• Natural tomato lycopene products, LycoMato® and LycoPen®, are self-affirmed as GRAS. LycoMato is the only "all-natural" tomato complex rich in lycopene, phytoene, phytofluene, tocopherols, phytosterols, and beta-carotene. These antioxidant phytonutrients, acting in synergy with lycopene, transform an ordinary food into a functional food with numerous health benefits, including the support of cardiovascular, prostate health, and prevention of DNA damage. LycoMato is extracted from non-GMO, specially selected, lycopene-rich tomatoes, containing four times the lycopene content of ordinary supermarket varieties. Besides adding health benefits to foods and beverages, It can also be used as a natural red colorant in a variety of foods, such as meat analogs, pasta, cereals, nutrition bars, and smoothies. The Food and Drug Administration is scheduled to announce on June 13, 2005, its decision on LycoRed's qualified health claim petition regarding prostate cancer. LycoRed Natural Products Industries, Ltd., www.lycored.com, Booth 5126.
• Chromium picolinate, Chromax, has been the focus of more than 20 clinical studies investigating its functional efficacy in carbohydrate/glucose metabolism and maintaining healthy cholesterol levels. The National Institutes of Health has funded four clinical studies using Chromax involving insulin resistance. It is affirmed as GRAS and secured this status at clinically effective doses. It doesn't impart off-flavors or odors and is highly stable under typical food and beverage processing conditions. Nutrition 21 Inc., www.chromax.com, Booth 1255.
• Natural enrichment with Puracal, Puramex, and Gluconal (mineral lacates and gluconates) is ideal for adding value-added ingredients to food and beverage products. Calcium, magnesium, zinc, iron, and potassium are suitable for fortifying dairy products, enhanced waters, juice, and powdered beverages, to name a few applications. Purac America Inc., www.purac.com, Booth 3917.
• USP calcium carbonate products, precipitated and ground, are offered. The company will introduce ViCALity GF USP GCC, an economical choice for fortifying baked goods and nutrition bars. It will also highlight the benefits of ViCALity Albafil PCC, an excellent calcium source for fortifying beverages. It is high in elemental calcium and economical in comparison to lower elemental calcium salts that are higher in price. Specialty Minerals Inc., www.mineralstech.com, Booth 748.
• Nutrient premix uses are illustrated by a concept line called Synergy™ Total Body Health. Synergy product concepts are designed to address essential nutrient and wellness concerns through smart fortification solutions utilizing a combination of innovative SuperCoat® microencapsulated nutrients and expertly formulated SuperBlend® custom nutrient premixes. Wright Group, www.thewrightgroup.net., Booth 4717.
--- PAGE BREAK ---
New product samplings include bars and beverage
Health and convenience are the focus of the following products that will be available for sampling.
• Controlled/sustained-release nutrition bar. Microencapsulations provide sustained release of nutrients in dietary supplements. This same technology should be applied to nutrition bars, which are a significant source of nutrition. This technology may also be applied to other fortified foods such as breakfast cereal. This system has been designed to release nutrients gradually over a period of hours. A constant slow release of nutrients enables the body to more easily regulate metabolic pathways. This means that the nutrients are more efficiently absorbed in the gastrointestinal tract, ensuring optimum utilization by the body.
• Whole-grain muffin bar. This is a muffin textured nutrition "bar." It looks like a muffin top and has an extended shelf life. It is formulated with a premix providing all the nutrients required for a balanced breakfast, plus a healthy serving of fiber and whole grains. Muesli Blend provides a great tasting whole-grain blend. The muffin bars are topped with Coated Oats.
• Dried fruit and muesli bar. This bar makes it easier for busy consumers to get more fruits into their diets, as recommended by the new Food Guide Pyramid. Vitamin and mineral fortification makes this delicious bar a healthy meal replacement or supplement.
• Spicy flavored vegetable juice, Veggie-Pro, with added vitamins, minerals, and protein. Watson Nutritional Ingredients Division, Booth 3017.
---
Dairy ingredients to be showcased
Learn how dairy can solve your formulation challenges and answer consumer demands for great flavor, increased protein, reduced trans fat, around-the-clock convenience and more. Great-tasting, nutritious, versatile and functional dairy ingredients that offer superior food and beverage solutions will be showcased at the Dairy Management, Inc., booth. Applications experts will be available to show the latest food and beverage formulations using dairy ingredients to spark your own product development. You'll also learn about a comprehensive dairy technical support system, offering marketing and nutrition information along with formulation and production assistance.
DMI will also sponsor two symposia during the Technical Program. "UF Milk and UF Milk Ingredients in Food Products" on Sunday afternoon will discuss how Using UF milk in products is an excellent way to meet consumer demands for higher-protein offerings. Learn about UF milk ingredients and applications and relevant regulatory topics and marketing trends. "Whey Proteins in Foods: Past, Present and Future" on Monday morning will discuss the latest developments in the capabilities and varieties of whey proteins and how they improve product functionality and nutrition. Dairy Management Inc., www.doitwithdairy.com, Booth 4209.
--- PAGE BREAK ---
Healthy alternatives focus on children's nutrition
With childhood health conditions like obesity and diabetes on the rise, consumers and manufacturers alike are looking for more nutritious choices for kids. A number of healthy alternatives from which children can choose will be featured at Fortitech's booth:
•
Vitamin C and calcium-fortified apples, conveniently sliced and individually-wrapped, perfect for lunches or on-the-go snacking.
• A healthy dairy beverage chock full of calcium and vitamins A, B-12, B-6, D-3, and E, available in chocolate, strawberry, and vanilla flavors.
• Freeze pops fortified with vitamins A, E, and C.
• A fortified donut containing calcium, folic acid, and vitamins A, B-12, and E.
Custom nutrient premixes for the food, beverage and pharmaceutical industries integrate functional ingredients from a comprehensive selection of vitamins, minerals, amino acids, nucleotides, and nutraceuticals, enabling manufacturers to develop better products that target specific demographics or health conditions and that assure specific label profiles. Fortitech, www.fortitech.com, Booth 2221.
by LINDA MILO OHR
Contributing Editor, Denver, Colo.
[email protected]