Food safety and quality will be a dominant theme at the Annual Meeting + Food Expo®, thanks to a full-day International Food Safety & Quality Conference, several technical sessions ranging from sensory analysis to food defense, and a special pavilion of more than 40 food safety–related exhibits.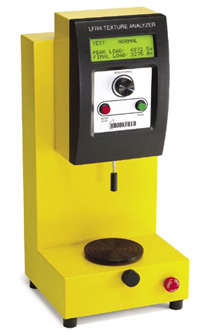 Global Challenges to Food Safety
Taking place on the last day of the IFT Annual Meeting, Wednesday, July 20, IFT's 3rd International Conference on Food Safety & Quality will focus on "Challenges to International Trade." It will feature three tracks on infectious animal diseases, food defense/food security, and international regulations, policies, and standardization issues.
The first track will discuss "Major Animal Disease Implications for International Trade." It will address how several infectious animal diseases, such as avian influenza (bird flu) and BSE (mad cow disease), are having an impact on the economies of several nations and raising concerns about the safety of the global food supply. James Denton and Ann Marie McNamara will act as moderators. Topics and speakers will include:
• "Avian Influenza Food Safety Issues and Mitigation Strategies," David Swayne, Laboratory Director and Research Leader, U.S. Dept. of Agriculture's Southeast Poultry Research Laboratory.
• "Experiences in International Trade Negotiations," Paul Clayton, Vice President of Export Services, U.S. Meat Export Federation.
• "Science and Epidemiology of BSE in North America," Guy Loneragan, Assistant Professor of Beef Cattle Health and Management, West Texas A&M University.
• "Impact of BSE on Legislative, Regulatory and Consumer Marketing Environments: Domestic and International Dimensions, Past, Present and Future," Gary Weber, Executive Director–Regulatory Affairs, National Cattlemen's Beef Association.
The second track will address "Food Defense/Food Security." Since 9/11, the threat of terrorism against the United States has increased exponentially. The nation's food supply is at risk for a potential attack, which could involve biological, chemical, radiological, or physical agents. Peggy Hseih and Jill Hollingsworth will act as moderators. Topics and speakers include:
• "Responding to Emergency Situations," Marion Aller, DVM, DABT, Director of Food Safety Div., Florida Dept. of Agriculture & Consumer Services.
• "The Use of Computer Modeling Approaches to Improve Decision Making," Richard Linton, Food Science Professor and Director of the Center for Food Safety Engineering, Purdue University.
• "A Framework Addressing Microbiological and Chemical Food Safety Concerns: Emphasizing Intentional Contamination with Potentially Large Adverse Consequences," Cory Bryant and Jennifer McEntire, Institute of Food Technologists.
• "IFT Food Summit Summary: Food Defense Pertaining to Potential Intentional Contamination" (speaker to be announced).
--- PAGE BREAK ---
The third track will discuss "International and Domestic Regulations, Policies, and Standardization Issues." Food safety risks vary greatly among nations as a result of differences in technological prowess, food production practices, culture, and geography or climate. This issue will become more acute as global food trade increases in response to expanding per-capita income, improved transportation, and population growth. Richard Linton and Carl Anderson will moderate the session. Topics and speakers include:
• "Latin America Perspectives on Food Regulations," Rebeca López-García, Principal, Logre International Food Science Consulting.
• "Improving Food Safety and Security Throughout the Western Hemisphere" Linda Swacina, Executive Director, Food Safety Institute of the Americas.
• "How China is Meeting International and Domestic Standardization Issues," Ping-fan Rao, Professor and Director, Fuzhou University, China.
• "Changes in European Flavoring—Safety Evaluations with European Union and the Impact on Europe and the U.S.," Charles Manley, Vice President of Science & Technology, Takasago International Corp.
• "Understanding International Supplier Certification and the Safe Quality Food Program," Jill Hollingsworth, Vice President of Food Safety Programs, Food Marketing Institute.
A special luncheon speaker—Robert Tauxe, Chief of the Foodborne and Diarrheal Diseases Branch, National Center for Infectious Diseases, Centers for Disease Control and Prevention—will discuss "Innovations in Public Health: Surveillance and Outbreaks," specifically FoodNet and PulseNet.
CDC maintains expertise and leadership in foodborne disease surveillance and investigation. FoodNet is the principal foodborne disease component of CDC's Emerging Infections Program (EIP). A collaborative project of CDC with 10 EIP state health department sites, the U.S. Dept. of Agriculture, and the Food and Drug Administration, FoodNet produces national estimates of the burden and sources of specific foodborne diseases.
Complementing FoodNet is the early warning system for outbreaks, PulseNet, a national network of public health laboratories performing pulsed-field gel electrophoresis (PFGE). Through PulseNet, fingerprints of pathogens isolated from humans and suspected foods are registered in an electronic database and are monitored and evaluated for relatedness to fingerprints of other strains. It enables recognition of outbreaks within hours and rapid implementation of outbreak control measures. Using PFGE technology, PulseNet makes it possible to trace an infection back to a manufacturer's door.
--- PAGE BREAK ---
Technical Sessions
Dozens of technical sessions will address food safety and quality assessment. The New Products & Technologies session 56 on Tuesday morning will explore "Innovations in Analytical and Microbiological Testing." Conventional methods for detecting food pathogens, such as Salmonella, Escherichia coli O157:H7, and Listeria monocytogenes, can take up to 5 days for results. A novel pathogen detection technology that combines immunomagnetic separation (IMS) with polymerase chain reaction (PCR) enriches, purifies, and enables detection of each pathogen directly from the food matrix, with specific and sensitive detection of each pathogen up to 1 cfu/g within a 24-hr timeframe. The paper will address the use of the combined IMS-PCR system in routine quality control settings as well as for R&D and comparison with other back end-detection systems, including EIA and conventional plating methods. Paper 56-9.
There is increasing evidence that foodborne microbes communicate with each other by transmitting signals that are received and responded to by other members of the population. This topic will be discussed on Monday afternoon in session 42, "Control of Quorom Sensing Signals and Antimicrobial Effects on Foods." Bacteria communicate via the production of small signaling molecules (autoinducers), which, when present at sufficient concentrations, trigger a variety of cellular responses. These responses include adaptation to availability of nutrients, for example, through the synthesis of extracellular enzymes to scavenge nutrients or through the formation of biofilms. Disruption of these signaling pathways may offer an approach to prevent biofilm formation in food processing plants and to improve the shelf life of foods. Paper 42-4.
The eight major food allergens must be declared on food labels by commonly recognized English names as of January 1, 2006. This topic will be explored on Sunday afternoon in session 8, "Implications of the Food Allergen Labeling and Consumer Protection Act (FALCPA) of 2004." The FALCPA labeling requirements will apply to many food ingredients that historically have been treated as processing aids and have not been declared on labels. Examples of such ingredients include soy lecithin, fish gelatin, wheat starch, and many others. This presentation will explore the impact of FALCPA on the labeling of these ingredients and provide practical guidance on how companies can comply with the requirements of FALCPA. Paper 8-1.
On Monday afternoon, session 47 will examine "Sensory Analysis of Texture in Dairy Products." Gross product textures or the "macro" structures of dairy-based products are well documented and understood. The application of new technologies, novel ingredients, flexible formulations, and/or normal raw ingredient variability has become a prime determinant in the perceived "texture" and has thus forced a more concerted exploration into the "microstructure" of these systems. Time-intensity evaluation is a useful tool for elucidating the sensory-based microstructure of dairy-based products. This paper will explore the use of this sensory tool in identifying the critical (temporal) textural dimensions of several cheese-based products and the relationship of these parameters to consumer liking, attribute diagnostics, and preference. Paper 47-2.
Among the papers in session 54I, "Toxicology & Safety Evaluation: General," on Monday afternoon are several that discuss acrylamide in food products. European researchers recently found that fried foods contain a significant amount of acrylamide. However, there are no studies of the frying oil quality and frying time on the acrylamide content of frying foods. Recent research sought to determine the influence of frying oil quality and frying time on the acrylamide content of various frying foods. Three different qualities of oil (fresh oil, moderately used oil, and heavily used oil) and three frying times (2, 4, and 6 min) were used to prepare two types of French fries. The acrylamide content of the French fries was determined by an LC-MS method. The research suggests that the oil quality and frying time has significant interactive effect on the acrylamide content of the fried foods. Paper 54I-14.
Detection of contaminating agents intentionally introduced into the U.S. food supply chain is absolutely essential for successfully defending the safety of the food system. Detection must be available and coupled with effective protection, response, and recovery in the event of a terrorist attack. Session 26 on Monday morning, "Food Defense and Protection: Detection of Poisonous Agents," gathers the leading experts in the field to address the challenges associated with defending the safety of the food supply.
--- PAGE BREAK ---
Exhibits
On the show floor at Food Expo, a special area will house the International Food Safety & Quality Pavilion. This exhibition area will host more than 40 companies offering a range of products and services from analytical instruments, independent testing, and environmental sampling to online analyzers, sanitation audits, and test kits for allergens, GMOs, and toxins.
Here's a sampling of what some exhibitors—at the pavilion and elsewhere throughout Food Expo—will be highlighting at their booths:
• Sine-Wave Vibro Viscometer, the SV-10, is designed for measuring products such as liquids, sauces, and dressings. It is said to outperform other viscometers in precision and repeatability when considering difficult measurements such as low viscosity and samples with small particles or foam. Two thin sensor plates are driven with an electromagnetic force at the same frequency in a reverse phase, like a tuning fork. An electromagnetic drive controls the vibration of the sensor plates at constant amplitude. The resulting electric current is detected as the magnitude of viscidity produced between the sensor plates and the sample fluid. Since the tuning fork keeps vibrating indefinitely (longer than any other vibrating mechanism at a resonant frequency), it works as a highly sensitive detector of external disturbances. Specially designed software allows users to plot viscosity as a function of time and temperature. The viscometer's fast response time, real-time plots, ease of use, and quick and easy cleanup make this technology ideal for food research and development. A&D Weighing, Inc., www.andweighing.com, Booth 902.
• Food testing laboratory specializes in microbiological and chemical analyses, problem solving, research projects, product development and performance, and HACCP auditing and consulting. The ISO 17025–accredited laboratory provides pathogen testing, species identification, central nervous system testing, DNA trace-back and environmental monitoring, process authority reports, allergen and mycotoxin testing, nutrition labeling and analysis, pesticide and antibiotic residues, shelf-life studies, sensory evaluations, and numerous other routine-type tests. The company's updated capabilities catalog will be available in digital format on CD at the booth. ABC Research Corp., www.abcr.com, Booth 5209.
• Microbiological analyses range from routine microbiological examinations to special testing protocols for mycology, indoor air quality challenge testing, preservative effectiveness, shelf life studies, virology, and parasitology. Experienced with every type of food matrix imaginable, the company has Consumer Products and Food Safety Laboratories in Cherry Hill, N.J., Phoenix, Ariz., and Los Angeles (Santa Ana), Calif. A new Consumer Products and Food Safety Analytical Services Guide will be available at the booth. Aerotech P&K, www.aerotechpk.com, Booth 611.
• Corrective Action Reporting is being offered by a company that provides auditing, consulting, and training services designed to improve food safety programs. Rather than a traditional audit, which shows a numerical score along with multiple pages of data, a corrective action report acts as a cover sheet which lists the corrective actions needed, the timeframe in which to complete them, and the person responsible. Information is then loaded onto a secure Web site that can be easily viewed at a corporate level. When corrective actions are taken in the facility, a plant manager can note that the task has been completed, the date of completion, and the responsible party on the Web site. This tracking feature allows companies to track the performance of individual facilities as they improve their operations. ASI Food Safety Consultants, [email protected], Booth 515.
--- PAGE BREAK ---
• Texture analyzer, Model LFRA, combines simplicity of operation with increased load, capacity up to 4,500 g, expanded test capability, and texture profile analysis using Excel-based software. The enhanced analyzer provides increased test method choices, better resolution, and improved accuracy. An automated Bloom gel test function facilitates rapid analysis for verification of established gelatin specifications. Typical food applications include texture measurement of butter and cheese products, sauces, doughs and baked goods, vegetables, meat products, candies, yogurts, and puddings. A wide variety of standard probes, fittings, and accessories for specific applications are available, as well as customization for new applications. Also being exhibited is the company's inline Model AST100 process viscometer, now available in a food-grade version; applications include breading and coating in the processing environment. Brookfield Engineering Laboratories, www.brookfieldengineering.com, Booth 1803.
• Risk and safety assessments, GRAS determination/notification, qualified health claim and structure/function claim substantiation, clinical trials, due diligence investigations, and safety assessments are among services offered by the Burdock Group. The organization will be offering complimentary consulting sessions in its expanded booth. In addition, George Burdock will co-chair the session on "Qualified Health Claims and New Regulations: A Critical Juncture" on Sunday afternoon, July 17. Representatives of the regulatory, legal, and medical communities will offer insight on the current state of the qualified health claim process, clinical study design, and the use of meta-analysis to evaluate studies. Burdock Group, www.burdockgroup.com, Booth 3901.
• Microbial testing systems rapidly detect contamination in products and raw materials. The Soleris™ system (formerly BioSys) and the Envisio™ system provide rapid microbiology testing solutions for food, dairy, meat and nutraceutical processors, and additional industrial markets. They test for such pathogens as Escherichia coli O157 and such routine organisms such as coliform bacteria, enterobacteriaceae, Staphylococcus, Listeria, yeast and mold, and lactic acid bacteria. The Soleris system (shown in photo below) features an innovative combination of photodetection, ready-to-use assays, and advanced software to accurately measure microbial growth by monitoring pH and other biochemical reactions that generate a color change as microorganisms in the vial broth grow and metabolize. The Envisio system provides rapid, accurate test results for E. coli O157 contamination. It uses antibodies to attach superparamagnetic particles to assay targets. A membrane-based test strip then captures target organisms in a detection zone where sensitive induction coils detect small changes in a magnetic field. The system can detect contaminants in an enriched sample at concentrations much lower than other available methods, resulting in shorter enrichment times and enhanced sensitivity, reducing the time from test sample to test result. Centrus International, Inc., www.CentrusInternational.com., Booth 4301.
• Software for sensory science and consumer research features FCM™ methodology for optimal panelist training. The company provides descriptive analysis, sensory research, and sensory panels—a system to provide seamless management of information throughout the sensory testing cycle—featuring sensory data collection software and contract testing for sensory, consumer, and market research using the software. Compusense Inc., www.compusense.com, Booth 3311.
• Food protein ELISA kits, manufactured by Morinaga Institute of Biological Science Inc., can effectively solubilize and extract proteins from cooked and processed food, as well as sensitively detect the target food protein. With the enforcement of the Food Allergen and Consumer Protection Act coming up, the kits can increase the reliability to monitor food allergens in cooked and processed food. Kits are available for egg, milk, peanuts, and wheat. Crystal Chem Inc., www.crystalchem.com, Booth 709.
--- PAGE BREAK ---
• Water activity instruments in the AquaLab Series 3 and Series 3TE are said to integrate the highest accuracy (±0.003 aw), unmatched precision, ease of use, and reliability into the world's fastest water activity meter (5 min or less). The research-quality instrument is rugged enough for use on the production floor. Internal temperature control is available to meet all measurement requirements. Measuring water activity with AquaLab aids in food safety programs by predicting microbial growth, stability, and shelf life of products. Also available is the Pawkit portable water activity meter and the AquaLab Lite benchtop meter that is accurate to ±0.15 with a 5-min time from sampling to measurement. Decagon Devices, Inc., www.decagon.com, Booth 2317 & 605.
• Chlorine dioxide release agent, Aseptrol, has been granted registration by the Environmental Protection Agency to sanitize hard, nonporous food-contact surfaces and utensils in food processing plants, breweries, bottling plants, restaurants, and other food-handling establishments. It releases chlorine dioxide at precise rates and in controlled concentrations when it comes into contact with water or moisture in the air, enabling cost-effective and portable chlorine dioxide delivery. Available in powders, tablets, or sachets, the patented release agent is the same technology featured in hydration systems used by the U.S. military in Iraq and used to purify drinking water for the Boy Scouts of America. The release agent is at the heart of Quip Laboratories' MB-10 tablets, which are specially designed to disinfect hard surfaces and decontaminate instruments prior to sterilization. The tablets are simply mixed with water in accordance with easy-to-follow instructions to create a powerful antimicrobial solution that can be wiped or sprayed onto contaminated surfaces. Engelhard Corp., www.engelhard.com, Booth 4849.
• Pesticide residue analysis offers increased confidence that imported products will not fail to pass import inspection. Failure to pass can cause supply disruptions, increased costs, and loss of brand reputation. The Food and Drug Administration has increased its surveillance of imported foods and has added dozens of new pesticides to the list that it analyzes for. This contract laboratory obtains split samples of the standards purchased by FDA and employs the same extraction methods, identical cleanup procedures, and analysis on duplicate instrumentation. This duplicates FDA's own standards, procedures, and reporting limits. Everything from extraction through cleanup procedures to even the instrumentation has been painstakingly recreated to provide the highest levels of pesticide residue security in imported products. Environmental Micro Analysis, Inc., www.emalab.com, Booth 1462.
• The presence of Sudan dyes can be detected by LC-MS/MS methods that meet ISO17025 standards. This group of color additives consists of a number of red colors, e.g., Sudan I–IV, Sudan Orange G, and Sudan Red B, which are basically synthetically produced red azo-dyes. Their degradation products are considered to be carcinogens and teratogens and are therefore not allowed for use as food additives in the U.S. and the European Union. However, in some countries, these dyes are still occasionally used to intensify the color of bell pepper and chili powders. A flyer describing the detection methods and the laboratory's international analytical testing capabilities will be available at the booth. Eurofins Scientific, www.eurofinsus.com, Booth 1144.
--- PAGE BREAK ---
• Food texture measurement system, the TMS-Pro, designed as an affordable alternative to high-priced alternative test systems, has a capacity of 1,000 Newtons (225 lb) in compression or tension. The system comes complete with the Texture Lab Pro software package and an FX-1000 Newton intelligent load cell. It accepts the full line of FTC test cells, including the industry standard CS-1 Kramer Shear Cell. Food Technology Corp., www.foodtechcorp.com, Booth 411.
• Microbial air sampler features portability, accuracy, and ease-of-use. The unit (shown in photo) spins the Petri dish while drawing in air from the environment. This results in the sampled air's having full coverage over the entire agar surface. Unlike traditional air samplers, the Spin Air Sampler ensures that the microbial counts are extremely accurate by reducing the probability of two or more particles impacting the plate in the same location, which can result in a falsely lowered microbial count. The unit can be used with a bar code reader for speed, and the results can be printed out on most printers. The system is battery powered and comes with an optional slave unit for duplicate sampling, to improve accuracy over current systems. The Spin Air Sampler can be fitted with a 100-mm or 60-mm Petri dish adapter. The system includes a rigid hard shell carrying case. Also being exhibited is the ATP bioluminescence hygiene testing instrument, the SystemSure II™. The palm-sized instrument is said to be the smallest and lightest luminometer available today. It can detect ATP down to 1 femtomole. Hardy Diagnostics, www.hardydiagnostics.com, Booth 814.
• Physical testing and inspection equipment for the food industry and other industries is described in a 1,600-page Paint & Coatings Test Instrument Catalog. Included in the section on viscosity are 45 calibrated viscosity cups. The catalog includes descriptions, instructions, specification references, and prices. Paul N. Gardner Co., www.gardco.com, Booth 5101.
• GMO testing by PCR and ELISA is offered by GeneScan USA, which was recently acquired by Eurofins Scientific, a leading provider of bioanalytical services. This partnership now provides more than 50 laboratories throughout the world serving the food and feed industry. The GeneScan laboratories specialize in GMO detection, quantitative PCR analysis, and identity preservation and traceability consulting, as well as provide traditional chemistry and microbiology services, with special emphasis on residue testing and detection of acrylamides. GeneScanUSA, www.gmotesting.com, Booth 1144.
• Information on food safety, food science, nutrition, and related subjects from around the world is available. In addition to Food Science and Technology Abstracts™ (FSTA), new publications include the FSTA Direct™ Web-based version of FSTA, the IFIS Dictionary of Food Science and Technology, co-published with Blackwell Publishers, with more than 7,800 entries, and the Food Science Information Discovery and Dissemination Report, a review of the information industry in relation to food science. The IFIS Web site offers free information, including new articles, reports, and news updates and hosts the Food Science and Technology Bulletin–Functional Foods, an electronic peer-reviewed journal covering the latest developments in functional food. International Food Information Services, www.foodsciencecentral.com, Booth 3811.
--- PAGE BREAK ---
• Automated vapor sorption analyzer, the DVS-HT, is said to be a large leap forward in the field of dynamic vapor sorption and moisture/organic vapor isotherms. The instrument uses a specially designed diffusion cell to measure the permeation of moisture and flavor vapors through polymer packaging membranes. These vapors can have a significant effect on the shelf life and quality of a food product. The high-throughput analyzer is said to increase productivity 10- to 20-fold, provide parallel sorption analysis with multi-sampling robotics. Among its capabilities are gravimetric sorption analysis with 0.1-microgram resolution, 0–98% RH at 15–75°C, real-time vapor concentration measurement, integrated color video sample imaging, and fully integrated computer control. A CD describing the complete analysis capabilities of dynamic vapor sorption for food and food packaging products will be available. Surface Measurement Systems, www.smsna.com, Booth 5509.
• Food safety and claim support are topics discussed in two brochures available from a nonprofit organization that provides scientific information, analysis, and advice to policy and decision makers. "GRAS Reviews" discusses the organization's services in conducting Generally Recognized As Safe reviews of food substances. "Food & Dietary Supplement Claim Reviews" discusses the organization's services in reviewing the scientific evidence supporting a health claim for a food or a structure/function claim for a dietary supplement. Life Sciences Research Office, www.LSRO.org, Booth 302.
• Predictive Modeling of shelf life is the newest service offered by the analytical testing laboratory that specializes in nutrition labeling, shelf life studies, allergen testing, and microbiology. This innovative new technology combines product moisture tolerance with barrier characteristics and utilizes a packaging prediction equation to assess the food product's characteristics in various storage environments throughout the shelf life. Medallion Laboratories, www.MedallionLabs.com, Booth 1219.
• Diversified analytical services are offered to the food industry by a network of more than 20 laboratories. Analytical services include pathogen monitoring, raw material analyses, shelf life studies, and microbial challenge studies. Molecular analyses use real-time PCR for source identification of pathogens, quantification of bacteria and fungi, and GMO testing of food products is offered. The laboratories perform label verification analysis for natural products, dietary supplements, and nutraceuticals; trans-fat analysis for compliance with the upcoming January 2006 mandatory regulation; and omega-3 and omega-6 fatty acid analyses. Field services include GMP food plant audits, and retail and foodservice facility inspections. Auditing functions are performed using the latest electronic reporting software technology that offers clients up-to-the-minute audit results via a secure Web site. Microbac Laboratories, Inc., www.microbac.com, Booth 1008.
• Microorganism reduction through irradiation processing and ethylene oxide fumigation is available to treat a variety of commodity items, such as spices, herbs, dehydrated vegetable seasonings, and finished seasoning blends. The company's contract service centers are located in major cities and distribution hubs in the U.S., Canada, Mexico, Europe, and Asia. FDA recently approved the company's petition for use of X-rays generated from machine sources at energies up to 7.5 MeV. Sterigenics International, Inc., www.sterigenics.com, Booth 1503.
• Antimicrobial lab coats are available with snap closures and inside pockets. The resilient dual-faced material has a sheer flat side that allows most liquids and chemicals to simply bead off the surface and has a soft, breathable inner face. The lab coats are treated with an advanced broad-spectrum antimicrobial that disrupts cell membrane activity on contact, effectively killing microorganisms and eliminating dangerous biological risks. Also available are other laboratory equipment and supplies, including chemicals, centrifuge and microcentrifuge tubes, weigh boats, plastic vials, mixers and shakers, a full line of glass and plastic vials, bottles, jars, and jugs, and closures. Qorpak, www.qorpak.com, Booth 557.
--- PAGE BREAK ---
• Large-area-view colorimeter, the 25L, is specifically engineered to measure the color of coarse, nonhomogeneous, irregularly shaped food samples such as cookies, crackers, chips, beans, spices, soups, and other food products. The stand-alone system has an integrated computer, power supply, printer, optical sensor, and LCD touch-screen color display. Data can be viewed, printed out, or sent to a network. The sensor has a large 9.5-cm circumferential sample illumination/measurement area, which provides an optical average of the sample and greatly reduces the effect of sample directionality and shadowing. The colorimeter can be used with the sample port facing down or up, for flexibility of sample presentation. HunterLab, www.hunterlab.com, Booth 1706.
• Test method for the presence of Sudan dyes in raw chili powders and products blended with chili powder can detect all four types of Sudan dyes at 0.01 ppm. The dyes are potential carcinogens and are prohibited for use in food products in the U.S. and most other countries. Many food companies are analyzing their current chili powder inventories as well as testing incoming raw materials and blended chili powder products to verify they are free from these illegal colorants. Information about the test method and a new brochure describing how the laboratory's integrated service capabilities help launch new products quicker through new product strategy, concept testing, product and process development, pilot plant trials, and commercialization and protect brand equity through analytical and research services will be available at the booth. National Food Laboratory, www.TheNFL.com, Booth 3137.
• Precision analytical instruments are available to determine food quality. They include instruments and accessories for density determination, thermal analysis, moisture determination, and pH determination, as well as other equipment such as balances. SevenGo (shown in photo) is a portable, single-channel series of meters for pH, ion, conductivity, and dissolved oxygen measurements. Also, a new line of platinum pH electrodes immediately adapts to quick temperature changes and provides accurate readings within 30 sec. The company will announce at its booth the first winner of the new Mettler-Toledo Food Science Education Grant, which is being awarded to establish or enhance education in current and future collegiate food science programs in the United States and Canada. The grant, worth in excess of $60,000, will consist of analytical equipment and accessories, balances, software, and a PC. Educational institutions in the U.S. and Canada that confer degrees up to the Ph.D. level and provide or intend to provide education in food science are eligible for the grant. Mettler-Toledo, Inc., www.mt.com/us, Booth 1149.
• Image analyzer, the Alpaga 500 Nano, provides high-quality images with a true resolution of less than 500 nm. A vacuum disperser device, the VDD 270Pat, can disperse a sample onto glass slides quickly and easily, using as little as 0.1 mg of sample. The analyzer then utilizes an advanced image analysis program called Callistat to further calculate particle size distributions based on up to 16 different measurement parameters, such as sieve-size, width, height, equivalent diameter, roundness, roughness, elongation, convexity, reactivity, crystallinity, hole detection, volume, area, perimeter, shape factor, and specific surface. The particle size range is 0.5–2,500 microns. Particle Sizing Systems, www.pssnicomp.com, Booth 511.
• Services related to food quality and acceptance include taste and preparation testing, acceptability and preference trials, food product/issues studies, concept testing, product usability and instruction analysis, and focus groups. More competition, more choices, less differentiation, new channels, and even new media all make having an in-depth understanding of what drives the food and beverage market more important. This organization has the processes and tools to gather the information companies need to gain the necessary insights into the market. Q Research Solutions, Inc., www.QresearchSolutions.com, Booth 811.
--- PAGE BREAK ---
• A product development seminar will be held by a provider of contract services to help companies ensure the quality, safety, and integrity of their products before they reach the market. The breakfast seminar, to be held on Monday, July 18, 2005, at the Hilton Hilton–New Orleans Riverside Hotel, will identify specific product development challenges, including "all natural" claims, regulatory requirements, dietary guidelines, and consumer trends; present solutions on how to overcome hurdles to achieve product success; and review how to achieve speed-to-market by selecting the right development process. The seminar is free. More information will be available at the booth. Shuster Laboratories, Inc., www.shusterlabs.com, Booth 2154.
• Particle size analyzer, the S3500, uses patented Tri-laser technology to provide accurate and reliable particle size information, from 0.04 to 3,000 microns, with wet or dry materials. It measures particle size in seconds. Even in the submicron range, measurements are made without typical sample-to-sample variation evident in many other systems. By increasing the number of light sources, the technology makes more effective use of photodetection devices, while maintaining maximum stability and alignment of the optical system. The system complies with or exceeds ISO 13320-1 Particle size analysis–Laser diffraction methods. The innovative modular design allows the system to be upgraded whenever measurement needs change. Microtrac Inc., www.microtrac.com, Booth 769.
• Consumer research approach, called the Immersion Research Program, is designed to focus and speed product development and ensure that product development and marketing groups are "in sync" much earlier than with traditional research methods. Consumers become part of the ideation team, helping to identify new opportunities and ensure product and concept fit. Conventional segmentation fails to recognize that product preferences often cut across demographics. Groundbreaking, behavior-based segmentation allows for precise formulation according to specific preferences of subgroups within the target population. This provides a unique competitive edge for product design, sales, and quality applications. Tragon, www.tragon.com, Booth 4401.
• Ultraviolet disinfection of air and surfaces during food processing, packaging, and storage is accomplished by the UVC Emitters™. The devices control mold, viruses, and bacteria, delivering surface "kill" rates up to 99.9+% on Listeria, Salmonella, E. coli, and other pathogens. The Ultraviolet C band system also controls microbial contaminants in HVAC systems, production lines, walk-in coolers, laboratories, packaging areas, and any other areas where microbes may occur. Steril-Aire, Inc., www.steril-aire.com, Booth 5401.
• Food safety, shelf-stable foods, biosecurity, and continuous processing are among the capabilities of a company whose focus is on exploring, identifying, and implementing key new technologies that address long-term problems in the industries they serve. The company provides services in any stage of the product realization process, from product development to refinement to troubleshooting of current processes. It also offers customers shelf-stable, high-water-activity, ready-to-eat foods through the use of pHresh Technology. The technology achieves extended shelf life in products while eliminating the taste, texture, and processing issues commonly associated with pH-lowering and mold-prevention additives. XIM Group, LLC, www.ximgroup.com, Booth 1966.
by BOB SWIENTEK
Editor-in-Chief
[email protected]