Healthy eating has established itself as more than a passing trend in the food industry. This was apparent at this year's IFT Food Expo. From omega-3 fatty acids to proteins and fiber, each aisle offered something related to functional foods, particularly in the areas of heart health, weight management, and the glycemic index. Here are a few highlights from the show.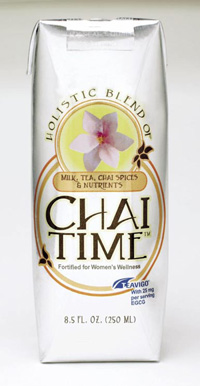 Conjugated Linoleic Acid
This novel fatty acid was found in beverages and bars, promoting its role in weight management.
• A raspberry yogurt drink and a nutrition bar featured Tonalin® CLA from Cognis Nutrition & Health, La Grange, Ill. A two-year study concluded that long-term supplementation with the ingredient is safe and well-tolerated. It also confirmed that taking Tonalin CLA decreased body fat, maintained lean body mass, and aided weight management.
Other prototypes included an orange juice beverage with the company's Plant Sterol Esters, Betatene® Natural Mixed Carotenoids, and Covitol® Natural–Source Vitamin E; a nutrition bar with Plant Sterol Esters, Xangold® Natural Lutein Esters, Covitol®, and Covi-ox® Natural Mixed Tocopherols; and mini cupcakes with Xangold and Tonalin CLA.
• A green tea-lemon drinkable yogurt featured Clarinol CLA from Lipid Nutrition, Channahon, Ill. The company has a license to a number of patents covering potential weight-management claims that can be made regarding CLA. Sugar cookies contained Marinol™ omega-3 fish oil and powder.
Dairy Proteins
Dairy proteins, including whey and milk protein isolates, were present on the show floor in snacks, bars, and beverages. In addition to their functional properties, companies promoted their health benefits, such as providing a quality protein source and aiding in weight management.
• Sports drinks can benefit from a new patented milk peptide for beverages, PeptoPro®. Showcased by DSM Food Specialties, the Netherlands, it is a casein hydrolysate that when studied in sports drinks helped the body recover faster after workouts.
• A weight-loss smoothie featured Prolibra®, a patent-pending, natural, dairy-derived ingredient for weight management from Glanbia Nutritionals, Monroe, Wis. It is clinically proven to induce body fat loss while maintaining lean body mass. A chocolate mint bar featured BarPro™, a milk protein isolate designed to extend the shelf life of nutrition bars. Berry Crisp Bar featured BarFlex, a unique combination of whey proteins and peptides that minimizes hardening over time.
• Whey protein crisps in banana, strawberry, cinnamon and Cheddar flavors were featured by Grande Custom Ingredients Group, Lomira, Wis. Ideal for cereals and bars or as a stand-alone snack food, WPCrisp™ can have a protein content ranging from 30 to 70% and have colors and flavors added.
• A snack mix for school kids and a frozen dessert for a "balanced" lifestyle were featured by Hilmar Ingredients, Hilmar, Calif. The snack mix featured Hilmar Whey Protein and Nuvex Whey Crisp 70. The dessert featured Hilmar 8200 WPC.
--- PAGE BREAK ---
Fiber
Fiber suppliers touted their ingredient's beneficial effects on the glycemic index, heart health, intestinal health, and weight. Fortified waters, baked goods, and smoothies demonstrated the versatility of fiber ingredients.
• Product applications aimed at Baby Boomers contained fiber-related ingredients and more from Cargill Inc., Minneapolis, Minn. iDeserv™ Water Joint+Bone Health featured OptaFlex™ Natural Chondroitin, Oliggo-Fiber® inulin, Ascend™ trehalose, and erythritol. Breakfast cereal featured ActiStar™ RT Starch and MaizeWise™ whole-grain corn flour to make it a good source of fiber. A Heart-Healthy Tropical Smoothie and Heart-Healthy Non-Dairy Creamer featured CoroWise™ plant sterols.
Targeting the tweens, a fiber-enhanced hamburger bun featured GrainWise™ wheat aleurone, an all-natural ingredient derived from the aleurone layer of the wheat bran. Soy hamburgers featured ProSante™ textured soy flour. Chocolate Soy Milk featured Gerkens® Aristocrat™ cocoa powder, Prolisse® soy protein isolate, Oliggo-Fiber inulin, Ascend™ trehalose, and Leciprime™ soy lecithin.
• Healthy Temptation Cookies enhanced with Fibregum™ were featured by Colloides Naturels, Bridgewater, N.J. The cookies contained 3 g of dietary fiber. The 100% acacia gum has a negligible glycemic index, since it is not digested in the small intestine.
• True Waters featured Litesse® polydextrose, a good source of fiber from Danisco Sweeteners, New Century, Kans. They were available in six fruit flavors developed with Danisco's Aura™ and Commonsense™ flavor technologies.
• Fiber-fortifed cinnamon-raisin bagels and a high-fiber multigrain bread featured FI-1 Soy Fiber from the Fibred Group, LaVale, Md. The soy fiber contains 92% total dietary fiber. Additional benefits include digestible carbohydrate reduction, enhanced moisture retention and control, shelf life extension, and calorie reduction.
• Beverages, whole-grain cookies, dinner rolls, and brownies were among the foods fortified with Fibersol-2® from Matsutani America Inc., Decatur, Ill. It is manufactured by treating corn starch with heat and enzymes, resulting in a "digestion-resistant maltodextrin" that behaves like a soluble dietary fiber. It lowers the glycemic index or glycemic load of products, reducing the amount of sugar released into the blood serum.
--- PAGE BREAK ---
• At a press conference, National Starch Food Innovation, Bridgewater, N.J., announced that a recently published animal study showed that its Hi-maize® 5-in-1 Fiber™ in combination with a probiotic bacterium increased the body's defense against cellular damage by more than 30%. This biomarker is relevant for potentially reducing the risk of developing colon cancer.
The company also announced that a comprehensive review of more than 120 published studies on the impact of high-amylase resistant starches in the diet showed health benefits in weight management, glycemic management, and digestive health.
• Cereal and pasta applications showcased OatWell® oat bran from Oat Ingredients LLC, Boulder, Colo. In cereal, high-fiber oat bran provides the opportunity to formulate foods that meet the requirements of the Food and Drug Administration's health claim while maintaining serving size—100 g of Torino pasta contained 1.9 g of beta-glucan (8.6 g of OatWell 22%).
• Cereals, yogurt, beverages, nutrition and sports bars, and other prepared foods can be fortified with Raftilose oligofructose and Raftiline inulin from Orafti Active Food Ingredients, Malvern, Pa. Nutritional benefits include digestive health and improved heart health. Raftilose Synergy 1, enriched inulin, is designed to boost calcium adsorption.
• Two iced teas featured a soluble fiber, CitriSweet™ and BeFlora Plus, a synergistic blend of prebiotic oligofructose fiber, fructose and sprouted mung bean extract grown in an acesulfame K–enriched medium. Offered by Roxlor International, Wilmington, Del., CitriSweet is a blend of prebiotic oligofructose, fructose, and Roxlor's proprietary sweetening system.
• Fiber-enriched, low-calorie, and reduced-sugar products featured inulin/FOS from Sensus America, Monmouth, N.J. Sustenergy Bar provided an excellent source of fiber, reduced sugar, and low glycemic index/load. Trendy Quench was a reduced-sugar prebiotic near-water and excellent source of fiber.
Fruits and Vegetables
From plums to cranberries, the health benefits of fruits and vegetables were evident on the exhibit floor. 
• Dried plums were featured by the California Dried Plum Board, Sacramento, Calif. The sugars in dried plums do not elevate blood sugar levels rapidly and their glycemic response, and their glycemic index is low or index is in the low range.
--- PAGE BREAK ---
• The antioxidant health benefits of natural tomato lycopene were offered in LycoMato® from LycoRed Natural products, La Crosse, Wis. The ingredient offers natural fortification and benefits in cardiovascular health and men's and women's health.
• Cranberries have been shown to play a role in heart, cell, stomach, urinary tract, and dental health through their dual anti-adhesion and antioxidant properties, according to Ocean Spray Cranberries Inc., Lakeville, Mass.
• A patent-pending nutritional technology, FruitCare™, uses real fruit as a delivery system for nutrients and actives. Showcased by Pharmachem Laboratories Inc., Kearny, N.J., one of the products featured was Fruit-Vites chewable multi-vitamins for kids.
• Grape seed extract, MegaNatural® Gold, from Polyphenolics, Madera, Calif., is a rich source of pure grape compounds that promote a variety of health benefits, such as cell-protecting properties and cardiovascular protection.
• The health advantages of blueberries were highlighted by the Wild Blueberry Association, Kennebunk, Maine, and U.S. Highbush Blueberry Council, Folsom, Calif. The antioxidant fruit has exhibited benefits in cancer prevention and in brain, heart, urinary tract, and vision health.
Innovative Marketing Campaigns
Two new marketing campaigns aimed at further educating consumers were unveiled at the show:
• DSM Nutritional Products, Parsippany, N.J., launched a campaign to communicate the health benefits of Teavigo™, a pure and natural green tea extract that is self-affirmed as GRAS. It contains a minimum of 94% (dry weight basis) of epigallocatechin gallate (EGCG), which acts as an antioxidant and may enhance metabolism and be beneficial in weight management. The company is working to make consumers more aware of the extract and is urging them to seek products fortified with the ingredient through magazine and radio advertising, plus point-of-purchase materials.
• GTC Nutrition, Golden, Colo., announced its plans to launch a consumer education initiative, Health Sense–No Nonsense™ in early 2006. The company's ingredient line includes NutraFlora® short-chain fructooligosaccharides prebiotic fiber, Aquamin™ natural calcified mineral source, CalciLife™ prebiotic mineral formulation, Natureal™ oat bran concentrate, and xylitol.
--- PAGE BREAK ---
Omega-3 Fatty Acids
Omega-3 fatty acids received a tremendous boost in consumer attention with their approved heart-health claim. Thanks to innovation in ingredient technology, suppliers offer omega-3 ingredients that can be used in a variety of foods.
• A vegetarian source of omega-3 DHA, Martek DHA™ is produced from algae by Martek Biosciences Corp., Columbia, Md. Foods and beverages enriched with the ingredient include cereal bars, yogurts, bread, cheese, and soymilk.
• Tortilla wraps made with Novomega™ encapsulated omega-3 fatty acids were offered by National Starch Food Innovation. The encapsulated long-chain omega-3 fatty acid in powder form is the result of a joint agreement with Omega Protein, Houston, Tex., the supplier of menhaden-derived OmegaPure™ heart-healthy fish oil and fish meal products.
• Participants in a forum on omega-3 fatty acids presented by Ocean Nutrition Canada Ltd., Dartmouth, Nova Scotia, Canada, discussed the fact that there is a convergence of forces bringing EPA and DHA to mainstream food products in America. At the forum, a breakfast showcased the omega-3 ingredient MEG-3™ in eggs, bread, bagels, yogurt, and orange juice.
• Premium omega-3 oils and proprietary heart-healthy products were exhibited by OmegaSource, Durham, N.C., a division of Source Food Technology. Products include OmegaSource Omega-3 Oils, proprietary cholesterol-lowering heart-healthy omega-3 products, and formulation-friendly forms of omega-3 oils.
• A refined menhaden oil (stabilized with mixed natural tocopherols and/or TBHQ) gamma-cyclodextrin inclusion complex, OmegaDry® 1510, was showcased by Wacker Specialties, Adrian, Mich. The company also offers Cavamax Q10 and Cavamax W6, a colorless soluble natural dietary fiber.
Soy
Soy proteins, soy-based meat analogs, soybean oil, and soymilks have become a mainstay at Food Expo.
• The latest addition to the NutriSoy Next™ line of meat alternatives was unveiled by ADM Soy Foods, Decatur, Ill. Pork-flavored meat analogs have realistic flavor, texture and appearance of any whole-muscle meat alternative. ADM Natural Health & Nutrition also featured CardioAid™ phytosterols, Novasoy® soy isflavone concentrates, and Natural source d-Alpha Vitamin E.
• A branded agricultural initiative, Qualisoy™, Seattle, Wash., is a collaborative effort by the soybean industry to develop healthier soybeans and soy oil, reduce environmental impacts of livestock production through improved soybean meal, and improve the global competitiveness of the United States soybean industry.
--- PAGE BREAK ---
Vitamins and Minerals
Various product concepts involving vitamins and minerals were also exhibited.
• Enhanced water from BASF, Florham Park, N.J., was fortified with vitamins E, C, and several B vitamins. The product demonstrated the clarity of Solu™ E 200, a new vitamin E product that makes it possible to formulate clear beverages containing vitamin E.
• Recent beverage concepts developed through the resources of One Solution™, a combination of DSM Nutritional Products, Tetra Pak, and Givaudan, were showcased by DSM Nutritional Products, Parisppany, N.J. One example of their collaboration is Leche del Sol, a wholesome vanilla-flavored milk, targeted at Hispanic consumers, that is fortified with 15% of the Daily Value of 11 essential vitamins.
• Custom nutrient premixes were showcased in applications by Fortitech, Schenectady, N.Y. Samples included apples fortified with vitamin C and calcium; delicious freeze pops fortified with vitamins A, E, and C; a fortified donut containing calcium, folic acid, and vitamins A, B-12, and E; and chocolate pudding rich in folic acid and vitamins A, B-12, and C.
• Glycemic control with Chromax chromium picolinate was featured by Nutrition 21, Purchase, N.Y. More than 20 clinical studies have investigated its functional efficacy in carbohydrate/glucose metabolism and in maintaining healthy cholesterol levels.
• Flavor2Go packets were individually packaged servings of Flavored Glitter and a vitamin blend from Watson Inc., West Haven, Conn. A Watson Custom Premix contained vitamins A, C, and E, as well as vitamins B-6, B-12, and folate. Vitamin & Mineral Soft Chews used a microencapsulated Watson Premix to not only mask undesirable flavors and odor associated with vitamins, but also help improve stability and prevent loss.
• Vitamins, minerals, nutraceuticals, custom premixes, amino acids, microencapsulated nutrients, direct compressible granulations and standardized enrichment blends comprise the vast capabilities of the Wright Group, Crowley, La. A product line concept, synergy™ was showcased by the company. Synergy slimmer showcased Nextech™ SuperCoat microencapsulation in a meal-replacement bar. Synergy burst was a berry-flavored functional chewing gum that showcased extended flavor and function in fortified candy. It used a SuperCoat-microencapsulated flavor system, and a custom nutrient premix.
by Linda Milo Ohr,
Contributing Editor, Denver, Colo. 
[email protected]