Despite a renewed passion for cooking meals at home, consumers continue to look for more convenient ways to do so. Not surprisingly, meal preparers are turning to appliance- and cookware-friendly meals, kits, and components to cut their "kitchen KP."
In 2016, 82% of consumers prepared dinner at home five or more nights a week, according to the Food Marketing Institute's (FMI) 2017 U.S. Grocery Shopper Trends report; 38% cooked more meals at home in 2016 than in 2015.
Just over half (53%) of shoppers used semi-prepared, frozen, or precooked items to prepare their evening meal; only 35% cooked from scratch. One in five looked for foods that required little or no preparation, per FMI.
Three-quarters of U.S. households own and use a toaster; 65%, a blender; 65%, a slow cooker; 64%, a mixer; 55%, a coffee maker; 46%, a toaster oven; and 40%, a food processor, according to Mintel's 2016 Small Kitchen Appliances—U.S. report. Households with kids are four time more likely to use a food processer/blender and three times more likely to cook on the grill or use a slow cooker, per the 2016 Harris Poll, Cooking and Family Meals.
More than one-quarter (27%) of adults would be interested in high-quality, easy meal solutions for entertaining, per FMI's 2016 Power of Meat report. According to Crock-Pot, 28% of men prepare slow cooker meals for guests on "game days."
The stove top was used to prepare 35% of main meals in 2016; the microwave, 28.5%; the oven, 18.5%; and the outdoor grill, 4.7%, according to NPD Group's 2016 National Eating Trends Survey.
Dollar sales for multiserve frozen dinners/entrées (e.g., skillet meals) and family-/entertaining-sized oven-bake frozen meals, rose 4.9% for the 12 weeks ended Sept. 13, 2017, per IRI. Volume sales of multiserve P.F. Chang's Home Menu jumped 15.9%.
According to the Hearth, Patio & Barbecue Assoc.'s 2017 State of the Barbecue Industry report, nearly one-third of meal preparers planned to use their grill or smoker more this year. Where are the ready-to-grill and easy-to-clean foil packets of grillable sides, appetizers, and even desserts? Why not contemporize traditional package instructions to suggest preparation on an outdoor grill or a panini maker?
And why not think small more frequently? Toaster pastries continue to be a missed opportunity. One-third (34%) of U.S. households eat toaster pastries; 55% of those with kids do so, per Packaged Facts' 2016 Kids' Food and Beverage Market report.
Where are the toaster-ready savory sandwich "thins"? Think filled gourmet grilled cheese combinations on unique flatbreads or frozen panini- or griller-ready Reuben and Cubano sandwiches.
But it's crock-pots that may hold the greatest promise, given that slow cooker meals uniquely solve the issue of differing family meal schedules. Sixteen meals per person were made in the slow cooker for the year ended in February 2017, according to the NPD Group's 2017 National Eating Trends report. And according to FMI's U.S. Grocery Shopper Trends report, eight in 10 adults say they're skilled in the use of slow cookers.
McCormick is bringing slow cookers into the breakfast daypart with its new Good Morning Slow Cooker Breakfast seasoning mix line. Omaha Steaks offers frozen slow cooker meals; Tyson's Ready for Slow Cooker meals includes a beef roast with vegetables variety. Instant Pot programmable pressure cookers and multicookers are taking the kitchen appliance market by storm.
With growing demand to customize beverages and smoothies and the shift to drinking healthier, lower-calorie/lower-sugar beverages, it's not surprising that dollar sales of citrus juicers jumped 35% in the first 10 months of 2016 and that electric kettles and tea makers enjoyed double-digit growth, according to NPD's appliance retail tracking service.
In 2016, one-third of consumers bought fruit for juicing or home smoothie preparations, per FMI's 2016 Power of Produce. Households with young children, adults aged 18–29, and women were most likely to juice or prepare custom smoothies. Dole introduced three frozen Crafted Smoothie Blends made with ingredients like watermelon, mint, and ginger.
In recent years, volume sales of coffee machines have fallen, per Euromonitor's 2016 Small Cooking Appliances in the U.S. report. Espresso machines and standard coffee percolators are posting some growth, however.
Sales growth of pod coffee has slowed dramatically, up a mere 1.8% to $3.9 billion in the United States for the year ended July 9, 2017, per IRI. VitaCup offers vitamin-infused coffee and tea pods that "support metabolism and boost energy levels."
Lastly, appliances that do not align with healthy living are experiencing lower ownership and usage rates; examples include electric ice cream and frozen dessert makers and carbonated beverage makers, according to Mintel.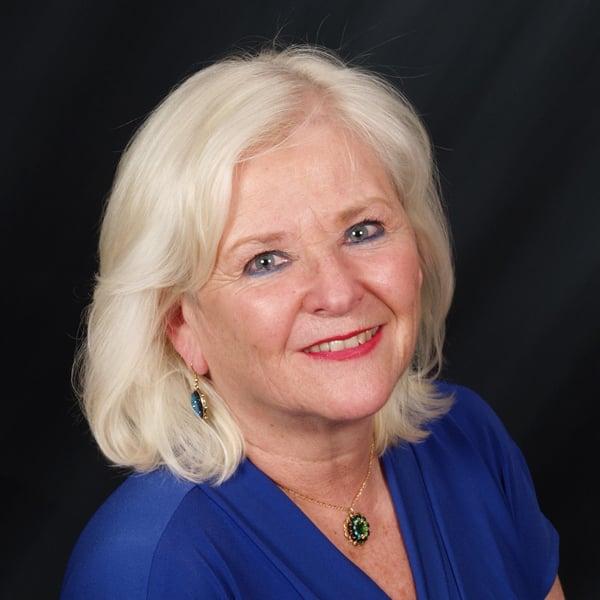 A. Elizabeth Sloan, PhD, Contributing Editor
President, Sloan Trends Inc., Escondido, Calif.
[email protected]