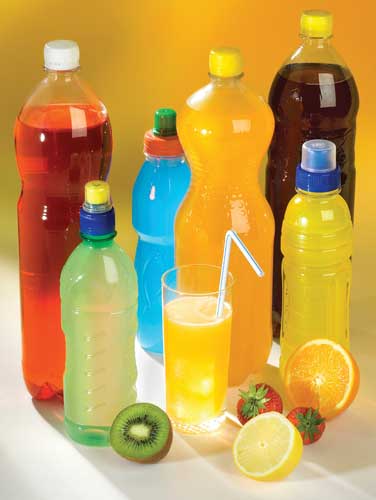 In the health and wellness area, beverages have continued to provide an opportunity for consumers to find nutrients that contribute to leading healthier lifestyles. From weight management drinks and energy drinks to brain-boosting beverages and fortified fruit juices, there is a beverage for any type of consumer preference.
At the 2017 SupplySide West show, a vast array of beverages was on display, demonstrating the innovation and creativity that can be formulated with beverages. Nutritional beverages of today and tomorrow will continue to focus on energy, digestion, cognition, protein, and more. Here is a look at some of the innovation within nutritional beverages.
Plant Protein
There is no denying the popularity of plant-based proteins. Pea protein has enjoyed increasing consumer interest. "We're seeing a lot of interest in using pea protein in both dairy and fruit-flavored nutritional beverages," observes Paige Ties, senior technical service specialist, R&D, Cargill. Cargill offers pea protein that minimizes the off-flavors normally attributed to pea protein. "Our offering contains 80% pea protein and is designed for high solubility, high functionality, excellent dispersibility, and mouthfeel," says Ties.
At SupplySide West, Glanbia highlighted its BevEdge pea protein in a chia chocolate ready-to-market beverage. BevEdge pea protein is an innovative, clean label pea protein that uses pioneering, patent-pending technology to provide instant dispersibility. The technology provides excellent particle dispersion yet is entirely lecithin-free, contributing to a clean label.
BI Nutraceuticals featured a lentil shake. "We were excited to showcase our newest addition to our plant-based protein line with the introduction of our new Lentil Protein 55%," says Alison Raban, certified food scientist at BI Nutraceuticals. "And a plant-based beverage was the perfect sample to show how easily it can be incorporated, as well as how mild it tasted when added to a finished product." The beverage contained 8 g of lentil powder in almond milk.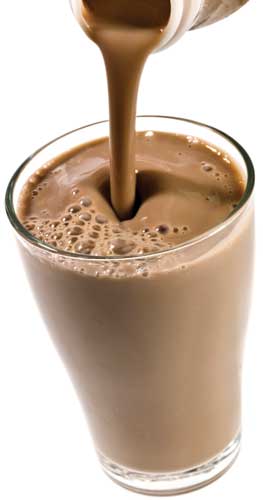 DuPont Nutrition & Health discussed an untapped space in the beverage market: fermented plant-based beverages. Data from Innova Market Insights state that plant-based beverage sales in the United States have been growing 11% annually since 2010 and fermented nondairy beverage launches increased 28% annually in the United States, Canada, and Mexico since 2012. DuPont Nutrition & Health created a unique way to combine plant-based and fermented beverages, opening a novel category. The company showcased Cocolactic Lime Smoothie with SUPRO XT40 isolated soy protein and Litesse Ultra polydextrose. The fermented plant-based beverage base also contained YO-MIX 2513 culture for fermentation, GRINDSTED SSD 8509 System, and Solec F soy lecithin as a beverage emulsifier. By adding various plant proteins, probiotics, soluble fiber, fruit flavors, or vegetable powders, unique fermented plant-based beverages can be created for weight management, health and wellness, and sports nutrition.
Dairy Protein
"One of the biggest trends in beverages is protein, which is also very popular in foods and supplements, too," says Raban. Noting the increased demand for plant-based proteins, she also adds that dairy proteins are still in demand. "Don't discount dairy. With more interest in grass-fed dairy, we are seeing this parallel trend along with plant-based protein."
Suppliers are also offering dairy proteins with increased functionality, making them more versatile in a variety of beverages. For example, Glanbia Nutritionals offers ProTherma, a heat-stable agglomerated hydrolyzed whey protein specifically designed to use in hot ready-to-mix powdered beverages and foods. SatieTein is a milk protein isolate with unique functional attributes that reduce the rate of digestion. It has been scientifically supported to increase satiety, reduce desire to eat, and decrease hunger.
Botanicals
"Another interesting trend in beverages is the incorporation of botanical ingredients, which for BI is very exciting," says Raban. "This can range from the simple spices, like ginger and turmeric, which can add flavor or color, to more unique botanicals like maca, ginseng, and other botanicals known as adaptogens that are thought to help people deal with the everyday stresses of life." She adds that some of the company's most popular beverage ingredients are ginger, hibiscus, cinnamon, ginseng, senna, acerola, chamomile, guarana, yerba mate, valerian, guayusa, apple cider vinegar, green tea extract, rose hips, and many others. At SupplySide West, BI Nutraceuticals showcased an aloe shot. "For our aloe shot, BI developed a special blend of energy botanicals along with lucuma extract to help with the bitterness associated with caffeine and energy shots," explains Raban.
Naturex highlighted digestive health to showcase some of its botanical ingredients. A synergistic digestive health beverage utilized the natural gastrointestinal benefits of organic ginger and turmeric. The new ingredient concept combines high-quality organic ginger root extract with Turmipure, Naturex's premium-grade organic turmeric extract (95% curcuminoids). Ginger has been known to relieve nausea, to calm and soothe digestion, and to promote gastrointestinal comfort. Turmeric has been shown to support the digestive system and reduce incidences of gastrointestinal disorders.
Energy and Mental Focus
Ingredion in September introduced SUSTRA slowly digestible carbohydrate for energy maintenance. It is a clean label, starch-based solution for manufacturers of energy-focused nutritional products, including shakes, bars, mixes, snacks, and supplements. It promotes a lower glycemic index and steadier blood sugar levels over an extended period, leading to balanced, long-lasting energy. Made from native corn starch and tapioca flour, SUSTRA 2434 can enable claims such as "low glycemic index" and "sustained blood glucose."
BENEO offers Palatinose (isomaltulose), which is suitable for the development of beverages and food that offer a balanced energy supply and a healthier positioning. Popular for sports and energy drinks, the company is also seeing innovation in nondairy beverages with an energy boost. Palatinose is a fully digestible carbohydrate with a low glycemic index (GI = 32) that offers a fully available, balanced, and prolonged energy supply (in the form of glucose). Young and Benton (2015) showed that children can benefit from this balanced form of energy supply. Children aged 5–11 consumed a breakfast meal containing either Palatinose or glucose. The results showed that both groups of children initially did well after eating breakfast, but those who ate the breakfast that contained Palatinose maintained a significantly better memory performance later in the morning than those who consumed the breakfast that contained glucose. In addition, the children who had consumed the breakfast with Palatinose were in a better mood later in the morning.
At SupplySide West, several companies featured beverages for mental focus and cognition. AIDP offered Magtein in iced coffee. Magtein is a proprietary form of magnesium L-threonate, which has been shown to effectively cross the blood brain barrier. It increases brain synaptic density by rejuvenating neural cells. DSM Nutritional Products featured its EPA/DHA ingredients in beverages, including mango peach, lemon zest, piña colada, and key lime. Naturex served a beverage made with gingko and panax ginseng and flavored with cucumber and watermelon juice concentrates. Kyowa Hakko featured Cognizin citicoline, a patented form of citicoline that has been clinically studied to support mental energy, focus, attention, and recall.
Dietary Fiber
Dietary fiber is finding increased use in beverages for its gut health and prebiotic functions. At SupplySide West, Puris featured PURIS Pea Hull Fiber RTE in a dry drink mix. Made from the hulls of the company's organic yellow peas, it is designed for fiber enrichment in ready-to-eat applications, improving mouthfeel and suspension in drinks with an appealing creamy texture. FiberStar served frozen lemonade with CitriFi natural citrus fibers. This fiber contains soluble and insoluble fiber, protein, and lipid. ADM/Matsutani created a cold brew coffee with Fibersol fiber, which may be labeled as "soluble corn fiber," "soluble vegetable fiber (corn)," "digestion resistant maltodextrin," "resistant maltodextrin," or "maltodextrin."
Chicory root fiber is finding its place in beverages, too. "Studies have shown that 5 grams of chicory root fiber per day not only adds fiber to the diet, but can also help feed normal beneficial probiotic bacteria in the gut. As a prebiotic, it enhances the growth of Lactobacillus and Bifidobacterium species," says Pam Stauffer, global marketing programs manager at Cargill. Cargill offers Oliggo-Fiber chicory root fiber. The soluble fiber can be used by beverage makers without affecting the taste or texture of the final product. "It also fits with today's clean label trends," explains Stauffer. "Across the food and beverage industry, there's a big push to simplify ingredient lists. Oliggo-Fiber, which may appear on ingredient statements as chicory root fiber, offers a label-friendly, non-GMO option to promote digestive health."
Immunity
The authors of a Glanbia Nutritionals white paper stated that one of the growing categories in the healthy, convenient beverage space is smoothies (O'Mahony and Ortlepp 2017). Recent launches include health claims for multivitamins and antioxidants, maintaining they reduce fatigue and improve immune systems. Immune health was also featured in beverages at SupplySide West.
Kerry showcased Wellmune in a cherry hibiscus ImmuniTea. Wellmune is a proprietary baker's yeast beta 1,3/1,6 glucan for immune health. It is taken up into the body through specialized immune tissue in the intestines. There, immune cells engulf Wellmune and degrade it into smaller fragments that bind to neutrophils, the most abundant immune cells in the body. Primed by Wellmune, neutrophils more quickly recognize and kill foreign challenges such as bacteria or viruses. Fuller et al. (2017) recently demonstrated that Wellmune may protect against upper respiratory tract infection and reduce the duration of symptoms in older people once they are infected.
Artemis International offered an elderberry immune drink to SupplySide West attendees and discussed using elderberry for year-round immunity because it helps keep the natural immune system working properly. It has been shown to enhance cytokine levels and boost antioxidants.
Fruit Juice
O'Mahony and Ortlepp (2017) observed that nutritional breakfast innovation has also extended to juices in recent years. Consumers are favoring juices over carbonated beverages for their perceived lower sugar content. Glanbia Nutritionals created a beverage concept, Omega-J, which provides balanced energy and health. Containing BevGrad XtraSmooth Flax as a source of fiber, TruCal for delivering the natural benefits of milk minerals, and a combination of vitamins for a healthy nervous and immune system, the prototype showcases how traditional orange juice can provide added value.
Blueberries can also fit into the beverage-for-breakfast trend because they are already associated with breakfast as ingredients eaten out of hand, in cereals, and in smoothies, says Tom Payne, industry specialist to the U.S. Highbush Blueberry Council. "Blueberries are a natural for innovations in drinkable breakfasts, which provide an ideal solution for busy people who consider breakfast an important meal but one that they often have to consume on the move. Blueberries are the inspiring ingredient in many beverage categories: blueberry tea, smoothies, pourable yogurts, drinkable desserts, juice drinks, wheat beers, lagers, craft beers, stout, wine, vodkas and gins, functional drinks. As an example of nutritional innovation, blueberries are being formulated into fiber drinks, which are increasing in popularity. They work well with blueberries, which make the drinks a delicious way to get natural antioxidants."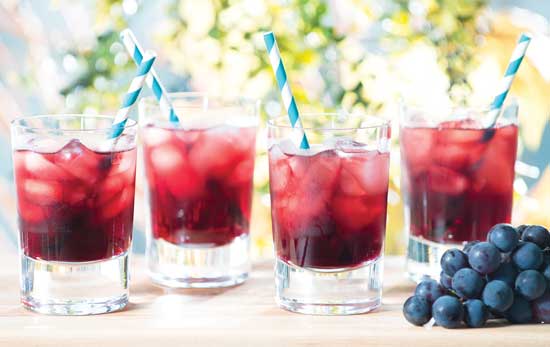 A 2017 consumer survey conducted by Welch's Global Ingredients Group indicated that Millennial fruit juice drinkers in Europe overwhelmingly view 100% fruit juice as a healthy beverage. When asked to rank a selection of popular beverages in order of how healthy they considered them to be, the respondents listed sparkling water, 100% fruit juice, and milk as the healthiest choices. The three most interesting benefits to European Millennial fruit juice drinkers were energy, mind health, and heart health. Welch's Global Ingredients Group offers Concord grape juice. In combination with an exceptional flavor profile, it provides natural polyphenols, which have been shown to deliver heart-health benefits. In addition, emerging science suggests that Concord grape juice may also provide mind health benefits.
Next month's Nutraceuticals column will discuss ingredients that may have immune health benefits.

Linda Milo Ohr,
Contributing Editor
Denver, Colo.
[email protected]