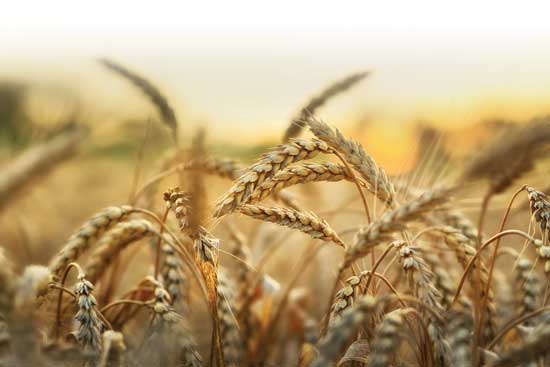 Health benefits of ancient wheat
Increasing demand for traditional, natural, and fiber-rich food has stimulated a renewed interest in ancient grains. A recent study in the Journal of Food Science reports on food uses, digestibility of starch, and nutritional and nutraceutical compositions of Triticum dicoccum wheat, one of the ancient wheat species that is gaining popularity due to its suggested health benefits. Although dicoccum is rich in bioactive compounds, with starch reported to have slow digestibility, the content and composition of bioactive compounds are reported to vary depending on the geographical location, seasonal variations, varieties used, and the analytical methods followed.
Although foods prepared from dicoccum wheat can be considered hypoglycemic, the researchers concluded that "the studies carried out on nutritional and clinical studies are very limited to substantiate their health beneficial effects. Hence, more nutritional and clinical studies need to be carried out using animal or human models with varieties grown in different regions of the world."
Restaurants battle for market share
Restaurants around the world are increasingly vying for market share with non-foodservice competition, according to a new report released by AlixPartners, a global business advisory firm. The consumer survey that underpins the report, which spanned 12 major economies, found that restaurant spending ranked behind grocery, education, and nonfood retail purchases in importance to consumers.
While over a third (34%) of consumers, on average, say they expect to dine out more often in the year ahead than in the previous 12 months, only 28% of consumers say they intend to spend more for their meals, with 26% saying they anticipate spending less. In three-quarters of the countries surveyed, the No. 1 or No. 2 reason consumers said they were cutting back on dining was to have more money to spend on other expenses. Top strategies to reduce spending vary on a country-to-country basis, ranging from ordering cheaper food and ordering fewer items to using coupons and discounts, and taking advantage of frequent diner programs.
"Restaurant operators need to take aggressive steps to regain both market share and the mind-share being lost to adjacent industries such as travel and retail," says Adam Werner, global co-head of AlixPartners' Restaurant, Hospitality and Leisure Practice and a managing director at the firm. "To compete globally, they must not only be aware of the consumer nuances across markets but also have sound strategies and concrete tactics in place to capture profitable growth potential where it exists."
Some like it hot and spicy
Cultural influences and the more adventurous taste buds of U.S. consumers have resulted in growth in the number of hot and spicy seasonings being shipped to independent restaurants and commercial and noncommercial foodservice outlets, according to The NPD Group, a leading global information company. Among the top-growing seasonings are curries, which grew by 11%, and chili peppers, which grew by 12%.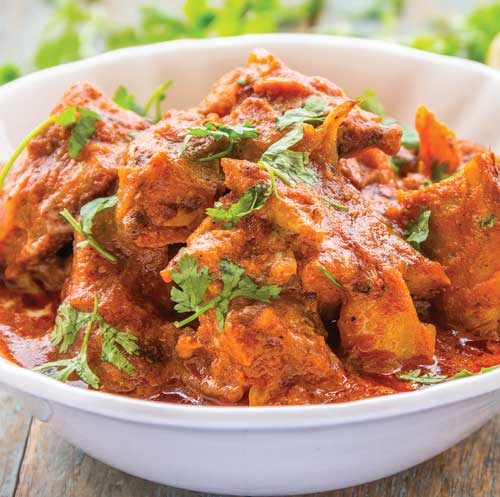 The increasing popularity of ethnic flavors and dishes is supported by the fact that 75% of U.S. adults, especially young adults, are open to trying new foods. When consumers dine out, they want to see hot, garlic, and spicy flavors on menus. Dishes such as chicken tikka masala, and ingredients such as poblano and doenjang, are fast becoming recognized names on restaurant menus as well as grocery store shelves.
Dollar sales of total spices and seasonings shipped from broadline foodservice distributors to restaurants and other foodservice outlets increased by 7% versus a year ago in the year ending March 2017, according to NPD's SupplyTrack, a monthly tracking service that tracks every product shipped from major broadline distributors to their foodservice operators.
In addition to a rise in traditional ethnic flavors, there is also a rise in emerging Asian flavors such as galangal, lychee, mango, Asian pear, and papaya, as well as emerging Hispanic flavors such as hibiscus, dragon fruit, mammee, and bitter orange.
"The growing Asian and Hispanic populations in the United States have introduced new flavors into the American diet and many of these flavors are now mainstays in our kitchens and on menus," says Ann Roberts, vice president of NPD's SupplyTrack. "There are also new flavors and flavor profiles emerging and growing, which makes it important for distributors, manufacturers, and foodservice operators to understand the impact of ethnic cultures and their related flavors in order to recognize growth opportunities."
Dairy alternatives market flourishes
Plant-based dairy alternatives are expected to make up 40% of the combined total of dairy and dairy alternative retail sales, up from 25% in 2016, according to market research firm Packaged Facts. The shift away from traditional dairy products, such as cow's milk, toward plant-based alternatives is attributed to the belief among a growing number of consumers that plant-based foods are healthier than animal-based foods. There is also a base of consumers motivated by animal welfare concerns, which has led them to choose plant-based beverages over animal-based products.
"Vegetarians and vegans together account for less than 15% of all consumers and their numbers do not grow very rapidly, but a growing number of consumers identify themselves as flexitarian or lessitarian, meaning that they've cut back on their consumption of animal-based foods and beverages," says David Sprinkle, research director for Packaged Facts. "It is this group that is most responsible for the significant and ongoing shift from dairy milk to plant-based milk."
Looking ahead to 2018, Packaged Facts expects several new nut- and legume-based milk alternatives to find a wider audience, including milk made from barley, flax, hemp, peas, and quinoa. These alternatives will join current nut-based options such as cashews, hazelnuts, macadamias, peanuts, pecans, and tiger nuts, as well as varieties made from bananas, cassava, oats, and potatoes.
FDA questions soy health claims
Susan Mayne, director of the FDA's Center for Food Safety and Applied Nutrition, recently proposed a rule to revoke a health claim for soy protein and heart disease because "numerous studies published since the claim was authorized in 1999 have presented inconsistent findings on the relationship between soy protein and heart disease." Despite evidence supporting a relationship between soy protein and a reduced risk of heart disease, Mayne asserts that "the totality of currently available scientific evidence calls into question the certainty of this relationship."
If the FDA finalizes the rule, the agency will allow the use of a qualified health claim "as long as there is sufficient evidence to support a link between eating soy protein and reduced risk of heart disease." A qualified health claim requires a lower scientific standard of evidence than an authorized health claim, and would allow the industry to use qualifying language that explains the limited evidence of a health benefit.
In response to the FDA's proposal, The American Soybean Association commented, "In a time when heart disease is the number one cause of death both in the United States and the world, we can't afford to discourage people from taking steps to improve their diets with heart-healthy ingredients. There is still evidence that shows eating soy protein can help reduce the risk of heart disease, and while we are of course disappointed that FDA is looking at moving the health claim for these products from 'unqualified' to 'qualified,' it's important for consumers to remember that soy protein can be an important part of a heart-healthy diet."
---
News Bites
• Japanese food and ingredients maker
Ajinomoto
completed procedures for the acquisition of all shares of
Labeyrie Traiteur Surgelés S.A.S.
through its consolidated subsidiary
Ajinomoto Foods Europe S.A.S.
• BENEO will mark its 10-year anniversary with a celebration at its stand during the 2017 Food Ingredients Europe event in Frankfurt, Germany.
• Briess Malt & Ingredients Co. announced a $17 million expansion of its barley processing and malting facility in Manitowoc, Wis. The plan includes replacing an aging structure and installing a roaster and automated packing line for the production and packing of specialty malts.
• Brisan acquired Product Dynamics, a division of RQA, broadening its suite of ingredients and consumer and sensory research and product development services.
• CoreFX Ingredients, manufacturers of custom dry dairy, cheese, and lipid ingredient solutions, inaugurated its 5,000 square-foot Innovation Center in Chicago.
• Innophos has acquired NutraGenesis, a Vermont-based marketer of proprietary, branded, and science-backed nutraceutical ingredients.
• K·FISH is being introduced to the global market by the Ministry of Oceans and Fisheries of the Republic of Korea. The globally competitive premium seafood brand will first be exported to the United States, then to Asian countries, and move on to Europe, South America, and the Middle East in 2018.
• Mars Food finalized the acquisition of Preferred Brands International, a Stamford, Conn., manufacturer of all-natural, ready-to-heat Indian and Asian food products sold primarily under the Tasty Bite brand.
• Naturex, a global leader in natural specialty ingredients, appointed Sarah Martin as its new chief scientific officer.
• Nestlé is investing 30 million Swiss francs in its first infant formula plant in Russia. The plant will be part of the existing Vologda site, where Nestlé has operated for 14 years.
• Nestlé acquired Texas-based Chameleon Cold-Brew, a leading provider of premium crafted coffee and the No. 1 organic cold brew brand in the United States.
• Sugarmade has entered into late-stage negotiations with two companies to create the largest publicly traded cannabis industry supply company.
• Syngenta has agreed to buy the Nidera seeds business owned by Chinese grains trader COFCO International.
• Tate & Lyle announced plans to more than double capacity of its non-GM maltodextrin product line. The expansion is expected to be completed in 2019.
• Unilever has announced it will buy the specialty tea brand Tazo from Starbucks to expand its portfolio in a fast-growing specialty tea segment.

Margaret Malochleb,
Associate Editor
[email protected]