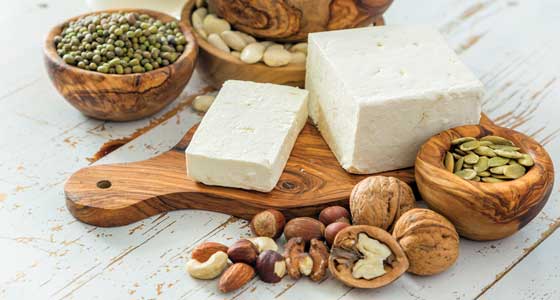 Let's face it, consumers demand a lot from food manufacturers. They want more healthful food offerings and products made from clean label ingredients, but they also want foods in new and exciting flavors that are convenient to prepare or eat on the go and that come in novel forms, to cite just a few examples. For food manufacturers, staying on top of all of this means keeping up to date on the latest market research, ingredient developments, and academic studies.
This month's Ingredients column will move away from its customary coverage of a single topic to focus on a range of insights into food and consumer trends as well as ingredient and product research. Flavor experts will offer some predictions about what's on the horizon. Fats and oils researchers will present an update on options for removing partially hydrogenated oils from the food supply. And members of the Tate & Lyle R&D team will discuss the ways that they are working across industry and academia to bring leading texture science researchers together. These initiatives represent just a sampling of the diverse work being conducted by food researchers and the emerging issues that will continue to shape the food industry.
Insights Into Market Trends
What's the next kale? What health and wellness issues are resonating with consumers this year? Is sustainability still a concern for shoppers? An ongoing effort to keep up with the latest food product and consumer trends is a key component in successful product development efforts.
Innova Market Insights reports that the following trends are reshaping the food industry: the push to develop clean label products that are natural, organic, non-GM, or made without additives or synthetic preservatives; the increasing diversity of plant-based ingredients; and an emphasis on balanced sweetness in formulations that reduce but do not eliminate sugar.
To this last point, a recently released sweetener from Cargill, Minneapolis, Minn. (cargill.com), blends stevia extract with honey. Nectar Blend is for use in sauces, cereals, bars, and baked goods; it allows manufacturers to reach the same sweetness level using less honey and offers the benefit of a clean label ingredient, says Mandy Kennedy, senior marketing manager at Cargill. "Equally important, Nectar Blend offers significantly fewer calories per serving than honey alone. Given the upcoming FDA nutrition label changes, calories and sugars will soon be highlighted more than ever," she observes. In a related note on sweetness, Kerr Concentrates, Salem, Ore. (kerrconcentrates.com), developed Sweet Squash, a proprietary blend of vegetable juice concentrates with a neutral flavor and color that provides the sweetness of sugar with fewer calories.
Sterling-Rice Group, meanwhile, reports some interesting trends affecting the culinary sector, including one it has dubbed "Cook + Connect" (Sterling-Rice 2016). Sterling-Rice analysts say that the sharing economy has extended to the culinary and home cooking spheres with communal dining experiences and the rise of fleet-farming, which entails property owners allowing others to farm their lawn in exchange for the owners keeping a small portion of the food and the volunteers selling the rest at farmers markets.
The organization also notes a trend toward minimizing food waste as chefs find ways to use stems, skins, rinds, leaves, pulp, and peels to create a number of delectable foods. As far as ingredients go, protein, which seems to be available in just about any food and beverage product, is still getting its fair share of attention. "Regardless of how consumers are approaching their eating style—small snacks throughout the day, indulgence they can feel good about, flexitarian, and more—the consistent theme throughout is that protein continues to be in demand and on trend, says Colleen McDonald, marketing manager at Wixon, St. Francis, Wis. (wixon.com). "While meat protein is growing in breakfast and snacking occasions, the rapid growth of alternative and plant-based proteins is disrupting the food items that traditionally were not looked to for a source of high protein," McDonald continues. "Consumers can, and do, purchase cereal, muffins, cookies, and more that are packed with protein. In addition, we are finding beef proteins in baked goods to enhance the protein levels, and we are seeing plant-based proteins really making an impact in nutritionally engineered products."
Rikka Cornelia, product manager at BI Nutraceuticals, Rancho Dominguez, Calif. (botanicals.com), also cites protein, specifically protein powder, as an ingredient that continues to have appeal among consumers and product developers. "Once an ingredient only popular amongst body builders, protein has achieved mainstream popularity in recent years. It is now being sought after by a broad range of consumers, from individuals aiming to maintain a healthy lifestyle to vegetarians seeking protein supplementation," she says. Like others in the industry, Cornelia sees the use of plant-based proteins taking off as these ingredients address the trends of clean label, allergen-free, and sustainability.
--- PAGE BREAK ---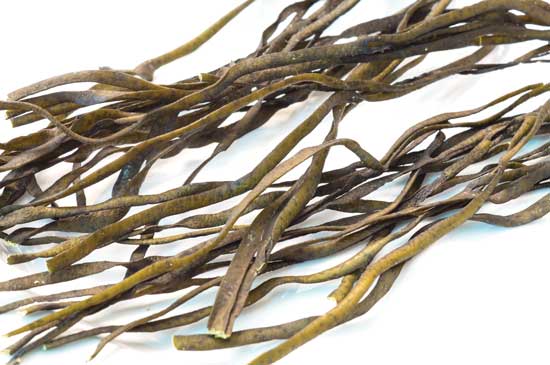 And as far as the next kale is concerned, it just might be another green plant—seaweed in the form of "spaghetti," points out Jodie Minotto, global food and drink analyst at Mintel (Minotto 2017). The sea vegetable industry is garnering attention as a new food supply and new flavor, she writes, and in Europe there's a buzz about seaweed spaghetti with several brands producing minimally processed products made from seaweed. London-based Atlantic Kitchen, for example, offers a fresh Super Greens Bowl with Sea Spaghetti Seaweed product and a dried Sea Spaghetti Seaweed product.
Forecasting Future Flavors
Let's take a closer look at a trend involving a key quality of foods and beverages—flavor. "With the ability to access answers to any questions within seconds, consumers' desire, and, quite honestly, demand for knowing what they are consuming, where it came from, the impact it will have on their bodies, and more, is becoming an expectation versus a 'nice to have.' That fact, coupled with the expectation of great taste, has consumers looking for real ingredients, with authentic and delicious flavor," says Dawn Manthei, lab manager at Wixon. "An example you see now are nutritional products with flavors like red velvet cupcake, birthday cake, and mint chocolate, demonstrating that the days of accepting a protein-fortified food with a medicinal or astringent taste are long gone."
Whether it's exploring the flavors of cuisines near and far, pinpointing the next "it" flavor, or as Manthei mentions, using innovative flavors to mask undesirable tastes in foods enriched with protein, flavor is one of the attributes that can make or break food and beverage products. Food manufacturers are wise to keep abreast of the latest flavor trends to see which ones have the potential to move into the mainstream. Flavor Radar from FONA, Geneva, Ill. (fona.com), is one such trend resource. Flavor Radar is a model that maps flavors into four categories—novel, up and coming, mainstream, and everyday—using resources such as menu, retail product introductions, and print media data. From this information, FONA produces an annual Flavor Insight list based on research that tracks the number of new product or menu mentions, proving that a particular flavor is trending in one of the four categories, says Lisa Demme, director of marketing at FONA. As the trends change, so does the list, she adds, with some flavors coming off the list and other added. FONA also includes suggested flavor pairings of common flavors that complement the flavors on the 2017 Flavor Insight list. (See sidebar.) Think of it as a guide to using familiar flavors to introduce consumers to unusual flavors or combining familiar flavors to make products stand out from the ordinary.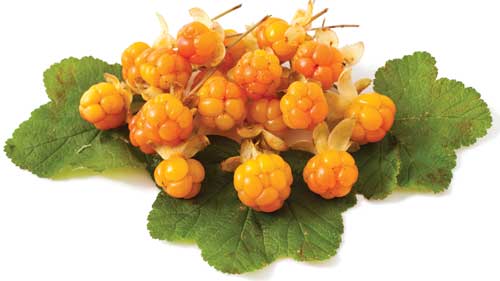 To start, FONA defines novel flavors as those featured in menu items at fine dining restaurants or in premium products sold at specialty retailers. Six flavors made the list this year: feijoa, pichuberry/cape gooseberry, purple yam/ube, lucuma, cloudberry, and tigernut/chufa. The flavors vary, from the sweet and tangy pichuberry and tart cloudberry to maple-like lucuma and earthy tigernut. Beverages and ice cream are some of the products that feature these flavors, but FONA did note a jam, sauce, cereal meal, and cottage cheese that feature feijoa, cape gooseberry, purple yam, and cloudberry, respectively.
Flavors considered up and coming by FONA are those found in menu items at casual dining establishments, mentioned in specialty food publications such as Saveur and Bon Appétit, or used in mid-priced products sold by smaller companies and/or brands. Quince, black current, za'atar, pistachio, and fig make up the list. Fig and pistachio are quite familiar to many consumers and may seem out of place on a list of up-and-coming flavors. (Fig Newtons, now known as Newtons, have been around for more than a century, for example.) Demme explains, however, that the flavors are considered up-and-coming based on movement across nontraditional food categories and use in creative food and beverage applications on menus and in recipes. To her point, FONA's 2017 Flavor Insight cites such products as Jérôme Ferrer Garden Pea and Pistachio Gaspacho, Trader Joe's Pistachio Pomegrante Crisps, and The Girl with the Grill Fig n' Whiskey Carolina Style Grilling Sauce.
Mainstream flavors—those that are found in menu items at family dining and fast casual restaurants, are mentioned in general interest publications such as Food Network Magazine and Women's Health, or are featured in a national brand's product—are praline, apricot, ginger, yellow/green curry, grapefruit, poblano/ancho chili, and lavender. What's interesting about these flavors is how they've turned up in a diverse range of products. Tea, mayonnaise, and ice cream that feature curry, and beer, soup, and a honey sweetener with ancho chili are some of the product examples that FONA notes. Rounding out the 2017 Flavor Insight list are flavors considered everyday flavors: honey, tangerine, blackberry, blue cheese, maple, dill, and barbecue. What makes them everyday flavors, according to FONA's research, is that they are featured at quick-service restaurants. Two examples include a buffalo chicken and blue cheese pizza at Domino's Pizza and the Acai Bliss with Honey beverage at Jamba Juice.
Collaboration Advances Texture Research
Collaboration is key in today's competitive food industry. To promote knowledge sharing, Tate & Lyle, Hoffman Estates, Ill. (tateandlyle.com), held an event earlier this year that brought together experts in the area of texture science.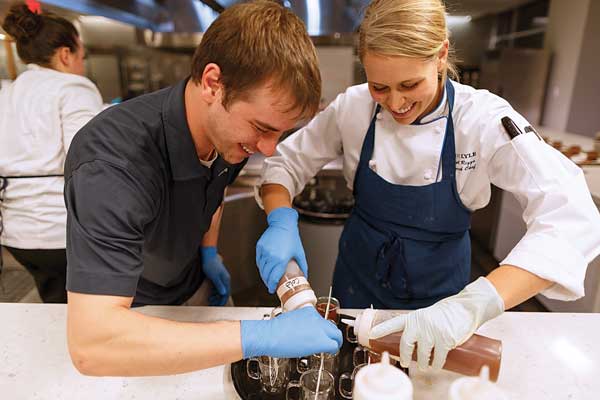 The main goal of the two-day event held at the company's headquarters was to present the science of texture, including rules, data, and information about textural mapping activities that are underway to make it easier to solve challenges that affect process and stability of the texture of food products, says Judy Whaley, Tate & Lyle senior vice president, sweeteners and texturants new product development. It is actually the culmination of a year-long effort by the company's scientists, who presented information at events around the world about the roles of starch ingredients in texture, the physical properties of these ingredients, and how the ingredients perform in food applications, explains Whaley. They did this, she says, to increase the beneficial dialogue between food manufacturers, food ingredient suppliers, and academia in order to close up some of the gaps that exist in the development of texturizing ingredients.
Speakers included scientists and engineers from varying disciplines who spoke on topics around three themes: the most promising ingredient innovations in texture science, how texture will enable innovations in food, and the ways that sensory science can enable more rapid food design that attracts consumers. To the last point, Whaley says that the intersection between texture and consumer appeal is becoming increasingly important for researchers and product developers to understand in developing products with textures that drive consumer liking and satisfaction with food.
The attendees at the event, who included representatives from major food and beverage companies, also had the chance to tour Tate & Lyle's facilities and view demonstrations illustrating how emulsions work, how instant starches perform when they are dispersed, and why they perform the way they do. Attendees also learned about the properties of simple starches when they cook and properties of starches in dough formation.
Tate & Lyle plans to continue its efforts at promoting the science of texture with events like the one it hosted this year. "It is something we think is needed in the industry," says Whaley. "We need to stimulate this kind of discussion, and we want to be part of leading that conversation with universities, with food producers, and with other food ingredient suppliers."
--- PAGE BREAK ---
Companies Foster Ingredient Innovation
Food producers face a number of challenges in areas such as ingredient functionality, health and wellness, clean label, and sustainability. Ingredient manufacturers and research centers continue to step up and provide solutions. Two recent examples include QUALISOY determining optimal PHO replacements and Cargill exploring label-friendly alternatives to standard dough conditioners.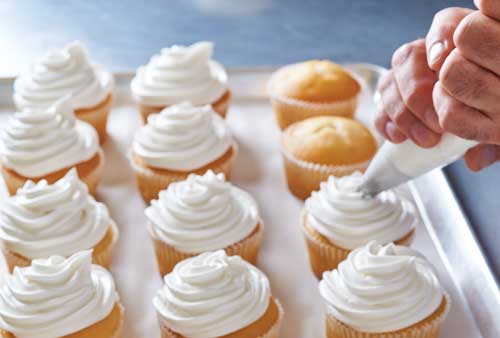 The development of fats and oils to replace partially hydrogenated oils (PHOs) has sped up over the past few years as the U.S. Food and Drug Administration's mandate to remove them from the processed food supply draws closer. One of the challenges is making sure that the replacement fats and oils deliver the functionalities that manufacturers have come to expect with PHOs. The results of recently conducted comparative baking studies by QUALISOY, Chesterfield, Mo. (qualisoy.com), found that enzymatically interesterified (EIE) high oleic soybean oil shortenings were most similar to PHO shortenings in several different applications.
QUALISOY's researchers set out to evaluate the performance of EIE high oleic soybean oil shortenings compared to both PHO shortenings and PHO replacements such as EIE soybean oil and palm blends. The objectives were to determine whether EIE high oleic soybean oil shortenings could be developed to be "drop-in" substitutions for PHOs and to learn how they compared with other potential PHO substitutes, says Frank J. Flider, QUALISOY oils expert.
The results showed that when used for doughnut frying, EIE high oleic soybean oil shortenings were the closest match to PHOs in terms of color, flavor, appearance, freshness, and weeping, while the other shortenings were deficient in one or several of these qualities. "Based upon the results of this study, EIE high oleic soybean oil shortening can be considered a direct "drop-in" substitute for PHO doughnut shortening," says Flider. In buttercream icings, Flider says that EIE high oleic soybean oil shortening performed as well as PHOs. It was workable and spreadable at lower temperatures unlike palm, and it retained its workability at higher temperatures, unlike palm and EIE soybean shortenings. And Flider adds that EIE high oleic soybean oil maintained excellent viscosity stability over time and maintained eating qualities over several months of shelf life. Finally, cakes made with EIE high oleic soybean oil shortening had flavor, cake height, dome-to-side ratios, cellular structure, freshness, and shelf life similar to cakes made with PHOs. He says that EIE high oleic soybean oil shortening produced cakes that were "superior" to those made with palm in terms of dome-to-side ratios, tenderness, and shelf life.
The results of the comparative baking studies show that EIE high oleic soybean oil shortenings provide the food industry with the optimum mix of functionality and stability, says Flider. "With high levels of oleic acid, EIE high oleic soybean oil shortenings came closest to matching the performance of trans fatty acids but without the negative health implications." To meet the demand for PHO replacements, the soybean industry is increasing production, and Flider says that within a decade, high oleic soybean oil will be the fourth-largest row crop in the United States. (Wheat, corn, and conventional soy are the top three.) "At this point, most of the heavy lifting has been done in terms of development and proof of functional equivalence to PHO; it's only a matter of tailoring the EIE high oleic soybean oil to meet desired specifications."
Cargill is taking a closer look into how its new canola lecithin provides functionalities of common dough conditioners plus the extra benefit of being label-friendly. The work began by studying the effectiveness of the company's line of soy lecithin ingredients as dough conditioners, and then it was expanded to include its sunflower lecithin and its new deoiled canola lecithin, says Bill Gilbert, certified master baker at Cargill. While the tests on all three showed they are equally effective at replacing diacetyl tartaric acid esters of mono- and diglycerides (DATEM) and monoglycerides, the canola lecithin offers advantages to bakery product manufacturers in that it is label-friendly, non-allergen, non-GM, and backed by a reliable supply chain, says Gilbert. "We know removing popular bread dough conditioners DATEM and monoglycerides is a top priority for our bakery customers. To address this need, we spent two years testing and validating a simple solution using Cargill's premium lecithin products to replace those problematic ingredients. As lecithin is already used in commercial bread production, our solution enables bakers to eliminate these dough conditioners without adding a single ingredient to the product label."
Finally, this year's exploration of emerging ingredient and research developments will examine the trending topic of insects as food ingredients and food products. Insect products are available from small companies and startups—many of which are internet-based retailers. In fact, a quick internet search turns up such products as insect powders that can be baked into cookies and protein bars or mixed into smoothies, and whole insects like grasshoppers, crickets, mealworms, and ants seasoned with curry, sriracha, garlic, and more. There are even packages of edible Asian forest scorpions and zebra tarantulas to top salads or to batter and deep-fry, as the packages suggest. And the Seattle Mariners Major League Baseball team added chili-lime salt seasoned chapulines, or toasted grasshoppers, to its ballpark menu for the 2017 baseball season.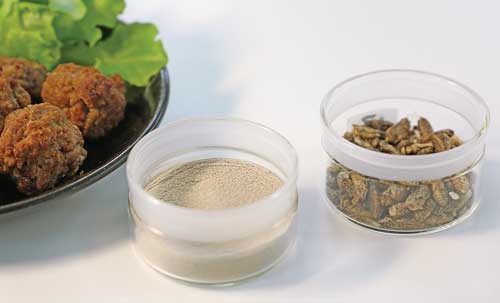 While it may seem that some of these products are there just to shock (it's not difficult to imagine the reaction of dinner party guests served a deep-fried tarantula, for instance), many are promoted both as sustainable sources of protein and as a way to feed a growing population. These products have even drawn the attention of governments where insects are not a traditional food. In the European Union, new regulations on novel foods have set guidance to determine the authorization of insects as a novel food (EFSA 2016). In anticipation of this, researchers at VTT Technical Research Centre of Finland are investigating ways to use insect-derived ingredients in food products (VTT 2017). Recently, the researchers used a dry fractionation method to produce cricket and mealworm fractions that have a variety of flavors (from mild to meat-like) and different degrees of coarseness depending on the size of the pieces of chitin shell in the samples. They removed the fat from the insects before the fractionation process, which resulted in insect fractions that contained between 65%–80% crude protein. They found that the insect fractions bind water and fat well, which prompted them to incorporate them in meatballs and falafel ball formulations, where they replaced anywhere from 5% to 18% of the meatball or falafel dough.
As the food industry evolves to keep up with consumer demands, ingredient shortages, and new government policies, expect to see more novel and cutting-edge developments. Whether the result of technology advancements or collaboration on the part of scientists, emerging research and ingredients will help shape the future of food and beverage formulating.
Next month's Ingredients section will look at alternative ingredients.
---
New Ingredients for Texture Enhancement
Investigating ways to develop and enhance the texture of food and beverage products is a growing area. Texture affects all product categories in one way or another, and Ingredion, Westchester, Ill. (
ingredion.us
), offers a diverse array of solutions to solve texture challenges. The company recently added several new
PRECISA
brand ingredients to improve the texture of cheese products and snack products.
PRECISA 680
starch helps to optimize milk solids and increase yield by 8%–10% while maintaining shred, stretch, and meltability in cheese products used in pizza applications and provides richer, smoother mouthfeel in Greek-style yogurt, fresh cheese products, and cream cheese–type products. The
PRECISA Crisp
starches are specifically tailored to produce textures that can range from light and crispy to hard and crunchy, reduce breakage, bind moisture during mixing, and improve sheetability.
---
Flavor Matches
Try these pairings, courtesy of FONA's Flavor Radar 2017 Flavor Insight, to bring layers of flavor dimension to products or entice new consumers.
• purple yam + white chocolate, coconut, or cajeta
• cloudberry + peach, raspberry, or apple
• feijoa + apple, pear, or mint
• tigernut + honey, almond, or apricot
• black current + wine, lavender, or green tea
• za'atar + cheese, chicken, or chickpeas
• fig + balsamic, olive, or strawberry
• praline + hazelnut, almond, or raspberry
• ginger + lemon, peach, or orange
• yellow or green curry + coconut, mango, or chicken
• lavender + blueberry, lemon, or honey
• maple + bacon, cinnamon, or vanilla
---
Research Roundup
A series of recent research studies highlighted in scientific journals shed some new light on the ways ingredients may add value to product formulations.
Ferreira et al. (2017) offers insights into developing a functional white chocolate product (formulated with prebiotics and dried goji berries) that consumers will accept, for instance, while Wang et al. (2017) found that polysaccharide nanoparticles derived from an edible mushroom variety have potential uses as emulsifiers and bioactive carriers. Earlier in this article was a mention of a "spaghetti" product made from seaweed. Sanz-Pintos et al. (2017) concluded that the macromolecular antioxidants and dietary fiber in this trendy ingredient can be used as sources of new ingredients.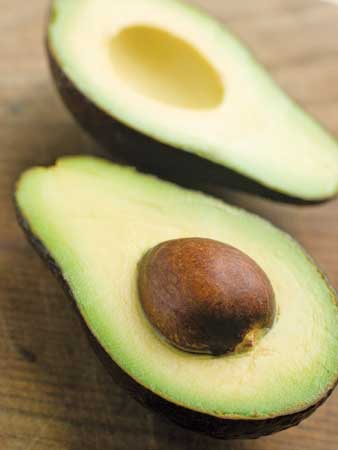 A couple of other studies offer a look at how scientists are exploring the potential uses of foods that are considered waste. In the first study, published in the Journal of Food Science, researchers examined the effectiveness of compounds in avocado seeds against Listeria monocytogenes (Salinas-Salazar et al. 2017). Avocado seeds, or pits, are thrown away while the pulp is used to manufacture products or consumed as is. The seeds and pulp contain naturally occurring lipidic molecules called acetogenins. In the pulp, acetogenins have been shown to have antimicrobial and antioxidant properties. In this study, the researchers isolated and tested the acetogenins in the avocado seeds and found that they have antilisterial activity similar to synthetic antimicrobials. They say that more research is needed to study the toxicology of isolated acetogenins from the seed and pulp, but that there could be potential for the compounds to serve as a naturally derived alternative to synthetic additives to control food pathogens.
The other study examines possible uses of the seeds of jackfruit, a large tropical fruit grown in South America, Asia, Africa, and Australia. In some regions, the seeds are cooked and consumed, but in Brazil and other countries, jackfruit seeds are discarded. Scientists have learned that jackfruit seeds contain some of the same aromas as processed cocoa beans, making the seeds a potential substitute in chocolate manufacturing and thereby easing cocoa bean shortages (Spada et al. 2017). The researchers either acidified or fermented jackfruit seeds and then dried them to produce flour samples. The samples were roasted under different time/temperature combinations similar to how cocoa beans are roasted to develop flavor and aroma. They then used gas chromatography-mass spectrometry to identify compounds in jackfruit that are associated with chocolate aroma. The fermented samples contained more of these compounds. A team of volunteers also smelled those samples and noted aromas that included fruity, caramel, and hazelnut. Based on the results, the researchers reported that there is promise for jackfruit seeds to contribute to the production of chocolate and that current work investigating the roles of other volatile compounds in the formation of chocolate aromas in jackfruit may produce additional insights.

Karen Nachay,
Senior Associate Editor
[email protected]