Recipe: Pineapple Coconut Chia Pudding
Chef Jessica Foust began her culinary education wanting to become a pastry chef, but left with a BS in Culinary Nutrition and registered dietitian nutritionist (RDN) certification. In 2012, she was hired to bridge the gap between culinary and nutrition at McDonald's, which at the time was beginning the journey to improve its menu by offering healthier items. Today, Foust is the culinary director for Farmer's Fridge, a growing Chicago-based food start-up that stocks its "fridges"—aka vending machines—daily with fresh salads, grain bowls, and healthy snacks.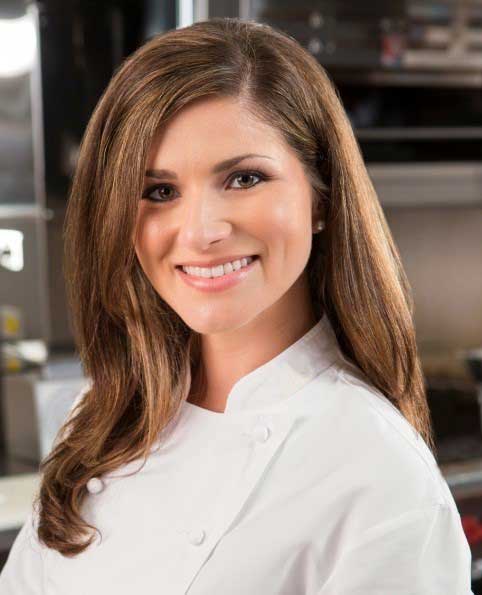 Q: You started out getting your culinary degree from the Culinary Institute of America (CIA). What was the impetus for deciding to get your BS in culinary nutrition and then your RDN credential?
Jessica Foust: When I got to the CIA, I saw a disconnect between the chefs that were training the next generation and creating amazing flavors and food for the world to eat, but weren't necessarily feeding themselves well or didn't really know how to feed others that well, at least from a nutrition perspective.
At the same time, I was working with dietitians that tell you what you should be eating by the numbers, but couldn't necessarily put it together in a palatable way. I had planned to get my bachelor's degree at the CIA, but decided that I really wanted to explore the intersect of the two disciplines—culinary and nutrition—which led me to transfer to Johnson & Wales and ultimately graduate with my degree in culinary nutrition and become a registered dietitian.
Q: How has your work for McDonald's influenced your approach to your role at Farmer's Fridge?
Foust: I joined McDonald's about seven years ago, and my role was originally to bridge the discipline of nutrition and culinary—bring those two things closer together with all of the work that was going on to develop a more wholesome menu with oatmeal, smoothies, and McWraps. My role quickly grew to leading culinary innovation efforts for the U.S. business beginning with the discovery phase for all of the categories—everything from breakfast, to chicken, and beverages.
It was an amazing opportunity to really understand how a business at the scale of McDonald's manages innovation, supply chain, and recipes that feed millions of people every day. I use that perspective here at Farmer's Fridge to develop a menu and a completely new eating experience for our customers that's scalable and consumer led. We are really focused on developing a menu of wholesome, fresh options that consumers can have confidence in when they visit one of our fridges.
Obviously, being in the start-up world is very different from being in a large corporation. I had the benefit of working with some amazing individuals at McDonald's and elsewhere who taught me a lot. I'm very thankful for that because in this new start-up role I have to embrace a lot of the roles that they previously supported me with and take them on myself. There is one person—me—leading innovation for Farmer's Fridge, and my role extends from the discovery, development, and innovation phases all the way into strategic sourcing and supply planning, marketing, QA, nutrition, food safety, and training.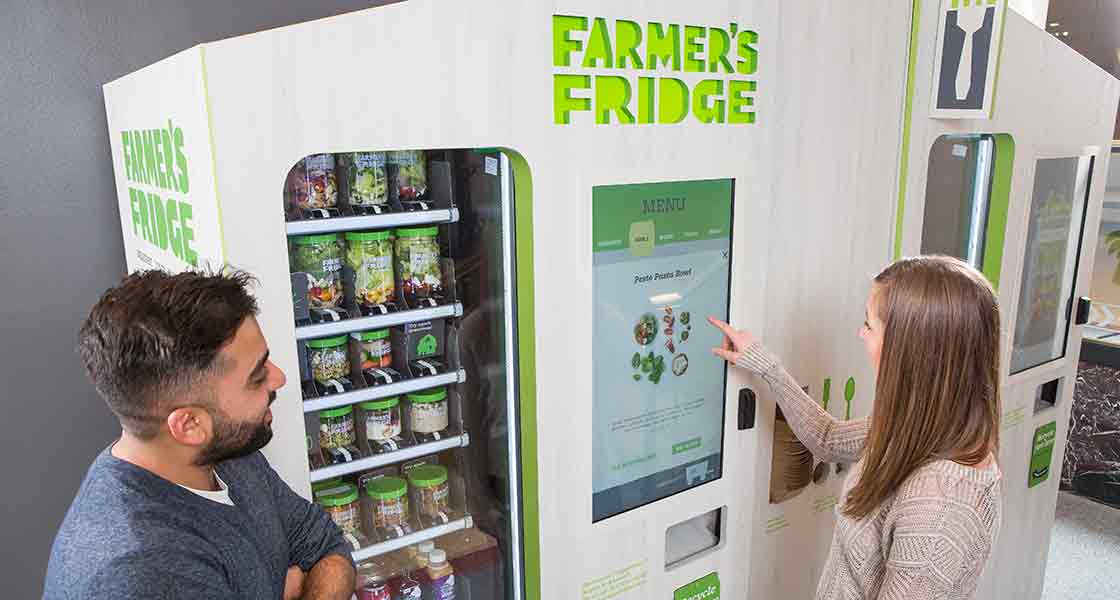 Q: What are some of the other benefits and challenges of working for a start-up?
Foust: There are so many benefits from an innovation perspective, mostly because of the nimbleness of a start-up. In businesses where I previously worked, the scope and scale were so challenging that the innovation timeline was years long. With a start-up like Farmer's Fridge, the innovation process could be a matter of a couple of weeks, which is pretty unheard of.
I'd say some of our biggest challenges are around the supply chain. We work hard to find supplier partners who are aligned with our vision and can deliver on the quality standards that we've set as a company and that our customers are looking for us to deliver. And we work with some great distributors, but some of the ingredients we want to source may not be currently stocked. So, there's a lot of work that goes into those partnerships that we're building. We're working to build this library of ingredients that align with our vision and help us to deliver those craveable, seasonal options that our customers want. That ultimately moves us toward the goal of changing the food system.
The Peach Caprese Salad from last summer is the perfect example. We worked with a company called Local Foods in Chicago to help us source Michigan peaches for that salad. It was important that we could source the peaches locally and support the farmer, but I'm sure it would have been easier to source just any old peach. But we thought that this peach tasted the best and we really want to support local businesses as much as we can.
Q: What are the challenges in providing fresh food from a vending machine?

Foust: The first thing that our customers want—both new customers and loyal customers—is to have confidence that the food they're getting from our fridges is fresh and delicious. We're pioneering this new way of dining, and a lot of people might be wary of what they are going to get from a machine. Our food is the same quality that you would get from a restaurant. We have designed our entire business around delivering on that fresh experience.
We do everything fresh every single day in our production kitchen in the West Loop [Chicago]. We have about 40 cooks on staff who are doing everything in house from washing and chopping produce to cooking and shredding chicken, making dressings and almond butters, and assembling all the menu items that go out into the fridges every single night.
We've designed our own proprietary technology that allows us to see what's happening at the fridges from a stocking perspective. We know exactly what needs to be stocked in each and every fridge and assemble our orders that way. Then our drivers come and they deliver all of the food overnight, and anything that's reached its shelf life gets brought back to our kitchen where it's then donated to the Chicago Food Depository.
It's an incredibly labor-intensive business, but all that care that goes into the preparation of our food is a key differentiator for us, and it's what our customers notice and why they come back to us consistently.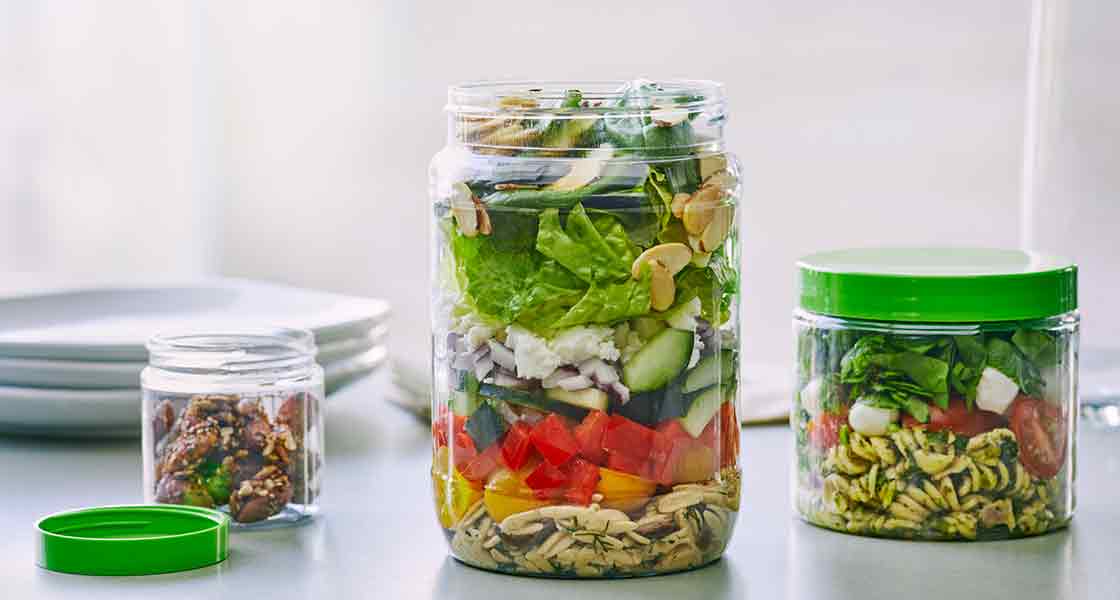 Q: What does your product development process look like?

Foust: So, for example, with the Pesto Pasta and Southwest Bowls, we wanted to get a concept in the fridge quickly to address a consumer need that we're seeing for non-salad, more hearty menu items. We designed some recipes and put them in a handful of fridges towards the end of last year, and the recipes weren't perfect. We talked to a bunch of customers and they helped us understand what flavors and experience they were looking for. Our recipes were, like, 90% of the way there, but it helped us to learn and continue to get feedback.
We refined the recipes and launched them in January, and they're some of our best-selling menu items. So, as a start-up, one of the big benefits is that we can be very nimble and we are really trying to be very transparent with our customers throughout the innovation process. We're going to put new ideas out there for them and see what they like most and continue to hone, refine, and improve the menu along the way to make sure that we can deliver the best experience for them.
Q: What's next for Farmer's Fridge?
Foust: There's a lot of excitement here at Farmer's Fridge to expand. We have customers calling from other areas of the country who have maybe seen us at O'Hare airport or one of our other high-profile locations in Chicago during their visit. There's so much interest around the country for Farmer's Fridge that we definitely could expand the business beyond the Midwest.
From a menu perspective, we're going to continue to push the boundaries of the types of food that can be purchased in this new kind of restaurant vehicle that we've created—everything from bowls to sandwiches and new beverages. We're listening to our customers to understand what they're craving from us and what meets the needs that they have when they're in these destinations where they can't find good food. We're going to make sure that we can find a way to deliver it to them.
We are proud of the food that we serve and that we are pioneering this new type of restaurant and dining experience. While this can be challenging, it is also incredibly rewarding. And the Chicago community has been fantastic to us and we look forward to growing and expanding and finding new ingredients to feature on our menu.
This interview has been edited and condensed for clarity.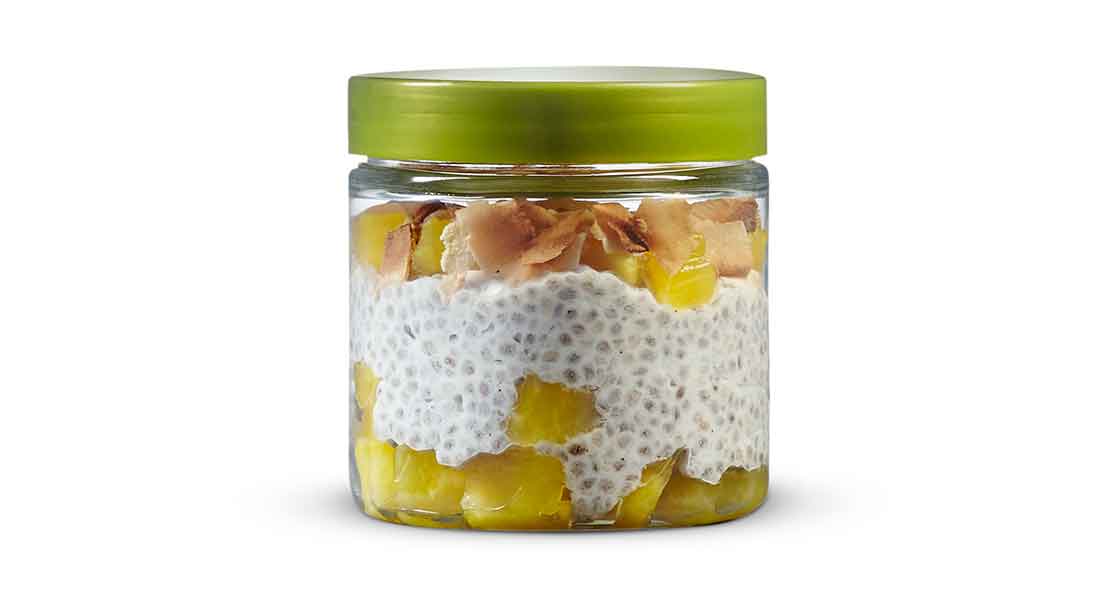 Pineapple Coconut Chia Pudding
Serves 10
Chia Pudding
Ingredients:
306 g pineapple juice
256 g coconut milk
142 g Greek yogurt, whole milk
41 g honey
4.5 g vanilla bean paste
1 g kosher salt
149.5 g chia seeds
Method:
In a large bowl, combine pineapple juice, coconut milk, Greek yogurt, honey, vanilla bean paste and salt. Whisk until completely smooth.
Add chia seeds and whisk until evenly distributed.
Cover mixture and chill for at least 2 hours or until thickened to pudding consistency.
Pineapple Coconut Chia Pudding
Ingredients:
220 g fresh pineapple, diced
900 g prepared chia pudding base (recipe above)
20 g coconut flakes, toasted
Method:
In a 4-oz jar, portion half of the diced pineapple.
Layer with 90 g of the prepared chia pudding.
Garnish with remaining diced pineapple and toasted coconut flakes.