Introduction: Leveraging your network: How collaboration is key to solving the challenges of tomorrow
Collaboration is becoming more essential to solve the challenges that are facing our industry. This episode, organized by the IFT Sensory & Consumer Sciences Division, features two seasoned professionals and longtime members of IFT. They share their experiences while working in interdisciplinary teams, discuss hurdles and hopes for the future, and talk about the role of IFT to encourage and facilitate collaboration.
---
Guests: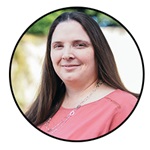 Stephenie Drake, is the Sensory & Application Development Manager at Daisy Brand. Stephenie is interested in developing sensory attributes of products that will meet consumer's expectations in the different applications.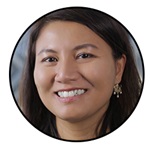 Prof. Cordelia Selomulya is an ARC Future Fellow and is leading the Biotechnology and Food Engineering group with an internationally recognised reputation in particle and drying technology research, particularly for food and dairy applications. She is the director of the Australia-China Joint Research Centre for Future Dairy Manufacturing, a joint strategic initiative funded by the Australian and Chinese governments, and industry partners in both countries, including Bega, Saputo Dairy Australia, Fonterra, Gardiner Foundation, Food Innovation Centre, COFCO, and Mengniu Dairy. She is also the director of Graduate Research Industry Partnership (GRIP) for the Food and Dairy industry. She is the past chair of the Nutracetical and Functional Foods Division (2018/2019) of the IFT.
Host: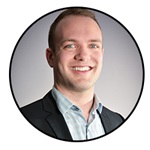 Matt Teegarden, Ph.D., recently completed his Ph.D. in Food Science at The Ohio State University where he also completed his B.S. and M.S. He now works as a Scientist in Product Research and Development at Abbott Nutrition. Matt's scientific focus is in food chemistry and functional foods. He is also an active science communicator, as a co-founder of Don't Eat the Pseudoscience and host of the IFTNext Food Disruptors podcast
---
Are you a start-up looking for an opportunity to share your innovative product with a large concentration of motivated buyers and venture capitalists?
Then you need to learn more about IFT's IFTNEXT Food Disruption Challenge™ Competition!

Participate in this exciting competition designed to help emerging and investment-ready companies gain visibility and make strategic connections. Finalists will be selected to participate in a high-profile pitching event, featured at IFT19 in New Orleans on June 4, 2019. $25,000 grand prize and $5,000 people's choice award. Special application incentives available.

Applications accepted November 27, 2018 – January 10, 2019.