The COVID-19 pandemic continues to pull the global food system into new and uncertain territory. Much of this uncertainty stems from rapid shifts in consumer behaviors as a result of our collective 'new normal'. On this podcast, listeners will hear from experts on consumer behavior and insights, including ideas on consumer behavior in relation to COVID-19, and projections on how these trends will evolve.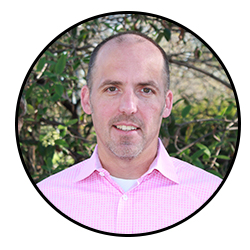 Dr. Christopher Simons, Associate Professor, The Ohio State University, earned his undergraduate degree in Biology from the University of Oregon, his M.S. degree in Physiology from Portland State University in Portland, OR and his Ph.D. in Sensory Science from the University of California, Davis. Subsequently, Chris completed post-doctoral fellowships in the Laboratoire de Neurobiologie Sensorielle [Sensory Neurobiology Laboratory] at the Ecole Pratiques des Hautes Etudes in Massy, France and the Unités de Formation et Recherche de la Odontologie [Dental School] at the Universite Paris 7. From 2004 through 2012 Chris led the Sensory Research function at Givaudan Flavors Corp. and joined the faculty in the Department of Food Science and Technology at the Ohio State University in 2013. Chris' research interests use a multidisciplinary approach to understand the perception of foods and how they are processed to influence reward and ultimately behavior. In 2017, Chris was awarded the Barry Jacobs Memorial Award for Research in the Psychophysics of Human Taste and Smell by the Association for Chemoreception Sciences and in 2018 he received the Educator Award from the North American Colleges and Teachers of Agriculture association.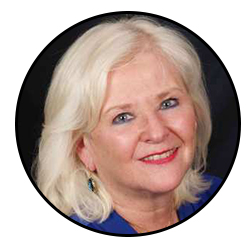 Dr. Elizabeth Sloan, President, Sloan Trends and Contributing Editor, Food Technology Magazine, is President of Sloan Trends, Inc. a 26-year consultancy which identifies new high potential nutraceutical market opportunities via its TrendSense™ predictive model. Sloan is contributing editor to Food Technology and Nutraceuticals World magazines. She was formerly Editor-in-Chief of McCall's magazine; Director of the Good Housekeeping Institute and Asst. Editor-in-Chief, Good Housekeeping magazine; each with 35+ million readers. She served as SVP/International Director, Food & Nutrition, Hill & Knowlton Public Relations over 22 countries; Scientific Director, Am. Assoc. of Cereal Chemists and Director, Nutrition Communications & Technical Services, General Mills. She has authored over 450 articles on food/nutrition marketing and two college textbooks on nutrition. Dr. Sloan holds a Ph.D. in Food Science/ Nutrition with a minor in Mass Communications /Journalism from the University of Minnesota and a B.S. degree in food technology from Rutgers University.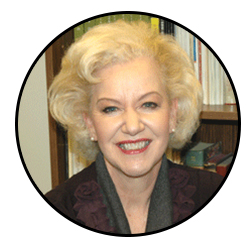 Dr. Catherine Adams Hutt, Chief Science and Regulatory Officer, Sloan Trends, has senior experience in regulatory compliance, food safety, quality systems management, supply chain, health and wellness, business strategy, product development, and software solutions for management of quality and product development processes. Catherine was formerly Chief Quality, Food Safety, and Nutrition Officer for McDonald's Corporation and led Supplier and Restaurant Food Safety teams for YUM! Brands. She was Chief Quality Officer for Coors Brewing Company, led the North America Quality team at H.J. Heinz, and developed next generation Quality programs for the Campbell Soup Company. Catherine was Assistant Administrator for the US Department of Agriculture's Food Safety and Inspection Service (FSIS) where she led the development of HACCP as a regulatory tool. Dr. Adams Hutt has been an active participant in international programs, and led the U.S Delegation for the Codex Food Hygiene Committee. Catherine is a Registered Dietitian and Certified Food Scientist.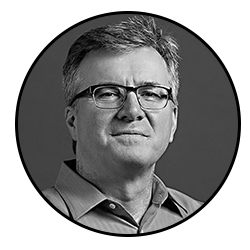 Grant Prentice, SVP and Director of Strategic Insights at FoodMinds, specializes in strategic marketing and market research and has extensive experience in building marketing and issues management programs that utilize nutrition and agricultural science-based intellectual property.


Host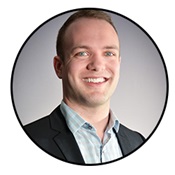 Matt Teegarden, PhD is a food chemist and science communicator, with experience in both industry and academia. Matt is currently the Senior Researcher in the Foods for Health initiative at Ohio State, where he is largely responsible for the development and advancement of scientific operations and communications. Outside of work and IFT involvement, Matt enjoys baking and participating in LGBTQ+ recreational sports leagues around Columbus.