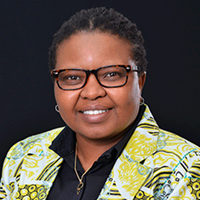 Dr. Catherine Kilelu is a Senior Research Fellow and Head of Program for the Agriculture, Food and Nutrition Security (AFNS) Program at the African Centre for Technology Studies (ACTS) in Nairobi, Kenya. Dr. Kilelu holds a Ph.D. in Social Sciences from Wageningen University in the Netherlands. She leads a multidisciplinary team at ACTS to implement a diverse portfolio of partnership projects on sustainable and inclusive innovation-driven agri-food systems transformation for FNS and improved livelihoods in sub-Saharan Africa. Her research interests are agri-food systems innovation and transitions linked to sustainability, digitalization, inclusive development, and resilient livelihoods. She has published on these themes and is an editor with the Journal of Agriculture Extension and Education-Competence for Rural Innovation and Transformation. She is a member of the Lancet COVID-19 Commission Task force on Green Recovery.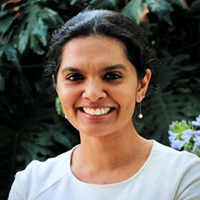 Shanoo Saran, Managing Director, Country Operations, Food Systems for the Future Institute. Shanoo Saran is an operations and partnerships strategist with 15 years of experience in the food & agriculture and development sectors, having worked and lived across four continents. Formerly the co-founder and COO of the Farm to Market Alliance – recognized amongst Fast Company's 2019 Most Innovative Companies in Africa, Shanoo has held senior positions in and worked closely with the leadership of government, international development and private sector. She has successfully built diverse teams across countries, setup and led new impact-focused innovations, and advised organizations on sustainable market entry and business model design to deployment. Shanoo is currently focused on the confluence of / innovation across food & agriculture, technology and finance sectors to build responsible and inclusive businesses. She also serves on the advisory boards of two early-stage tech startups as a founding member. Shanoo holds an MBA in Social Entrepreneurship from Oxford University's Saïd Business School.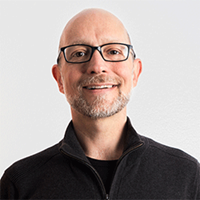 Corey O'Hara is an agriculture and nutrition professional specializing in ethical sourcing and value creation for smallholder farmers. Corey received his PhD from Tufts University, where he researched the interactions between agricultural markets, diet quality, and gender. He also holds a Master's degree in International Environment and Resource Policy and a Master's degree in Agriculture, Food, and the Environment from Tufts, as well as a Bachelor's degree in Linguistics from Harvard.
Previously, Corey worked at the U.S. State Department and as Associate Director of the Clinton Global Initiative on efforts to solve global poverty through public-private partnership. From 2008 to 2010, he founded and coordinated the Haiti Action Network, a multisector group of actors engaged in long-term development, recovery, and reconstruction efforts. Corey has supported iDE since 2006 on a range of projects as well as new partnership development, and he assumed the role of Country Director for the Nepal office in 2020. Corey serves as Editor-in-Chief of the Food and Nutrition Bulletin, a peer-reviewed academic journal focused on global nutrition and human security.


Host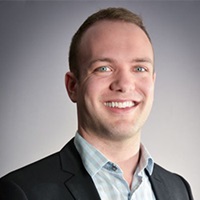 Matt Teegarden, PhD is a food chemist and science communicator, with experience in both industry and academia. Matt is currently the Senior Researcher in the Foods for Health initiative at Ohio State, where he is largely responsible for the development and advancement of scientific operations and communications. Outside of work and IFT involvement, Matt enjoys baking and participating in LGBTQ+ recreational sports leagues around Columbus.