Introduction: Food Foundations Part 2 – Rooted in Food Loss and Waste Prevention: The Rockefeller Foundation
'Food Foundations' is a play on words that highlights foundations that work on improving global food and agriculture. The focus is on how food science could improve lives by increasing food supplies, extending shelf life, improving packaging and storage, reducing postharvest loss and consumer waste, integrating nutrition and agriculture, training and education, food safety, sustainable food systems, etc. Other aspects may also be covered, depending on the foundation's specific work. This episode features the Rockefeller Foundation's Yieldwise Program.

---
Panelist: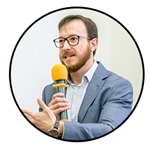 Rafael Flor has 20 years of progressive work experience in international development. He has worked with development institutions, in academia, the private sector, and philanthropy. In his role leading the YieldWise initiative as a Director at the Rockefeller Foundation, he has been supporting partners to embed the food loss and waste agenda into their institutional priorities, investments, and operationsHe held positions with the Earth Institute at Columbia University, Armajaro Trading—now Ecom Trading, the MDG Centre | West and Central Africa, the United Nations Development Programme, and Escuela Agricola Panamericana, Zamorano. Rafael holds a master's degree in Public Administration from the School of International and Public Affairs (SIPA) at Columbia University and a Bachelor degree in Agricultural Engineering from Escuela Agrícola Panamerica, Zamorano.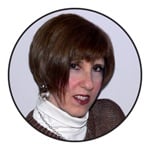 Donna Rosa, 2018 - 2019 Feeding Tomorrow Liaison of the IFT International Division, is an international business development services (BDS) consultant specializing in food processing and agribusiness. She works with micro- and small enterprises in developing countries, offering advisory services such as business analysis, business plan development, market research, training, organization development, and counseling. She has a special interest in food security and utilizing food science to address it.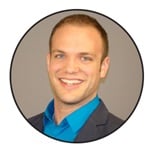 Matt Teegarden, Ph.D., recently completed his Ph.D. in Food Science at The Ohio State University where he also completed his B.S. and M.S. He now works as a Scientist in Product Research and Development at Abbott Nutrition. Matt's scientific focus is in food chemistry and functional foods. He is also an active science communicator, as a co-founder of Don't Eat the Pseudoscience and host of the IFTNext Food Disruptors podcast.
---
Are you a start-up looking for an opportunity to share your innovative product with a large concentration of motivated buyers and venture capitalists?
Then you need to learn more about IFT's IFTNEXT Food Disruption Challenge™ Competition!

Participate in this exciting competition designed to help emerging and investment-ready companies gain visibility and make strategic connections. Finalists will be selected to participate in a high-profile pitching event, featured at IFT19 in New Orleans on June 4, 2019. $25,000 grand prize and $5,000 people's choice award. Special application incentives available.

Applications accepted November 27, 2018 – January 10, 2019.