Clean label has been around for nearly ten years. And while it continues to be broadly discussed within the food industry, today, we're going to go beyond the 'marketing-speak' to explore functional ingredients and value-added nutrition—a trend seemingly spurred by clean label and the increasing demands of mindful consumers. Featuring experts from Ingredion, Innova, and IFT, our latest podcast will examine the emergence of food with a purpose and feature insights about what this means for different generational groups, upcoming trends, the influence of global cultures, and how all of these factors impact future food innovation.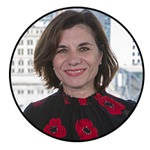 Dr. Maria Velissariou is Chief Science and Technology Officer at the Institute of Food Technologists (IFT), a global non-profit based in Chicago. She oversees science, technology and policy strategies, advocates for the science of food, and partners with stakeholders to advance the food system. Before IFT, Maria led a corporate career domestically and internationally, most recently as Vice President for PepsiCo Nutrition R&D with responsibility for global grains, dairy and children's platforms. A values-driven leader, Maria has been a long-standing advocate for STEM and diversity. She has presented in various conferences globally and has been quoted in several media such as the WSJ, Axios, and Food Manufacturing.
Maria holds a PhD and Master in Biochemical Engineering from the University of Birmingham (UK), and a BEng in Chemical Engineering from the Aristotle University of Thessaloniki (Greece). She also studied executive leadership at Cornell University. Maria is fluent in English and Greek.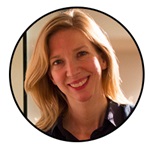 Lu Ann Williams is a co-founder and Director of Innovation at Innova Market Insights. For the past twenty-five years she has worked with some of the world's largest food, beverage and ingredient companies on product development, marketing strategies and technology scouting. She is an expert in trends driving the food and beverage industry. She manages a network of industry professionals, trendscouts and analysts in more than seventy countries that contribute to Innova's proprietary market intelligence platform.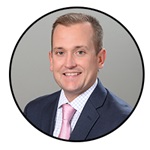 Pat O'Brien is Ingredion's Regional Platform Leader, Clean & Simple Ingredients, U.S./Canada. In his role, Pat is responsible for Ingredion's Clean & Simple strategy and delivery of annual targets for growth in the U.S. & Canada. He works closely with a global team focused on Clean & Simple Ingredients to execute business development, marketing and innovation. Pat joined Ingredion in 2007 and has held roles of increasing responsibility in the areas of marketing and business development. Pat holds a bachelor's degree in business administration, with a major in food marketing, from St. Joseph's University in Philadelphia, Pennsylvania.