We'll explore the rapid changes taking place in the light of COVID-19 and explore what recent emerging trends could mean, particularly as it relates to work and the food system. Participants include IFT's Chief Science and Technology Officer, Maria Vellisariou, and April Rinne, globally-minded advisor, speaker, writer and authority on the new economy, future of work, and global citizenship. April will be the keynote speaker for the IFT20 virtual event this July 13-15.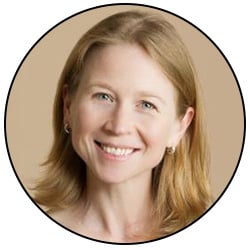 April Rinne is equal parts global authority, advocate, ally and adventurer. Rinne is an acclaimed keynote speaker and contributes regularly to news and media about the new economy and the future of work. She has traveled to more than 100 countries, worked in more than 50, and lived overseas for more than 10 years. She is a Young Global Leader at the World Economic Forum, where she leads the Sharing Economy Working Group, and she is a member of China's National Sharing Economy Committee.
Rinne was formerly chief strategy officer at Collaborative Lab; a private lawyer specializing in international microfinance, impact investing and regulatory reform; global director of WaterCredit at Water.org; adjunct faculty at the International Development Law Organization; director of the World Wide Web Foundation; and advisor to numerous social enterprises and financial institutions. Rinne holds a JD from Harvard Law School, an MA in international business and finance from the Fletcher School at Tufts University and a BA from Emory University; she is a Fulbright Scholar.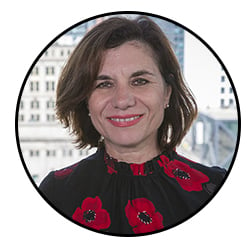 Dr. Maria Velissariou is Chief Science and Technology Officer at the Institute of Food Technologists (IFT), a global non-profit based in Chicago. She oversees science, technology and policy strategies, advocates for the science of food, and partners with stakeholders to advance the food system. Before IFT, Maria led a corporate career domestically and internationally, most recently as Vice President for PepsiCo Nutrition R&D with responsibility for global grains, dairy and children's platforms. A values-driven leader, Maria has been a long-standing advocate for STEM and diversity. She has presented in various conferences globally and has been quoted in several media such as the WSJ, Axios, and Food Manufacturing.
Maria holds a PhD and Master in Biochemical Engineering from the University of Birmingham (UK), and a BEng in Chemical Engineering from the Aristotle University of Thessaloniki (Greece). She also studied executive leadership at Cornell University. Maria is fluent in English and Greek.
Host: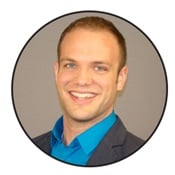 Matt Teegarden, PhD is a food chemist and science communicator, with experience in both industry and academia. Matt is currently the Senior Researcher in the Foods for Health initiative at Ohio State, where he is largely responsible for the development and advancement of scientific operations and communications. Outside of work and IFT involvement, Matt enjoys baking and participating in LGBTQ+ recreational sports leagues around Columbus.