Every day, food science professionals, entrepreneurs and researchers are working on the big and small breakthroughs that will change our food system. In the last couple of years, new products and ingredients have made us rethink how we consume and produce foods; Ingredients like ghost pepper and the "impossible burger" have delighted consumers, while innovations in 3D printing have moved us closer to other breakthroughs, like putting people on Mars. But before these initiatives hit the market, years of R&D goes into developing, testing and prototyping to enable their success.
In this episode, we've invited a few of our IFTNEXT Food Disruptors Challenge judges, mentors and supporters to discuss the future of food and exciting R&D initiatives they expect may disrupt the marketplace in the next couple of years.
Guests: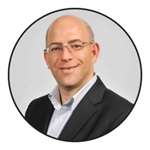 Evan Hyman, Director, Emerging Business at Ingredion Incorporated, currently leads strategy and implementation for Ingredion's Emerging Business initiative in North America. Evan maintains more than 20 years of experience in food, beverage and consumer goods marketing, strategy and business development. He holds a Bachelor of Arts in Political Science from Union College and an MBA from University of Rochester.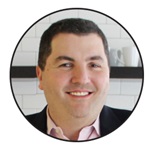 Lenny Lebovich, Founder and CEO of Pre Brands, a premium "packaged fresh" consumer brand platform currently innovating in the retail fresh beef category, the single largest food category by dollar volume. As a reformed investment banker and securities analyst who helped strategically expand Chicago's oldest meat company, launching the first USDA Organic-certified beef brand (Sommers Organic), he came to the realization that the fresh food industry can operate in the same way other consumer product companies do – led by consumer data, insights and trends. Within the beef industry, this has been nothing short of a revolution. Pre Brands has been recognized by leading industry publications, having been named a Top 25 Disruptor (Supermarket News), Category Captain (Progressive Grocer), and Editor's Choice (Supermarket News). Built from the ground up, and venture capital-backed through multiple financing rounds, Pre Brands has become the fastest growing beef company in the US (Source: Nielsen Fresh Facts for 1/1/16 -12/31/17). Lenny is an alum of Indian University's, Kelley School of Business, where he studied finance, real estate and economics.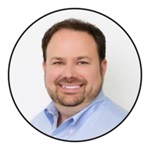 Justin Shimek, CEO & CTO, Mattson, guides Mattson's vibrant technical community of cross-trained food scientists, chefs, commercialization specialists, and regulatory experts. He is a food product and process development veteran who learned his craft inside some of the food and beverage industry's most recognized firms–General Mills, Nestle, E. & J. Gallo Winery, and Del Monte Foods. Justin has a Ph.D. in food science from the University of California, Davis and Bachelors of Science degrees in both food science and nutrition at the University of Minnesota.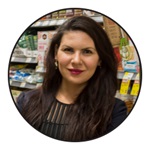 Natalie Shmulik, CEO of The Hatchery Chicago, is the go-to resource for everything food business related. Along with an M.L.A. in Gastronomy from Boston University, she has a wide range of experience working with supermarkets, culinary publications, consumer packaged goods companies and food service establishments including her own restaurant in Toronto, Canada.
Host: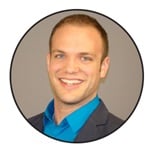 Matt Teegarden, M.S., IFT Student Association Past President 2016-2017, Ph.D. Candidate, The Ohio State University
---
Are you a start-up looking for an opportunity to share your innovative product with a large concentration of motivated buyers and venture capitalists?
Then you need to learn more IFTNEXT Startup Alley.

IFTNEXT Startup Alley, now bigger and better than ever, is where you can meet one-on-one with a leading group of future-forward entrepreneurs developing some of the most innovative products and solutions in the food science industry. Selected Strartups will exhibit and participate in a high-profile pitching event.