Introduction: Exploring New Technology and Governance Challenges when Developing Future Food Products
Created in conjunction with the Muscle Foods Division of IFT, this podcast focuses on the potential challenges of incorporating new technology into food products. Through our conversation with Larisa Rudenko, Visiting Scholar at MIT, we dive into the regulations and discuss how new technology is assessed by the FDA. Examples from the past, including bioengineering technology, reveal insights into the pathways for product development with emerging technology and navigating potential issues that will likely present themselves. Cellular agriculture and the ability to produce foods from cell cultures is also discussed, which has taken center stage for safety assessment, labeling, and consumer acceptance of new technology.
---
Guests: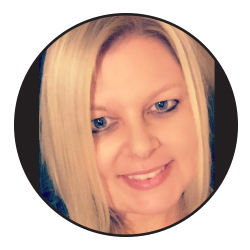 Kelly Kleinsmith, Kelly Kleinsmith is a Regulatory and Compliance specialist at Johnsonville LLC focusing on innovation and emerging technology. She lives in Sun Prairie, WI and is a Food Science graduate from the University of Wisconsin – Madison. Kelly has spent the last 19 years in the meat industry with roles in Microbiology, Sanitation, Food Safety/Quality, Nutrition and Regulatory Affairs. Kelly is the current chair of IFT19's Muscle Foods Division. When she isn't holding Muscle Food's Division meetings, glued to reviewing product formulations or crunching nutritional facts panel numbers, she enjoys visiting her family cabin in Northern WI, and anywhere in the world that requires a passport! [email protected]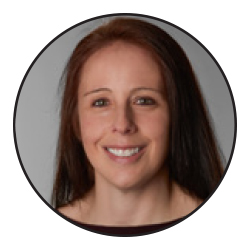 Lauren Sammel, Lauren Sammel is the Director of Sustainable Swine Resources, a division of Johnsonville LLC, focused a porcine material and co-products businesses. She has over 15 years of professional experience in the meat industry, leading and advancing innovative technical solutions for growth, quality, and cost management opportunities. Lauren focuses on developing technical strategies through internal and external partnerships from early stage research and concept development to production line start-up. She has a passion and drive for new discovery and finding solutions for industry challenges. Lauren served as a Director for the American Meat Science Association (2014-2017) and currently serves on the leadership team of the Institute of Food Technologists Muscle Foods Division. Lauren holds a B.S. degree in Animal Science from Virginia Tech, a M.S. degree in Food Science from Kansas State University, and a Ph.D. in Food Science from the University of Wisconsin-Madison.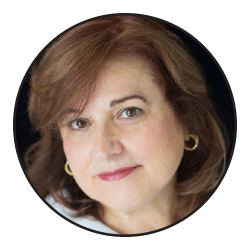 Larisa Rudenko Larisa Rudenko is at the Program on Emerging Technology at MIT where she is studying forms of governance, including biosecurity, for emerging biotechnologies ranging from gene drives to cell based meats. She was the Senior Advisor for Biotechnology at FDA (CVM) for 15 years, where she led the agency initiative to develop novel risk-based approach for the regulation of genetically engineered (GE) animals, including building a new administrative unit for the implementation of that program. She has worked in different US and international venues to develop risk/safety paradigms for genetic alterations in systems from microorganisms to plants and animals (including humans). Her "firsts" include developing a regulatory strategy for the first food from a GE plant; the first comprehensive assessment of the safety/risk of animal health and foods from animal clones; overseeing the first guidance for the regulation of GE animals, and implementing that guidance by overseeing several approvals for GE animals for different uses. Dr. Rudenko internationally recognized for successful leadership and collegial collaboration in developing coordinated strategies and harmonized consensus documents. She has served as a safety advisor to the iGEM competitions, peer-reviewer on public and private sector grant review sections and peer-reviewed journals. Prior to her tenure at FDA, Dr. Rudenko worked in the consultancy and venture capital fields, with emphasis on the development of novel biopharmaceuticals. She received her PhD in Cellular and Molecular Biology from Stony Brook University after completing her doctoral work in DNA damage and repair at the Brookhaven National Laboratory; she is a Diplomate of the American Board of Toxicology. She is also the Founder LXRBiostrategies, a consultancy advising start ups through established corporations on regulatory and governance issues for the product of emerging biotechnologies.
Host: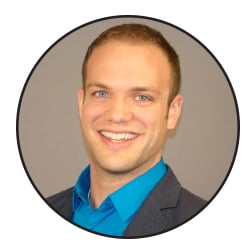 Matt Teegarden, M.S., IFT Student Association Past President 2016-2017, Ph.D. Candidate, The Ohio State University
---
Are you a start-up looking for an opportunity to share your innovative product with a large concentration of motivated buyers and venture capitalists?
Then you need to learn more about IFT's IFTNEXT Food Disruption Challenge™ Competition!

Participate in this exciting competition designed to help emerging and investment-ready companies gain visibility and make strategic connections. Finalists will be selected to participate in a high-profile pitching event, featured at IFT19 in New Orleans on June 4, 2019. $25,000 grand prize and $5,000 people's choice award. Special application incentives available.

Applications accepted November 27, 2018 – January 10, 2019.