The IFT Fellow designation is an honor bestowed upon IFT members by their peers, recognizing exemplary professionalism in the field of food science as well as accomplishments in the areas of scholarly advancement, service to the profession, inspiration of others to excel in the food science and technology field, primary responsibility for the success of a new food product, and/or the improvement of the human condition via food science and technology. Whether working in industry, academia, or the regulatory area, IFT Fellows have shaped the science of food in significant and wide-ranging ways.
To be nominated, an individual must be active in the profession and have been a non-student IFT member for at least 15 consecutive years. All members may nominate candidates, and a group of IFT Fellows serves on a jury to elect the new class of Fellows. In 2019, 12 members were named Fellows.
"Being an IFT Fellow is one of the greatest honors you can have," says Ken Lee, who was named a Fellow in 1998. "It's a validation by peers that your contributions to one of the largest disciplines in the world are of value. Being a Fellow groups you with a bunch of highly self-initiating, knowledgeable people that believe in the value of food science."
During IFT19, the new class of Fellows will be honored on Sunday, June 2, during the Fellows Recognition Forum in Rooms 255–256 and again at the Awards Celebration in the La Nouvelle Ballroom in the Ernest N. Morial Convention Center. Friends and family are invited to attend the Awards Celebration, as are all IFT19 attendees. Attendees are also invited to continue celebrating and honoring the new class at the Welcome Reception.
Congratulations to the 2019 class of Fellows!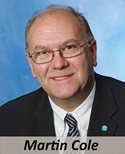 Martin Cole, PhD, CFS
Professor, CSIRO - Commonwealth Scientific and Industrial Research Organisation
Martin Cole is science director for agriculture and food within the Commonwealth Science and Industrial Research Organisation (CSIRO), the National Science Agency of Australia. He is an internationally recognized food scientist and accomplished leader with over 20 years' experience in research management across government, academia, and industry. Prior to his current role, he was director of the U.S. National Center for Food Safety and Technology, an FDA Center of Excellence. Cole has published and presented on many aspects of food science, including food safety, novel processing, and nutritional food security. He has over 15 years' experience with the CODEX Food Hygiene Committee and has frequently been called upon as an expert by organizations such the World Health Organization and the Food and Agriculture Organization, as well as by the U.S. House of Representatives. He currently chairs the International Commission on the Microbiological Specifications for Food and is a member of the High Level Panel of Experts to the UN Food Security Committee. He is also a director with Food Standards Australia New Zealand, adjunct professor at the Tasmanian Institute of Agricultural Science, University of Tasmania, and a fellow of the International Union of Food Technologists.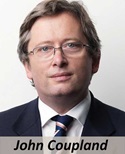 John Coupland, PhD, CFS
Professor of Food Science, Pennsylvania State University
John Coupland is a professor of food science at Penn State and a former president of IFT. He is an expert in the physical chemistry of foods, especially lipid emulsions and crystals, and his research program strives to connect measurements of food structure with functional properties such as flavor, texture, and stability. Coupland is also interested in the social context of food processing and in advancing the status of the food science profession.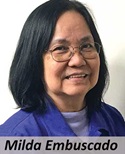 Milda Embuscado, PhD, CFS
Senior Principal Scientist, McCormick & Company
Milda Embuscado is an accomplished food scientist and a recognized leader in hydrocolloid and starch chemistry. She introduced structure-function relationship in flavor encapsulation and ingredient and powder science and technology to better understand ingredients, products, and processes, the underlying causes of product and process failures, and how to resolve them. She is the recipient of several research awards, including the 2016 Outstanding Food Science Award from the Department of Food Science, Purdue University, for recognition of her outstanding career in the food industry and for leading the way and creating a legacy of excellence. Her publications include three books and more than 30 book chapters and scientific papers and several invited presentations. She is an active member of IFT, has served as chairperson of the Carbohydrate and Nutraceuticals and Functional Foods Divisions, and is a recipient of several IFT Outstanding Volunteer awards. She has also served as a member of various IFT committees and the Annual Meeting Scientific Program Advisory Panel, Food Chemistry Track.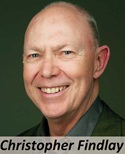 Christopher Findlay, PhD, CFS
Chairman, Compusense
Chris Findlay is the chairman and founder of Compusense. He earned his PhD and MSc in food science at the University of Guelph. He was elected to the IFT Board of Directors in 2016 and is a past chair of the Sensory Evaluation Division. In 2011, Findlay was honored to receive the IFT Inaugural Award for Achievement in Sensory and Consumer Science. He is a fellow of the Canadian Institute of Food Science and Technology. For 40 years, he has taught, lectured, published, and consulted internationally on food science topics, with a particular passion for sensory science.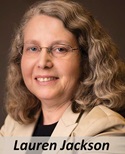 Lauren Jackson, PhD, CFS
Chief, Process Engineering Branch CFSAN, Food and Drug Administration
An accomplished scientist at the U.S. Food and Drug Administration (FDA), Lauren Jackson continues to make exemplary contributions to food safety through her research program and her leadership as chief of the Process Engineering Branch at FDA. Jackson is an internationally recognized expert on mycotoxins, chemical contaminants, and food allergens. Her research focuses on the effects of processing on the formation, destruction, and detection of natural toxins and process contaminants in food. She is also recognized for her research on evaluating the effectiveness of cleaning and other approaches used for allergen control.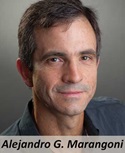 Alejandro G. Marangoni, PhD
Professor, Research Chair, University of Guelph
Alejandro Marangoni is a professor and Tier I Canada Research Chair in Food, Health and Aging at the University of Guelph, Canada. His work concentrates on the physical properties of lipidic materials in foods, cosmetics, and biolubricants. He is the recipient of many awards and is a fellow of the Royal Society of Canada, the American Oil Chemists' Society, and the Royal Society of Chemistry (United Kingdom). He is the editor in chief of Current Opinion in Food Science. Marangoni was honored as one of the 10 most influential Hispanic Canadians in 2012.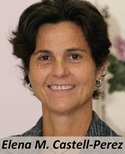 Elena M. Castell-Perez, PhD
Professor, Texas A&M University
At Texas A&M University, Elena Castell-Perez continues to make exemplary contributions to food science through her teaching and research food engineering program while serving her professional society and other stakeholders. Castell-Perez's vital contributions to food science have been in the field of materials science and rheology. Today, her guiding research principle is, "How can a food engineer address the critical challenges of food security and safety?" Her interest in design of therapeutic foods and devices to solve malnutrition problems due to illness or injuries should yield novel nutritious and appealing dietary components that enhance the quality of people's lives.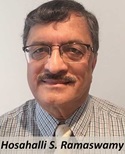 Hosahalli S. Ramaswamy, PhD
Professor of Food Process Engineering, McGill University
With 32 years of experience at McGill University, Hosahalli S. Ramaswamy, professor of food process engineering, continues to make exemplary research contributions in the field of food science through his dynamic insight into process optimization to ensure food safety and enhance food quality. Ramaswamy, an internationally recognized expert in thermal processing, microwave heating, and high-pressure processing, carries out in-depth studies on heat transfer, process optimization, microbial destruction, and food functionality. Ramaswamy has received numerous awards, both nationally and internationally, for promoting novel technologies. He is admired as an accomplished researcher, author, graduate supervisor, editor, consultant, and extension specialist.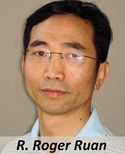 R. Roger Ruan, PhD
Professor and Director, University of Minnesota
An exceptionally productive and high-quality researcher, Roger Ruan makes outstanding contributions in the field of food science and technology and strong impacts on academic, industrial, and regulatory communities. Many of his findings are of practical importance and have been commercially implemented. His expertise includes alternative food processes, especially nonthermal processes for pasteurization and extraction; food stability as affected by state of water; nondestructive imaging techniques for process and product evaluation; by-product and food waste utilization; and circular economy and sustainable food production and processing.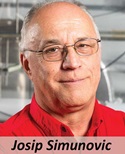 Josip Simunovic, PhD
Research Professor, North Carolina State University
Josip Simunovic is an educator, inventor, innovator, and developer of new technologies for processing, preservation, and safety validation of foods and biomaterials. Collaborations with his students and colleagues in academia, industry, and government have contributed to the establishment of six new companies, nine processing plants, and the introduction of over 200 new products to the American and European markets. These include sensors and instruments for validation of aseptic foods containing particles; devices, systems, and processing plants using continuous flow microwave sterilization; and ingredients, beverages, purees, and soups with uniquely high levels of retention of native nutrients, sensory characteristics, and functionality.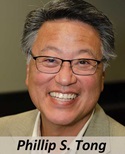 Phillip S. Tong, PhD
Professor Emeritus, Cal Poly State University
Phillip S. Tong is recognized internationally for the creation and communication of a body of scientific and technical knowledge that improved the awareness, understanding, and efficacious use, production, and quality of dairy foods and dairy ingredients worldwide. He helped establish the Cal Poly Dairy Products Technology Center, which he spearheaded for 29 years. He has given invited presentations in 11 countries on dairy ingredients' properties and food applications. Tong also educated and mentored future generations of dairy and food scientists at the university, in addition to instructing 5,000 food industry professionals through 200 dairy foods short courses and symposia he organized during his career.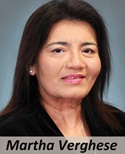 Martha Verghese, PhD, CFS
Professor and Chair, Alabama A&M University
Martha Verghese is an accomplished professor of nutritional biochemistry at Alabama A&M University. Her special interest lies in the utilization of phytochemicals and the design of functional foods/food products for health promotion and the prevention of chronic diseases, especially cancer, diabetes, and heart disease. Her area of research is in developing designs for evaluating phytochemical/nutraceutical bioactivity/bioavailability. She has also provided visionary leadership as chair of the Department of Food and Animal Sciences. Since joining the faculty ranks in 2001, she has advised 58 MS students and 28 PhD dissertations and is currently advising/co-advising four MS and 11 PhD students.