How to Login
Enter your ten digit order number. See the sample mailing label below to find your order number.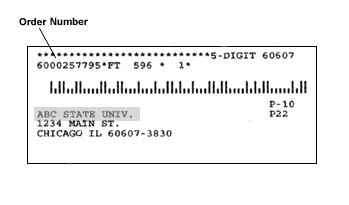 Type your order number exactly as it appears on the mailing label.
This will be the order number you use any time you log in to the Food Technology online archive for your current order. Please note that your order number changes with each renewal subscription term.