With the rapid spread of COVID-19, the global food system has been pulled into new and uncertain territory. New recommendations for personal and public safety, the global nature of the pandemic, and resulting shifts in consumer behavior have all contributed to this uncertainty. This episode of Food Disruptors is one of several that will explore the immediate and lasting effects that COVID-19 may have on the food industry. Today, we're going to speak with experts in food manufacturing and food safety. Listeners will learn what COVID-19 means for food production and how the food industry can ensure food safety in this unique environment..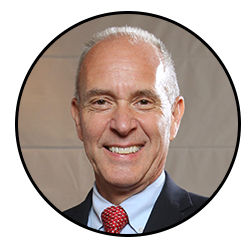 Dr. David Acheson is the President and CEO of the Acheson Group; he graduated from the University of London Medical School in 1980, and following training in internal medicine and infectious diseases in the United Kingdom, moved to the New England Medical Center and Tufts University in Boston in 1987.
In 2002, Dr. Acheson became the Chief Medical Officer at the U.S. Food and Drug Administration's (FDA) Center for Food Safety and Applied Nutrition. Following several other positions at FDA, he was appointed as Associate Commissioner for Foods, which gave him an agency-wide leadership role for all food and feed issues, including health promotion and nutrition. Dr. Acheson was a partner at Leavitt Partners and managed Leavitt Partners Global Food Safety Solutions from 2009 to 2013. In 2013, Dr. Acheson founded The Acheson Group, a consulting firm which provides strategic advice as well as recall and crisis management support to food companies and ancillary technology companies on a global basis on all matters relating to food safety and food defense.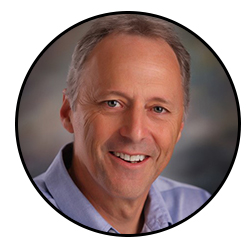 Bruce Perkin is the principal scientist and operator of Robust Food Solutions LLC, a food science-based consultancy that has operated since 2017. In 2016, Bruce was the Chief Strategy Officer for Actionable Quality Assurance (AQA). Prior to joining AQA, Bruce was the Chief Research and Development Officer at Pizza Hut, a division of Yum! Brands. Before joining Yum! Brands in 2005, Bruce served in various innovation and leadership roles with Master Foods, a division of Mars, in Australia, and served in R&D and QA management roles at HJ Heinz (Australia).
Bruce earned his B.Sc. from the University of Melbourne, undertaking a triple major in pharmacology, biochemistry, and organic chemistry, and subsequently completed a Post Graduate Diploma of Clinical Nutrition. Bruce is a Certified Food Scientist, a Certified HACCP practitioner, and is a Certified Manager of Quality and Organizational Excellence through the American Society for Quality. He is also a Preventative Controls Qualified Individual under the FSMA regulations. He has completed Food Defense training through the FDA and the FSPCA. Bruce is the current Past Chairperson of the Dallas /Fort Worth chapter of IFT, and also the Past Chair of the Food Service Division of IFT. In addition, Bruce is a part-time Adjunct Professor at Texas Woman's University teaching Food Science and Food Safety to Culinology students.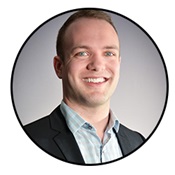 Matt Teegarden, PhD is a food chemist and science communicator, with experience in both industry and academia. Matt is currently the Senior Researcher in the Foods for Health initiative at Ohio State, where he is largely responsible for the development and advancement of scientific operations and communications. Outside of work and IFT involvement, Matt enjoys baking and participating in LGBTQ+ recreational sports leagues around Columbus.