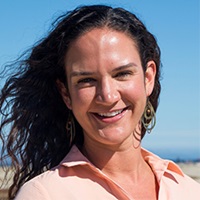 Traci Linder serves as Manager, Global Seafood Traceability at World Wildlife Fund U.S. (WWF), where she helps lead a fantastic team driving industry uptake of the Global Dialogue on Seafood Traceability (GDST) standards. Traci also works across the international WWF network and with a variety of external stakeholders to implement the GDST standards for interoperable and verifiable seafood traceability across the seafood industry. Within this work, Traci leads engagement with the GDST's stakeholder Advisory Group, incorporating input from NGOs, certification bodies, intergovernmental organizations, and other sectors into the GDST standards and related resources.
Prior to joining WWF, Traci worked as a project director at FishWise, helping drive multi-stakeholder engagement and improvements in global seafood traceability. Within that work, Traci directed the technical traceability work within a public-private partnership called the Seafood Alliance for Legality and Traceability, which is a global initiative aimed at driving social, environmental, and economic benefits of traceable seafood supply chains. Before Traci joined the seafood world, she worked as an aquatic biologist leading fisheries studies that ranged from maricultural projects in Costa Rica to large-scale fisheries conservation studies in California. Traci holds both a B.S. and M.S. in Biology from the University of California San Diego.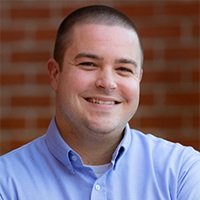 Blake Harris is the Sr. Food Traceability Manager for IFT with a decade of experience in supply chain management and has worked in a variety of functions at NGOs, public, and private sector organizations. Blake specializes in the connection of traceability and technology particularly as it relates to improving the digitization of data. He has experience working with stakeholders from across the food industry and enjoys working through complicated problems to develop effective and simple solutions.

Host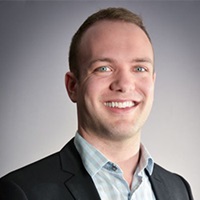 Matt Teegarden, PhD is a food chemist and science communicator, with experience in both industry and academia. Matt is currently the Senior Researcher in the Foods for Health initiative at Ohio State, where he is largely responsible for the development and advancement of scientific operations and communications. Outside of work and IFT involvement, Matt enjoys baking and participating in LGBTQ+ recreational sports leagues around Columbus.