After a months-long process that saw the original field of 65 companies face several rounds of questions and virtual pitch sessions, six finalists shared their innovations in a high-profile pitching competition at IFT18 in Chicago in a featured session hosted by entrepreneur Daymond John of ABC's Shark Tank. In the end, Renewal Mill took home the $25,000 top prize and the title of IFTNEXT Future Food Disruptor of the Year.
So, how did participating in the IFTNEXT Food Disruption Challenge help these companies grow? Two finalists share their thoughts: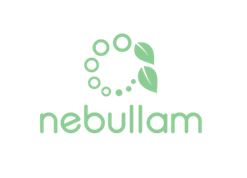 Nebullam – A food technology company providing new vertical farmers with High Pressure Aeroponic systems, powered by artificial intelligence.
IFT: What was your experience like being a part of the Food Disruption Challenge finals at IFT18?
Clayton Mooney, Co-founder and CEO, Nebullam: We appreciated all of the mentoring leading up to the finals. Those weekly sessions helped us to better understand our audience, what the judges would be looking for, and they ultimately helped to expand our network. It felt great to then arrive in Chicago prepared and have the entire IFT team there to help make us feel right at home.
IFT: How has your company grown or changed since the event?
CM: Going into the finals in July, our team was at eight, and we had just established our new model farm space in Ames, Iowa. Today, the team is at 12, and we've had production going for six months. We're currently selling all of our model farm outputs (lettuce, herbs, microgreens) to local area restaurants and grocers. It's felt great to focus on providing customers what they want.
IFT:What impact do you think being a part of the Food Disruption Challenge had on your company and its future?
CM: The process leading up to the finals helped us to refine our story. Anytime you pitch, succinctness matters. The IFTNEXT Food Disruption Challenge played a big role in helping us to better refine our pitch for general audiences and investors. With every pitch since the challenge, we've been more succinct and confident.
IFT:What recommendations do you have for other start-ups considering applying to the competition?
CM: If you're focusing on solving a big problem, and it's within the food tech space, IFT's Food Disruption Challenge is the platform and opportunity you want to pursue. If you find yourself in the finals, have fun with it, and be sure to utilize your mentors' time.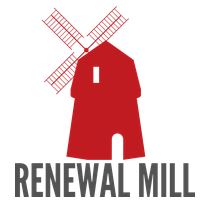 Renewal Mill – A next generation ingredients company that upcycles byproducts of food manufacturing to reduce food waste and deliver taste & nutrition to those who need it most. Their initial ingredient, okara flour, is made from the byproduct of soymilk production.
IFT:What prompted you to apply for the IFTNEXT Food Disruption Challenge?
Claire Schlemme, CEO & Founder, Renewal Mill: We learned about the IFTNEXT Food Disruption Challenge from our mentors at the USDA. It seemed like a perfect challenge for our business. It was actually quite exciting to find a competition in our startup's field. While there are a number of opportunities for companies in the food space more broadly, these tend to focus on CPG businesses rather than on B2B ventures.
IFT:What do you feel were the most beneficial aspects of the finalist process?
CS: We really valued the mentorship experience that accompanied the finalist process. This is a very unique component to a pitch competition and provided a lot of value for us. As a nascent ingredient company, the ability to learn directly from a large, established ingredient company was a huge advantage.
IFT:What did you learn along the way?
CS:We learned a lot about the current landscape of the ingredient market. Specifically, how the B2B sales in this field work and how to best connect with food companies to market novel ingredients. An additional learning was about the variety of sales channels that we can pursue as an ingredient—all the way from small-scale retail sales to large-scale CPG ingredient sales.
IFT:Were there any unexpected takeaways from the process or pitching event?
CS:It was truly an unexpected honor to win the pitching event. We had already gained so much through the mentorship process and from simply being named a finalist. The additional press and attention that the win garnered gave us a huge benefit in terms of connecting with potential new customers.
IFT:How did participating in the Food Disruption Challenge impact your business?
CS:Participating in the Food Disruption Challenge was extremely impactful for Renewal Mill. The exposure was incredibly valuable and led to quantifiable impacts in terms of inbound requests to begin R&D testing with our first ingredient.
IFT:Could you tell us a little bit about your mentoring experience? How did it help you prepare for the pitching event? How did it inform your overall business plan?
CS:We received fantastic mentoring from Evan Hyman at Ingredion. With regular check-ins in the months leading up to the pitch, we developed a close relationship and learned a lot about the overall ingredient market. Evan provided detailed feedback on our pitch, helping us hone in on the most important and relevant messages. His advice helped us develop our marketing strategy for our first ingredient.
IFT:Tell us a little bit about where your business is now and where it's headed.
CS:We are currently producing and selling okara flour—our first ingredient—as well as a branded okara chocolate chip cookie to show off our ingredient in action. In 2019, we'll be scaling up production of the flour and we'll be adding a second ingredient to our portfolio.
IFT:What words of advice do you have for start-ups in their early stages?
CS:Reframe failures and disappointments as merely the helpful and friendly guides that are pushing you in the direction toward success. And celebrate even the smallest wins!