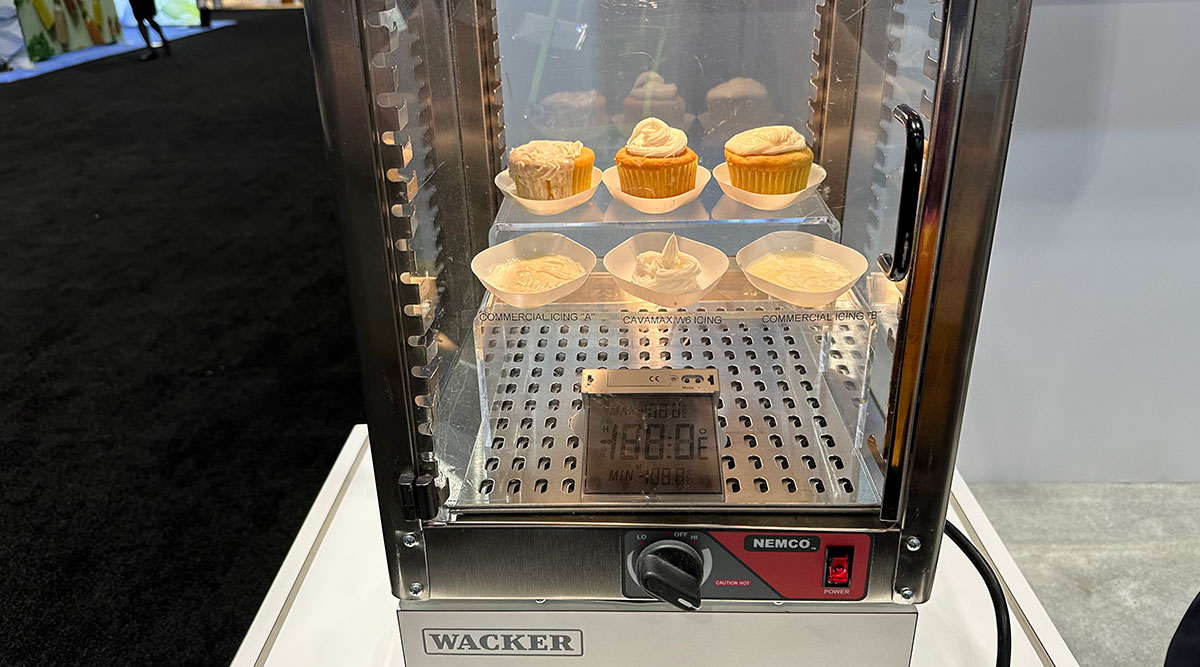 Wacker Chemical Corporation's (booth S2110) Cavamax® W6 is a cyclodextrin that can be used in icings for improved spreadability and stabilization. The icing in the middle is made with Cavamax® and does not melt, even at 130°F.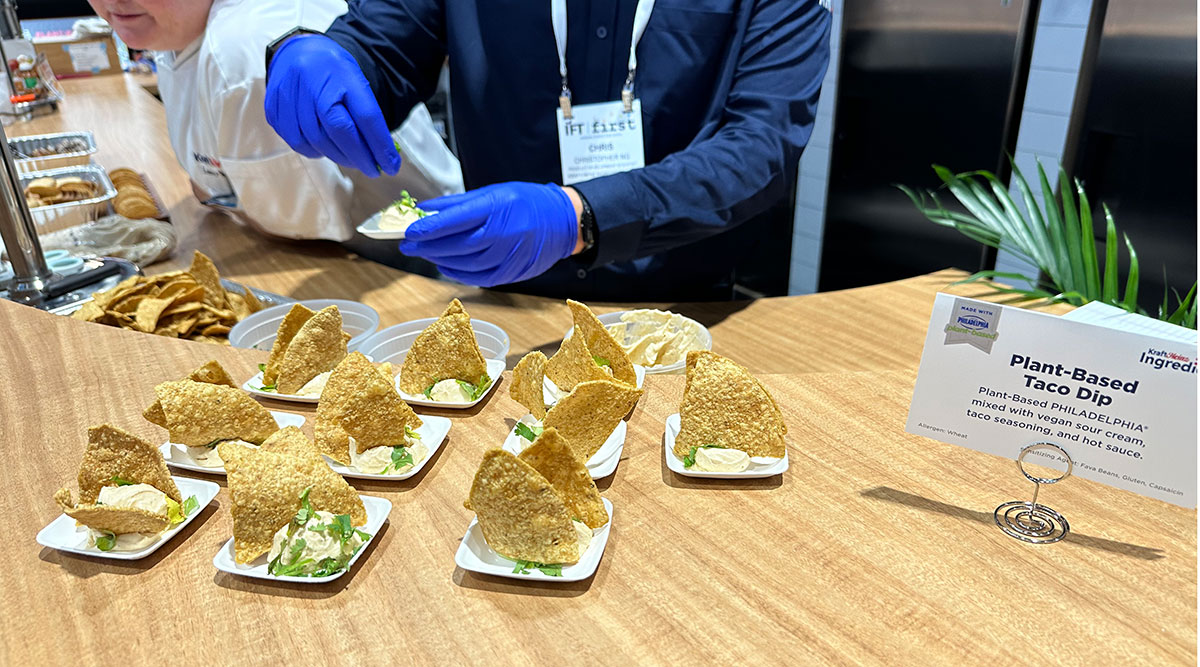 With plant-based cream cheese and vegan sour cream, Kraft Heinz Ingredients Corp.'s (booth S1836) sample of plant-based taco dip gives attendees the flavors of taco seasonings and hot sauce. The dip is served with flavored chips.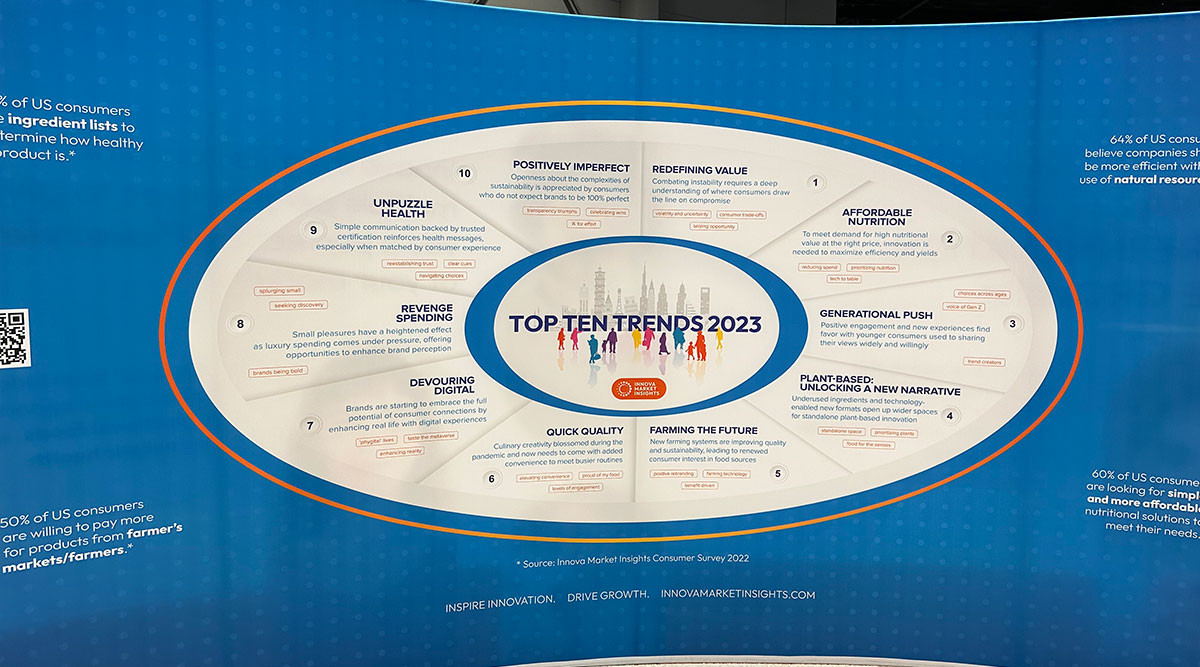 Innova Market Insights (booth S1175) has several presentations over the duration of IFT FIRST, including their top 10 trends of 2023.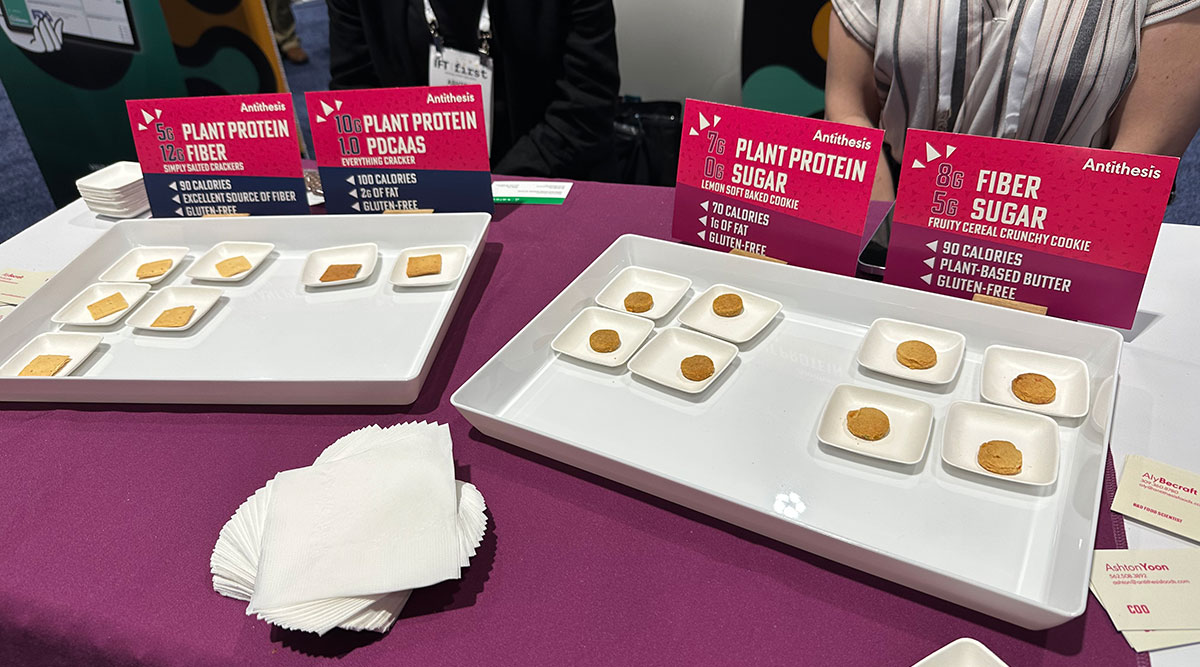 In the Startup Pavilion, Antithesis Foods (S3471D) booth presented attendees with a plant protein sugar cookie and fiber sugar cookie. Each of the varieties were gluten-free and either low or no sugar.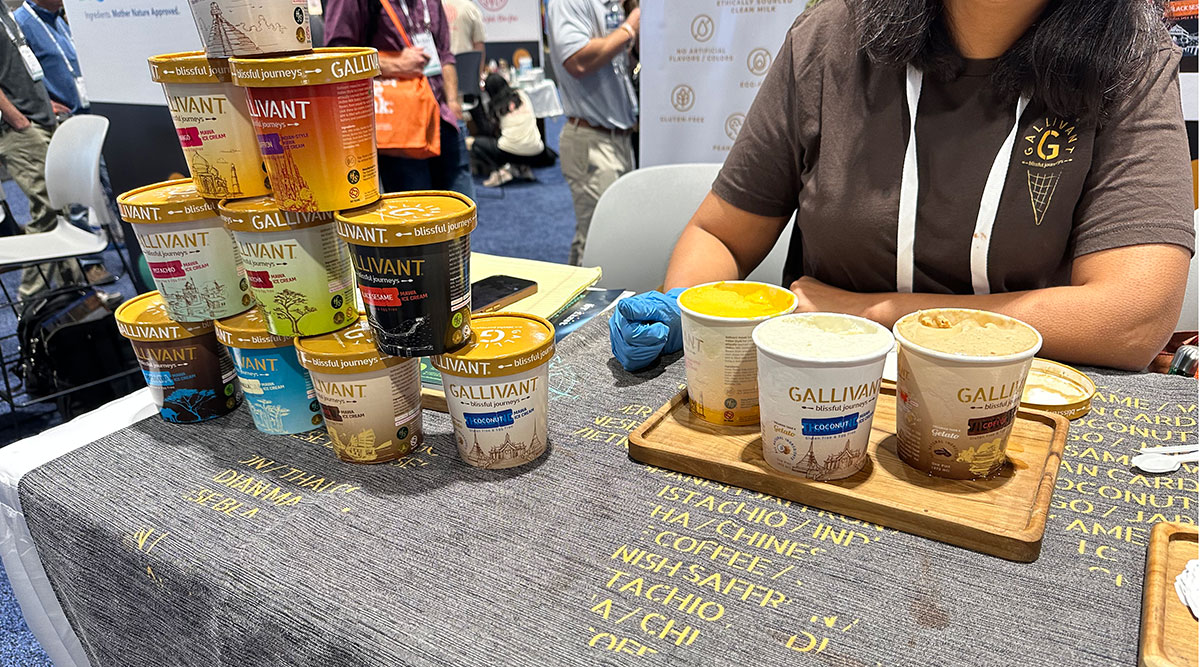 Inspired by Indian-style mawa ice cream, Gallivant (The Food Shop startup booth S3471L) displayed its three popular flavors: coffee, coconut, and mango. Founder and CEO Snehee Chaplot said that the mango flavor is the most popular.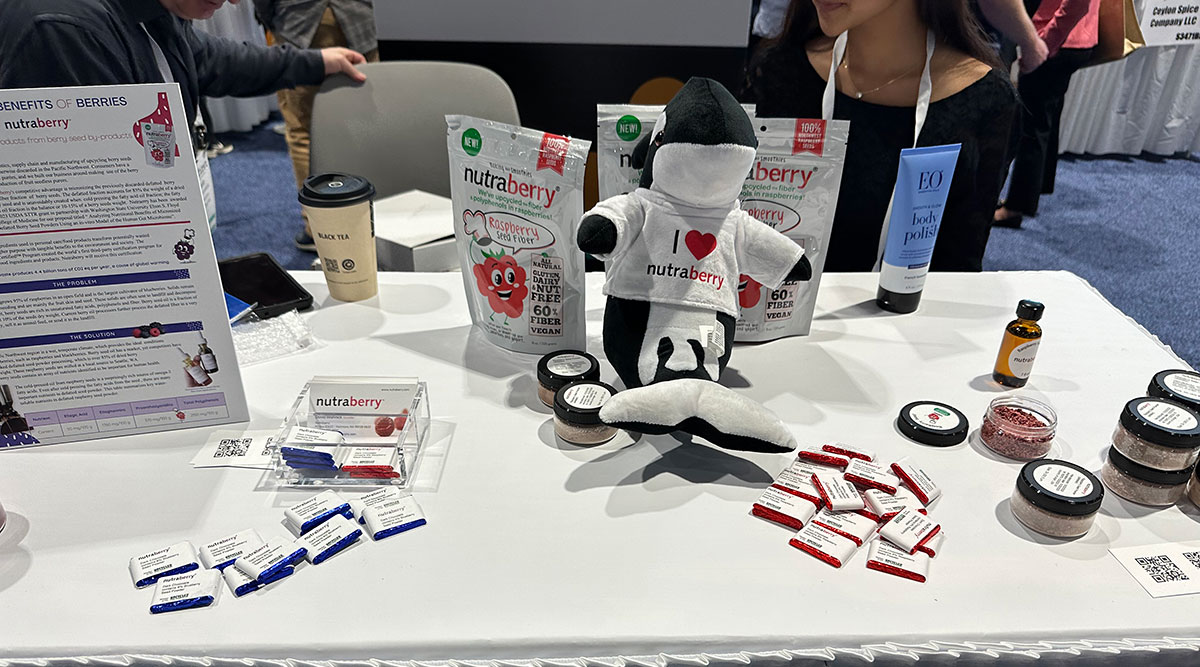 Nutraberry (startup booth S3471BH) uses upcycled ingredients from berries native to Washington, such as blueberries and raspberries, to create new ingredients that can be applied in the food and cosmetic industries.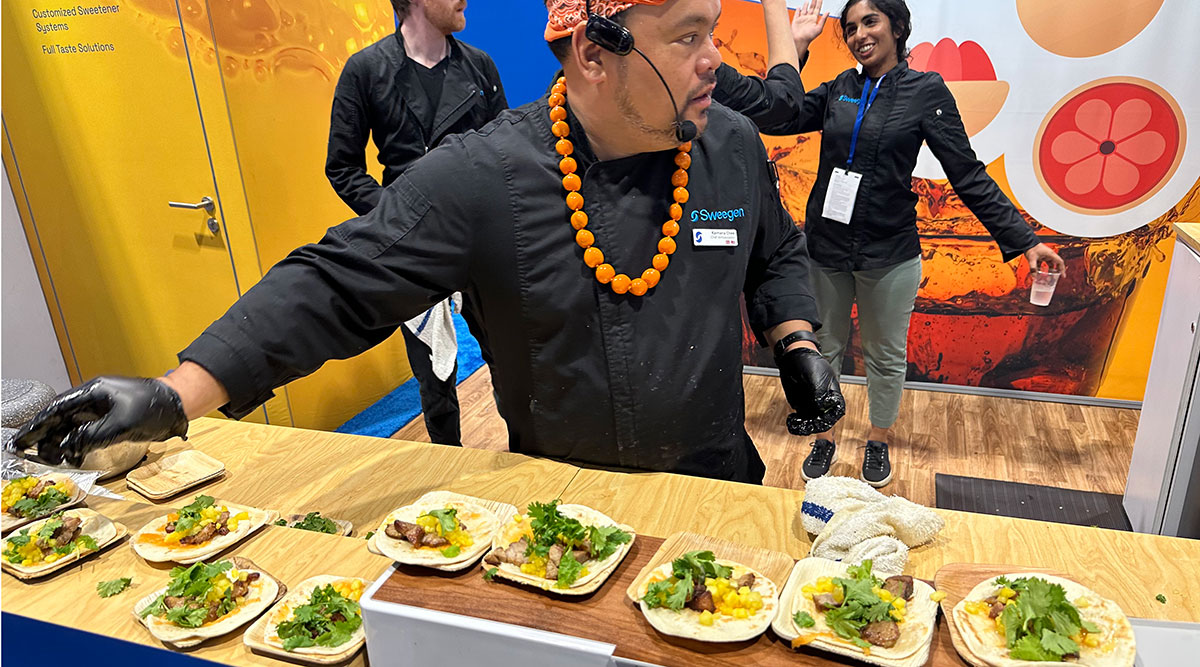 Chef Kaimana Chee joins Sweegen (booth S1619) again this year to showcase their Sweetensify™ flavors. Monday's menu featured an al pastor taco with a no-added-sugar pineapple chili sauce.