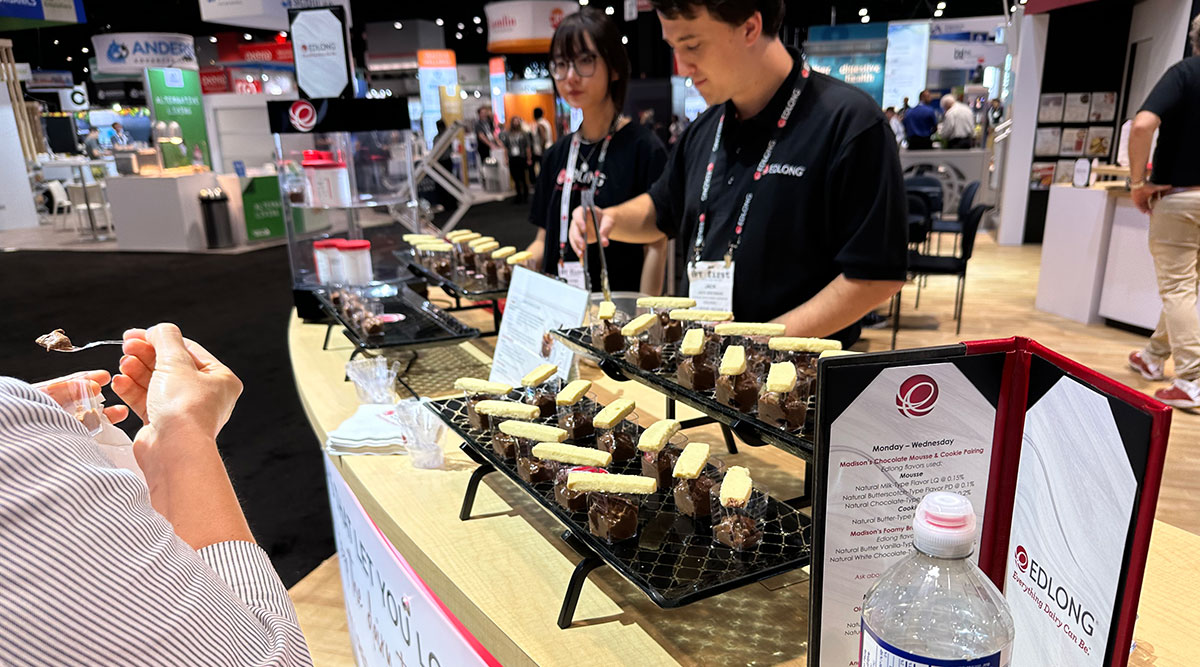 Edlong (both S1105) allowed attendees to sample a pairing of chocolate mousse and cookies, which uses the company's natural milk, butterscotch, and chocolate flavors.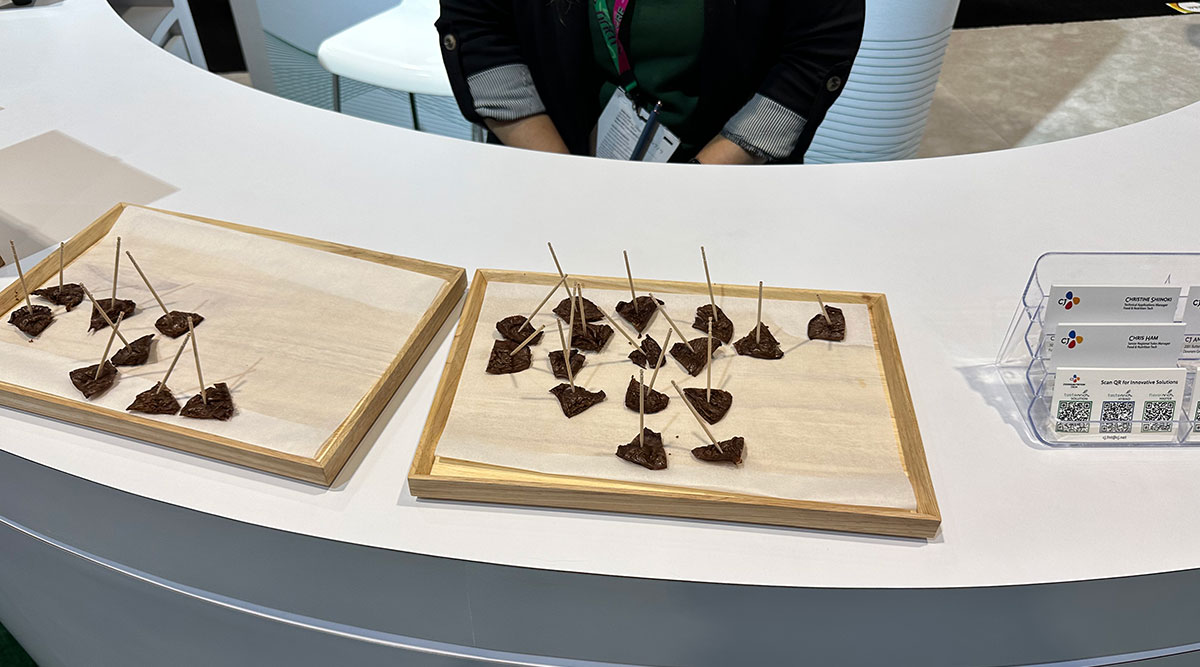 Samples of vegan soft jerky from CJ Food & Nutrition Company (booth S1841) contain the company's Nrich flavors to mask the off-notes associated with plant-based meat.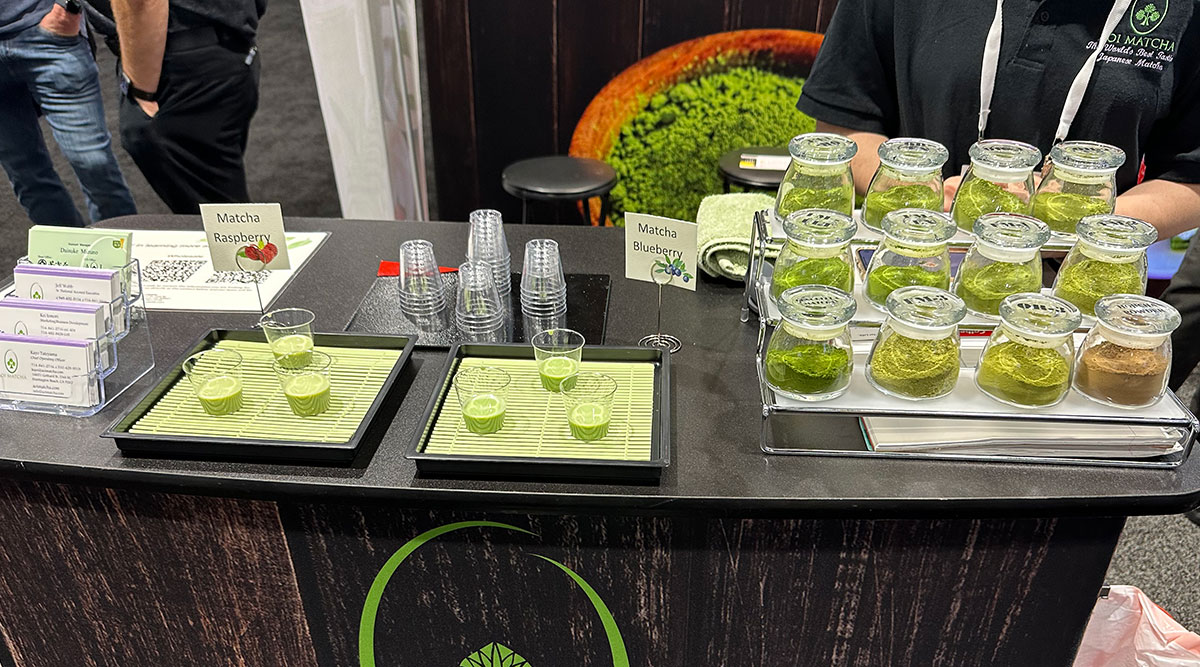 AOI Matcha (booth S2638) features ceremonial-grade matcha in a blueberry and raspberry flavor. This company has been growing, harvesting, and producing matcha for 110 years.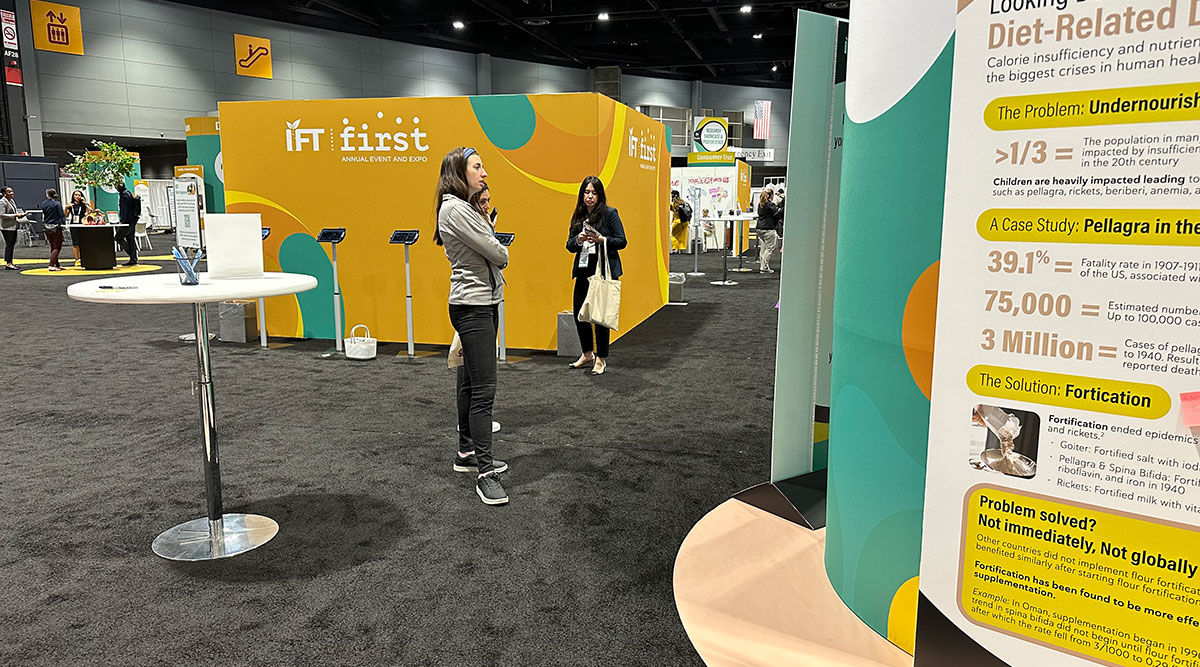 Wednesday featured the Innovation Lab, an interactive experience in product development.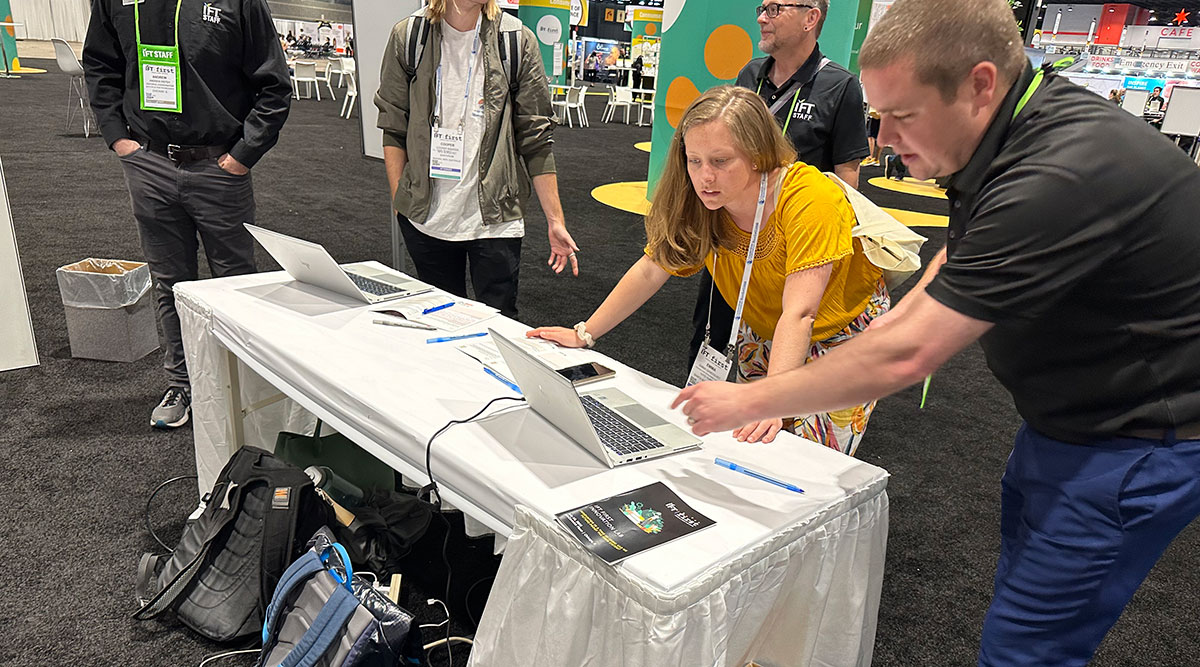 The Innovation Lab allowed attendees to develop a prototype product to help solve the food system's challenges. An AI tool helped create a visual of the concept.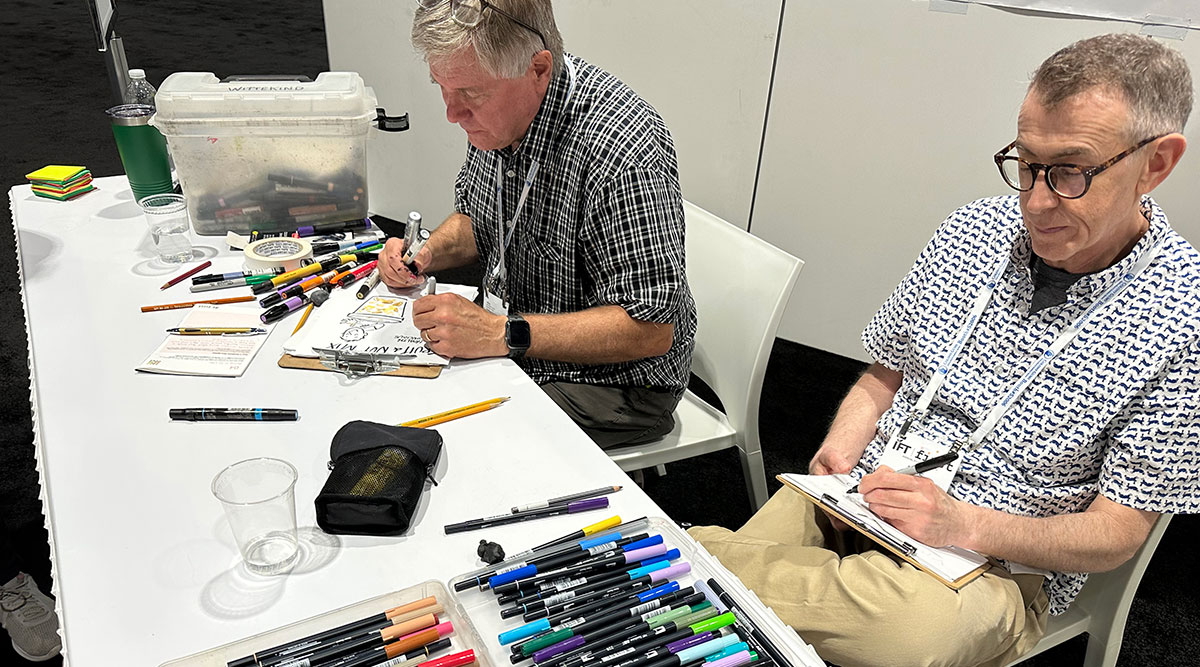 Attendees could also have their idea brought to life by two sketch artists.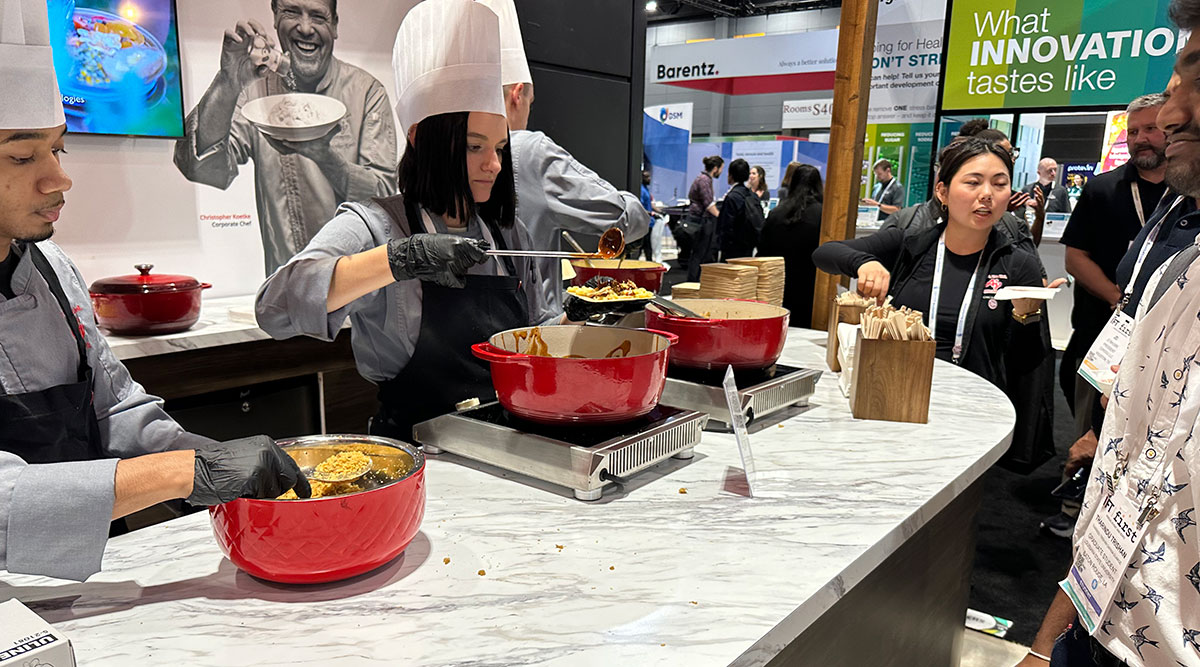 Ajinomoto (booth S1135) served barbeque macaroni and cheese at lunchtime, which featured an MSG-enriched topping.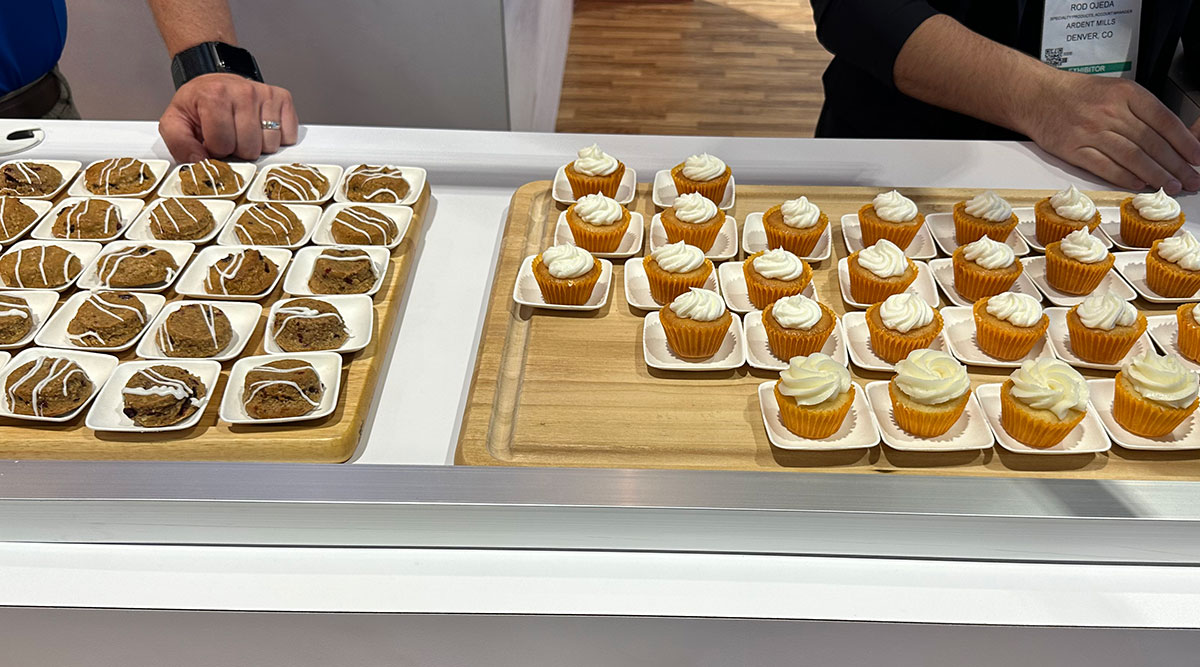 Ardent Mills (booth S0811) showcased their egg replacement product in a cupcake. This new replacement, made from chickpeas, can replace half of the eggs in a cake application.