Last month's Packaging section told of some of the innovations in food packaging at Interpack 2005, the triannual packaging show—the world's largest—that was held in Dusseldorf, Germany, in April. They were reported on by Brian Wagner, Terry Bedell, and Mike Richmond from Packaging & Technology Integrated Solutions (PTIS), who compiled a detailed report published by PakIntell (www.pakintell.com). In this month's Packaging section, they report on additional developments that might require more time and research before they are applied commercially to packaging our food products.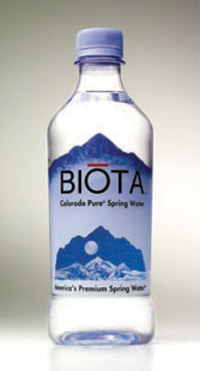 Biopolymers
Plastic materials can be made from biological sources such as polylactide from lactic acid derived from corn starch or beet sugar. Polylactide polymers are offered by the United Kingdom's Treopane (www.treophane.com), United States' NatureWorks (www.natureworksllc.com), and the Netherlands' Hycail (www.hycail.com). NatureWorks is the name for a Cargill Dow venture. According to the suppliers, polylactide is now priced competitively with polyester resins and is being cited as applicable for take-away packaging, such as thin-wall drinking cups and trays. The materials are reported to be highly transparent, as has been demonstrated in several blown-bottle applications. More important, polylactide may be composted, thus obviating environmental insult.
Novamont in the Netherlands (www.novamont.com) is offering a biodegradable, compostable modified starch–based resin called Mater Bi. Properties in film form are reported to be close to those of low-density polyethylene (LDPE) and in injection-molded form like those of polypropylene. A closed-cell foam is reportedly a biodegradable alternative to polystyrene.
In Japan, Nax, in conjunction with Yoshimura Seika, has developed technology for deep drawing of polylactide sheet during thermoforming. Capable of resisting temperatures up to 140°C, the sheet used, Teremac Heat Resistant HS Grade, is manufactured by Unichika.
Procter & Gamble Chemicals (www.pg.com) has developed Nodax polyhydroxybutyric and polyhydroxy alkanoic acid polymers. Both are biologically synthesized co-polyesters that can be converted into films or take-away package structures. The materials are reported to be disposable by biodegradation, composting, digestion, or incineration.
And in a throwback, Innovia in the UK (www.innoviafilms.com) has announced a cellulose film from eucalyptus tree pulp similar to cellophane. The film offers no moisture or gas barrier but is being suggested as a biodegradable alternative to oriented polypropylene for overwrapping and twist wraps.
Heat Sealing
ExxonMobil (www.exxonmobil.com) has developed a very low-temperature sealing and coating technology (VLTSC) to increase the seal range to 80°C for horizontal flow wrappers. According to the supplier, equipment speeds can equal those of cold-seal operations, 100 m/min, while providing better moisture barrier.
ExxonMobil has also launched a one-side polyvinylidene chloride (PVDC)-coated barrier polyester film targeted at processed and caseready fresh meat, cheese, and bakery goods flexible packaging applications, e.g., lidding for trays. Another version of the film is one-side polyvinyl alcohol (PVOH) coated for enhanced oxygen and aroma barrier under dry conditions.
Peeli-Can is an easy open peelable closure system from Switzerland's Alupak that is directed at retortable aluminum fish cans. The closure is ultrasonically sealed to the flange.
Nanotechnology
Possibly the first viable commercial application of nanotechnology to food packaging comes from Germany's Hueck Folien (www.hueck-folien.com), a maker of specialty packaging aluminum foils. Hueck has combined with Cofresco Frschhaltenprodukte to produce black aluminum foil for their Toppits FixGrill ovenable tray and closure. Nanotechnology is used to apply a black coating to aluminum foil to achieve quicker food heating and cooking. Conventional "shiny" aluminum foil reflects "up to 90%" of oven radiant energy. The Hueck black foil absorbs the oven heat and cooks or heats up to 30% faster by conducting the heat directly to the food.
Pouches
Paralleling the recent rapid growth of retort pouches in the U.S. has been the application of silica (glass)-coated barrier package materials in the structure to permit microwave reheating of the package contents. Swiss converter Elag (www.elag.com) converts silicon oxide–coated flexible laminations into pouches for Vermont Country Soups in the U.S. The transparent glass coating also permits consumer viewing of the contents through a window.
Marriage of standup flexible pouches and tubes has been achieved by Switzerland's tube maker Obrist (www.obristube.ch). Softube is an integrated form/fill/seal system in which fluid products can be packaged for easy dispensing. Essentially, the package is a standup flexible pouch with a fitment in the flat area. Being standup, a large surface area for graphics is available, while the fitment offers consumer ease of product access.
Pepup from Switzerland (www.pepup.info) is a standup flexible pouch which claims to eliminate the need for a straw. The consumer opens the top tear-off tab and squeezes the pouch to deliver the liquid contents. Upon release of pressure, the closure automatically reseals itself. Spanish machine maker Volpak is licensee to produce horizontal form/fill/seal equipment for the developers.
And then there are Tottles, something between a tube and a bottle, from Germany's Kautex (www.kautex.de). Made from polyolefin resin or polyethylene terephthalate glycol (PETG), the packages are targeted at fluid food products.
SmartBottle is a plastic bottle fabricated on a thermoform/fill/seal machine from a single web of semi-rigid plastic sheet. No outer seal to disrupt the smoothness is present. Italy's Unifill (www.unifill.it) product competes with extrusion and injection-blow-molded bottles.
FloPak from Canada's L3 Container Corp. (www.l3container.com) is a shaped long-neck pouch for single-serve water and other liquid contents. Form/fill/seal equipment for manufacture operates at up to 120 pouches/min. The pouches can be offered with built-in straws.
Funnelpack from Inmecondor in Spain (www.inmecondor.com) is a disposable triangular pouch about the size of a unit-portion sugar packet. The shape allows easy dispensing of the contents.
The equipment for making the pouch employs heat-seal bars that rotate at angles with each other. The supplier reports that the vertical or horizontal form/fill/seal machines operate at about 50 packages/min.
From one of the world's best-known manufacturers of standup flexible pouch equipment, Japan's Totani (www.totani.co.jp), comes a machine to fabricate true-square flat-bottom pouches. The preformed standup pouches contain a separate quadrangular bottom panel to provide good erection balance. All six panels may be printed for greater shelf impact.
France's label maker Etik-Ouest offers Etik Tack, open-and-close labels for flexible pouches. The pressure-sensitive labels function as sealing, easy-open, and multiple-reclosure devices. According to the supplier, the label is tamper-evident to deter opening and reclosure in the retail outlet.
Japanese Technologies
Because much packaging technology emanating from Japanese sources seems to exhibit common themes not found from other venues, we sometimes tend to try to classify them according to country of origin. One series that has been reported from Japan for more than 15 years falls into the fresh product preservation category. The data are intriguing and warrant an overview here:
• Far-Infrared Radiation. Several organizations have been publishing data on the benefits of far-infrared radiation and negative ions. Tohcello Pax's Spash film is reported to "control cellular bio-electricity," thus preserving and controlling oxidation in fresh food. The package "radiates a very mild vibration energy that separates water clusters into individual molecules. Individual molecules permeate better so water permeates into cells more efficiently." Because food products contain positive ions, oxidation supposedly occurs rapidly. The package reportedly produces negative ions to control oxidation and make the produce last longer.
Malay has developed Shakitto Tape, used for bundling fresh fruit and vegetables. The tape features a "ceramic coating that releases far infrared light rays that ionizes water and oxygen to break down ethylene gas and suppress oxidation to help maintain freshness of fresh fruit and vegetables."
• Insect Repellent. Bioprint repels insects by virtue of containing inorganic porous microcapsules and organic high-polymer capsules. Offered by Meiho Art, the material can be delivered as dispersion liquid, ink, adhesive, or pellets that penetrate paper, paperboard, or film. Bioprint is claimed by the supplier to also provide antibacterial, anti-mold, deodorizing, and gas-absorbing qualities to corrugated fiberboard and paperboard folding cartons.
Not the End
Obviously, one or two columns in Food Technology hardly constitutes a comprehensive in-depth analysis of thousands of innovations, many of which will profoundly influence food preservation and packaging in the near and distant future. One sense of the Interpack 2005 exhibition and its participants was that some suppliers were reaching into the downstream world of trying to offer complete packaging solutions—even to the extent of being the packager's sole supplier.
Returnable/reusable containers for industrial, institutional, and distribution applications were growing rapidly in Europe. As an example, at least 70 Intermediate Bulk Container (IBC) exhibitors occupied their own separate display area. How soon this efficiency trend penetrates the U.S. depends on many variables, not the least of which is the response of corrugated fiberboard interests.
Closures are no longer just passive structures on top of bottles and jars. They are multifunctional, providing easier opening, metering, dispensing, spraying, spritzing, and streaming, with one, two, three, or more contents mixing upon exiting.
Towering above all these developments was the seemingly bottomless potpourri of convenience—for retailers, institutions, and consumers—in the intimate marriages of food products and their packaging. Food scientists might think about looking to their packaging brethren for the next generations of technological advances.
by Aaron L. Brody,
Contributing Editor,
President and CEO,
Packaging/Brody,
Inc., Duluth, Ga.
[email protected]