A new study investigating consumer cravings for different foods found that barbecue ribs, steak, and chicken made the most popular list, along with foods such as potato chips, coffee, and chocolate. More than 4,000 people participated in the Crave It! study which was sponsored by McCormick Flavors, Hunt Valley, Md., and conducted by Moskowitz Jacobs, Inc., and The Understanding & Insight Group.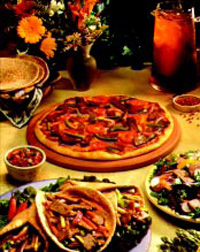 Of course, different people crave different things. For example, the data revealed that men crave steak and ribs, while women's passions are more for chocolate candy and ice cream. This probably helps explain why Valentine's Day is more popular with the ladies than with men. I mean who ever heard of giving a beefsteak as a token of love?
Also, cravings vary by region of the country. Midwest and Northwest consumers crave steak; Southwesterners, tortilla chips and hamburgers; Southeasterners, cheese and barbecue ribs; and North-easterners, pretzels and pizza. Whatever the region, meats seem to play a role either as a dish or an ingredient in that dish.
According to the study, while men and women report taste as the number one driver of cravings, men tend to be driven more by aroma and women by texture. Adding flavors can increase cravings, especially for meats. Hickory-smoked, mesquite-smoked, spicy-coating, or a flavorful sauce can all increase cravings for these foods. Furthermore, if you're a meat-eater, words such as "juicy," "grilled," "succulent," "plump," and "meaty" can also increase the craving.
I find this study particularly interesting for at least two reasons:
First, it bears out the continuing popularity of meat and poultry. In the Top 10 Trends feature article of the April 2001 issue of Food Technology, it was noted that value-added, pre-prepared cooked and uncooked fresh meats and poultry are  becoming more frequent home meal options. Furthermore, one in four shoppers use supermarket precut, marinated, or preseasoned meat or poultry at least 1–3 times per month.
Second, the study suggests the expanding opportunities that ingredient suppliers have for the meat and poultry area.
For example, Heller Seasonings and Ingredients, Inc., Chicago, Ill., highlighted at the Worldwide Food Expo a variety of formulations which can address the latest trends.
Grilled chicken breast can be rubbed in a slightly sweet, smoky onion and rosemary flavor. Beef chuck may be served with an earthy porcini mushroom-flavored seasoning on long grain rice topped with sliced water chestnuts, sauteed bok choy, and pea pods for an Asian twist.
--- PAGE BREAK ---
Roasted turkey slices can be served on fresh herb focaccia bread that is slathered in a savory seasoned mayonnaise with notes of red chili pepper and garlic topped with fresh sweet beef peppers. Or pepperoni-topped pizza on a thick cornmeal crust with diced tomatoes, chopped green onions, roasted garlic cloves, and melted provolone cheese can provide a new twist on a traditional dish. Other exciting "trend concepts" can include Mediterranean Herb-Seasoned Chicken, Mexican Chipotle Chicken, and Asian Barbecue.
With the popularity of meat and poultry, it isn't too surprising to find a wide range of innovative ingredients for use in this area. This article will discuss the following developments where I think these innovations are evident.
These developments include coatings, new flavor options, ways to improve texture and appearance, use of soy-based ingredients for functionality and health, fat-replacing alternatives, ingredients that add food safety, use of antioxidant blends to improve quality, ingredients that emphasize convenience, and available ingredient databases providing recipes and other innovative ideas.
The article will then close with a brief look at recent or upcoming significant business developments which can have impact on the meat and poultry area.
Coatings. Coated, battered, breaded, or encrusted meat and poultry products have a broad appeal because consumers frequently develop preferences for particular types of food based on texture in conjunction with appearance and physical and chemical characteristics of the food.
Furthermore, coatings can create new opportunities, upscaling foods (encrusted peppercorn steaks) or making them more homestyle (reproducing old-fashioned chicken with bread crumbs), or perhaps the most interesting possibility of all, recreating traditional foods and making them more novel or more representative of flavors from around the world.
Today, more than ever, we're seeing a wider variety of ingredient trends related to coatings. Here are some emerging examples:
• Encrusting meats in crumbs, spices, pastries, or other ingredients can improve flavor and texture, as well as create new possibilities. Although upperscale restaurants have encased roasted meats in savory coatings, the process can be time-consuming, tedious, and often impractical for processed foods.
A new line of crusted products providing a breakthrough in meat marinades and complementary coatings have been introduced by Griffith Laboratories, One Griffith Center, Alsip, IL 60803-3495 (phone 708-371-0900; 708-389-4055; www.griffithlabs.com). The line of products are said to allow meat and appetizer processors to realize flavor and texture benefits previously reserved for upperscale restaurants.
An Herb Crusted Pork Tenderloin was featured at the World Wide Food Expo to highlight the crusted product line. Tender bread crumbs enrobing a marinated pork tenderloin are seasoned with parsley, rosemary, basil, black pepper, cheese, and chicken flavor. The marinade is flavored with celery, thyme, sage, black pepper, and capsicum. Specific products used to formulate the pork application are marketed under the names Savory Pork Marinade (501-0012), Crusted Predust (501-0013), Krusto Batter BA 4352 (501-0014), and Herb Crusted Breading (501-0015).
--- PAGE BREAK ---
In addition to pork, the crusted products can be easily applied to appetizers, sandwiches and wraps, salad toppings, beef, poultry, fish, and other convenience foods.
• Griffith Laboratories was recently assigned U.S. patent 6,288,179 describing battered or battered/breaded meat and poultry products with enhanced textural characteristics.
Such foods having a crisp texture, a golden brown appearance, and a fresh fried taste can be created that retain those desirable characteristics even if stored for a period of time after preparation. According to the patent, the product consists of a food substrate and a coating of cereal-based batter containing sodium caseinate and no egg albumen. The batter should have a total solids level of at least 30% by weight and should provide at least about 0.2% by weight of sodium caseinate.
• A crunchy fried food coating composition was the subject of U.S. patent 6,265,005, assigned to Chicago-based Newly Weds Foods, Inc. The coating includes starch and an effective amount of gum acacia to produce a final food product having enhanced heat retention, crispiness, and moisture retention as compared to coatings that do not contain gum acacia. According to the patent, gum acacia is usually added in minor amounts (1–5%) and in combination with other gums). However, it has been found that combining starch with an amount of gum acacia greater than 5% provides a unique coating.
Newly Weds Foods, Inc., 2501 N. Keeler Ave., Chicago, IL 60639 (phone 773-489-7000; fax 773-292-3809) is a leader in the production of food coatings, seasonings, and functional ingredients for the food processing and foodservice industries. Among the ingredients that the company offers formulators for these areas include a comprehensive selection of dehydrated capsicum varietals (ground chipotle, ground green jalapeño, and ground ancho peppers) and a Spirited Seasoning System portfolio which includes such examples as Bluegrass Bourbon Grill (Kentucky bourbon complemented by topnotes of brown sugar, pecan, and grilled flavor) and Margarita Madness (exotic citrus flavor of a margarita balanced with notes of garlic, onion, and a hint of smoke).
Providing new flavor options. Numerous flavor options for meeting (no pun intended) specific consumer needs are available, and keep growing.
• A more distinctive roast profile called ClassicRoast has been added to the Flavors of Cooking line available from Kraft Food Ingredients, 8000 Horizon Center Blvd., Memphis, TN 38133 (phone 901-381-6500; fax 901-381-6524). The product is said to deliver an authentic, slow-roasted flavor profile. Other flavors include ClassicRoast LC, which delivers the signature classic roast flavor, and ClassicRoast Honey Flavor profiles.
--- PAGE BREAK ---
According to the manufacturer, the flavors can be defined by their distinctive, dark-roasted fatty notes containing brown, pan-roasted character with a hint of sweetness. They are versatile—suitable for use in beef, poultry, pork, and vegetable applications—and are free of undesirable flavor notes and bitter aftertaste.
• Beef flavors called Robust Elite® are available from Innova, a Griffith Laboratories Company, 2021 Swift Dr., Oak Brook, IL 60523-1503 (phone 630-928-4814; fax 630-928-4820; www.griffithlabs.com). The flavors can add the fullness of beef flavor to ready-to-heat sauces and gravies, refrigerated products, and frozen entrees.
Use of these flavors can lead to the development of innovative—as well as cost-effective—products. For example, quesadilla-style tortillas filled with ground chicken thigh meat may be flavored with a seasoning based on the beef flavors. Or beverages such as a Bloody Mary mix may be formulated with a beef flavor, creating a novel taste sensation.
The flavors are said to be stable and derived from natural ingredients.
• New chicken flavor options for poultry processors have been developed by Haarmann & Reimer, 300 N. Street, Teterboro, NJ 07608 (phone 201-288-3200). The flavors, which include eight new varieties, are said to deliver true chicken taste for a number of specific applications.
Two of these flavors—a dark meat, boiled type flavor (Ultra Clean Natural Dark Meat Chicken Flavor Powder WONF 279542) and a white meat type flavor (Standard Natural and Artificial Chicken Flavor Powder 294103) are said to bring out the true natural flavor of chicken in hearty soups.
Two distinctive white meat flavors (Hyper Clean Entrapped Brothy Chicken Type Intermediate 236315) and Natural Boiled Chicken Flavor Powder WONF 236447) reportedly help give rice and pasta the authentic taste of chicken. And for enhancing the natural taste of chicken in gravies and sauces, the manufacturer recommends a meaty, fatty, roasted, pan drippings type flavor (Hyper Clean Natural Chicken Flavor Powder WONF 263700) and a white meat boiled type flavor (Ultra Clean Natural Dark Chicken Meat Type Flavor Paste 274381).
Also applicable to poultry, as well as meats, vegetables, marinades, and dry rubs is a new line of grilled type flavors that are characterized by a distinctive grilled note reminiscent of an outdoor barbecue. These include a spicy grill flavor (Entrapped Natural and Artificial Charcoal Type Flavor 261316), chargrill flavor (Natural and Artificial Brick Oven Type Flavor Powder 821597), hibachi flavor with a true ash flavor (Natural Grill Type Flavor Powder 821739), gas grill flavor with a hint of smoke (Natural Grill Type Flavor Powder 264105), and a wood smoke flavor (Natural Chargrill Type Flavor 821289).
• Flavors designed to impart a range of savory roasted notes have been developed under the name Roastin'™ by Red Arrow Products Co. LLC, P.O. Box 1537, Manitowoc, WI 54221-1537 (phone 920-683-5500; fax 920-683-5524; www.redarrowusa.com.)
Available as oil-based products, Roastin' 9073 provides a roasted chicken skin flavor, while Roastin' 1013 yields a rich meaty chicken note. A dry product, Roastin' 1019 combines a roasted chicken note, with a mild, yet distinctive grilled taste.
--- PAGE BREAK ---
The company has created a new Web site which features innovative recipes utilizing its smoke, grill, and roast flavors. Among these culinary creations are those that highlight the line of recently introduced flavors. For example, Roastin' 9073 is used in such products as Chicken & Chorizo Gumbo, Pad Thai, and Turkey Gravy. Roastin' 1013 may be used in Cream of Chicken Soup, Breakfast Potatoes, and Turkey Burger.
• Meat applications with spicy twist were highlighted at the Worldwide Food Expo by Kerry Ingredients, 100 E. Grand Ave. Beloit, WI 53511 (phone 608-363-1200; fax 608-363-1670; www.kerryingredients.com). In pork sausage, a sweet maple syrup sausage seasoning was blended with warm ginger spice and chile heat (chipotle, senora, and ancho). Brown sugar, garlic, onion, and lemon complete the profile, while chili flakes and red bell peppers add visual appeal. Also, a rich herb marinade of garlic, rosemary, thyme, and savory and creamed butter flavorings were specially formulated for beef. The application is visually enhanced with a tricolor blend of black, green, and red peppers, and a sprinkle of parsley.
• High functional protein concentrates developed for food systems requiring a smooth mouthfeel and beef, turkey, pork, and chicken flavor notes are available from Flavex Protein Ingredients, a Division of Arnhem, Inc., 25 Commerce Dr., Cranford, NJ 07016 (phone 908-709-4045; fax 908-709-9221; www.flavexprotein.com).
Marketed under the name Flavorlean™, the products include Beef Flavor, FF-507-B, Turkey Flavor FF-507-T, Pork Flavor FF-507-P, and Chicken Flavor FF-507-C. According to the manufacturer, the soluble, low-fat ingredients provide high protein content, enhances flavor, reduces water activity, and extends shelf life. They may be used in a variety of applications, including marinades, prepared foods, emulsified ground meats, sauces and gravies, soups, salad dressings, and dry blends.
• Meat flavors for use in soups, sauces, gravies, main meal entrees, meat extenders and other products have been developed by Ottens Flavors, 7800 Holstein Ave., Philadelphia, PA 19153 (phone 215-365-7800; fax 215-365-7801). Called SavoryPlus™, the flavors can be used to manipulate the intensity and subtle nuances of fresh cooked meats, including beef, chicken, turkey, and pork. According to the manufacturer, the flavors allow for improving the sensory quality of existing products or new product launches.
• A comprehensive choice of savory flavors marketed under the name DM Choice® is available from David Michael & Co., 10801 Decatur Rd., Philadelphia, PA 19154 (phone 215-632-3100; fax 215-637-3920; www.dmflavors.com). The flavors include beef, chicken, pork, bacon, and others which can be tailored to meet the specific requirements of customers. The company can also provide variations on these flavors, such as barbecued, smoked, grilled, sauteed, and roasted. They may be used in prepared foods, meats, sauces, gravies, snacks, and numerous other applications.
• Grilled chicken marinades have been developed by McCormick Flavors, McCormick & Companies, Inc., 226 Schilling Circle, Hunt Valley, MD 21031 (phone 410-771-7525; www.mccormick.com). These marinades include FA2001 which offers clean grill and roast notes; FA2002 which provides mesquite notes; FA2003 which features mesquite notes with a slight sweetness; and FA2004 which highlights a clean grill flavor enhanced by the flavor and visual appearance of black pepper.
--- PAGE BREAK ---
According to the manufacturer, usage rates for the marinades range from 2.1–3.4% of the finished poultry product. Applications include boneless skinless chicken breast, whole chickens, roasters, and pieces. Frozen products, entrees, sandwiches, and restaurant menu items may be flavored with these marinades.
• A new premium beef flavor in spray-dried and paste forms is the latest addition to an extensive line of meat-based protein ingredients available from Proliant, Inc., 2325 N. Loop Dr., Ames, IA 50010 (phone 515-296-7100; fax 515-296-7110; www.proliantinc.com).
B3305 Premium Beef Extract Flavor and B3205 Premium Beef Flavor Base are said to deliver full-bodied beef flavor with no bitter notes. These products can be used in a wide variety of applications, including dry blends, soups, entree dishes, prepared foods, and snack foods. At the Worldwide Food Expo, they were highlighted in a beef mushroom gravy.
• Meat flavors designed to reproduce specific cooking methods such as roasting, frying, grilling, and baking are produced by Wild Flavors, Inc., 1261 Pacific Ave., Erlanger, KY 41018 (phone 859-342-3610; fax 859-342-3610; www.wildflavors.com). These flavors–chicken, turkey, beef, pork, ham, sausage, and others–are suitable for use in retorted soups, frozen entrees, dry mix sauces and gravies, and processed meats.
Recently, the company has developed a range of Chargrill Flavors which are said to offer a flavor profile of a clean grill with an ashy topnote. These new flavors are available in dry or paste forms.
Improving texture and appearance. Starches, gums, proteins, and enzymes can all add or modify texture to meat and poultry products. They can also have an impact on the way the final products looks. Here are a few of the newer developments:
• Transglutaminase, an enzyme with the ability to cross-link proteins, is designed to restructure muscle foods such as red meat and poultry, and may be used to improve the general texture in many different food systems which contain sufficient protein. Produced by microbial fermentation of a naturally occurring organism, the ingredient is marketed under the name Activa TG by Ajinomoto USA, Inc., 500 Frank W. Burr Blvd., Teaneck, NJ 07666-6894 (phone 201-488-1212; fax 201-488-6472).
According to the manufacturer, the ingredient is a calcium-independent form of the enzyme transglutaminase (which is found in animal, plant, and microbial sources). It has the ability to cross-link proteins through the formation of covalent bonds. The two amino acids that it uses to cross-link are glutamine and lysine. Any protein or combination of proteins that contain a sufficient amount of these two amino acids may be effectively cross-linked. This calcium-independent form of the enzyme consists of 331 amino acids, with cysteine as the active center, and offers certain advantages in many food systems.
--- PAGE BREAK ---
The ingredient is active over a fairly wide pH range and over a broad temperature range, even during the early stages of cooking. Although active to higher temperature ranges, it is inactivated during cooking processes when the temperature is sufficient. The inactivation temperature varies with the conditions and composition of the food system.
The ingredient is said to be very effective in binding applications across the full spectrum of poultry varieties. Compatible with existing processes and equipment, it can provide a variety of benefits, including modifying texture; replicating appearance and taste perception of high-quality, whole muscle chicken breast and thigh items; improving portion control; adding value to trim; and creating new product opportunities.
Restructuring can be combined with marinating to add further value to poultry products. Restructured products can be stripped into fajitas, cubed into kabobs, or thinly sliced for Philly cheesecake. A variety of other ethnic specialties can also be made from restructured muscle. All of these maintain product integrity during the raw, frozen, and thawed state. The ingredient is effective for restructuring turkey breasts, tenders, or breast trim into steak-like items that are bacon wrapped. The adhesion qualities of the ingredient can help keep the bacon attached to the product throughout the cooking process.
The ingredient can transform raw beef materials into value-added products without using excessive amounts of salt or phosphates. The benefits it provides include adding value to trim, raw restructuring of larger muscles, portion control, and texture modification. Restructured products can be portioned in a variety of ways which range from traditional shapes and thicknesses to thinner, sandwich-style slices and even into portion-controlled kabob items. In cold-formed products, it also has potential for improving or maintaining the current texture of tenderized or flaked products. In sausages, its ability to cross-link protein enables processors to increase the bite characteristics of emulsion and coarse ground products. In ham and roast beef, it can improve the slicing of a variety of products. Restructured dry cooked products such as pastrami can also be improved.
Alternate raw materials such as trim and smaller pieces can be used to create value-added products. Spice and other coatings can be applied to these novel restructured products before they are cooked. Bacon will adhere better to the outside of steaks or restructured meat cuts. Restructured items such as fajita meat, kabobs, Philly-style sandwiches, gyros, and other ethnic applications can be effectively made.
• Starches for use in poultry and meat applications were highlighted at the Worldwide Food Expo by Cerestar USA, Inc., 1100 Indianapolis Blvd., Hammond, IN 46320-1094 (phone 219-659-2000; fax 219-473–6601; www.cerestar.com).
Hot Wings were formulated with C*PolarTex 05735, a stabilized and cross-linked corn starch which provides low hot paste viscosity; withstands a wide range of processing conditions; is stable in neutral and acidic food systems; contributes a soft, tender set to finished products; and has excellent freeze-thaw stability and bland flavor.
--- PAGE BREAK ---
Yankee Pot Roast is made with C*PolarTex 06727, a stabilized and cross-linked waxy maize starch which acts as a viscosifier and stabilizer. The ingredient provides extremely high viscosity in neutral pH systems, is adaptable to most batch systems, and is stable when subjected to prolonged heat. The ingredient provides short texture, has cold storage and freeze-thaw stability, and has excellent paste clarity and bland flavor.
Formulations for these and other meat and poultry products are available from the company. Cerestar is being acquired by Cargill Foods. More information about this development can be found later in this article.
• Researchers at Utah State University, Logan, have discovered that adding a 2% by weight mixture of nonfat dry milk to poultry during processing helps whiten poultry products, even after storage. Processed, precooked meats, such as chicken and turkey rolls, tend to turn pink during storage. Consumer perception that pink-colored meats are undercooked can lead to rejected product.
Most of the pressed poultry rolls, either turkey or chicken, consist of an 80% emulsion, 20% breast meat mixture. Nonfat dry milk can be easily mixed into the emulsion. Furthermore, in addition to the whitening effect, nonfat dry milk can help the nutritional profile of the finished product. It contains all the nutrients found in fluid milk products, including protein, calcium, and vitamins.
The research has possible applications in the cooked beef industry as well, reducing the pink color of precooked roast beef slices for sandwiches at fast food restaurants.
In another study, researchers at Utah State University have developed an extruded whey protein meat extender. This textured whey ingredient will possess the functional qualities of a meat-like textured product, suitable for use as an extender in meat patties or crumbled meat products such as tacos and chili.
One of the challenges that the researchers faced is the heat sensitivity of whey proteins. Typical high-temperature extrusion methods would burn whey proteins. The researchers, however, are using lower-temperature extrusion parameters to manufacture a textured whey product which then may be used as an alternative to other meat extenders.
In addition, the whey must be able to absorb moisture, yet maintain its shape. The textured whey protein will be able to do this in the meat juices and have a texture similar to hamburger.
Research showed that hamburger patties extended with up to 40% extended whey protein were well accepted by a consumer taste panel. Panelists' scores for texture, beef flavor, and overall acceptability for samples containing 30% and 40% textured whey was not significantly different from the all-beef control.
--- PAGE BREAK ---
Whey is said to have a clean flavor with little to no aftertaste, and blends well with meat products. It also offers a nutritious alternative.
For more information on these studies, write to Dairy Management, Inc., 10255 W. Higgins Rd., Suite 900, Rosemont, IL 60018-5616 (phone 847-803-2000; fax 847-803-2077; www.dairyinfo.com).
• Two new brochures about meat products and the ingredients available to improve their textures have been introduced by Degussa Texturant Systems, 3582 McCall Place NE, Atlanta, GA 30340 (phone 770-455-3603; 770-986-6216; www.texturantsystems.com). The brochures, entitled "We texturize your meat products" and "The basics for your meat products," are meant to serve as a guide and overview of the different, generic types of processed meat products and the important aspects that the ingredients are able to add.
•A full selection of Staley food starches for improving yield, texture, and moisture control in meat and poultry applications is available from Tate & Lyle Food Ingredients, 2200 E. Eldorado St., Decatur, IL 62525 (phone 217-423-4411; fax 217-421-3167; www.TLNA.com).
According to the manufacturer, the line of waxy and dent corn, potato, and tapioca starches are designed to provide solutions under many different meat and poultry processing conditions. For example, Staley Lo-Temp® 452, a waxy modified corn starch, swells at intermediate temperatures and allows processors to increase moistness in finished meat and poultry products under milder cooking conditions. Modified potato food starches, marketed under the name Staley Nu Star®, have recently been added to the line of meat and poultry ingredients and can offer processors a variety of textural benefits.
A 6-p brochure, "Meat/Poultry Applications," describing the performance of a variety of starches in meat and poultry systems is available.
• Textured wheat protein for meat extension is available from Midwest Grain Products, Inc., P.O. Box 130, Atchison, KS 66002-0130 (phone 913-367-1480; fax 913-367-1838; www.midwestgrain.com).
Called Wheatex™, the ingredient is said to have a fibrous structure that mimics the look and texture of meat. It also has a low flavor profile with no aftertaste, requiring less flavoring. The ingredient's textural quality holds up well in retort applications without burn, and the water and fat-binding capacities increase yield and reduce formulation costs. Because of these properties, the ingredient is suitable for meat extension in beef and poultry applications.
Use of soy with meat. Although the use of soy-based ingredients is frequently associated with meatless dishes, these ingredients can be formulated with meat to improve the functionality of the product.
• For example, soy-based ingredients for improving a number of pork products have been recently demonstrated by Central Soya Co., Inc., P.O. Box 1400, Fort Wayne, IN 46801-1400 (phone 219-425-5432; fax 219-425-5301; www.centralsoya.com).
--- PAGE BREAK ---
Textured soy protein concentrate (Response ® 4400) may be used in the formulation of breaded nugget-shaped patties, Garlic-Butter-Flavored Pork Nuggets. At a usage level of 5%, the ingredient provides moisture management to these bite-sized, hand-held meat products.
Soy protein concentrate called Promine® DS is suitable for use in such products as stick-shaped battered and cooked pork pieces, Pork Sticks, and battered and cooked Pork Tenderloin. The ingredient, a rapidly dispersible powder designed for use in food systems where water-binding and fat-binding are important, is said to improve yield and reduce formulation costs, provide enhanced texture and eating quality, and increase moisture retention/juiciness through freezing/thawing and reheating.
Formulation sheets for these three applications and others are available from the company.
• Beef Meatball with Soy Protein is a formulation available from Archer Daniels Midland Co., Protein Specialties Division, 4666 E. Faries Pkwy., Decatur, IL 62526 (phone 217-424-5200; fax 217-424-5200; www.admworld.com). Soybased ingredients, Arcon T and Arcon S can be formulated with lean beef (10% fat) and beef trimmings.
Providing fat reduction. A reduced-fat smoked sausage formulated with a modified potato starch was highlighted at the Worldwide Food Expo by Penford Food Ingredients, 7094 S. Revere Pkwy., Englewood, CO 80112 (phone 303-649-1900; fax 303-649-1700; www.penfordfoods.com).
The modified potato starch, marketed under the name PenGel 8, is said to mimic fat in appearance and texture, making it suitable for low-fat meat applications. According to the manufacturer, the ingredient provides a meaty texture and firm bite, is white in color, has very little taste, and can be used in all coarse meats.
The starch has a usage level of 8% in the smoked sausage application. In consumer testing, meat products made with the ingredient were said to be comparable to full-fat products in bite, appearance, mouthfeel, flavor, and particle definition. Depending on the product and application, the starch can achieve a 20–40% fat reduction.
In addition to the starch, the sausage also contained 90% lean beef, water, seasoning, salt, corn syrup, dextrose, and cure blend.
Adding food safety. Finding new ways to increase food safety in meat and poultry products continues to be of importance. Here are a few ingredients with reported antimicrobial properties.
• The effectiveness of dried plums as a food safety ingredient has been investigated over the past couple of years. Here are some of the newest developments, according to the California Dried Plum Board, 3841 N. Freeway Blvd., Suite 120, Sacramento, CA 95834 (phone 916-565-6232; fax 916-565-6237; www.CaliforniaDriedPlums.org.).
--- PAGE BREAK ---
Research at leading U.S. meat science universities concluded that dried plums can serve as an effective microbial agent, suppressing the growth of pathogens found in meats. A leading expert on pathogens in meat products, Daniel Fung of Kansas State University has tested dried plum puree as a microbe inhibitor in ground meat products. Using a 3% by weight level of dried plum puree, he has reportedly registered up to a 99% kill rate against virulent pathogens such as Escherichia coli and Salmonella in ground meats.
In addition, research conducted by Jimmy Keaton of Texas A&M University has focused on the total antioxidant power of dried plums. Studies have shown that the ingredient is as effective as commonly used synthetic antioxidants BHA/BHT in combating lipid oxidation or warmed-over flavor in cooked meats.
"These research findings, coupled with the moisture-retention properties of dried plums, further expand the natural, multifunctional capabilities of this dried fruit," noted a representative from the California Dried Plum Board.
On November 8, 2001, the Board held a technical seminar in Tokyo on "How Prunes Naturally Improve the Quality and Safety of Meat Products." At the seminar researchers Keaton and Fung presented their findings on the effects of dried plums as an antioxidant and antimicrobial agent, respectively.
The seminar included attendees from the top four meat companies in Japan. Representatives from research and development, operations, and marketing of 47 companies were there. A post-seminar survey showed that 65% of attendees indicated they planned on using dried plums in the future. Because of the strong interest, the Board will be bringing a delegation from Japan to the U.S. in the fall of 2002 to participate in a meat clinic at Texas A&M University.
Japan, in particular, has become an important trading partner for U.S. beef. Since Japan opened its markets to beef imports in 1991, it has become the largest importer of U.S. beef and pork in the world, purchasing approximately $2.5 billion worth of meats in 2000. Japan now imports almost two-thirds of its beef—about half of which comes from the U.S.
The future for dried plums looks very promising for several reasons:
First, consumer press is picking up on the properties of this ingredient. Most recent, in Parade magazine's November 11, 2001 edition, a roundup of the latest science on good health and good eating, "The Year's Best Food News," included a write-up on the antimicrobial properties of dried plums.
Second, research is continuing to look at the other capabilities of this ingredient. New proprietary studies are beginning to emerge suggesting that dried plums can also help reduce purge in whole muscle meats. This in-house research by two major U.S. meat processors indicates that dried plums and/or dried plums blended with other fruits can help to control purge in vacuum-packaged meat products.
--- PAGE BREAK ---
Third, according to the California Dried Plum Board, "with the meat industry undergoing significant changes through consolidation, new value-added product introductions, and an ever-critical eye on safety, dried plums stand ready to serve in a variety of capacities. This single fruit product offers meat and poultry processors natural solutions to a multitude of meat industry needs."
• In August 2001, Farmland National Beef Packing Co. L.P. and DMV International entered into a joint venture agreement to manufacture and market activated lactoferrin for enhancing food safety of meat and poultry products. The resulting partnership is called aLF Ventures, LLC, 299 S. Main St., Salt Lake City, UT 84111 (phone 801-961-1131; fax 801-961-1135).
Lactoferrin is a naturally occurring protein in milk that is credited with protecting infants from harmful bacteria while their immune systems are developing. Activated lactoferrin, a formulation of lactoferrin, can provided fresh meat with an added level of protection from pathogenic bacteria, including E. coli O157:H7, Salmonella, and Campylobacter, by preventing microbial attachment to meat surfaces during processing and packaging, as well as inhibiting growth of these bacteria.
The development rights to the technology were licensed from A.S. "Narain" Naidu, a medical microbiologist at California State Polytechnic University. Research at the university showed that applying an activated form of lactoferrin to meat surfaces prevented harmful bacteria from attaching and multiplying.
The joint venture will open a new state-of-the-art research and development laboratory in Pomona, Calif., built expressly to pursue additional uses for the technology, including chicken, pork, fish, and eventually fresh produce. Products processed with activated lactoferrin will be clearly labeled and trademarked so consumers can easily identify meat and produce that include this additional food safety enhancement.
And, in a breaking story, on January 10, 2002, the U.S. Dept. of Agriculture approved the use of activated lactoferrin on fresh beef. "USDA approval is a significant milestone for activated lactoferrin and marks the final regulatory step needed to bring this food safety technology to market," said the president of aLF Ventures LLC. Activated lactoferrin will be available to beef processors worldwide who want to use the technology to improve the safety of their beef products.
Farmland National Beef, Kansas City, Mo.—reportedly the nation's largest producer-owned beef processor—expects to be the first company to offer fresh beef protected by activated lactoferrin, once final application systems development and testing is completed. More information can be gained through its Web site www.farmland.com.
Netherlands-based DMV International, through its Nutritionals business line, markets hydrolysates, bioactive peptides, and bioactive proteins such as lactoferrin. The company is one of the largest producers and marketers of lactoferrin worldwide and has developed extensive patented production technology for lactoferrin.
For more information, see the feature article beginning on p. 40.
--- PAGE BREAK ---
• Encapsulated acidulants, Meatshure DA, can control the pH in fermented meat upon cooking, resulting in products with a higher margin of microbiological safety. In addition, the acidulants produce end results that are said to be 30–40% faster than other processing methods.
According to the manufacturer, Balchem Encapsulates, P.O. Box 175, Slate Hill, NY 10973 (phone 877-222-8811; fax 845-355-4204; www.balchem.com), using encapsulated acids for the direct acidification of meat represents an alternative to starter cultures. The major benefit of the process is the elimination of the incubation step, in which bacteria, held under controlled conditions of temperature and humidity, are allowed to multiply. Instead, the need for adding acid slowly to meat, as occurs in natural fermentation, is accomplished using acid that is encapsulated in an edible food coating.
The encapsulated acidulants, made using a proprietary technology, can be mixed into the meat without protein reactions, and the acids can be released through a choice of heat, moisture, and time. Typical applications include traditional dry and semi-dry sausage, deli meats, other processed meat emulsions, meat-containing sauces and pasta products, and pizza topping.
Use of antioxidants. Oxidation poses a challenge in the meat and poultry industry where fat is sensitive to oxidative stress. Here are some possible solutions:
• A rosemary extract—called Oxy'Less® Clear—is specially effective in extending shelf life by delaying the development of rancid off-flavors while keeping the fresh aspect of the meat and maintaining low microbial level. Rich in phenolic compounds which are known for their antioxidant effects, the liquid rosemary extract is available from Naturex, 300 Waverly Ave., Mamaroneck, NY 10543 (phone 914-381-5995; fax 914-381-5985).
An 8-p brochure, "Applications in Turkey Meat," focuses on the antioxidant activity of the rosemary extract in turkey meat burgers. Studies find that it significantly delays the appearance of rancidity and after 27 days of storage the meat supplemented with the antioxidant does not show any indication of oxidation. In addition to the applications described in the brochure, the extract may be used in other turkey products such as frozen meat, nuggets, injected meat, sausages, and chicken versions of these products.
• A tocopherol/rosemary blend for use as an antioxidant in meat products has been developed by Kemin Foods, 600 E. Court Ave., Suite A, Des Moines, IA 50301-0070 (phone 515-248-4000; fax 515-248-4051; www.kemin.com).
Marketed under the name Fortium, the antioxidant blend is described by the manufacturer as a natural and heat-stable alternative to synthetic preservatives and is reported to be more effective than either rosemary or tocopherols individually. The oil-soluble blend prevents oxidation, delaying rancidity and keeping ground meats fresher for a longer time.
• Natural fat-soluble antioxidants, isolated from vegetable oils and concentrated to contain naturally occurring mixed tocopherols, are available from Cognis Nutrition and Health, 5325 S. Ninth Ave., LaGrange, IL 60525-3602 (phone 708-579-6213; fax 708-579-5529; www.cognishealth.com).
Called Covio-ox®, the ingredient may be used to provide protection against food oxidation in meats and other products. It does not impart a flavor, color, or odor to final products.
A new brochure is available describing these antioxidants, their benefits and specific applications.
--- PAGE BREAK ---
Focusing on convenience. Over the past year, there have been a variety of convenience meat products introduced into the supermarket and restaurants. Here are some examples:
• Beef strips, already coated in spicy seasonings, cooked, and then individually frozen, are available from Burke Corp., 1516 South D Ave., Nevada, Iowa 50201-0209 (phone 800-654-1152; fax 515-382-2834; www.burkecorp.com). Called MagniFoods® Seasoned Cooked Beef Strips, the product is suitable in any dish requiring real beef with real beef flavor. Needing only oven-warming in a covered pan, it requires little or no labor.
The convenient product may find appeal in a variety of restaurants or cafeterias, and are particularly suitable to institutional foodservice operations in schools, business, industry, and healthcare. Applications may include such foods as fajitas, burritos, stir-fry, wraps, Italian pasta dishes, specialty pizzas, beef and noodles, and other comfort foods.
• A fully cooked, seasoned ground beef product in a resealable bag has been launched by Farmland National Beef, Inc., Farmland Industries, P.O. Box 20111, Kansas City, MO 64195-0111 (phone 816-713-7000; fax 816-713-6979; www.farmland.com). Called Farmland Ground & Browned, the fresh beef product is ready to microwave and eat, reducing preparation time for many meals. It is said to maintain the tender and juicy homemade flavor of fresh ground beef and is available in Original, Mexican, and Italian flavors. The product is made from real ground beef and is sold in the fresh meat case of groceries.
Also, recently introduced by Farmland Foods is Ribbits, smoked pork brisket tips that heat in the microwave, and precooked bacon that reportedly has the taste of the traditional version with the benefit of convenience.
Farmland National Beef and DMV USA recently formed a joint venture to manufacture and market new food safety technology. (See this article on its use of activated lactoferrin.) Such a development protecting consumers from harmful bacterial that may be found in meat can obviously have a positive impact on future convenience foods, their further development, formulation, and marketing.
• Low-fat entrees featuring breast strips and filets that are complemented with sauces such as marinara, teriyaki, garlic and herb, and barbecue. Called Short Cut® Entrees, the convenience food is available from Perdue Farms (www.perdue.com). The entrees are microwavable and ready in less that five minutes.
• Convenience breakfast meals incorporating meat have been introduced by Uncle Ben's, Vernon, Calif. Called Breakfast Bowls™, the meals are ready to eat in four minutes in the microwave, and are said to provide a good source of important nutrients such as thiamin, iron, folic acid, and vitamins A and C. Products are available in eight versions, including Bacon, Egg & Potatoes; French Toast & Sausage; Ham, Egg & Peppers; and Sausage, Egg & Biscuit.
• A new line of flavored beef products, marketed under the Always Tender brand, was introduced by Hormel Foods Corp.,1 Hormel Place, Austin, MN 55912 (phone 800-523-4635; www.hormelfoods.com). Products currently available are peppercorn filet of sirloin, teriyaki filet of sirloin, Italian beef filet, and grill beef filet. Cook time for these products is approximately 30–40 minutes.
Databases providing innovative ideas. A variety of databases are available which provide creative recipes online. Many of these recipes may provide a source of innovative ideas or adapted to meet specific needs.
• For example, International Dehydrated Foods, Inc. (IDF), 3801 E. Sunshine, Springfield, MO 65809 (phone 417-881-7820; fax 417-881-7274) develops, processes, and distributes a variety of basic poultry ingredients, including spray-dried meat, fat and broth powders, frozen concentrated and shelf-stable concentrated chicken broth, and liquid poultry fats. On its web site, www.idf.com, the company makes available a wide range of convenient formulation sheets to help customers create savory seasonings based on its ingredients.
--- PAGE BREAK ---
Powdered Chicken, a suitable complement to a variety of seasoned dishes, may be used in the formulation of such recipes as Chicken Supreme, Chicken Fiesta, and Chicken Curry. Other applications include sauces, gravies, rice seasoning, pasta seasoning, Ramen noodle seasoning, soup (wet and dry), bouillon, soup bases, breading, stuffing, biscuit mix, and pancake mix. As a flavoring aid, the ingredient can provide balanced background notes as well as a desirable label identity.
• The National Turkey Federation (NTF), 1225 New York Ave. NW, Ste. 400, Washington, DC 20005 (phone 202-898-0100; fax 202-898-0203) is the advocate for all segments of the U.S. turkey industry. Its web site, www.eatturkey.com has more than 400 turkey recipes included in the database. Of these, there are more than 30 innovative turkey soup recipes. One can find turkey versions of Black Bean, Cream of Mushroom, Vegetable, Noodle, Smoked Chowder, Minestrone, White Bean Stew, and Chile.
• The National Cattlemen's Beef Association, 9110 E. Nichols Ave. #300, Centennial, CO 80112 (phone 303-694-0305; fax 303-694-2851)—the marketing organization and trade association for America's one million cattle farmer and ranchers—has a web site, www.beeffoodservice.com. offering a wide range of beef recipes online. These include more than 20 barbecue beef versions (some traditional and some not-so traditional).
For example, Thai BBQ Pot Roast consists of pot roast served over jasmine-style rice in a sweet-savory Thai-style barbecue sauce made with lemongrass, ginger, plum sauce, and sweet chili sauce.
Other examples include Barbecue Beef Focaccia-Style Pizza (Italian bread shells topped with ground beef, corn, green onions, barbecue sauce, and Cheddar cheese); Barbecue Beef Sandwich with Watermelon Barbecue Sauce (thinly sliced roast beef served warm with Watermelon Barbecue Sauce on a poppy seed bun); Cajun Barbecue Beef Stew (spicy beef stew with red beans and bell peppers, served on top of rice and sprinkled with green onions); Lemon Grass Barbecued Beef (marinated beef ribs grilled, stripped from the bone and rolled with cucumbers and rice noodles in rice paper, and served with traditional dipping sauce; and Vietnamese Barbecue Sub (thin slices of roast beef warmed in a spicy chili-garlic sauce, stacked on a sub roll with crispy tender Vietnamese-style marinated vegetables.
• The Veal Committee of the National Cattlemen's Beef Association provides on its Web site, www.veal.org, a wide range of foodservice recipes to extend veal's popularity for all occasions, including breakfast, lunch, appetizers, casual dining, and fine dining. These innovative recipes use the latest in veal ingredient developments and are chef-prepared and tested to be contemporary, creative, and competitive. Here are some examples.
Veal Bacon Breakfast Bruschetta consists of top-toasted Italian bread with a folded egg omelet, veal bacon, shredded Asiago cheese, and fresh tomato-basil salsa. Highlighted in the recipe is veal bacon, which is said to offer an upscale twist to traditional bacon products. It contains nearly half the calories and 35% less fat than pork bacon. It is said to be flavorful and may be positioned as an alternative for consumers who cannot eat pork.
Thai BBQ Veal Short Ribs, suitable as an appetizer, is made with veal short ribs, thinly sliced green cabbage, Thai Barbecue sauce (chili, hoisin, and pepper sauces), grated carrots, and toasted sesame seeds. The flavor of veal ribs allows chefs to create ethnic dishes using light glazes, rubs, and delicate seasonings.
Spanish Veal Fajitas may take advantage of restructured veal meat which is said to provide a bite much closer to whole muscle than any restructured meat previously.
--- PAGE BREAK ---
• Don't be sheepish about visiting the Web site of New Zealand-based New Zealand Lamb Cooperative, Inc., www.nzlamb.com. The site is full of recipes illustrating innovative ways that ingredients can work with lamb. Recipe include Roast Leg of Lamb with Rhubarb Mint Chutney, Braised Lamb Shanks with Pasta and Feta Cheese, Honey and Herb Loin Chops, and Rack of Lamb with Toasted Hazelnut Butter.
In recent weeks, acquisitions have been occurring which will interest ingredient customers in all product segments, especially meat and poultry which use savory flavors and other ingredients in their applications.
• Most recent, Givaudan SA, Vernier, Switzerland, has signed an agreement to acquire Food Ingredients Specialities (FIS), the flavor unit of Nestlé SA, Vevey, Switzerland. The expertise of FIS in the savory flavors business (including soups, sauces, and ready meals) is expected to complement Givaudan's strength in sweet and concentrated flavors.
According to the chief executive officer of Givaudan, the acquisition of FIS is "an important step forward" in strengthening its position in savory flavors and its role as core flavor supplier to Nestlé. Additionally, Givaudan will expand its knowledge in culinary applications and gain access to the product line of FIS, which includes new products such as vegetable, wine, and coffee flavors.
Furthermore, with the integration of FIS, Givaudan expects to further enhance its position in the Asia-Pacific territories.
The acquisition is still subject to regulatory approval in several countries.
• Earlier, this article discussed some of Cerestar's ingredient developments related to meat and poultry. Minneapolis-based Cargill—an international marketer, processor, and distributor of agricultural, food, and industrial products—has reached an agreement to acquire Paris-based Cerestar, a global manufacturer of starch and starch derivatives.
According to Cerestar's president, the starch operations of the two companies are very complementary. Cerestar is the market leader in the E.U., while Cargill holds a similar position in the U.S. Cargill also has substantial operations in Latin America where Cerestar is not a producer. Together, the groups can provide competitive suppliers of starch-based products to customers in most of the major markets of the world.
With the 2002 IFT Annual Meeting & FOOD EXPO® fast approaching, it would not be totally unexpected if other companies chose the event to announce other such major changes affecting their organizations.
by DONALD E. PSZCZOLA
Associate Editor
Snack on next month's Ingredients section highlighting innovative developments for snack foods, such as potato chips, pretzels, popcorn, and other products.