News about fatty acids has evolved from the negative to the positive. Media focus on the evils of trans fatty acids is shifting to the benefits of specific fatty acids, mostly the omega-3 fatty acids. Not only do these ingredients provide benefits across a span of health conditions, they also provide these benefits to people across a range of ages, from infants to the elderly.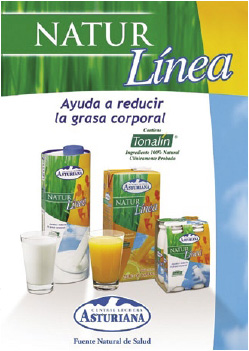 Omega-3s received a recent boost in consumer awareness with both the Food and Drug Administration's 2004 qualified heart-health claim and the newly revised 2005 Dietary Guidelines for Americans. The Dietary Guidelines recognize that "limited evidence suggests an association between consumption of fatty acids in fish and reduced risks of mortality from cardiovascular disease for the general population." In addition, they recognize that there are other sources of docosahexaenoic acid (DHA) and eicosapentaenoic acid (EPA) that may provide similar cardiovascular benefits, but state that "more research is needed."
"The market for omega-3s is growing at a double-digit rate in the U.S., as well as in the EU," says Beth Way, Market Development Specialist, Encapsulation, National Starch Food Innovation, Bridgewater, N.J., citing information from Frost & Sullivan. "Industry observers note that market opportunities for omega-3 fatty acids in the global nutrition and food fortification markets could reach a conservative value of $500 million. Current estimated North American consumption for fish-oil-based omega-3 fatty acids in dietary supplements, excluding infant formula, is 6–10 times higher compared to the food sector. Supplement sales grew from $103 million in 1999 to $230 million in 2004."
DHA and EPA are the two omega-3 fatty acids currently in the media spotlight. The qualified heart-health claim specifically mentions them. Although omega-3 fatty acids are the most widely reported on and most commonly known, other fatty acids, both polyunsaturated and monounsaturated, show promise for health benefits as well. They include alpha-linolenic acid, oleic acid, and conjugated linoleic acid.
Benefits of Omega-3
"Awareness of the positive health benefits of omega-3 is high, with most consumer studies suggesting 60% have heard of omega-3 and believe it is positive," says Ian Lucas, Vice President of Marketing and New Product Development, Ocean Nutrition Canada. "We have conducted our own qualitative primary research with over 250 individual consumers, and every market research project was consistent with the trends published in the syndicated reports. Our studies suggested that 60% of people have heard of omega-3 and believe it is important for health; 80% associated it with fish. Most people we interviewed associated heart health and brain health with eating fish." Infant development and cancer prevention and treatment are other areas where omega-3 fatty acids show benefits.
• Cardiovascular Health. According to the American Heart Association (AHA), large-scale epidemiological studies suggest that individuals at risk for coronary heart disease (CHD) benefit from the consumption of plant- and marine-derived omega-3 fatty acids (AHA website).
"EPA prevents vascular inflammation, which can lead to plaque buildup that can ultimately lead to narrowing of the coronary vessels on the heart," explains Lucas. "At the same time, DHA is considered to be important in the electrical conduction in the heart and is associated with reducing ventricular arrhythmias. Strong scientific evidence has actually led to an EPA/DHA supplement product in Italy being indicated as a prescription for preventing a second heart attack."
--- PAGE BREAK ---
In September 2004, the Food and Drug Administration announced the availability of a qualified health claim for reduced risk of CHD on conventional foods that contain EPA and DHA. FDA recommends that consumers not exceed more than a total of 3 g of EPA and DHA per day, with no more than 2 g/day from a dietary supplement.
"The heart-health benefits of EPA and DHA position products very well for the Baby Boomer generation," observes Lucas. "In addition, the anti-inflammatory effects of EPA are suited for middle age people with arthritis."
Ocean Nutrition's MEG-3™ Omega-3 Powder is currently used in several bread products in the United States and other countries, says Lucas. For example, in January 2005, Wegman's Food Markets, Rochester, N.Y., launched a line of breads fortified with MEG-3 omega-3 fats: 100% Whole Wheat, 12 Grain and Very Low Sodium Bread, two slices of which offers 80–90 mg of omega-3s.
"MEG-3 ™ Omega-3 Powder ingredient is really a breakthrough technology in that it provides the health benefits of fish, conveniently in food products people love, without the taste or smell of fish," states Lucas. "Our patented micro-encapsulation technology is very unique. It is a free-flowing powder with undetectable free oil, meaning the goodness of fish is kept inside the powder, so foods don't smell or taste fishy."
Another encapsulated omega-3 fatty acid ingredient will also help make it easier to produce fortified baked goods. Earlier this year, National Starch Innovation introduced Novomega™ encapsulated omega-3. The powder ingredient is the result of a joint agreement by National Starch and Omega Protein, Houston, Tex., a producer of fish oil and protein products derived from menhaden. The ingredient is said to be easily added to baked goods without affecting their taste, texture, or aroma.
Independent sensory research has shown that Novomega can be incorporated into foods without affecting flavor, which is still the number one criteria for purchase, says Way. "We have found a way to protect this valuable ingredient from harsh processing, other ingredient interaction, and light and air, which contribute to rancidity."
• Infant Nutrition. Omega-3 fatty acids also fortify many infant formulas, such as Mead Johnson Nutritionals' Enfamil® Lipil® with Iron. It contains both DHA and arachidonic acid (ARA), an omega-6 fatty acid. The two fatty acids support a baby's brain and eye development.
--- PAGE BREAK ---
A study using the product showed that it helped to significantly improve the visual development of infants compared to non-supplemented formula (Hoffman et al., 2003). Researchers at the Retina Foundation of the Southwest in Dallas, Tex., studied babies who were breastfed from birth to four to six months and then randomly weaned—either to the formula supplemented with DHA and ARA or to a formula without them. The babies fed the supplemented formula had improved visual acuity at one year of age, compared to the babies fed the non-supplemented formula.
"The successful addition of DHA and ARA to infant formula has helped consumers become aware of the need for these important nutrients," observes Laura Coury, Director, Marketing Food & Beverage, Martek Biosciences, Columbia, Md. "This also has paved the way to reach consumers outside of the traditional infant formula market. Some infant formula companies are now offering DHA and ARA fortified formulas for toddlers up to 24 months old. Their moms understand the health benefits of DHA, creating a ready-made market for more DHA-fortified foods. Food manufacturers are looking at ways to take advantage of this opportunity by adding DHA to their food products."
In February of this year, for example, Martek signed a non-exclusive license agreement with Kellogg Co., under which it will supply DHA for use in a new line of fortified foods. Products containing microalgae-derived Martek DHA are expected to hit the shelves by mid-2006. The Martek DHA logo will appear on packaging, in print advertisements, and on other promotional materials.
• Brain and Eye Development. Infants are not the only ones who benefit from omega-3 fatty acids' role in brain and eye development. "EPA's effect on triglyceride lowering, inflammation, and plaque formation can maintain a healthy blood flow to the brain, while DHA is an important structural component of the brain," says Lucas. "Research suggests 60% of the brain is made up of fat, and half the fat is DHA. EPA and DHA are therefore important for normal brain and nervous system growth and development." Research indicates that omega-3 deficiencies may be linked to attention deficit/hyperactivity disorder (ADHD), dyslexia, depression and aggression, Alzheimer's disease, and dementia.
"Since there is a strong association with brain health and development, we expect to see many products in the future with EPA and DHA associated with foods for people who are in school or are learning," says Lucas.
• Cancer Prevention and Treatment. The American Institute for Cancer Research (AICR) states that omega-3 fatty acids have displayed a range of anti-cancer activities in the laboratory and have been repeatedly associated with lower cancer risks in population studies (American Institute for Cancer Research, 2004).
Research funded by AICR has shown that adding omega-3 fatty acids to the diet of mice can actually reduce the occurrence of tumors and slow tumor growth. W. Elaine Hardman, a researcher at the Pennington Biomedical Research Center of Louisiana State University, has received several AICR grants to study the cancer-fighting potential of omega-3 fatty acids.
Her previous AICR-funded research has demonstrated that omega-3s also have a potential role in helping chemotherapy drugs work more effectively and in reducing side effects from cancer treatment.
Another AICR grantee is investigating another possible protective mechanism. Researchers Robert Chapkin and Joanne Lupton of Texas A&M University are investigating how DHA interferes with a specific protein that is critical for tumor formation in the colon.
--- PAGE BREAK ---
Studies on Other Fatty Acids
Studies have been conducted on various other fatty acids, as well:
• Alpha-Linolenic Acid (ALA) is found in a variety of green leafy vegetables, some types of nuts, canola oil, flaxseed oil, and flaxseed supplements and can be converted to omega-3 fatty acids in the body. Two recent studies showed ALA's benefits in cardiovascular disease (CVD). At the November 2004 AHA Scientific Sessions, researchers reported that protection from sudden cardiac death in women may be linked with a diet rich in ALA (Albert et al., 2004). Women who reported eating diets rich in oils containing ALA seemed to have a lower risk of dying from heart disease and sudden cardiac death than women whose diets were low in the plant-derived fatty acid.
Researchers at Pennsylvania State University reported last year that a diet rich in ALA reduced CVD risk, possibly by favorably changing vascular inflammation and endothelial dysfunction (Zhao et al., 2004). Inflammatory markers and lipids and lipoproteins were assessed in hyper-cholesterolemic subjects fed two diets low in saturated fat and cholesterol and high in polyunsaturated fatty acids varying in ALA and linoleic acid compared to those fed an average American diet.
• Oleic acid is a monounsaturated fatty acid, most commonly associated with olive oil. Recent experiments using breast cancer cell lines showed that the fatty acid dramatically cut the levels of an oncogene called Her-2/neu (also known as erb B-2) (Menendez et al., 2005). High levels of Her-2/neu occur in more than a fifth of breast cancer patients and are associated with highly aggressive tumors that have a poor prognosis.
A team of researchers in both the U.S. and Spain reported not only that oleic acid suppressed over-expression of the gene but also that other tests on the cell lines showed that it also boosted the effectiveness of trastuzumab (Herceptin), the monoclonal antibody treatment that targets the Her-2/neu gene and has helped to prolong the lives of many breast cancer patients.
• Conjugated Linoleic Acid (CLA), derived from both dairy and safflower sources, has reported benefits in cancer and body composition or body shaping. The majority of research to date has focused on the biological effects of the cis-9, trans-11 and trans-10, cis-12 CLA isomers. Dairy-derived CLA, for example, has been shown to inhibit carcinogenesis in experimental animals (Ip et al., 1999).
A group headed by Dale Bauman at Cornell University works with dairy-derived CLA, looking at the effects of CLA in cancer models. Some of the group's earlier work determined that the CLA in milk fat can function as an anti-carcinogen. They designed a diet that enhanced the cis-9, trans-11 CLA content of milk fat in milk collected from cows. Workers in Cornell's Food Science Dept. used the milk to produce a butter that had a CLA content eight-fold greater than control butter. Researchers at Roswell Park Cancer Institute, Buffalo, N.Y., used the butter in a study of chemically induced mammary carcinogenesis in rats. The CLA-enhanced butter was shown to be effective in reducing tumor formation (The Bauman Group).
Bauman Group is continuing research on the effects of CLA in cancer models and is looking at the effects of a high-CLA butter in an atherosclerosis model. The group is also involved in on-going research to find feeding/management practices that will elevate and maintain cis-9, trans-11 CLA levels in milk fat (Lock and Bauman, 2004).
--- PAGE BREAK ---
Commercial forms of CLA currently available in the marketplace are derived from safflower oil. These have shown benefits in weight control. A brand of CLA called Tonalin CLA®, supplied by Cognis Nutrition and Health, Cincinnati, Ohio, was shown to help reduce body fat mass in healthy overweight humans when taken as a dietary supplement for one year (Gaullier et al., 2004). The study concluded that that the CLA safely reduced body fat mass by as much as 9%. According to the company, the randomized, double-blind, placebo-controlled study is the first to document the long-term safety and efficacy of CLA supplementation over a 12-month period without additional lifestyle or dietary restrictions.
Study participants who took 3.4 g of CLA/day experienced a significant reduction in their body fat mass compared to those in the placebo group, said Jean-Michel Gaullier, project manager of the study.
A panel of independent experts has found that Tonalin is safe for use in yogurt, meal-replacement bars and drinks, fruit juices, chocolate, milk-based beverages, and coffee cream substitutes. The ingredient was introduced for the first time in food products last year from the Spanish dairy Corporacion Alimentaria Penasanta (CAPSA) (Fig 1.). Called Naturlinea, the line includes a milk and orange juice-milk blend. The Tonalin logo is featured on the milk carton, which features a claim for helping to reduce body fat.
Cognis produces the ingredient through a proprietary process that converts linoleic acid from safflower into CLA. The company will soon be publishing a study showing that the ingredient can keep fat cells from refilling with fat, protecting dieters from regaining lost weight, potentially preventing the yo-yo diet effect.
Another commercial form of safflower oil-derived CLA, Clarinol™, has also been shown to have benefits on body composition. Last year, its manufacturer, Lipid Nutrition, Channahon, Ill., announced that Clarinol CLA may use four structure/function claims: it reduces weight gain, increases lean muscle mass, reduces the amount of body fat, and maintains body weight level. According to the company, its unique manufacturing method suppresses the inclusion of isomers other than cis-9, trans-11 and trans-10, cis-12, yielding the highest available concentration for these two active CLA isomers, which have been identified as being helpful in reducing the amount of body fat and increasing lean muscle mass.
by LINDA MILO OHR
Contributing Editor, Chicago, Ill.
[email protected]
References
Albert, C., Oh, K., Whang, W., Manson, J.E., Chae, C.U., Stampfer, M.J., Willett, W.C., and Hu, F.B. 2004. American Heart Association meeting report: Protection from sudden cardiac death in women may be linked with a diet rich in alpha-linolenic acid. News release Nov. 8, Am. Heart Assn., Dallas, Tex. http://scientificsessions.americanheart.org/portal/scientificsessions/ss/newsrelease11.08.04b.
American Heart Association. Fish and Omega-3 Fatty Acids. http://www.americanheart.org/presenter.jhtml?identifier=4632.
American Institute for Cancer Research. 2004. Experts Concerned Over Unhealthy "Fat Ratio" in American Diets. Press Release. May 13.
The Bauman Group. http://www.ansci.cornell.edu/bauman/
Gaullier, J.M., Halse, J., Høye, K., Kristiansen, K., Fagertun, H., Vik, H., and Gudmundsen, O. 2004. Conjugated linoleic acid supplementation for 1 year reduces body fat mass in healthy overweight humans. Am. J. Clin. Nutr. 79: 1118-1125.
Hoffman, D.R., Birch, E.E., Castaneda, Y.S., Fawcett, S.L., Wheaton, D.H., Birch, D.G., and Uauy, R. 2003. Visual function in breast-fed term infants weaned to formula with or without long-chain polyunsaturates at 4 to 6 months: A randomized clinical trial. J. Pediatrics 142: 669-677.
Ip, C., Banni, S., Angioni, E., Carta, G., McGinley, J., Thompson, H.J., Barbano, D., and Bauman, D.E. 1999. Conjugated linoleic acid-enriched butter fat alters mammary gland morphogenesis and reduces cancer risk in rats. J. Nutr. 129:2135-2142.
Lock, A.L. and Bauman, D.E. 2004. Modifying milk fat composition of dairy cows to enhance fatty acids beneficial to human health. Lipids 39:1197-1206.
Menendez, J.A., Vellon, L., Colomer, R., and Lupu, R. 2005. Oleic acid, the main monounsaturated fatty acid of olive oil, suppresses Her-2/neu (erbB-2) expression and synergistically enhances the growth inhibitory effects of trastuzumab (Herceptin™) in breast cancer cells with Her-2/neu oncogene amplification. Annals Oncology 16: 359-371.
Zhao, G. Etherton, T.D., Martin, K.R., West, S.G., Gillies, P.J., and Kris-Etherton, P.M. 2004. Dietary-linolenic acid reduces inflammatory and lipid cardiovascular risk factors in hypercholesterolemic men and women. J. Nutr. 134: 2991-2997.