Zipping back and forth from the technical sessions to the exhibition floor at this year's IFT Annual Meeting + Food Expo® to capture the essence of innovation in food packaging was probably beneficial to cardiac health as well as to intellectual knowledge.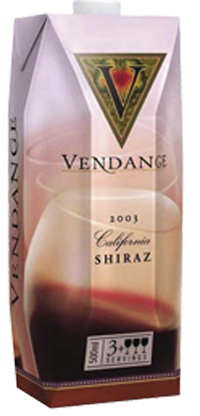 In addition to the many symposia, papers, and posters, attendees were treated to a host of packaging innovations and reinforcements of past implementations. Food Expo was sprinkled with innovations useful to IFT members and visitors.
I previewed the technical presentations on packaging in the June 2005 issue of Food Technology. In this issue, I'll discuss some of the more than 20 packaging-related exhibits that displayed interesting and intriguing innovations.
Aseptic Packaging
Unlike in the past, the word "aseptic" now conveys a range of meanings, each associated with biological stabilization followed by packaging in a clean environment. Note that sterility and fluid contents are no longer necessary etymological constants in this realm.
• Cartons. Tetra Pak (www.tetrapak.com) has been a pioneer and leader in aseptic technology for more than a half century, with its classical brick-shaped, hermetically sealed composite-paperboard/aluminum-foil/plastic-lamination carton.
Among the more recent aseptic innovations from the company has been the Prisma® or eight-faced carton now in 1⁄2- and 1-L sizes graced with a plastic StreamCap, an easy-opening, self-cutting screw closure and reclosure feature, with an early application for wine. Tetra Top, a remarkable engineering feat of aseptically marrying an injection-molded top with the composite paperboard body, is appearing in United States markets after several years of European success. Tetra Wedge deviates from the brick shape with a triangular standup pouch configuration.
New this year is the Clear Wedge, fabricated from silica-coated plastic and applied to date for fruit beverages from Jumex in Mexico and analogous products. Visual transparency is one claimed benefit. Another is microwave transparency for products reheated by consumers.
Tetra Pak also offers a new metallocene-based interior sealant for its aseptic cartons that is claimed to have a much wider temperature sealing range than conventional polyolefins, especially for the company's induction-sealing mechanisms.
The Tetra Recart™ retortable composite paperboard lamination carton, which received IFT's 2004 Food Technology Industrial Achievement Award, has reached yet another pinnacle: application for hot filling of high-acid foods. Columbus (www.columbuspr.it), Parma, Italy, is using it for its Italian Tomato Sauce in a 340-g carton closely related to the conventional post-fill thermally sterilized version.
--- PAGE BREAK ---
• Processing Machinery. The British supplier of laboratory and pilot-plant equipment, Armfield (www.armfield.co.uk), displayed an array of aseptic processing machinery, including a direct-steam-injection HTST/UHT unit, homogenizer, and filler/closer, plus all intermediate pumps and piping.
The filler is a sealed working chamber (glove box) to permit manual operation. Internal air is maintained sterile with a high-efficiency particulate (HEPA) filter. Presterilized containers are placed in the chamber through an inlet container holder. Within the chamber, which may be operated at low oxygen, may be a can, crown, or screw cap closer. Filled containers may be removed from the chamber through an air lock to prevent contamination.
• Microwave Technology. For many years, a mainstream product in the Far East has been precooked rice in ambient-temperature shelf-stable plastic packaging. Seen in the U.S. primarily in Asian retail outlets, these microwavable packages and their essential technologies are now being offered for manufacture in North America. Japan's Shinwa Kikai (www.shinwa-kikai.co.jp) is one supplier of the equipment system that perhaps epitomizes the application of hurdle technology.
In the Shinwa Kikai system, the process begins where rice is soaked prior to clean filling into preformed plastic barrier trays in a multi-lane filler. The filled trays are conveyed into continuous steam pressure sterilizing equipment, followed by entry into a Class 1000 clean-room steam-rice cooking vessel. The trays containing the cooked and reduced microbial count trays are hermetically sealed in a clean-room environment under reduced oxygen using inert gas flush, some with oxygen scavenger sachets, and water cooled. According to the supplier, the intermittent heating operation couples minimum heat for microbiological reduction and few adverse secondary thermal effects.
Some classify this complex process as aseptic, some as ultra clean, and some as hurdle. Whatever the name, the product is sterile and ambient-temperature shelf stable.
• Filling Equipment. Long heralded for its preeminence in roasted and ground coffee packaging, the Italian company Goglio Luigi Fres-Co (www.fresco.com) has developed systems for hot, cold, and aseptic filling of liquids and also for retort pouches. Fres-Co's FSU model is an aseptic vertical form/fill/seal machine for flexible pouches which many be supplemented with dispensing valves, fitments, tubes, and other devices for application in foodservice operations. Size range for these machines is 50 mL to 6 L (i.e., No. 10 can replacement) and includes standup flexible pouch structure capability. The company's horizontal machines employ prefabricated pouches in No. 10 can replacement sizes. Machines have been accepted by the Food and Drug Administration for low-acid fluid food products. In keeping with corporate strategy, Fres-Co offers both machinery and materials to fit the equipment. The company also produces retort pouch materials and structures that are marketed in the U.S.
--- PAGE BREAK ---
• Steel Bulk Bins. Galvanized steel bulk bins manufactured and leased by Goodpack (www.goodpack.com) contain bulk bags that hold up to 370 gal of single-strength and concentrated liquids. The bins nest and collapse for return after use. Interior liner bags are made by suppliers such as Scholle, CDF, and Goglio Luigi. For aseptic bulk packaging, systems such as those from ELPO and Scholle are employed.
• Retort Pouch Materials. Flexible package material converter, Lithotype Co., Inc. (www.lithotype.com) has developed a surface ink and coating and electron beam curing system for materials that can be employed in retort pouch applications. The surface appearance is claimed to be the same as for trap-printed laminations.
Oxygen Scavengers
Several companies exhibited packaging materials with antioxidant properties.
• Retortable Scavengers. Oxygen scavenger pioneer Mitsubishi Gas Chemicals (www.mgc-a.com) has developed a retortable oxygen scavenger material now being applied commercially in Japan: polyester/aluminum foil/iron oxide-containing polypropylene/polypropylene. The ferrous oxide is the compound that reacts with oxygen to remove it from the package interior.
• Labels and Strips. Multisorb Technologies (www.multisorb.com) provides oxygen-absorbing labels and strips under the FreshMax™ name. They are applied to the inner surfaces of food packages to extend the biochemical shelf life and to retard the growth of aerobic microorganisms, especially in conjunction with vacuum packaging and inert gas flushing.
• Flavored Film. An intriguing packaging product from bakery ingredient supplier Watson (www.watson-inc.com) is flavored and colored water-soluble film typically manufactured from carboxymethylcellulose. The films are cast and applied for containment of bakery ingredients which are tossed into mixing operations, or as breath fresheners or nutrient strips, or for oral hygiene. Films can be printed or even have glitter incorporated. Standard gauge is 0.001 in, but the film is available in thicknesses from 0.001 to 0.020 in.
Distribution Packaging
Perhaps the most numerous packaging-related exhibits focused on containers and other items needed for distribution.
• Pallets. This well-known international firm owns about 80 million pallets that are leased and are pooled by shippers and returned for reuse to the CHEP network (phone 407-370-2437). Despite the trend toward plastic for other packaging applications, the company and its competitors tend to use wood for their pallets, which they claim holds up better on a weight-to-cost basis. The company is attaching radiofrequency identification (RFID) tags to its pallets. Users do not have to tag each of their pallets to track them.
• Crates. A plastics injection molder specializing in returnable/reusable cases and crates, Rehrig-Pacific (www.rehrigpacific.com) also produces high-density polyethylene pallets, crates for polyester carbonated beverage bottles, multilevel case-ready reusable trays for red meats, and nestable bakery trays. Peel boards for bakery goods are fabricated from polypropylene. Among the newer products are returnable egg crates.
• Bag-in-Box. A producer of intermediate bulk container (IBC) bag-in-box systems, Arena (www.arenaproducts.com) has developed Air-Evac Starfish and Air-Evac Blowfish, two related products targeted at shippers of bulk liquids such as caramel, mayonnaise, or relish. They are fillers for flexible plastic bags that are positioned within collapsible rigid plastic pallet size containers. The Starfish is a filler device that inflates the exterior chamber of the bulk bag with shop air to force the contents toward the center of the liner. The Blowfish forces shop air into the bladder to assist in discharging the product from the bottom of the flexible plastic liner. The two conjoined systems are claimed to reduce air contamination, permit greater utilization of container volume, and foster more complete discharge of contents.
--- PAGE BREAK ---
• IBCs. International Paper (www.internationalpaper.com) offers ReadyFill™, the major corrugated fiberboard case and container maker's newest IBC for shipping up to 330 gal of liquid. It is a completely setup form-fitting bag-in-box container with its own filling and dispensing valves. The internal bag is glued to the interior of the corrugated fiberboard container which in turn is glued to the pallet. No manual setup is required by the user, and the user may employ any on-premises filler.
• Liners. Grayling (www.graylingindustries.com), a major flexible package material converter targeting bulk and IBC containment, offers products for bag-in-box markets. They include Guardian Form-Fit Liners, Baffle Liners for dry products, Barrier Guard multilayer moisture and vapor barrier for pails and drums, and flexible intermediate bulk containers (FBICs). TempGuard is a liner resistant to temperatures up to 250° F. Static Guard is engineered for static charge dissipation to more effectively contain powders. LiquidGuard is designed to contain liquids in pails, drums, and totes. Baffle Liner fills cube-shaped containers for flowable granular and powdered contents by employing internal baffles that prevent outward push of contents that might otherwise generate a cylindrical shape. The ultra-clean FIBC liners are designed for use Class 100000 clean rooms to permit direct filling and avoid internal particulates.
• Multiwall Bags. Gateway (phone 618-451-0010) is a flexible package converter specializing in large and large multiwall paper and paper/plastic bags, especially for food and pet food manufacturers. The company's mitered-bottom, open-mouth, non-sift pinch bags are made on Windmoeller & Hoelscher pinch bottomer and tuber machines to provide bags with greater protection than conventional large bags.
• Liquid Containers. The EZ-Bulk® products from Paper Systems (www.paper-systems.com) include lined corrugated fiberboard hexagonal containers with capacities of up to 330 gal of liquid. All are collapsible and thus manually erected by the packager. The company also offers Exobin collapsible woven polypropylene IBC in a rigid metal frame.
• Prefabricated Bag-in-Box. Weyerhaeuser's Spacekraft® (www.spacekraft.com) is a prefabricated bulk corrugated fiberboard bag-in-box with 275-gal capacity. Interior flexible bags are manufactured by Scholle, CDF, Grayling, and Liqui-Box.
• Antimicrobial IBC. Bulk Lift (www.bulklift.com), a manufacturer of flexible woven polypropylene IBCs and multiwall paper bags, has incorporated silver ion into its inner polypropylene as an antimicrobial. The Ohmega™ IBCs are engineered to obviate static electricity buildup using technology from Linq Industrial Fabrics. Stak-Pac™ is the designation for an internally baffled FIBC that resists ballooning and thus stacks and stores more efficiently than conventional bulk containers.
• Reusable Container. Ecobulk is a returnable/reusable extrusion-blow-molded polyethylene bulk container from Schütz (www.schuetz.net) intended to be enclosed in metal frameworks. Ecodrum is a one-piece blow-molded, high-molecular-weight, high-density polyethylene drum with capacity of 30–50 gal. The company also offers open-head plastic drums with separate closures.
--- PAGE BREAK ---
• Bulk Containers. Exclusively a rotational molder of polyethylene, Rotonics (www.rotonics.com) makes plastic bulk containers in sizes from 50 gal up. Because of the mold costs and the relatively slow output rates, the bulk packages are usually confined to small and often custom orders. Included in the product line are bulk containers that require inner flexible liners, bins, totes, nestable drums, cans, plastic pallets, and dump tubs.
Contract Packaging
Several companies offered contract packaging services.
• Dry and Liquid Filling. American Copak (www.americancopak.com), claiming to be the largest contract packager in the Western United States, has about 50 lines specializing in dry and hot-fill liquid products into flexible and paperboard packages.
• Aseptic and Hot Filling. Although specializing in aseptic processing and larger-size aseptic packaging, American Purpac Technologies (www.purpac.com) also offers hot filling into unit-portion, 4- to 8-oz barrier cups, as well as polyester bottles. Packaging sizes for aseptic range from 2 L to 340 gal, using either Liqui-Box ESL or Scholle fillers.
An Opportunity
Of the several organizations that currently assemble packaging shows, none now specifically targets the food industry and our singular needs. Since nearly 60% of all packaging is for foods and 60% of that is for consumer packaged foods, a major opportunity exists to gather more of the thousands of food packaging community members into a single venue to communicate interactively with customers, users, and developers. Several past thrusts to such ends have been highly successful from a technical perspective but have not persisted commercially for one or another reason. The time is upon us to reinitiate a food packaging summit exhibition.
From the discussion above, it should be evident that IFT's Food Expo would represent one of the very few opportunities to bring together the scientific community, researchers, engineers, packagers, and suppliers. IFT's Food Packaging Division and our colleagues such as the Institute of Packaging Professionals could organize relevant meaningful presentations, while IFT could solicit suppliers to exhibit and link their offerings to the conference presentations in a food packaging pavilion.
---
IFT's Food Packaging Division
Most of the food packaging information presented at this year's IFT Annual Meeting + Food Expo was under the guidance of IFT's Food Packaging Division. One result of assembling so much of the contemporary and future perspectives on the topic is that the Division provided the discipline with the most accurate information on such hot topics as RFID and nonthermal preservation, active packaging, retort pouch converting, and integration with new product development. New links with the Institute of Packaging Professionals (www.IoPP.org) promise to establish more powerful stimuli to professional learning and advancement in the area of food packaging.
The Food Packaging Division was founded in 1973 and attained full Division status in 1977 to provide leadership and technical expertise in food packaging technologies. The Division has provided insight and guidance to many industries and organizations since its inception and has worked closely with industry, academia, and government in providing information regarding food packaging.
by Aaron L. Brody,
Contributing Editor ,
President and CEO, Packaging/Brody, Inc., Duluth, Ga. 
[email protected]