With the first decade of the new century not yet gone, we can already see a variety of emerging sweetener developments that have the potential to shape the marketplace. As suggested by the title of this month's article, these developments—and the functionality and health benefits they offer in food and beverage formulating—may even be reflective of a new stage in the evolution of sweeteners.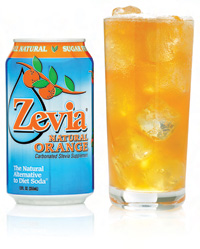 Take, for example, stevia, a sweetener derived from the leaves of a plant. Or next-generation sweetener blends that provide synergistic benefits, their increasing use improving the flavor profiles and technical attributes of the finished product. Or slowly digestible sweeteners that can address health problems such as obesity and diabetes.
Then there are compounds being discovered that can enhance sweetness levels. Fruits and berries are providing the basis for new sweetening ingredients. Advanced technologies are measuring the cellular response of taste cells to taste stimulants, broadening our understanding and making possible the development of new sweeteners. And new application areas for sweeteners are being explored that can range from jelly candies to beer products.
These are just a few examples of developments that can sweeten tomorrow's pot. And there are many others that suggest the innovative directions that sweeteners are taking.
With Sweet 'N Low® celebrating its 50th birthday as a zero-calorie tabletop sweetener, take a moment to consider how much the sweetener market has changed since the launch of this product, and the developments that are still up ahead. In 2007, the NutraSweet Co., Chicago, Ill., entered into an alliance with American Sugar Refining Inc., owner of the Domino® brand of sugar products, to produce and distribute a line of new tabletop sweeteners in the United States. This collaboration fueled a portfolio of retail sweeteners in blue, pink, and yellow packets. These include zero-calorie NutraSweet® New Pink, a blend of acesulfame potassium and neotame; zero-calorie NutraSweet Blue, a combination of aspartame and acesulfame-K; and low-calorie NutraSweet Gold, which contains pure cane sugar, acesulfame-K, aspartame, and neotame. (I'll let you readers crack for yourselves the different color codes associated with certain sweeteners already familiar in the marketplace.) Another retail product probably influenced by this alliance is Domino Pure D'Lite, a blend of 33% sugar, maltodextrin, acesulfame potassium, and neotame.
Expect to see other sweeteners "sacheting" into the marketkplace. NutraSweet is reportedly planning to launch in 2009 Natural NutraSweet with Stevia, a tabletop sweetener that will be offered outside the U.S. until FDA approval. As this article will soon show, NutraSweet is not the only one developing a product based on stevia. The Coca-Cola Company, Cargill, PepsiCo, Whole Earth Sweetener Co., Wisdom Natural Brands, and Zevia LLC are just a few of the names—big and small—that have plans to bring stevia to the marketplace. Since FDA has not yet granted approval for stevia, it is interesting to note the different marketing strategies these companies are employing in their 'stevia race,' as well as to speculate on the responses that FDA might make.
Charles Dickens once wrote, "It was the best of times, it was the worst of times." I'm reminded of this famous line as I ponder the future of sweeteners. On the one hand, in the 21st century we're seeing a growing number of health problems related to obesity and diabetes. But on the other hand, we're seeing a greater variety of possible sweetener solutions that may play a role in addressing some of these health challenges.
--- PAGE BREAK ---
In addition, researchers are working on other alternatives as well. For example, ATM Metabolics, a Florida-based research firm, is developing what it calls "a sugar defense mechanism." The compound, which it named Simulin, is derived from tropical plants and vegetables and can be used as an ingredient to reduce the glycemic impact of foods while accelerating the removal of excess sugar from the bloodstream. "Simulin is not a sweetener or a sugar alternative," said a researcher. "It's a sugar defense mechanism that can be added to any sugar-laden manufactured food and will then work to protect the body from the glycemic impact of that food without altering taste."
With so many choices becoming available, let's now look at some of these developments in this, "our tale of many sweeteners."
Turning a Sweeter Leaf
Stevia, a calorie-free natural sweetener alternative, is derived from the leaves of a plant (Stevia rebaudiana), which has been grown, harvested, and used in South America to sweeten foods and beverages for more than two centuries. The plant was discovered by the Guarani natives of Paraguay who used extracts of the leaves to sweeten a bitter drink known as mate. In 1931, two French food researchers isolated the sweet components of the stevia leaf. 
Steviol glycosides are the sweet components of the stevia leaf and can be several hundred times sweeter than sugar. There are various kinds of steviol glycosides, but the two most abundant types are stevioside, which has been extensively studied, and rebaudioside A. The latter, said to be the best tasting, is broken down by the body into the same basic parts as stevioside.
Stevia-based sweeteners made their commercial debut in Japan more than 30 years ago where they were used in soft drinks, sugarless gum, confections, and other products, and today stevia represents 40% of the country's low- or zero-calorie sweetener market. Other countries making use of stevia as an ingredient include China, Korea, Taiwan, Thailand, Malaysia, Brazil, Colombia, Peru, Paraguay, and Uruguay. Its use as a sweetening ingredient has not yet been approved in the United States, Canada, and Europe, although certain stevia products are currently sold as dietary supplements in the U.S.
A natural calorie-free sweetener, developed by Cargill, Wayzata, Minn. (phone 952-742-7575,www.cargill.com), in a partnership with The Coca-Cola Co., is made from rebiana, a 97% pure extract of rebaudioside A. (Rebiana's name refers to this particular sweet-tasting steviol glycoside extracted from the plant and highly purified.) The product—called Truvia™—is said to be 200 times sweeter than sugar and has a consistently clean, sweet taste suitable for foods and beverages.
To make this ingredient, leaves from the stevia plant are harvested and dried, then steeped in fresh water in a process similar to that of making tea. This process unlocks the sweet components of the leaf, which are then purified. According to Cargill, unlike many existing stevia products, which generally contain crude extracts of the plant, rebiana is a fully characterized product that is consistent in quality and contains only the best-tasting components of the stevia leaf.
--- PAGE BREAK ---
In anticipation of the sweetener's launch, the company reportedly built up a strong supply of stevia from key regions around the world. While native to Paraguay, the plant can be commercially grown in China, Brazil, Malaysia, and other countries. China-based GLG Life Tech Corp. recently signed a 10-year agreement to supply Cargill with rebaudioside A extract from the stevia plant sourced from China.
Beginning in 2004, Cargill commissioned a safety evaluation program for rebiana in consultation with leading scientists. The program included metabolism, safety, intake, stability, and human studies. The results of these clinical studies, published in the scientific journal Food and Chemical Toxicology, are said to establish the safety of rebaudioside A. In safety studies, daily consumption of rebiana equivalent to a 150-lb person drinking between 1,000 and 2,000 8-oz servings of a rebiana-sweetened beverage had no negative effects on the general health, reproduction, growth, or development of adults or their offspring.
"These newly published data complement the body of existing scientific research on steviol glycosides, the sweet components of the stevia leaf," said Leslie Curry, Cargill's Regulatory and Scientific Affairs Director. "The rebiana research program affirmed positive safety data from earlier studies on purified steviol glycosides and addressed unresolved questions resulting from studies with crude stevia extracts."
The safety of stevia is not the only area being studied. Coca-Cola researchers are looking at the photostability of rebaudioside A in beverages. According to their findings, published in the Journal of Agricultural and Food Chemistry, stevia does not degrade in beverages on exposure to light. The scientists studied clear glass containers of cola and lemon-lime sodas with rebaudioside A and stevioside. After exposing the beverages to sunlight for one week, they found no significant degradation in either component of the natural sweetener.
Another consideration has been the licorice-like aftertaste of stevia, especially reported at higher concentrations. However, improved processing methods may have solved this problem as companies such as Cargill have claimed that their product has a clean, sweet taste with none of the aftertaste previously associated with stevia.
Signs that stevia-based sweeteners will find (or are already finding) their way into the U.S. marketplace are increasing. This article has already discussed the collaboration between Cargill and the Coca-Cola Co. Under a self determination of GRAS status, the sweetener was introduced by Cargill in New York City, July 9–11, 2008, at an exhibit, The Truvia Greenhouse. This education exhibit described the journey of the sweetener from stevia leaf to tabletop sachet, featured thousands of stevia plants, and made available cola and lemonade beverages sweetened with Truvia as well as samples of the new tabletop product. Simultaneous to the event, Cargill launched the sweetener at select supermarkets in New York City and in an online purchasing campaign at www.truvia.com.
Other companies are also involved in bringing stevia-based sweeteners to the market. For example, PepsiCo and Whole Earth Sweetener Co. are partnering to introduce their zero-calorie, natural sweetener from the stevia plant. The sweetener, marketed under the name PureVia™, will debut in a new, nutritionally enhanced PepsiCo beverage, SoBe Life, to be launched in Latin America, starting with Peru. The product, as a tabletop sweetener, will be launched this fall in the U.S. before expanding into drink and food products around the world. In May 2008, Whole Earth Sweetener Co., a subsidiary of Merisant Co. (maker of Equal and other sweeteners), submitted a notification and supporting scientific data to FDA that the ingredient is generally recognized as safe for use in beverages, foods, and tabletop sweeteners. PepsiCo intends to market PureVia in beverages and foods and Whole Earth Sweetener Co. will market the brand as a tabletop sweetener.
--- PAGE BREAK ---
Malaysia-based Pure Circle Sdn. Bhd., a major producer of steviol glycosides, reportedly signed long-term contracts with PepsiCo and Whole Earth to supply rebaudioside A. In addition, PepsiCo and Whole Earth were said to grant PureCircle an exclusive license to market rebaudioside A under the PureVia™ brand in certain categories.
Arizona-based Wisdom Natural Brands offers its new Sweet Leaf® sweetener, made from steviol glycosides, to grocers and natural food stores across the country. And Seattle-based Zevia LLC markets Zevia, a line of stevia-containing drinks that provide an alternative to diet sodas. These beverages are sold under the label of dietary supplements.
These are only a few of the players who are currently engaged in the race to market their version of the stevia-based sweetener and move it beyond the realm of the functional supplement and into the arena of foods and beverages. One question still remaining: when, or even if, FDA will approve the sweetener. Considering the events of the past few months, I would certainly be interested in FDA's thoughts on this matter.
Screening Sweeteners and Blends
Natural compounds derived from plant and microbial extracts are being identified for use in the development of high-intensity sweeteners and sweetness enhancers. The extensive searching for these new substances is the result of a strategic collaboration between Germany-based Nutrinova, a business of Celanese Corp. (phone 49 0 69/305-57 53, www.nutrinova.com), and Brain AG, a leading European biotech company.
"We have been engaged in a systematic search process to find potent high-intensity sweeteners and sweetness enhancers, using proprietary natural compound libraries," said Eckart von Haefen, President of Nutrinova. "We are now in a position to further evaluate the new substances and consider their development for market readiness."
The two companies began their exclusive collaboration in 2004 to develop sweetener and enhancer products. Since then, they have conducted extensive molecular screening programs focusing on natural compounds. Patent applications have been filed for the screening technologies and the compounds.
"Successful development and market introduction of a natural sweetener that fulfills the quality and taste expectations of global food and beverage manufacturers would result in a significant expansion of the high-intensity sweetener market and would offer attractive growth opportunities," noted von Haefen.
Nutrinova manufactures the high-intensity sweetener acesulfame K, marketed under the brand name Sunett. Over the years, the company has promoted an approach that combines the benefits of acesulfame K with those of other sweeteners, both nutritive and non-nutritive. These synergistic blends demonstrate that there is no one ideal sweetener to replace sugar, but rather the answer is found in combinations that not only sweeten the formulation but can help create better-tasting products. Such an approach is especially suitable for formulating in this century as more and more companies are adopting this practice. Furthermore, it is now becoming more common for manufacturers of nutritive and non-nutritive sweeteners to form alliances in product development—something that competitors would not have done decades ago.
According to Nutrinova, the use of these blends containing Sunett can help create a sugar-like taste with few calories. The company also provides customized sweetening solutions for 100% replacement of sugar or high fructose corn syrup to achieve optimized reduction of calories and improved sweetening costs.
--- PAGE BREAK ---
Berry Provides Basis for New Sweetener
Brazzein, a sweet-tasting protein found in the fruit of a West African plant (Pentadipandra brazzeana Baillon), provides the source for a new natural intense sweetener called Cweet™. The calorie-free sweetener, which is 1,000 times sweeter than sucrose on a weight basis, has a taste profile similar to cane sugar, is heat stable, and has no aftertaste.
In 2007, Natur Research Ingredients Inc., Los Angeles, Calif. (phone 310-445-0020) obtained an exclusive worldwide license from the Wisconsin Alumni Research Foundation to manufacture and distribute the sweetener. The company reportedly plans to release in 2010 the next generation of the sweetener, a version that is 3,000 times sweeter than sucrose.
According to Loren Miles, the company's CEO, scientists and the sweetener community have long been aware of the potential of brazzein. "Early attempts to commercialize this natural sweetener failed because no practical manufacturing process was ever developed that would allow the product to reach the marketplace," said Miles.
A recent breakthrough achieved by the University of Wisconsin-Madison has solved this problem. A scientist there developed an expression and purification protocol suited to mass production within the pharmaceutical and food industries. The protocols and sweetness profiles have been validated, and the next step is the production scale-up phase.
Natur Research Ingredients Inc. is currently in discussions with global food and beverage companies for the exclusive rights to use the sweetener within their product category. The company is also exploring strategic partnerships with global food raw material manufacturers and distributors to establish a supportive infrastructure for supply and demand of the sweetener worldwide.
Miles noted that the protein-based sweetener is safe for diabetics, very soluble in water, and heat stable—characteristics that are highly desirable to food and beverage manufacturers. In addition, its sweetness profile is very similar to sucrose with no lingering aftertaste. The company intends to seek GRAS status through self-affirmation and then full GRAS approval from FDA.
With sweeteners based on stevia and brazzein emerging in the marketplace, it is interesting to speculate whether they may be combined to create customized blends for use in product formulations, and what kinds of synergistic effects that they might have. Someday we might see more familiar sweeteners such as aspartame or acesulfame K blended with these new sweeteners for beneficial effect.
Providing Extended Energy
Isomaltulose is a disaccharide enzymatically produced from sucrose. While providing the same caloric value as sugar, it is digested much more slowly, leading to a low glycemic response and a prolonged energy supply in the form of glucose. This slowly digestible sweetener may play an important role in the control of obesity, an issue that is becoming increasingly important in this century. Furthermore, it is suitable for both diabetics and pre-diabetics, and may stimulate new product development tailored for individuals with these concerns. With its mild, sweet taste, it can function as a non-cariogenic sucrose replacer in a number of foods and drinks, including energy drinks, sports and isotonic drinks, fitness waters, candy and chocolate bars, milk drinks, yogurts, soft drinks, and cereals. The ingredient has GRAS approval in the United States.
--- PAGE BREAK ---
BENEO-Palatinit Inc., formerly Palatinit of America, Morris Plains, N.J. (phone 973-539-6644; www.palatinit.com), introduced the functional carbohydrate in 2005, marketing it under the name Palatinose. In 2007, FDA ruled that the ingredient was noncariogenic. Since then, scientific studies have also confirmed that Palatinose significantly boosts metabolic fat oxidation, promoting the mobilization and use of fatty acids as an energy source. Depending on the application, it can be combined with other sweeteners to create products with improved sweetness, taste, and texture. In powdered applications, it offers good flowability with no lumping. For ready-to-drink applications, it provides high stability under acidic conditions.
Recent studies conducted at VLB Berlin, a Germany-based institute for research, development, and training in the brewing industry, found that Palatinose can prolong freshness and stability in beer and beer-mix products, as well as improve palate fullness and other sensorial qualities in low- or no-alcohol beers. Extensive screening tests demonstrated that most common brewing yeasts are unable to ferment the ingredient, suggesting that the functional carbohydrate would ideally be added as early as possible in the brew house procedure. Because of its special physiological benefit of being a low-glycemic carbohydrate that provides prolonged energy in the form of glucose, Palatinose offers new opportunities for product development in the area of malt beverages.
Other isomaltulose sweeteners are also available. These include Xtend, Cargill's family of slowly digestible sweeteners that include isomaltulose, and NRGylose from Israel-based Gadot Biochemical Industries (phone 972-4-6461515; www.gadotbio.com).
The Emerging Role of Erythritol
Erythritol, a polyol or sugar alcohol, may be used to add sweetness as well as enhanced taste and texture to a variety of reduced-calorie, sugar-free foods and beverages. It is approximately 70% as sweet as sucrose with a clean, sweet taste that is similar to sucrose. At 0.2 calories/ g, it offers about 7–13% the calories of other polyols and 5% the calories of sucrose. Available as an odorless, white, crystalline powder, it flows easily due to its non-hygroscopic character.
Like other polyols, erythritol can reduce or replace traditional sweeteners in the formulation. When used in combination with other polyols or sweeteners, it can help further reduce calories as well as minimize laxation concerns associated with some less rapidly absorbed polyols. It blends well with other polyols and flavors, can mask off-flavors such as bitterness sometimes associated with low-calorie sweeteners, and is synergistic.
A petition to affirm the GRAS status of erythritol was accepted for filing by FDA in 1997. In 2001, FDA reviewed a GRAS Notification and did not raise any safety or legal issues. This allows manufacturers to produce and sell erythritol-containing foods and beverages in the U.S. Erythritol is regarded as a food in Japan and since 1990 it has been used in many Japanese food categories.
--- PAGE BREAK ---
Although erythritol has been commercially produced for nearly two decades, recent developments suggest that its potential value as a sweetener may be growing in the marketplace. For example, the calorie-free sweetener Truvia, already discussed in this article, contains erythritol, in addition to rebiana and natural flavors. This suggests that should sweeteners based on stevia become popular in the marketplace, these products—or at least some of them—may help expand the use of erythritol as well.
Corn Products Specialty Ingredients, part of Corn Products U.S., a business unit of Corn Products International Inc., Westchester, Ill. (phone 708-551-2600, www.cornproducts.com), recently added a line of erythritol and erythritol-containing sweetener systems to its polyols product portfolio. The product, marketed under the name Erysta™, can be used alone or in combination with other polyols and sweeteners to meet a variety of low-calorie, low-sugar, and sugar-free product development needs.
Formerly the foods business of SPI Polyols Inc., Corn Products Specialty Ingredients recently celebrated the opening of its Newark, Del., facility, which consists of the main business office, applications research and technical services laboratory, and product development for the polyols product line within the U.S. and Canada. Keep in mind that in June 2008, it was announced that Bunge had signed a definitive agreement to acquire CPI, which means that the producer of oils and shortenings is now going into the sweetener business, what could be a major step in this new century.
Cargill introduced its Zerose™ erythritol to China's leading food and beverage manufacturers. The company gave an overview of the product development and marketing possibilities during a technical session for food formulators held in Shanghai as well as Guangzhou. Application capabilities discussed included confections, beverages, jellies and jelly drinks, tabletop sweeteners, and oral care products.
The Ingredients House, Belle Mead, N.J. (phone 609-279-0170; www.theingredienthouse.com), established in 2006, specializes in sourcing sweeteners and fiber ingredients from around the world. Among the ingredients is erythritol, marketed under the name RightSweet™. "Erythritol is an ingredient attracting wider interest from the food and beverage industries as an increasing number of manufacturers seek a sweetening system with a more natural appeal," said Rudi van Mol, the company's President.
Improving with Isomalt
Made from sucrose, isomalt is a sugar-free sweetener—a mixture of two disaccharide alcohols, gluco-mannitol and gluco-sorbitol. Products made with isomalt have the same texture and appearance as those made with sugar. It is synergistic with other sweeteners and provides at most 2 calories/g.
--- PAGE BREAK ---
Beneo-Palatinit develops, manufactures, and markets the isomalt family of low-glycemic, low-calorie, and tooth-friendly sugar replacers. Derived from beet sugar, the ingredient can be used in a variety of products, including confections, chocolate, baked goods, cereals, and nutritional supplements. According to the company, approximately 2,000 products worldwide are made with isomalt, especially sugar-free hard-boiled candies.
Consumer blind tests have shown that candies made with isomalt are often considered "more fruity" with a majority of the testers even preferring the sugar-free version over the one containing sugar. Since isomalt is derived from pure beet sugar, it has a mild, sugar-like sweetness and taste, but with more range for flavor development. Moreover, studies in Germany have shown that consumers are increasingly looking for more health benefits in sugar-free candies. Isomalt's benefits—does not increase blood glucose or insulin levels and does not promote dental caries—can work well with other health-promoting ingredients in the development of next-generation confections.
Isomalt is not a new sweetener. It has been available in Europe since the 1980s and is used as an ingredient in more than 70 countries worldwide, including the United States. Its popularity and the growth of the global sugar-free candy market underscores its place as a 21st century sweetener.
Honey Throat Drop Finds Voice
A recently introduced organic throat drop from North Carolina-based BestSweet Inc. uses honey as its primary ingredient. The product, marketed under the name Bee M.D.™ Organic Throat Drop, was based on an original formulation supplied by the National Honey Board, Firestone, Colo. (phone 303-776-2337, www.honey.com).
"For the past five years, the National Honey Board's product development program has worked to increase honey consumption by formulating innovative honey-based products," said Charlotte Jordan, NHB Project Manager. "Bearing all of the development costs, the Honey Board offers the formulations to any company willing to invest in producing them. BestSweet recognized the potential for an all-natural throat drop in their existing product line."
The throat drops are available in Natural Honey and Honey Lemon flavors. The company plans to have national distribution for the products in place by the end of 2008.
Optimizing Sweetness
A health and wellness innovation center, recently opened by Tate & Lyle in Lille, France, focuses on developing new and innovative ingredients with clinically proven health benefits, including sweeteners, texturants, and fiber ingredients. The state-of-the-art facility will specialize in the development of novel applications for Splenda sucralose and the combination of this sweetener with fiber ingredients.
We already saw some of the pairings of sucralose with Promitor soluble corn at the 2008 IFT Food Expo. (Next month's Ingredients section will be looking at fiber ingredients and, at that time, we'll cover Promitor and its benefits.)
Over the years, sucralose has demonstrated a versatility and a sweetness profile similar to sugar. As we reach the end of the first decade of the new century, its popularity will continue to increase, fueled by the company's expertise in sweetness optimization, a process to help formulators replace a portion of sucrose or high-fructose corn syrup with sucralose while retaining the flavor and sweetness profile of the original full-sugar product.
--- PAGE BREAK ---
Tapping Into Maple Syrup
Maple-syrup-derived products from Canada-based Citadelle Maple Syrup Producers Cooperative (phone 819-362-3241; www.citadelle-camp.com) are the result of a process that changes the sugars found in traditional maple syrup. The resulting products are shelf stable for use in a variety of applications.
Traditional maple syrup is made of nearly 100% sucrose, making it difficult to withstand high-heat applications. Because some of the sucrose in Clearly Maple and Maple Butter have been changed to invert sugar (nearly 30%), they will reduce, then slowly thicken and caramelize before ever burning.
These ingredients may also be used in ice cream formulations. Maple Butter and Clearly Maple can be swirled into a variety of ice cream flavors, while Pure Maple Concentrates offer a consistent maple flavor when used in an ice cream premix.
Flavor Ingredients Enhance Sweetness
A new sucrose enhancer, S6973, allows up to 50% sucrose reduction while maintaining the sweet taste of natural sugar, according to its creator, Senomyx Inc., San Diego, Calif. (phone 858-646-8369, www.senomyx.com), a company that specializes in using proprietary taste receptor technologies to discover and develop novel flavor ingredients.
Unlike typical sugar alternatives, S6973 does not have a sweet taste of its own in taste tests with product prototypes. Instead, it is a special flavor ingredient intended to amplify the sweet taste of the sugar present in a food or beverage.
"Taste tests conducted by Senomyx have shown that S6973 enhanced the sweet taste of yogurt, cereal, and cookie prototypes, as well as powder drinks and other beverages," noted John Poyhonen, the company's Senior Vice President and Chief Financial and Business Officer. "Senomyx is also planning to incorporate S6973 in additional product prototypes for evaluation by potential future collaborators. These prototypes are representative of product categories that utilize sucrose such as ice cream and other dairy products, sauces and toppings, and baked goods."
--- PAGE BREAK ---
Concurrent with its work with this enhancer, Senomyx is completing development activities with S2383, an enhancer of the high-intensity sweetener sucralose. S2383 reportedly enables up to a 75% reduction of sucralose in simple product prototypes, yet maintains the same sweet intensity without any off-tastes. The company anticipates that S2383 will receive GRAS status in the U.S. by the end of 2008.
Other companies are also working on developing novel flavor ingredients that can enhance sweetness in food applications. For example, Symrise Flavors, Teterboro, N.J. (phone 201-462-2389, www.symrise.com), provides SymLife Sweet®, a flavor solution that can improve mouthfeel and heighten taste impact in reduced-sugar beverages. It can enhance the sweetness of sugars, sugar alcohols, and sweeteners.
"It's been a challenge to achieve desirable tastes in reduced-sugar formulations without relying on sugar replacements or artificial sweeteners," said John Cavello, the company's Senior Vice President, Strategic Business Unit, Beverages. "Our patented SymLife Sweet is a natural flavor that can boost the sweetness profile of a product without artificial sweeteners. It requires a carbohydrate in order to function, resulting in the interaction with sweetener receptors on the tongue that stimulate the sweet sensations that consumers are looking for. We took an innovative approach through the integration of our taste receptor research and non-volatile analytical methodologies."
Cavello added that the ingredient functions at a low usage level and is effective for use in virtually any beverage where sugar is present. It can replace up to 30% of the sweetness in carbonated or still drinks, juices, energy drinks, isotonic beverages, alcoholic varieties, and other products. The ingredient is available in two versions, regular and low pH stable, reflecting the versatility of its applications.
A flavor modifier called Magnifique™ Sweet Lift from Wixon Inc., Saint Francis, Wis. (phone 414-769-3000; www.wixon.com), allows the food maker to use less sugar while retaining the flavor and perception of the original amount of sugar. According to Mariano Gascon, the company's Vice President of Research and Development, it potentiates the sweet taste of sugar, making it suitable for virtually any food or beverage application that contains sugar. Furthermore, it does not break down or change its flavor in cooking, freezing, or shelf-life applications
Wixon also manufactures two other sweetness-related products. Magnifique Sweet Away reduces the sensation of sweetness, particularly in fruit spreads, icings, and other high-sugar-content products. Magnifique Sweet Away for High-Intensity Sweeteners reduces the lingering aftertaste of high-intensity sweeteners, such as sucralose, while creating a sweetness profile similar to sugar.
Cargill recently received a patent for an imaging technology that allows scientists to actually see and measure the cellular response of taste cells to taste stimulants. Such a technology, said to be superior to cell screening technology, will allow Cargill to effectively discover taste modifiers such as sweetness enhancers. According to Chris Mallet, Corporate Vice President of Research and Development, "This technology is revolutionary and differentiated in that it allows the company's scientists to observe the interactions of all five taste modalities at the same time, allowing us to predict taste sensation and so help our customers deliver better-tasting consumer products to the marketplace." He added, "This new technology will allow us to expand our offerings into the 'next generation' of taste innovation."
--- PAGE BREAK ---
A Tale of Many Sweeteners
For years, food and beverage manufacturers have searched for the elusive Holy Grail of sweeteners—that one ingredient that could magically replace sugar. Even now, almost a decade into a new century, there are some beginning to whisper, "Could stevia be that next Holy Grail?"
For those who pursue that particular quest, it always ends the same, however. That's because there is no one answer. Today's sweetener solutions are increasingly the result of different ingredient combinations. And even then, for them to meet the correct sweetness level and functionality, they have to be specially tailored, dependant on the application.
More and more, nutritive sweeteners are being blended with non-nutritive products. And suppliers of nutritive sweeteners, using sugar as their model, are themselves offering a variety of alternatives. For example, Organic and Natural Evaporated Cane Juice from Domino Specialty Ingredients, Baltimore, Md. (phone 410-783-9730l; www.dominospecialties.com), are pure cane sugar products that can provide a natural alternative to refined white sugar and other traditional sweetening agents. These options can function as a source of sweetness and flavor for use in baked goods, dairy products, beverages, confections, cereals, and other products.
With these different choices available, hopefully the search for that Holy Grail has become outdated. And perhaps, if these different combinations of sweeteners are wisely used, then perhaps sometime during this century, we can say the same thing about some of our health concerns.
Next month's Ingredients section will look at the value of dietary fiber in today's food formulating, and the benefits this ingredient offers in a variety of areas, including fat replacement, textural modification, and prebiotics.
---
Sweet Home Chicago
When thinking about sweet foods, chocolate products probably come to mind. Which is why this next development is so timely.
Switzerland-based Barry Callebaut, a leading manufacturer of high-quality cocoa, chocolate, and confectionery products, opened a chocolate academy in Chicago on September 25, 2008. The event was marked by an official ribbon-cutting ceremony and celebration of the company's brands and products. Media and customers were in attendance.
The state-of-the-art facility, described as an information network representing 150 years of knowledge, creativity, and passion for chocolate, provides a hands-on training center for professional users of chocolate. Courses, including workshops, seminars, and demonstrations, are designed to encourage the exchange of technical expertise in the handling of fine chocolate while fostering creativity, professionalism, and sharing among culinary professionals.
--- PAGE BREAK ---
This facility is the 12th Barry Callebaut Chocolate Academy and the first one located in the United States. Other locations include Russia, France, Belgium, Switzerland, the Netherlands, United Kingdom, Poland, China, Singapore, India, and Canada. More than 500 chocolatiers, confectioners, bakers, and chefs are said to gather each week in the 12 academies worldwide.
"In addition to our 40 factories across the globe, this academy makes Barry Callebaut the only chocolate company with a presence on all continents," said Patrick De Maeseneire, the company's CEO.
Courses began in October at the Chicago-based academy. From basic to advanced and specialized courses, Master Chocolatiers reveal the secrets of chocolate to spark the imagination and increase proficiency. Discovering Chocolate, Chocolate Beyond the Basics, Chocolate Expertise, Enrobing Machine Techniques, Single Origin and Plantation Chocolate Creations, Craving for Macaroons and Petits Fours, Restaurant Desserts and Fancy Cakes, and Pairing Chocolates with Wine and Scotch are just a few examples of the 2008-09 course schedule.
The technical advisor team of North American Barry Callebaut leads the academy teaching staff, which regularly includes members of the company's Chocolate Ambassadors Club. This club consists of approximately 70 ambassadors from around the world who represent the company brands at trade fairs, demonstrations, shows, exhibitions, and other events thoughout the year. These ambassadors assist with customer training and also help the company test and develop new products and recipes.
An award-winning French pastry chef Jerome Landrieu has joined the chocolate academy in Chicago, serving as a technical advisor. He will share his experience in the art of chocolate and teach diverse chocolate applications and processing techniques to artisans and culinary professionals.
"Chef Landrieu will bring a fresh perspective on pastry art to our North American technical advisor team," sad Massimo Garavaglia, President of Barry Callebaut North America's food manufacturer and gourmet business units. "As an ambassador of our chocolate brands, he will play an essential role in educating gourmet artisans in the U.S. about the fine art of creating culinary masterpieces with chocolate."
At the opening of the academy, attendees had the opportunity to taste more than 20 chocolate creations, including spiced biscuits, macaroons, ganaches, petit éclairs, truffles, and many others. Here are a few examples: Denebola (black currant ganache with Callebaut Origine Java Milk Chocolate); Truffle (Earl Grey tea infused caramel using Callebaut Arriba Origine Milk Chocolate); Macarons Fleurs D'Oranger (orange flower water scented Callebaut Ivory ganache filling); Verrine Aux Pommes & Cannelle (caramelized apples with Cacao Barry Mycryo, vanilla cremeux, and Cacao Barry Plantation Madirofolo Chocolate mousse on cinnamon sweet dough base); and Orient Express (Oriental spiced biscuit with vanilla-flavored Caco Barry Blanc White Chocolate, Oriental spice-infused strawberry compote, and Cacao Barry Mycryo butter).
by Donald E. Pszczola,
Senior Associate Editor 
[email protected]