This year, the Seeding the Future Foundation is funding the first annual Seeding the Future Global Food System Challenge, which aims to inspire and support passionate, diverse and multidisciplinary teams to create game-changing innovations that will help transform the food system to be more sustainable, make healthier diets more accessible, and empower consumers to make choices benefitting both, personal and planetary health. The Institute of Food Technologists (IFT) is proud to officially launch the Challenge, and applications will open on June 7.

To learn more about the Challenge, we're joined today by the Founder of Seeding the Future Bernhard van Lengerich and IFT CEO Christie Tarantino-Dean.

To learn more about the challenge, please visit: https://www.ift.org/foodsystemchallenge
Participants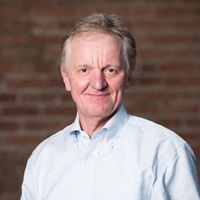 Dr. Bernhard van Lengerich started his career with apprenticeships at the Van Lengerich Bakery as Baker and Pastry Chef in Germany. He completed his PhD in Food/Biotechnology at the Technical University of Berlin, Germany. His work experience includes Unilever Germany, RJR Nabisco, New Jersey and the Buehler Group in Switzerland as VP Global R&D Food. In 1994, Bernhard joined General Mills, Inc. in Minneapolis and was Chief Scientific Officer and Vice President for Technology Strategy. He led Strategic Technology Development resulting in major productivity gains and product innovations, he led the GMI Game Changer Program and created a 'Technology Venturing' initiative, enabling faster and high impact innovations and expanding GMI's innovation pipeline. Bernhard has authored/co-author over 150 patents, he is Honorarium Professor at the Technical University of Berlin, Germany and a Fellow of the Institute of Food Technologists, Chicago. Bernhard has been an invited participant in round table discussions at the White House Office for Science and Technology Policy on global protein security under the Obama administration.
Bernhard retired from General Mills in April 2015 and subsequently founded 'Seeding the Future Foundation', a 501(c)(3) organization focusing on food and nutrition security. He also founded 'Food System Strategies LLC', a strategic advisory firm. After his retirement Bernhard joined Beyond Meat in an advisory role as interim CTO and Head of R&D and served on Beyond Meat's Board of Directors. Bernhard is a co-founder of Petri, advisory board member of S2G Ventures, and is a board advisor to companies along the food value chain in the US and Europe. He is on the board of the German Institute of Food Technology (DIL) and Bountifield International, a non-profit organization in St. Paul Minnesota.
Christie Tarantino-Dean has worked in association management for over 20 years. She came to IFT from the Association Forum of Chicagoland, which boasts 46,000 association professionals as their members. This work gave her great exposure to the challenges and successes of the more than 1,000 professional societies and trade associations located in Chicago. Prior to that, Christie served as the Executive Director of the Academy of General Dentistry, which has 35,000 members and 62 chapters. While working as the Associate Vice President of Member Relations at the Professional Convention Management Association, she gained extensive experience in convention management. Christie began her association career as Membership Services Director with the Alabama State Bar Association. She holds a B.A. in Political Science from Auburn University at Montgomery, Masters of Public Administration (M.P.A.) from Auburn University at Montgomery. She is a Certified Association Executive (CAE) and Fellow of the American Society of Association Executives (FASAE).
Host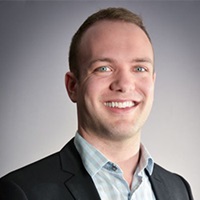 Matt Teegarden, PhD is a food chemist and science communicator, with experience in both industry and academia. Matt is currently the Senior Researcher in the Foods for Health initiative at Ohio State, where he is largely responsible for the development and advancement of scientific operations and communications. Outside of work and IFT involvement, Matt enjoys baking and participating in LGBTQ+ recreational sports leagues around Columbus.