What is scheduled for the 2010 Annual Meeting & Food Expo® in the universe of food packaging? IFT and our intrepid Food Packaging Division have teased out a plethora of options that might be a harbinger of tomorrow. Traipse the exhibition floor to the Innova booth to view innovative food packaging from around the world. Probe the Scientific Program and read about or listen to presentations on clean labeling, migration, barrier structures, shelf life, modified atmosphere, micro-oxygen, edible and biologically based fillers, and active packaging.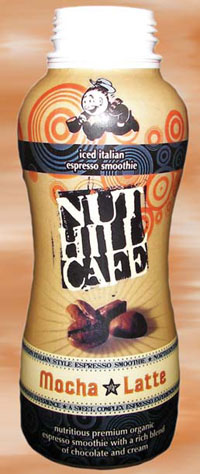 Clean Labeling
Moderated by Robert Earl of Coca-Cola and Sarah Roller of Kelley, Drye & Warren LLP, Session 024 on the topic of clean food labeling and sustainability benefit claims is scheduled for 10:30 a.m. Sunday, July 18.
What is clean labeling? How do consumer trends affect product labeling? What do consumers look for on product labels, e.g., "all natural," "organic," "no antibiotics," "no GMO ingredients," "free range," and "locally grown?" How do consumer expectations concerning food formulations and agricultural practices influence legal and regulatory requirements for labeling food products? This session will review the diverse legal and regulatory requirements that apply to clean food labeling and related sustainability claims and will identify regulatory guidelines and "rules of thumb" for ensuring compliance.
Migration Issues
IFT Past President John Floros and Food Packaging Division Chair Yoon Song will moderate Session 169, "Chemical Migration into Foods from Packaging: Are Materials Safe Enough?" at 1:30 p.m. Monday, July 19.
Materials and articles intended to come into contact with foods must be shown to be safe because of a risk that chemicals from the contact materials may migrate into the food. As the demand for packaged foods increases, so does the potential health risk to consumers from any migrating constituents. Bisphenol A (BPA) is only one of myriad packaging contaminants of interest or concern. This session will highlight the research aimed at toxicological evaluation of BPA as well as myths and facts about its exposure and risk to consumers.
At 1:15 p.m. on Tuesday, July 20, Silliker's Brian Teeter and Baldwin Richardson Foods' Christine Wang will moderate Session 277, "Off-odor Issues Caused by Packaging and Storage in Food." Flavor defects—or off-odors—are sensory attributes that can be produced by several situations, especially when flavor components deteriorate and the flavor profile changes (particularly when exposed to air, water, packaging, and storage). The intent of the session is to highlight how state-of-the-art analytical techniques and sensory approaches can be used in concert to identify sources of off-odors in food and beverage products in order to correct the problem.
Barrier Packaging
The Washington State University microwave sterilization team has determined that microwave sterilization alters the morphology of multilayer polymeric structure of polyester, nylon, and ethylene vinyl alcohol, leading to a decrease in oxygen barrier and thus compromising shelf life of contained food. Nano-particle-coated multilayer structures with improved thermal stability and gas barrier properties were studied to determine how they withstand sterilization treatment. Findings from the study will be detailed in a presentation within Session 269, "Advanced Food Packaging for Emerging Processing Technologies," which begins at 1:15 p.m. Tuesday.
--- PAGE BREAK ---
Shelf Life
Among the poster presentations in Session 232, which begins at 10 a.m. Tuesday, is one from Michigan State University researchers titled "Comparative Shelf-life Study of Blackberry Fruit in Bio-based and Petroleum-based Containers Under Retail Storage Conditions." The study compares the performance of different packaging designs under retail conditions.
At 1:30 p.m. Sunday, yours truly plans to speak on the topic "Innovations in Packaging for Refrigerated Products" as part of the symposium on "Innovations in Refrigeration and Freezing (of Dairy Products)."
Accompanying me will be Printpack's Tom Dunn, speaking on the topic, "Control of Photodegradation Effects in Refrigerated Dairy Products Using Thin Film Products." Photodegradation from visible and ultraviolet light energy is known to affect the quality, nutritional value, and shelf-life performance of refrigerated dairy products. Printpack examined the ability of new shrink label films to provide photodegradation protection to dairy products, and Dunn will describe the company's findings.
On Tuesday, in Session 229, which begins at 10 a.m., Jose Maldonado and a team from Rutgers University will report on "Browning in Army MRE Pear Rations." The objective of this research was to slow the browning of the pears in storage to comply with the required 36-month shelf life. Pear rations were made using flexible MRE pouches. The control formulation showed significant consumption of oxygen in the headspace and degradation of ascorbic acid in the product during thermal processing and in the initial storage. Based on these findings, browning is mainly due to ascorbic acid oxidation. Minimizing the residual headspace to almost zero by pulling vacuum for a longer time during packing and using agitated retorting reduced ascorbic acid degradation by half.
In Session 213, "Novel Processes and Food Safety for Military and Space Feeding," scheduled to begin at 8:30 a.m. on Tuesday, NASA's Michelle Perchonok is scheduled to expand on the topic "Feeding the Astronauts During Long Duration Missions." It takes six months to travel to Mars and the duration of missions there may be as long as 2.5 years. The requirement for such missions is a shelf-stable food system with a shelf life of three to five years.
Modified Atmosphere Packaging
In Session 232, which begins at 10 a.m. on Tuesday, Carmen Gomes of Texas A&M University plus colleagues from Cadillac Products and Pat Dunne of U.S. Army Natick Soldier Center will deliver a presentation titled "Oxygen-absorbing Packaging to Assure Quality of Olive-Oil Reformulated MRE Entrees." The objective of their project was to demonstrate that hydrogenated oils of MREs could be replaced with olive oil if the oxygen within the sealed package is absorbed by the packaging material. An iron-based oxygen absorber activated by moisture was incorporated into the lamination. The pouches limited the formation of rancid fatty acids in olive oil, which remained stable by the end of shelf-life. Interested Annual Meeting attendees may also see posters on modified atmosphere packaging of produce, yams, chicken drumsticks, and cooked ground beef patties with added succinate.
Micro-oxygen Processing and Packaging
My colleagues at the University of Georgia, Solandre Perez, Jake Mulligan, and Louise Wicker, will report on "Inhibition of Biochemical Deteriorative Vectors Under Micro-oxygen Conditions" in Session 233, which begins at 10 a.m. Tuesday and in Session 269 beginning at 1:15 p.m. Tuesday.
Our poster paper expands on a thesis suggested in the MAP reports previously described. Foods that are thermally processed and shelf stable still undergo adverse biochemical reactions during storage and distribution under ambient conditions, such as oxidation, with a subsequent loss of quality. The hypothesis of this project is that micro-oxygen (oxygen in the parts per billion range) processing will extend shelf life of foods by reducing the rate of biochemical deteriorative reactions. To assess the effect of micro-oxygen on quality, enzymatic activity of the browning enzyme, polyphenol oxidate, was measured. Experiments were performed in a processing chamber that was flushed with nitrogen to displace oxygen to approximately 9 ppm. Data shows that processing under low oxygen concentrations reduces PPO activity non-linearly at micro-oxygen concentrations. Notably, a decrease in absorbance in the activity assay that was not seen under atmospheric conditions was observed under micro-oxygen assay conditions.
--- PAGE BREAK ---
The Tuesday afternoon presentation by Professor Wicker and/or me is titled "Application of Micro-oxygen Processing and Packaging Technology." Biochemical changes, usually related to oxidation of lipids, flavors, proteins, and carbohydrates and other constituents, affect sensory characteristics and nutritional value. These oxidative changes are the principal cause of food deterioration, and they occur even in hermetically sealed "reduced oxygen" packaged foods during distribution.
Biochemical deteriorative reactions increase exponentially with time, reducing acceptability of the product, often within periods of less than six months. As an example, research to reduce the Total Package Oxygen (dissolved oxygen and headspace oxygen) and to limit the ingress of oxygen through packaging materials continues to be at the forefront of the beer, citrus juice, and bulk fresh fish packaging industries. Target total oxygen of 30 ppb in the food/package environment reduces deteriorative reactions that result in off-flavors and off-colors and reduced nutritive value. Reduction of oxygen and respiratory gases by processing under micro-oxygen and blanching or pasteurization by heat under micro-oxygen concentrations will significantly extend shelf life of ambient temperature, shelf-stable foods. Methods to reduce oxygen levels include processing in a controlled environment chamber that is flushed with nitrogen and/or other inert gases, pulsed vacuum and release, dry ice, and/or in-line oxygen scavengers.
Apple sauce and orange juice have been processed under oxygen levels near 30 ppm, hermetically sealed, and heat processed. Color and ascorbic acid was significantly more like fresh product when processed under micro-oxygen compared to atmospheric conditions. Apple sauce processed under micro-oxygen did not even brown after accelerated shelf-life testing, while apple sauce processed under atmosphere browned severely. Similar results were observed in orange juice processed under micro-oxygen conditions.
Active Packaging
Both poster sessions and some oral presentations will focus on active packaging and antimicrobials: silver zeolite in paper for meats; silver nanowire in polylactic acid; beeswax and natural essential oils on sweet peppers; microencapsulated oils; oregano; nisin; grapefruit seed extract; chitosan; and chlorine dioxide.
Clearly, it is another terrific year for IFT and our Food Packaging Division, whose members have assembled an imposing array of papers and presentations on our favorite topic, food packaging, and its future technologies. Chicago in July will be a true summit for food packaging.
---
Exhibitor Information
The following are brief descriptions of some of the packaging-related exhibits at this year's Food Expo.
• Patented particle flow monitoring systems for process design and safety validation of multiphase/particulate food products processed using conventional and advanced continuous flow sterilization and aseptic packaging will be displayed and demonstrated. UltrAseptics systems consist of sensors, amplifiers, data acquisition and real-time display and analysis software and are used to measure, record, display and analyze particle time-temperature history data obtained using customized simulated food particles. Particles are offered in a variety of shapes, sizes and polymer materials to provide predetermined flow and heating characteristics and serve as carriers of magnetic implants for residence time measurements and thermo-sensitive implants like thermal switches; bacterial spore beads and suspensions; and chemical, physical, and enzymatic time-temperature integrators. UltrAseptics, www.ultraseptics.com, Booth 6517
• Stainless steel container 1,100 L Vacuum-Rated Aseptic Intermediate Bulk Container (IBC) is the company's newest product and was introduced earlier this year. Rated 27 inches Mercury, it was developed primarily for use with oils in the food and cosmetics industries. The 800 L Aseptic IBC, most commonly used by the North American food industry for transport/storage/processing of fruit preparations, sauces, marinades, chocolates, fillings, dairy and egg products, flavors, alcohols, and other liquid food-grade products, will be featured at the CCR Food Expo booth. The company's containers rent from three months to eight years, come in sizes ranging from 200 L to 12,000 L, and are fully sustainable and reusable. CCR Containers, www.ccrcontainers.com, Booth 6913
• Versatile sorbent solution, FreshCard regulates oxygen levels within food packaging to maintain the color and flavor of food products while extending shelf life. It reduces and maintains oxygen levels within food packaging to less than 0.01%. By controlling oxidative chemical reactions, it enables food products to retain natural color, flavor, and nutritive content while inhibiting growth of most spoilage organisms. Multisorb Technologies, www.multisorb.com, Booth 4665
• Industry standard bulk containers are manufactured to customer specification in facilities that are maintained at food industry standards. Bulk bins and totes are constructed of double- and triple-wall corrugated and laminated double- and triplewall combinations. High-performance materials and consistent manufacturing tolerances assure customers of multi-use capabilities and multiple round trips. International Paper, www.iapaper.com/bulkpackaging, Booth 5735
• Oxygen absorber, Ageless, extends product shelf life to maintain fresh taste, flavor, aroma and texture. Designed for food and pharmaceutical products, it comes in sachet and label form. Mitsubishi Gas Chemical America, www.mgc-a.com/AGELESS, Booth 6370
by Aaron L. Brody, Ph.D.,
Contributing Editor
President and CEO,
Packaging/Brody Inc., Duluth, Ga., and Adjunct Professor,
University of Georgia
[email protected]