Impossible Foods launched its first product—the Impossible Burger—in 2016 and since then has made improvements to the ground beef alternative (Impossible Burger 2.0), which has been adopted by high-end restaurants and fast-food giants alike. And earlier this year, the company made its retail debut in thousands of U.S. grocery stores. Behind the scenes, Chef J Michael Melton, head of culinary, works to showcase the product in a plethora of recipes and educate foodservice operators and consumers on its culinary benefits, versatility, and sustainability.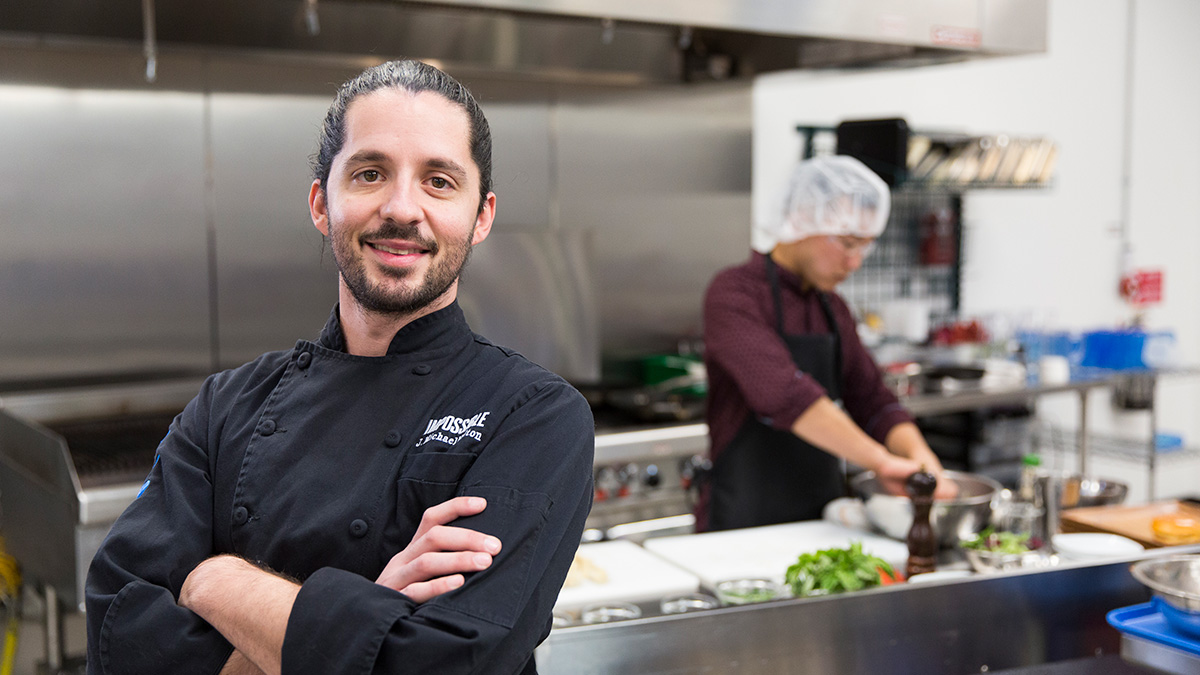 Q: What are your primary responsibilities as the head of culinary at Impossible Foods?
J Michael Melton: I have a team of three chefs currently, and we had planned to expand rapidly this year. Obviously, things are a little upside down right now with the pandemic, so we're just trying to realign our priorities. We're a very cross-functional team. The culinary team works with the R&D teams, marketing teams, customer advocacy, and the product teams, but we mainly serve as a function of our sales team.
We've basically become an extension of our restaurant partners to inform them how the Impossible product reacts, responds, and how it works in their equipment and systems. It could be anyone from a single-unit operator or a large customer like Burger King. We serve as a liaison between our R&D teams, our customer partners, as well as the commercialization teams so that we can bring the product all the way from bench to scale. We also help our partners with restaurant operations, standard operating procedures, and those types of things.
We have a footprint in Hong Kong, Singapore, and Macao, and we're looking at other places. We are supporting all the foodservice functions, as well as retail now. We're just trying to spread the culinary love.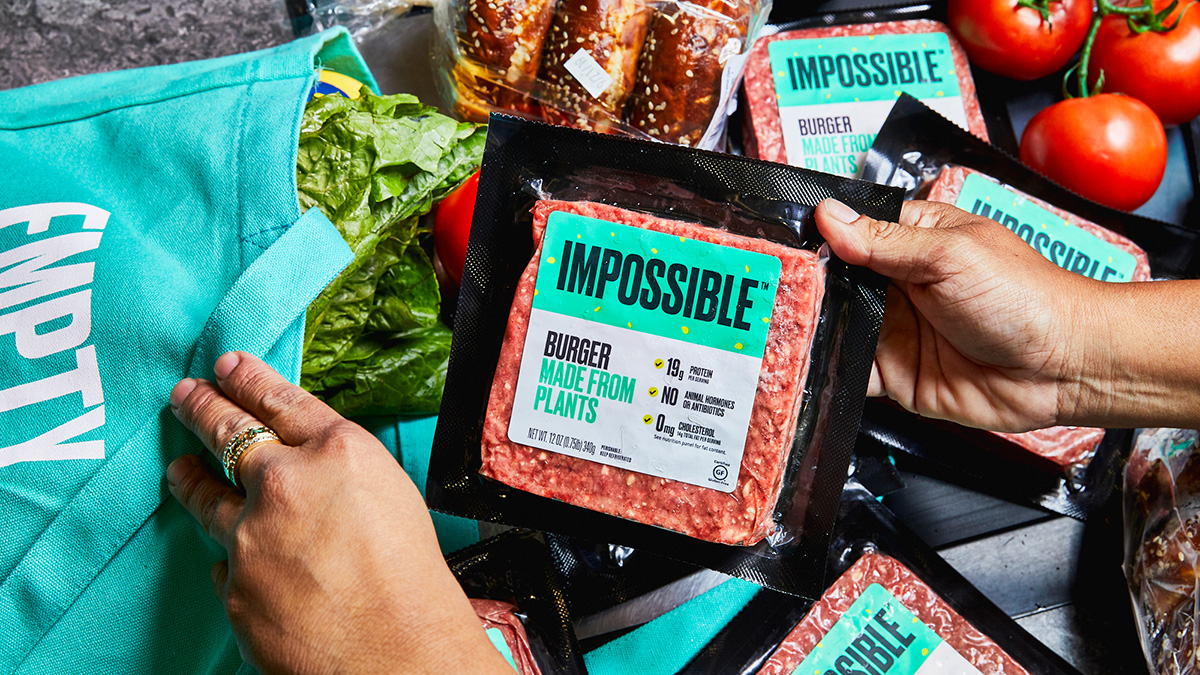 Q: As you mentioned, Impossible Foods has expanded its retail footprint. I noticed that there are recipes on the website already. Are there plans to expand that for the direct-to-consumer audience?
Melton: There is. I have a ton of recipes, but they aren't all on the website. We accelerated our Instagram programming at the beginning of the COVID pandemic, which gave us an ability to address consumers more directly. We are going to produce recipes following current trends and insights, and we'll be providing additional content on the website, as well as through Instagram. It's been really successful and well-received.
Q: You must spend time answering a lot of emails and phone calls from operators and R&D teams. Where do you find time to work in the kitchen on recipes?
Melton: Well, COVID gave us a reframing of time and we were able to catch up on some of those paperwork things, like recipe development. It has been a great opportunity for us to take a closer look at what people want to see. We have a ton of recipes. We're getting ready to unveil them, but we have a few on the website now and plan to do many, many more.
Q: How has your experience in sales and as an executive chef helped prepare you for this role?
Melton: I grew up in restaurants. I have a business degree, a culinary degree, and most of my professional career has been spent in and around restaurants—opening restaurants, owning restaurants, and even working in sales. I would say I use every ounce of my background in my role here at Impossible Foods. I get to use all my skills while also being challenged—in the best way—every day. That keeps it fresh and very rewarding.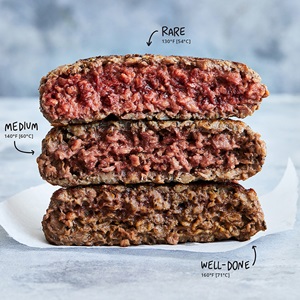 Q: From a chef's point of view, what are some of the benefits of Impossible Burger compared with ground beef from cows?
Melton: I think that the benefits of Impossible Burger are that the product delivers on all aspects, similar to any ground meat protein. Our product is transformative—it changes from red to brown as you cook it, so the visual cues are the same. Having those visual cues in the technology behind our product with heme and our patents on heme and the discovery of it drives not only the flavor but also the experience of the product. We're hitting the target on versatility, nutrition, and sustainability. Whatever's important to you, we're going to have that attribute at the forefront with our product. We're trying to excel in every area.
From a culinary perspective, the experience is very similar to how you would approach any ground meat protein, so it's very exciting to have a new tool in the culinary toolbox. The versatility puts an end to all those preconceptions about veggie patties being a reheatable puck. It's so much more accessible to the culinary aspect of any recipe.
Q: Impossible has a lot of information on its website for foodservice teams, including tips and tricks for handling. Are there specific things to keep in mind when you're handling Impossible Burger versus ground beef?
Melton: The product performs best when it's utilized super cold and direct from the refrigerator. It tends to require 10%–20% more liquid in sauce applications, but otherwise, you can really think about it in the same way you would think about utilizing ground beef protein in a recipe. In that respect, it really is a one-to-one replacement in recipes.
Q: You made shumai using Impossible Foods' new pork product at a press event for CES, a consumer technology trade show, in January. Why pork? What was the response?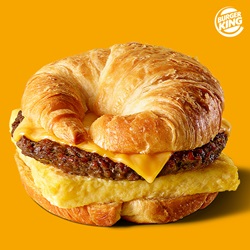 Melton: We launched beef first because it has the largest global detriment to the food world. Pork is second—it's the most ubiquitous meat used in the world. Initially, we were more focused on Asia with this product. But we had such an overwhelmingly positive response from the attendees at CES that we realized that there's a huge market in the United States for this product as well. We even took home the "Best of CES" in food by both Wired and Tom's Guide and "Best Tech of CES" from Mashable.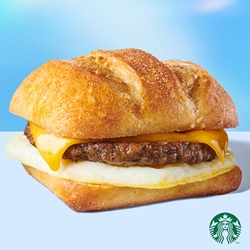 I think our pork product is fantastic, and it just adds to the category of how we're trying to change the world. We need to provide options for beef, pork, chicken, and fish to replace animals in the food system. We have to create it, and this was our next step toward that.
We're also excited about the sausage product we are developing. It's a little different from our pork product in that it has that fatty mouthfeel. It's preseasoned and flavor-forward to really give that breakfast sausage profile. It will be launched in foodservice this year. (Burger King debuted the product in its Impossible Croissan'wich June 15, and about a week later, Starbucks launched the product in its Impossible Breakfast Sandwich.)
Q: The goal at Impossible Foods is to completely replace animals in the food system by 2035. How do you see your role evolving to help meet that goal?
Melton: I mean, it's a big duty—we're tackling an industry that has been around for quite some time, and we're the new guys on the block. We have so many talented individuals in the company. I think what it comes down to is being adaptable and listening to operators, listening to consumers, and making sure that we are putting our best foot forward and offering them everything that they need to utilize our product and understand more about it. It's an educational experience as much as it is a sensory experience. It's all about small steps toward a larger goal.
This interview has been edited and condensed for clarity.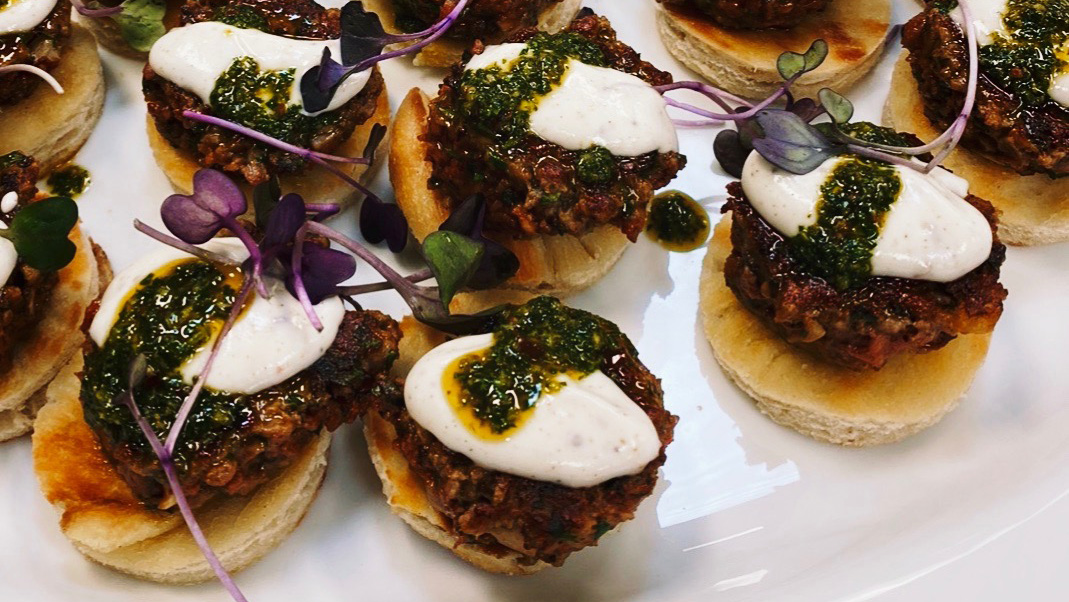 Kofta Bites With Za'atar Yogurt & Chermoula
Makes approximately 20–25 appetizer-size portions
Build
Impossible Kofta (see recipe below)
Pita bread, 4 large pieces, cut into 20–25 small circles with ring molds
Za'atar Yogurt (see recipe below)
Chermoula (see recipe below)
Micro Purple radish, for garnish
Impossible Kofta
Ingredients:
12 oz Impossible Burger
1 tbsp paprika
1 cup yellow onion, diced fine
3 cloves garlic, minced
1 tsp ground cumin
1 tsp ground fennel seed
1 tsp ground coriander seed
½ tsp ground nutmeg
½ tsp sumac
½ cup cilantro, chopped
¼ cup mint, chopped
1 tsp Kosher salt
Method:
Mix all ingredients with Impossible Burger and set aside for about an hour to allow flavors to come together.
Portion out 0.75-oz portions with a scooper and form into small, but thick patties (about the diameter of a quarter).
Sear each side for about a minute on medium heat. You are looking for medium-rare temperature.
Top with za'atar yogurt and chermoula (za'atar yogurt and chermoula recipes below).
Serve on warmed mini pitas and top with purple radish for garnish.
Za'atar Yogurt
Makes approximately 1 cup
Ingredients:
1 cup plant-based coconut yogurt
½ tsp za'atar seasoning (store-bought or make your own—see recipe below)
1 lemon, zest and juice
Kosher salt and pepper to taste
Method:
Combine all ingredients until well incorporated.
Season with salt and pepper to taste and store in a squeeze bottle for easy plating.
Za'atar Seasoning
Makes approximately 1 cup
Ingredients:
1 tbsp sumac
1 tbsp ground cumin
2 tbsp white sesame seeds, toasted
½ tbsp five pepper blend, cracked
1 tbsp ground thyme
1 tbsp ground coriander seed
1 tbsp Aleppo pepper
Method:
Combine all ingredients until well incorporated. Store and keep extra for future use.
Chermoula
Makes approximately 1 ½ cups
Ingredients:
1 clove garlic, minced
1 lemon, zest & juice
1 tsp Aleppo pepper
¼ cup parsley, chopped fine
¼ cup cilantro, chopped fine
¼ cup mint, chopped fine
½ cup extra virgin olive oil
Method:
Combine all ingredients until well incorporated. Prepare at least an hour ahead for flavors to bloom. Store in a squeeze bottle for easy plating.