"Consumers are more focused on their health now than they ever have been, especially when it comes to immunity," said Lynn Dornblaser, Director of Innovation & Insights at Mintel, during IFT's "Time to Kick Start Healthy Eating" virtual meeting. Dornblaser explained that the COVID-19 pandemic underlined the need to optimize health, especially immunity. "Now is the time to address health while consumers have it top of mind," she said. And it's not just their own health consumers are concerned about; it's the health of the planet as well. Consumers are looking for those holistic wellness stories from food and beverage manufacturers.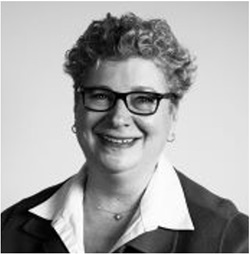 Consumers' health priorities have shifted, with strengthening the immune system, managing stress, eating healthy, and improving sleep becoming more important. When asked how the pandemic has impacted their consumption of immune boosting foods, 47% of U.S. consumers responded that they regularly consume immune-boosting foods now, compared to only 27% before the pandemic. While Dornblaser predicts that the number will fall again as vaccinations ramp up and people look toward a new normal post-COVID, she thinks it the percentage of consumers looking for immune boosting foods will be at least as high as it was prior to COVID-19.
Dornblaser also explained that immunity can be delivered in many ways to consumers, allowing for a flexible approach. Some products are touting their prebiotics and probiotics as ingredients to strengthen immune systems. For example, Kellogg's Simply Fuel Peanut Butter Honey Almond Protein Balls contain 9 g of protein and one billion probiotics per serving to "deliver lasting energy and satisfying yumminess." Known for upcycling spent grain from breweries, Regrained makes the claim that its SuperGrain+ flour is a great source of prebiotic fiber. Immunity is even a part of the branding of its Honey Cinnamon SuperGrain+ Immunity Bar, which is made with turmeric and Manuka honey. Beverages are also making immunity claims such as Ocean Spray's B1U I Need Immunity functional water, which is a lemon chamomile infused water containing 22 mg of zinc and 128 mg of vitamin C.
"We aren't going to back to how it was before," concluded Dornblaser. "We are going on to the next normal … Consumers will continue to think about healthy choices." However, as she reminded the virtual event attendees, "keep in mind that healthy means a lot of different things to different people." And, as always, the food and beverages must still deliver on deliciousness.