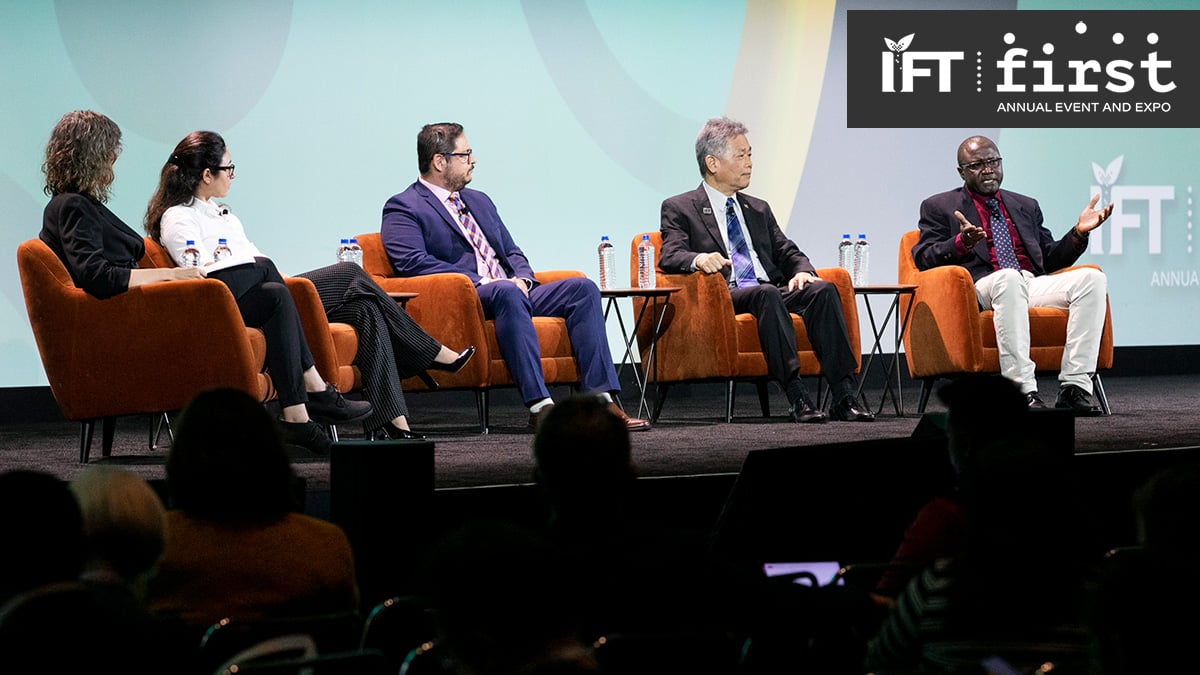 In 1969, food scientists published a report, 101 Problems in Food Science and Technology. More than half a century later, much progress has been made—but the industry is still working to solve the challenges that remain.
As highlighted in the 2021 United Nations Food Systems Summit, cross-functional collaborations across global food systems will be necessary to achieve global food and nutrition security. In the Monday morning featured session, "The Role of Food Science in Global Food and Nutrition Security," members of IFT's Food & Nutrition Security Steering Committee highlight some of the challenges and solutions they are exploring in an effort to help achieve the UN Sustainable Development Goals, especially goals 2 (Zero Hunger), 3 (Good Health & Well-being) and 12 (Responsible Consumption and Production).
The world is facing serious food-related challenges including obesity and food-related illnesses, as well as hunger and the sustainability of the food system, says Gulden Yilmaz, director of the Health and Safe Food Systems Programme at Wageningen University & Research. "These challenges are complex, and their solutions are not straightforward," Yilmaz says. "We must collaborate to develop the best solutions."
For example, replacing animal protein with plant protein is one solution that is finding wide acceptance. In addition to reducing carbon emissions, this solution also provides health benefits for individuals, Yilmaz says.
Another potential solution to current food challenges involves reducing food waste. Currently, hundreds of pounds of food per person is wasted each year in the food system, such as apple peels and grain hulls that are removed in food processing, says Lamin Kassama, professor of food engineering and processing at Alabama A&M University. Finding new ways to use this food waste can keep it out of landfills.
"Why can't we aim for zero waste to be prepared for a future with limited resources?" Kassama says.
Improving the nutrient density of foods offers another potential solution for improving food and nutrition security around the world, says Juan Andrade Laborde, associate professor of global nutrition at the University of Florida. Fortifying foods with important nutrients is necessary to provide people around the world with the nutrition they need and to fight off diseases such as Rickets; over-processing foods can diminish nutritional value, he says.
"We must process foods, but the world needs us to find ways to bring those foods to them in a way that is safe and healthy," Laborde says. "A nutrient isn't a nutrient unless it's consumed and absorbed; the body must process it and use it. So, we have to balance nutrient density with desirability, health, and security of food."
In order to improve the processing of foods for accurate nutrient density, the food science world needs new technologies and new ways of looking at how the body takes in food and uses it, adds Hongda Chen, national program leader at Bioprocess Engineering and Nanotechnology at the U.S. Department of Agriculture's National Institute of Food and Agriculture.