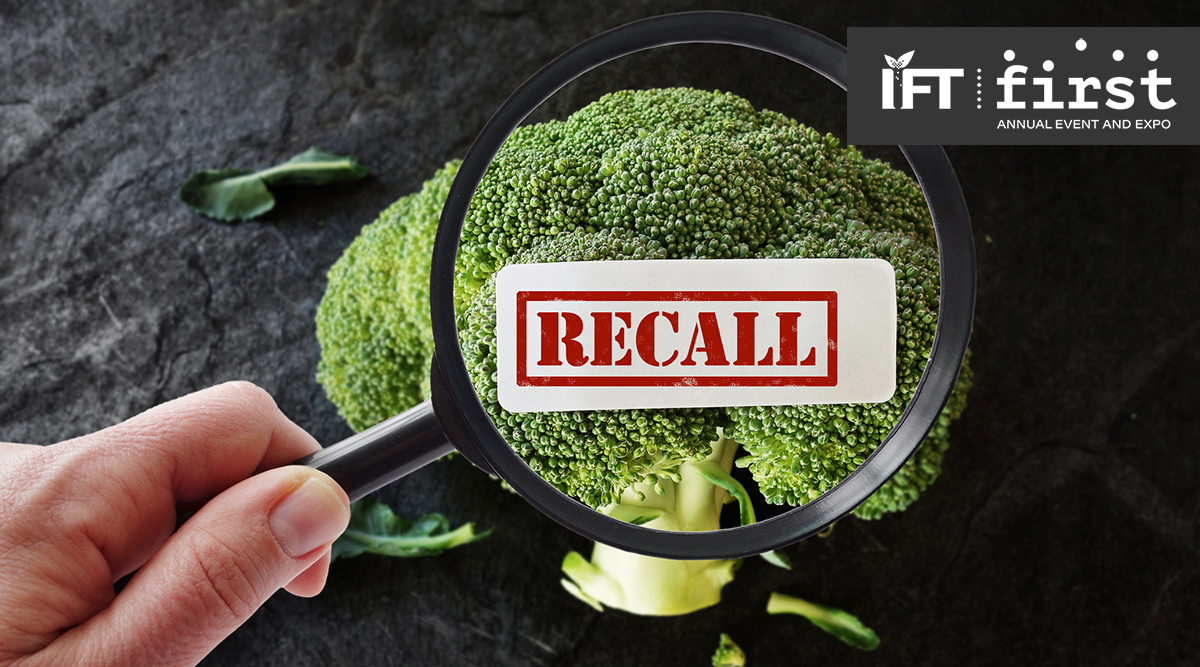 Food shortages, inflation, pricing, nutritional concerns, and recalls all stoke angst as consumers—especially low-income consumers—increasingly scrutinize food and beverage products and struggle to identify accurate, evidence-based information about those products, said Alison Borgmeyer, chair of U.S. Food & Beverage for Edelman.
To build trust, the industry needs to be more transparent, Borgmeyer advised.
Speaking as part of a panel of experts at a Scientific & Technical Forum addressing the challenges arising in food safety and how they affect consumer trust in the food supply, Borgmeyer related that even though overall public trust in the U.S. food and beverage sector increased compared to last year (up 8% to 67%) it remains short of pre-pandemic trust levels (71% in 2019), according to Edelman research. Moreover, both domestically and internationally, low-income consumers express much lower levels of trust in the system than middle- and high-income consumers.
Speed is as vital as transparency to avoid losing the public's trust, particularly when negative stories about food safety need to be countered or put into context, added fellow panelist Kris Sollid, senior director of nutrition communications at the International Food Information Council.
Talk with the public about food safety controversies in the news, do it quickly, and be empathetic to their concerns, Sollid advised. Be sure to present the research and evidence that will reassure the public, because "other people will be speaking about it, and they will fill the void" otherwise, he warned.
"There's work to be done and holes to close coming out of the pandemic," Borgmeyer acknowledged. "There is pessimism, (consumers) are anxious, and worried and stressed. They're worried about (whether) their families are going to be okay."
More than other demographic sectors, low-income consumers question whether food and beverage companies are good at what they do, are trying to have a positive impact on society, are keeping their promises, and are honest, she continued, adding that addressing these issues and taking constructive action can help alleviate fear and pessimism.
The trust gap is wide—26%—between the most vulnerable, i.e., low-income consumers (57% trust), and high-income consumers (83% trust), Edelman found. Middle-income consumers expressed a 67% degree of trust.
In the United States, grocery store trust stands at 66%, food and beverage manufacturers at 60%, fast food at 61%, and farming and fishery at 74%, per Edelman.
Present a vision for what those in the food system can do to to create a "better, fairer vision for the future of food," Borgmeyer advised, noting, "Everybody has to eat, but people vote with their wallets and their perception has a lot to do with the types of foods they buy."
To strengthen trust, CEOs and other C-Suite executives should be talking more rather than less about sensitive topics like food shortages, pricing, and even racial injustice, Borgmeyer said. "Be a source for the issues that you know most about and work together with your public affairs and government partners … to help alleviate some of this pessimism and help people so that they feel better and … feel [they have a world] that's improving for the better."
---
The Scientific & Technical Forums are conversations that bring together science of food experts to address 25 guiding questions. All the conversations will be accompanied by pre-recorded presentations by the experts that delve deeper into specific scientific elements within the science of food and are focused on different disciplines and topics. These recordings will be available to all IFT FIRST attendees after the event.