A Florida zoo recently telephoned TIC Gums, Inc., with an interesting problem: The zoo's primates enjoyed gum arabic as a snack, but the zookeepers could not get the gum to dissolve easily. In response, the gum supplier suggested the use of one of its products, Prehydrated® Gum Arabic, which dissolves easily in water with minimal agitation and without forming lumps. Now both the primates and the zookeepers are happy.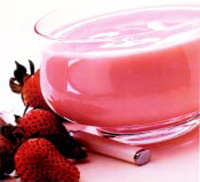 I mention this story not because this column is necessarily planning on going ape over new developments in starches and gums. Rather, I wish to illustrate an important point: Today's starches and gums are providing solutions to a variety of specific problems. And when taking into consideration the emergence of a number of novel ingredients, such as cyclodextrins, a new fermentation-produced polysaccharide (curdlan), coprocessed starches and gums, carbohydrates that have been modified physically, chemically, enzymatically, and genetically . . . well, this onward march will very likely continue into the next millennium.
As a Food Technology reporter over the past 13 years, I'm relieved to see this diversity. In the early 1990s, the use of starches and gums was applied frequently to the area of fat replacement. Press conference after press conference focused on that use. Today, however, we're seeing fat replacement as one application. But there are also many, many others which are being highlighted.
Let's look at some of the recent developments in starches and gums we might want to keep an eye on:
Starch structure–function relationships. In a presentation at the 1999 IFT Annual Meeting, DuPont Agricultural Products, Newark, Del., described the use of biotechnology to produce novel starch structures and functionalities in corn. The utility of a particular starch depends on its functional behavior, which in turn derives from the molecular structure of the starch.
The ability to control the structure of the starch polymer being synthesized by a plant presents several opportunities. First, starches with improved functionalities may be obtained with less chemical modification. Second, novel starch structures could provide a new base from which to practice existing chemical modification strategies. Third, novel starch structures may increase the utility of starch in food applications.
Several novel starch structures in transgenic corn plants have been produced, and the functional behavior of these new starch polymers is being examined. As understanding of the starch structure–function relationship increases, transgenics will be used to produce polymers tailor-made for specific food applications.
--- PAGE BREAK ---
Future of food starches and maltodextrins. In a presentation at the 1999 IFT Annual Meeting, Corn Products discussed the evolving role of starch and maltodextrin. Some of the driving factors and developing areas that will affect this evolution include new technologies, equipment, and grain sources; genetically altered grains; and changing government regulations.
Starch has a variety of applications with increasing potential, and physical and chemical modifications will play a role in improved-performance products. Maltodextrin, a product of starch, is a nonsweet carbohydrate prepared by partial hydrolysis of starch with acids and/or enzymes. Hydrolyzing starch under special conditions gives a maltodextrin that forms a reversible gel upon cooking. Products such as these have found utility in low-fat foods. Maltodextrins with special properties such as high bulk density and greatly increased surface area have been produced by new technology. These are particularly useful in dry food and beverage mixes where rapid dispersibility is desired. Continued development will lead to water-white, haze-free products that will also act as viscosity builders, as well as other novel applications.
Fat replacement. Pundits have claimed that fat replacement is dead, but I don't believe this is so. All one has to do is look at the success of Frito-Lay's Wow! salty snacks, which in 1998 generated a reported $347 million. Furthermore, there has been a shift toward creating products that have some fat in them, as opposed to completely fat-free products. Consequently, with fat replacement still very much alive, starches and gums—especially next-generation products—can play a major role in this area, improving texture and mouthfeel of low-fat applications.
In particular, I'm seeing a variety of fat-replacing systems that combine gum, starch, and other ingredients. Here are some examples:
A family of texturizing agents, developed and marketeted under the name OptaMate® by Opta Food Ingredients, are based on microcrystalline cellulose and starch polymers. Combination of ingredients provides enhanced dispersibility, improved stability, and lower formula costs in finished products. Fat-free dressings were chosen as representative food models to test the efficacy of four different starch and cellulose combinations. Textures ranging from smooth and thick to cuttable gels have been demonstrated.
Coprocessed blends of hydrocolloid-and starch-based ingredients, developed and marketed under the name Versatex by Continental Colloides, Inc., may be used to improve texture and mouthfeel of low-fat products, as well as add whiteness and opacity, enhance flavor release, and lower processing viscosity. Hydrocolloids, such as guar, locust bean, and xanthan gums, may be utilized in the blend. The starch fraction, which may vary in its amylose:amylopectin ratio, may be derived from various sources, including corn and potato. By coprocessing under specific conditions of moisture, pressure, and temperature, the individual properties of the hydrocolloids and starch are modified through the creation of unique physical interactions. For example, in the case of xanthan and corn starch, strong molecular interactions at the surface of the starch granules are indicated.
Depending upon the particular ingredient selection and ratio of hydrocolloid to starch, these physical interactions can be varied to provide more predictable rheological control for individual applications during food processing and in finished-product texture. Data sheets describing the benefits of these blends are available from the manufacturer. Also, for more information, see the June issue of Food Technology (pp. 154–155). The ingredient was discussed at a New Products and Technologies session held during the 1999 IFT Annual Meeting.
Microcrystalline cellulose (MCC) and guar gum are coprocessed to create Novagel™ BK 2130, an ingredient which can improve the texture and shelf life of snack bars, while mimicking the mouthfeel properties of fat. According to the manufacturer, FMC Corp., the guar gum acts to coat the cellulose microcrystals. The intact particles function as plasticizers in the protein and sugar matrix, helping to maintain a softer texture and a smoother, creamier mouthfeel.
--- PAGE BREAK ---
Use in nutraceuticals. As in fat replacement, I suspect we'll see a variety of starch and gum systems specially formulated for use in nutraceuticals. For example, TIC Gums has made available an 8-p brochure, "Guide to Using Gums in Nutraceutical Applications," which describes improved versions of guar gum formulated to provide thickness and mouthfeel without adding undesirable off flavors and odors. Studies have shown that the consumption of guar gum lowers serum LDL cholesterol and triglycerides and increases glucose tolerance. Guar is also high in soluble dietary fiber. Other products described in the brochure include gum arabic powder designed for products that depend on a bright white appearance and "prehydrated" gum powders for easy dispersion.
Over the years, there has been an increased interest in the area of dietary fiber and its health implications. Products such as resistant starch, described as the sum of starch and starch-degradation products not absorbed in the small intestine, and hydrolyzed guar gum have been gaining attention. Recently, University of Minnesota researchers concluded that compounds made with arabinogalactan—a natural polysaccharide extracted from larch trees—is a safe and effective source of dietary fiber, as well as an excellent immune system stimulant. Larex Inc., a processor of natural compounds made with arabinogalactan, offers a highly soluble fiber (FiberAid) for use as an ingredient in baked goods, nutritional beverages, fat-free formulations, and other products.
J. Rettenmaier & Sons, a manufacturer of powdered cellulose, microcrystalline cellulose, and a variety of fiber products, has introduced a tomato fiber. Described as a by-product during the manufacture of lycopene, the ingredient may be used as natural thickening agent in ketchup, spice sauces, and soups; has a high water-binding capacity for use in vegetarian burgers; and has a high dietary fiber content. The ingredient will be introduced at FI Europe '99.
Use as replacers. Starches and gums are being used to replace a variety of ingredients traditionally used in those formulations. For example, a gelatin-replacing starch called Struct-Sure™ may be used to stabilize regular, low-fat, no-fat, and light yogurts, yielding products with a smooth, creamy texture. Rheometric tests have shown that texture profiles with this specialty starch represent the texture that would typically be associated with gelatin and modified food starch in combination. In addition, in some formulations, the starch provides water-management properties and reduces serum separation and wheying off. According to the manufacturer, National Starch and Chemical Co., the starch offers an ingredient alternative for those who seek to avoid the use of gelatin in dairy formulations because of label or cost concerns while enhancing overall product texture. Consequently, yogurt manufacturers who use the ingredient can expand their consumer base to include vegetarian, Jewish, and Muslim people whose dietary rules prevent them from eating products that are made with gelatin. Furthermore, the starch may be used to replace milk solids as well as other hydrocolloids where there are concerns about cost and ease of use.
Gum-based stabilizing system, Coyote Brand Stabilizer Pro-R, may be used as a replacement for propylene glycol alginate. The product, which is suitable in salad dressings, flavoring systems, soups, condiments, including pestos and mustards, and other emulsion systems, is available from Gum Technology Corp.
Emulsifying gum systems called Aragum T-Series may be used in beverage emulsions, salad dressings, and other products. These coprocessed hydrocolloid systems, designed for use as gum tragacanth and gum arabic replacers, are said to have good emulsifying, viscosifying, and stabilizing properties. T-1999 consists of synergistic gums (xanthan, guar, and gum arabic) which may be labeled natural. T-3173 consists of xanthan, guar, and propylene glycol alginate, which does not qualify for natural labeling. A usage level of 0.4–0.6% is recommended, based on the viscosity desired and the amount of oil to be emulsified. The gum systems are produced by TIC Gums, Inc.
--- PAGE BREAK ---
Starch-based adhesion systems. A starch-based adhesion system called Dry-Tack™ adheres seasonings to snacks without the use of oil or water. Produced by National Starch and Chemical Co., the adhesion system is available as a free-flowing dry powder which is preblended with seasonings and applied while the substrate is hot. When heat is applied at 250–300°F, the powder melts in less than 30 seconds, providing a high degree of tackiness, which keeps the seasonings attached to the snack. The system also allows for the formulation of lower-fat products.
Midwest Grain Products offers a modified wheat starch which is said to have superior binding characteristics. Marketed under the name Midsol Adhere™, it is recommended for use in batter mixes for breaded, deep-fried foods.
New or improved ingredients. Novel starches and gums or improved versions of existing products have been developed in recent years, offering advantages in functionality.
A series of starches called Novation® won its manufacturer National Starch and Chemical Co. the 1998 IFT Food Technology Industrial Achievement Award. The starches provide the benefits of modified food starches without having received the same processing modifications. They are said to have viscosity, textural, and stability properties superior to traditional native starches, and can resist extreme food formulation and processing conditions, such as high temperatures, shear, and low pH environments. The starches are also reported to allow flavors to emerge quickly without masking. The development of these starches, which can perform in a wide range of applications, means that they can carry the same label declaration as traditional native starch, although they function like modified starches.
Gum powder called Instantgum is said to offer advantages such as quick solubility over traditional spray-dried gums. According to its manufacturer, Colloides Naturels Inc., its mesh size and structure of agglomerates guarantees the absence of fine particles. Dispersed on the water's surface, it wets in a few seconds and is immediately dissolved. Its structure and dissolution capacity open the way to new uses in the absorption of liposoluble products, the preparation of instant powder products, direct compression, and other areas. A 6-p brochure describing its properties is available from its manufacturer.
Gum acacia, marketed under the name Superwhite™ by Importers Service Corp., is said to reduce disadvantages associated with gum acacia seyal, such as darker color and characteristic taste, and may be used in a variety of foods and flavor applications.
A thickener and gelling agent was introduced by Bunge Foods Ingredient Systems Div. at the 1998 IFT Annual Meeting. Tara gum, a new galactomannan endosperm (seed) gum in the U.S., joins the company of guar and locust bean—other galactomannans already in use. Tara gum in frozen dessert is said to provide a fatlike texture, excellent eating properties, and heat shock protection. Mixtures of tara and xanthan gums provide long-term suspensions, suggesting potential in salad dressings, sauces, and similar products. Also introduced by Bunge was a specially processed agar which can dissolve at reduced temperatures while exhibiting enhanced gelling capability. Unlike native agars which must be heated to near boiling temperatures for maximum hydration and gel strength development, this improved product dissolves easily at about 125°F and produces full-strength gels under these conditions. Marketed as Keylated Agar, it may be used in yogurts, puddings, candies, icings, sour cream, nutritional drinks, and a variety of other applications.
New fermentation-produced polysaccharides used as gelling agents were produced in recent years. In 1993, gellan gum earned IFT's Food Technology Industrial Achievement Award for its manufacturer Kelco Division of Merck & Co. (now Monsanto). Curdlan, manufactured and marketed under the tradename Pure-glucan™ by Takeda Vitamin & Food USA, Inc., is capable of forming a gel when heated in an aqueous suspension, unlike other gelling agents which require conditions in addition to heating. It was approved by FDA in December 1996. At the 1999 IFT Annual Meeting, Monsanto Co. introduced a new generation of xanthan gum. The gum is said to offer a variety of advantages and has application as a beverage thickener.
Cyclodextrins—cyclic molecules derived enzymatically from starch—have the ability to form inclusion complexes with other compounds. Cerestar is reported to be the largest producer of cyclodextrins worldwide. The company recently self-affirmed beta-cyclodextrin as GRAS, and will market the ingredient as a flavor carrier and protectant in foods.
--- PAGE BREAK ---
Wide range of innovative applications. What do blueberries, French fries, nacho cheese sauce, and gummy candies have in common? They may all need starches and gums to solve functional problems.
In a presentation at the 1999 IFT Annual Meeting, University of Maine researchers discussed a gum application system for IQF processing of wild blueberries. A percentage of the IQF processed blueberries exhibited anthocyanin leakage, lowering their quality. In response to this problem, the researchers determined that powdered carboxymethylcellulose (CMC) incorporated in an inline system will seal berries and prevent anthocyanin leakage. Results showed a significant difference between the control (no gum) and gum-coated samples. Application of the system will allow Maine berry processors to produce an improved product from process-damaged berries without significant economic burden.
Potato starch, Penbind 190, may be used as a clear coating for French fries. The product, developed by Penford Food Ingredients Co., extends holding time after finish-fry operations and offers consumers a crisp tender bite over time and a smooth French fry surface. All clear coatings have low oil content and bland potato flavor. Future improvements in clear coating technologies are in sight, and the company has targeted clear coatings as an important research area.
A new carrageenan product called Genutine™ makes possible the manufacture of all-vegetable confectionery with chewy and gummy texture. The product is aimed at consumers who, for religious or other concerns, wish to avoid the use of ingredients of animal origin. Described as a breakthrough in carrageenan technology, it will be introduced at FI Europe '99 by Copenhagen Pectin A/S, a division of Hercules, Inc.
Modified food starches (Pure-Gel® B990 and B994), available from Grain Processing Corp., may be used in the formulation of aseptic nacho cheese sauces. Aseptic processing of sauces preserves much of the formulated flavor, but the higher processing temperatures challenges the functional properties of these ingredients. In contrast, these starches are said to provide the necessary stability through the aseptic process and product shelf life, maintaining desirable texture and enhancing cling of cheese sauce to food. Also cheese sauce is made with maltodextrin (Maltrin® M100) to increase product solids to enhance texture and mouthfeel. A trial formula is available.
Quick-setting starches, available from Cerestar under the name CPDrySet XT, are said to provide the possibility for a new type of starch gum texture with extremely short processing time. Properties include hard initial bite, shorter and softer texture, good flexibility, good clarity, bland taste, and nonsticky character.
Spotlighting tapioca starches. Derived from the roots of the tropical cassava plant, tapioca starches are primarily produced in Thailand, Brazil, the Philippines, Nigeria, Malaysia, and Angola. These starches and their functional benefits have been highlighted by several companies over recent months.
--- PAGE BREAK ---
According to Avebe America, Inc., tapioca in food products has a very bland flavor, making it suitable for meat- and poultry-based products and other food systems. In addition, tapioca exhibits a low pasting or gelatinization temperature (the temperature at which the starch granule begins to swell.) Tapioca has a pasting temperature between 140 and 149°F. This is low compared to corn (167–176°F) and wheat (176–185°F) and waxy maize (149–158°F). This is especially significant in meat because tapioca starch begins to gelatinize at the same temperature meat begins to cooks. So the transfer of moisture from the meat to the starch enables higher yields in products containing modified tapioca starches. Another important feature of modified tapioca starches is that they give higher viscosity than corn, waxy maize, or wheat starches. This means that less tapioca starch is needed than other starches to bind a certain amount of water in meat. The high water binding and moisture retention of tapioca starches gives a more succulent and juicy final product. Native and modified tapioca starches have been developed by Avebe for use in dairy products, processed meats, desserts, and other applications. The products are marketed under the names Farinex and Perfectamyl.
Cerestar has available tapioca starches suitable for use in foods that have a delicate character, such as yogurts, puddings, canned dairy desserts, frozen soups and sauces, and fresh and frozen pie fillings. The company offers C*CreamTex, a stabilized, high cross-linked tapioca starch which is said to have a short, creamy texture in finished products and a bland flavor. Other benefits of these starches include good heat and shear resistance, paste clarity, and cold-storage and freeze-thaw stability.
Also available from Cerestar is a hydroxypropylated and thinned tapioca starch (C*AraTex 75701) for use in precoatings for chewing gum, chocolate, and other confectionery applications. This starch is said to provide an effective barrier against migration in applications with two-phase systems. In precoating, it can serve as a replacement for gum arabic.
TIStar America, Inc. makes available modified tapioca starches (TIStar™), which are said to produce smooth textures with full-bodied consistencies at low concentrations and eliminate gel phases; provide neutral flavor and clear solutions and pastes; retain thickening power under high-temperature, high-shear, and low-pH environments; and produce pastes that remain soft and stable at low temperatures.
Sourcing and production methods. Both of these areas may see important developments in the future. Some companies, for example, are looking for alternative sources of gum arabic because of political unrest in areas where the gum is harvested. Gums from various regions in Africa are being evaluated for their efficiency. Also, new methods to stimulate aging of gums are being explored.
New production methods may advance the development of starches and their functionality. Physical modification of starches will continue to offer certain marketing advantages; however, partly in response, novel and safer chemical modifications will be developed. In any case, physical and chemical modifications will play a major role in improving the performance of products, as well as opening application potential. Also, enzyme and genetic modification will have increasing impact, generating new physical forms to improve specific properties or eliminate undesirable ones.
--- PAGE BREAK ---
PATENTS
Patents this month describe treated apple slices that may be refrigerated for an extended time, a safflower oil with a special fatty acid profile, and an electrolyte beverage using a whey permeate.
Long-term preservation of apple slices and the like. U.S. patent 5,914,143, filed 6/1/1993, issued 6/22/199 to D. Carroll, Jr., assigned to North Carolina State University. Describes apple slices introduced into a preservative solution containing 8–20% sweetening agent, 0.1–0.6% edible acid, and 0.015–0.025% sulfur dioxide. The fruit pieces are then placed under a vacuum and, after the vacuum is released, maintained in the preservative solution for a sufficient time. The treated pieces may then be stored in a refrigerated environment for up to three months or more without significant deterioration in appearance, texture, and taste, and without any increase in bacteria count over their sterile condition after undergoing the described process.
Safflower products with very high levels of unsaturated fatty acids. U.S. patent 5,912,416, filed 8/5/1997, issued 6/15/1999 to A. Weisker, assigned to California Oils Corp. Describes a safflower line where the oil from the seeds has very high total unsaturated fatty acids and very low saturated fatty acids. Total unsaturated fatty acid oil content in seeds is greater than about 92% of the total oil content, and the ratio of linoleic acid to oleic acid is less than 0.03. The safflower line produces seeds with oil that have increased oleic acid content and decreased palmitic acid. Because of its low linoleic acid content and its very high oleic acid content, the oil is highly stable.
Process of making a dairy permeate-based beverage. U.S. patent 5,912,040, filed 2/2/1996, issued 6/15/1999 to L. Girsh, assigned to Immunopath profile, Inc. Describes a novel use for whey permeate, which previously has been regarded as an unusable waste by-product of cheese manufacturing. Dairy permeate, the liquid component of milk or whey which remains after filtration recovery of proteins, is rich in vitamins and minerals. The permeate is collected, immediately processed to arrest the activity of cheese-making bacteria. One or more flavoring agents are added to whey permeate to form an electrolyte beverage useful as a sports drink or as a therapeutic to replace electrolyte loss. The beverage is extremely low in milk protein, and may be used by individuals having mild to moderate milk protein allergy.
---
 Suppliers of starches and gums discussed in article
• Avebe America, Inc., 4 Independence Way, Princeton, NJ 08543-5307 (phone 609-520-1400; fax 609-520-1473)
• Bunge Foods, 725 N. Kinzie Ave., Bradley, IL 60915 (phone 815-933-0600; fax 815-939-4289)
• Cerestar USA, Inc., 1100 Indianapolis Blvd., Hammond, IN 46320-1024 (phone 219-659-2000; fax 219-473-6600)
• Corn Products, 6500 Archer Rd., Summit, IL 60501 (phone 708-563-2400; fax 708-563-6878)
• Continental Colloids, Inc., 245 West Roosevelt Rd., West Chicago, IL 60185 (phone 800-323-9489; fax 630-231-8692)
• Colloides Naturels, Inc., 1170 Rte. 22, Bridgewater, NJ 08807 (phone 908-707-9400; fax 908-707-9405)
• FMC Corp., 1735 Market St., Philadephia, PA 19103 (phone 215-299-6242; fax 215-299-5809)
• Grain Processing Corp., 1600 Oregon St., Muscatine, IA 52761-1494 (phone 319-264-4265; fax 319-264-4289)
• Gum Technology Corp., P.O. Box 717, Carmel, NY 10512 (phone 914-278-4599; fax 914-278-4679)
--- PAGE BREAK ---
• Hercules, Inc., 1313 Market St., Wilmington, DE 19894 (phone 302-594-6673; fax 302-594-5305)
• Importers Service Corp., 233 Suydam Ave., Jersey City, NJ 07304 (phone 201-332-6970; fax 201-332-4152)
• Larex, Inc., 2852 Patton Rd., St. Paul, MN 5511-1100 (phone 651-636-2628; fax 651-636-1583)
• Midwest Grain Products, Inc., 1300 Main St., Atchison, KS 66002 (phone 913-367-1480; fax 913-367-1838)
• Monsanto Co., 200 World Trade Center, Suite 900, Chicago, IL 60654 (phone 312-840-5000; fax 312-840-5573)
• National Starch and Chemical Co., 10 Finderne Ave., Bridgewater, NJ 08807-0500 (phone 800-797-4992; fax 609-409-5699)
• Opta Food Ingredients, Inc., 25 Wiggins Ave., Bedford, MA 01730 (phone 781-276-5100; fax 781-276-5101)
• Penford Food Ingredients, 11011 E. Peakview Ave., Englewood, CO 80111-6800 (phone 303-649-1900; fax 303-649-1900)
• Rettenmaier USA, 1615 Vanderbilt Rd., Portage, MI 49024 (phone 616-679-2340; fax 616-323-1466)
• Takeda Vitamin & Food USA, Inc., 8 Corporate Dr., Orangeburg, NY 10962-2614 (phone 914-365-2080; fax 914-365-2786)
• TIC Gums, 4609 Richlynn Dr., Belcamp, MD 21017 (phone 410-273-7300; fax 410-273-6469)
• TIStar America, Inc., P.O. Box 538, Ridgefield, NJ 07657 (phone 800-827-4622; fax 201-941-5239)
---
Product Update
HONEY TECHNICAL DATA are updated in a new reference guide, "I'm Here to Tell You the Bear Facts About Honey." The guide detailing honey's composition, functions, and characteristics has incorporated data from more than 40 recently completed research projects. Subjects covered in the guide include honey's antimicrobial and antioxidant properties; microbiology; forms available to manufacturers; and processing, storage, and functional characteristics. For a copy, write to National Honey Board, 390 Lashley St., Longmont, CO 80501-6045 (phone 800-356-5941; fax 303-776-1177)—or circle 350.
BUTTER-MARGARINE BLEND is said to produce maximum volume, a light, flaky texture, and a rich buttery appearance in Danish. The specially formulated blend is easy to handle, and can be applied by spotting, spreading, or extruding. For more information, write to Bunge Foods Group, 3701 Algonquin Rd., Suite 202, Rolling Meadows, IL 60008 (phone 847-342-0023; fax 847-342-9271)—or circle 351.
--- PAGE BREAK ---
GUIDE ABOUT PECANS is designed to educate food professionals on the basics of pecans, from harvesting to packaging. The handbook provides useful information on history, health benefits, and different varieties, as well as innovative ideas and sample recipes from leading chefs. The guide is available from the Georgia Pecan Commission on its Web site, www.georgiapecans.org. For more information, write to Georgia Agricultural Commodity Commission for Pecans, 328 Agriculture Building, Capitol Square, Atlanta, GA 30334 (phone 404-656-3678; fax 404-656-9380)—or circle 352.
SAFFRON FLAVOR may be used as a replacement for the natural spice. The product called Natural/Artificial Saffron Flavor may be used in bouillabaisse, paella, risotto, and Mediterranean-style breads, cakes, and sauces. Its profile is described as herbaceous, floral, and sweet, with delicate nuances of saffron. It also provides the natural coloring of the spice. Suggested usage level is 0.05–0.1% in a finished product. For information and samples, write to Ottens Flavors, 7800 Holstein Ave., Philadelphia, PA (phone 215-365-7800)—or circle 353.
CALCIUM CHLORIDE MINI-PELLETS are said to yield as much as 17% more calcium chloride, pound for pound, than flake forms of the chemical. Called Food Grade Anhydrous 94–97% Calcium Chloride Mini-Pellets, the highly concentrated product may be used in a variety of food processing applications. Calcium chloride helps develop firm curds in the production of cheese. In beverage production, it is often added to the water-of-solution to maintain a uniform flavor in the finished product. Post-harvest fruit and vegetable treatment with calcium chloride preserves tissue firmness during processing. For more information, write to The Dow Chemical Co., P.O. Box 1206, Midland, MI 48641-1205 (phone 800-447-4369; fax 517-636-8033)—or circle 354.
ENCAPSULATED FUMARIC ACID called Bakeshure™ FT may be used for improving tortilla and flat bread processing. Based on Cap-Shure® encapsulated ingredient technology, the free-flowing ingredient can help produce a softer tortilla that is more resilient and has a better texture. With its controlled delivery, it assures the desired leavening at the correct stage of production. It also increases the efficiency of existing antimicrobials by influencing the development of the final pH. It can either be added at the time of production or incorporated in a dry blend to be offered as a complete system. For more information, write to Balchem Corp., P.O. Box 175, Slate Hill, NY 10973 (phone 914-355-5300; fax 914-355-6314)—or circle 355.
MEXICAN FLAVOR SYSTEMS are available in a variety of authentic chili profiles such as poblano, habanero, and chipotle. Potential applications include dip mixes, as a flavoring for crackers, chips, or popcorn; in sauce blends for enchiladas, tacos, and burritos; and in meat and vegetable fillings. For more information, write to Innova, a Griffith Laboratories Co., 2031 Swift Dr., Oak Brook, IL 60523 (phone 800-246-9223)—or circle 356.
BEVERAGE WEIGHTING AGENT, sucrose acetate isobutyrate (SAIB), has been approved for use by the Food and Drug Admistration on June 4, 1999. Without weighting agents or stabilizers, flavoring oils separate from other beverage components and rise to the surface. Available from Eastman Chemical Co., SAIB-SG weighting agent increases the specific gravity of the flavoring oils used in citrus beverages, giving increased stability to the finished beverage. It is offered as undiluted and in two low-viscosity blends. For more information, write to Eastman Chemical Co., P.O. Box 431, Kingsport, TN 37662 (phone 423-229-5609; fax 423-229-1064)—or circle 357.
PECTIN has been specifically developed for fruity desserts. Called Grindsted™ Pectin YF, the new series of pectin products can accommodate fruit with varying calcium levels, control fruit distribution, and facilitate strong texture carry-through. For more information, write to Danisco Ingredients USA, Inc., 201 New Century Pkwy., New Century, KS 66031 (phone 913-764-8100; fax 913-764-1453)—or circle 358.
"MINERAL FORTIFICATION" is the title of a practice guide covering various compounds used to fortify food; methods by which the compounds are added to the food during processing; nutritional aspects of the mineral discussed; and legislation pertaining to these processes. Various minerals used in fortification are reviewed, including iron, calcium, magnesium, selenium, copper, zinc, and iodine. The guide also discusses fortification in developing countries. For more information, write to Leatherhead Food RA, Randalls Rd., Leatherhead, Surrey, KT22 7RY, United Kingdom (phone 44-0-1372-376761; fax 44-0-1372-386-228)—or circle 359.
by DONALD E. PSZCZOLA
Associate Editor