The Institute of Food Technologists recognized 12 people and one company for outstanding achievements at the Opening Event of the 2001 IFT Annual Meeting held in New Orleans, La., June 23–27, 2001.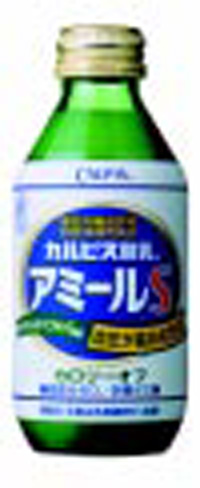 Adolph S. (Al) Clausi, retired Senior Vice President and Chief Research Officer for General Foods Corp., received the Nicholas Appert Award, IFT's highest honor, which recognizes an indiv-idual for preeminence in and contri-butions to the field of food technology.
Clausi retired from General Foods in July 1987 after 41 years with the company. He was instrumental in the development of such well-known products as Jell-O Instant Pudding, an innovation that spawned an entire industry of instant and ready-to-eat desserts, instant chiffon pie fillings, and a number of other pre-packaged dessert items based on gelatin, starch, and gums.He also worked on the process development of one of the first dehydrated mashed potato products, an invented a series of category-pioneering ready-to-eat shaped cereals, including AlphaBits, Honeycomb, and Crispy Critters. Some of the other products he pioneered include Tang, GainesBurgers, and Cool Whip.
One of his unique contributions was the creation of the World Food Prize, a $250,000 award given annually to an individual who has contributed in a major way to the quality, quantity, or availability of the world's food supply.
He served as President of IFT from 1993 to 1994, was the first chair of the new IFT Foundation Board and a founding member of the Public Information Committee. He won the IFT International Award in 1987.
Shelly J. Schmidt, Professor, Food Science and Human Nutrition, University of Illinois at Urbana-Champaign, received the William V. Cruess Award, which honors a member who has achieved excellence in teaching food science and technology.
Schmidt was recognized for her dedication to pedagogical excellence and her masterful communication skills, which allow her to take highly complex subject matter and communicate it more than effectively to novices. She is described as an instructional innovator, a caring counselor, and a magnetic personality who attracts learners to the discipline of food science.
Much of Schmidt's teaching focus since 1996 has been devoted to Introduction to Food Science and Human Nutrition (FSHN 101), in which she has taught more than 2,000 students at an average of 200 per semester, including all students majoring in FSHN. She volunteered to teach the course because of her commitment to offering young scholars the foundational knowledge they need to succeed in their study of food science, and ultimately, their careers. Schmidt has earned many honors demonstrating her leadership in teaching excellence, both locally and nationally.
At IFT, she has served on the Steering Committee and the Executive Committee of the Education Division, and was chair of the Committee on Higher Education. She also received the 1992 Samuel Cate Prescott Award.
--- PAGE BREAK ---
Q. Howard Zhang, Associate Professor, Food Science and Technology Dept., Ohio State University, received theSamuel Cate Prescott Award for his research on novel food process technology.
Zhang has made unprecedented advances in nonthermal, pulsed electric field (PEF) food processing. He earned tenure and was promoted "early" based on a stellar research record at Ohio State. The university is now building a state-ofthe- art PEF pilot plant based on his exclusive design. He was the first to establish an integrated PEF processing and aseptic packaging pilot plant. His lab was chosen by the U.S. Dept. of Defense (DoD) as a contract demonstration site for actual processing and packaging of PEF-treated foods. Together with DoD and seven industrial consortium members, Zhang and his team are evaluating the commercial feasibility of PEF technology.
He is a founder of the newly formed IFT Nonthermal Processing Division, where he serves as Division newsletter editor and Web master.
Paul A. Lachance, Executive Director of The Nutraceuticals Institute at Rutgers University, received the Babcock-Hart Award, which honors an IFT member for improving public health through nutrition research.
Lachance has had a distinguished career in nutrition and food technology. He was the first individual to hold the position of Flight Food and Nutrition Coordinator at NASA's Manned Spacecraft Center in Houston. He was the key and principal scientist and administrator of the effort to establish a food system for manned spaceflights and the initial planning for the food system for the Sky Lab (Orbital Workshop) program. His work on nutrient additions to food also helped in the move toward folic acid restoration to flour to reduce the risk of neural tube defects and to enhance other benefits of a more optimal folic acid intake. His work on the stability of five forms of vitamin B-6 and his work on the blood cholesterol depression effect of beta-carotene in three species of animals is also renowned, as are his studies on obesity. He has also made several contributions that have led to better consumer nutrition in developing countries.
He was named an IFT Fellow in 1982 and received the William V. Cruess Award in 1991.
Daniel E. Weber, Executive Vice President, Institute of Food Technologists, received the Calvert L. Willey Award in recognition of his meritorious and imaginative service to IFT.
Weber began to work for IFT in 1967 as Administrative Manager and became Director of Convention Services in 1969. It was in this position that he first established national recognition for excellence as the IFT Annual Meeting & Food Expo grew from a relatively small meeting with 2,182 in attendance and 211 booths run by IFT Regional Sections, to the event it is today with more than 20,000 in attendance and more than 2,200 booths. When he was promoted to Director of Marketing & Meetings in 1979, his leadership contributed to the continued growth and increased reputation for IFT and its Annual Meeting & Food Expo. From the time he was appointed Executive Director in 1991, IFT's annual budget has grown from $7.7 million to $16 million. He played a dynamic role in this growth and the strengthening of IFT's reputation.
He also had a great impact on the organization's publishing program and has helped IFT enter the electronic field. His dedication to short courses, workshops, and seminars led to the establishment of the Professional Development Dept.
--- PAGE BREAK ---
Gustavo V. Barbosa-Cánovas, Professor of Food Engineering at Washington State University, is the recipient of the International Award, which is given to a member who promotes international understanding of food science and the practical transfer of technology to a developing nation or to an economically depressed area in a developed nation.
Barbosa-Cánovas has been exceptionally active in research, teaching, and service benefitting the international community. His many contributions include his participation in and leadership of international conferences and short courses. He has also collaborated with scientists from several countries who have visited his laboratory and has developed international collaborative agreements between Washington State University and universities overseas. He has written textbooks, reference books, and journal articles in English and in Spanish for an international audience and served the U.N. as an international consultant for the Food and Agriculture Organization.
He is the incoming Chair of the IFT International Division.
Myron "Mike" Solberg, retired Director, Center for Advanced Food Technology (CAFT), and Emeritus Professor II of Food Science at Rutgers, The State University of New Jersey, is this year's recipient of the Carl R. Fellers Award. This award honors individual members of IFT and the Phi Tau Sigma honorary society who have served and brought honor and recognition to the profession of food science and technology.
Solberg has had a distinguished and multifaceted career, covering research, teaching, and administration. His major research activities centered around the biochemistry of muscle pigment and obtaining a better understanding of food poisoning and food spoilage microorganisms and their effect on food products. He has also been engaged in an extensive university and industry cooperative research program on water relations, thermal processing, quality attribute control, and food extrusion technology.
He has also been an advocate of food science and technology as a discipline with which talented individuals should identify and a strong believer in team work He was among the founders of CAFT in 1984, which was intended to enhance competition in the food industry through advanced scientific and technological developments.
He received the Nicholas Appert Award in 1990 and is an IFT Fellow.
Michael M. Blumenthal, CEO and Director of Research, Libra Technologies, Inc., received the Stephen S. Chang Award, which recognizes a member who has made significant contributions to lipid or flavor science.
Blumenthal is recognized for his work on frying chemistry. He is credited with developing a new paradigm of the physical chemistry of how foods cook in oils—the most progressive and detailed understanding of frying chemistry available. He is also credited with inventing, patenting, and commercializing Quick Test kits for rapid analysis of frying oil quality using solventless chemistry. He invented and patented GiTIC™ (Gel-in-Tube Instant Chemistry), a novel reagent delivery system that is fast, accurate, simple to perform, and safe.
He established Libra Laboratories, a consulting research/analytical laboratory specializing in lipid-based foods and flavors, frying oils and fried foods, development of improved frying technology, and development of new applications for solventless chemistry technology and other products. Blumenthal also teaches lipid and frying chemistry short courses and has developed a course at Rutgers University tying together food research, development, engineering, manufacture, economics, and distribution from the management perspective.
--- PAGE BREAK ---
Richard R. Perdue is the recipient of theIndustrial Scientist Award, established to recognize an IFT member industrial scientist who has made a major technical contribution to the advancement of the food industry.
Perdue has been a major innovating force for advances in vacuum, modified atmosphere, and shrink packaging technology. He retired from W.R. Grace & Co., Cryovac Division, where he served as the Director of New Packaging Technology. His many accomplishments include innovations in vacuum packaging for primal and subprimal cuts of beef and pork, bulk packaging of cheese in high-oxygen-barrier bags and films for proper rindless curing, and one of the first thermoform/vacuum/gas flush/seal machines for reduced-oxygen packaging of hot dogs, sliced lunch meats, and bacon. He also introduced nylon extrusion coated structures for vacuum packaging of frankfurters and related processed meat products, as well as developed the cook-in-package programs for roast beef, roast turkey, and other products, whereby bulk quantities of meat are sealed in high-oxygen-barrier flexible film bags, hot water cooked, and rapidly chilled for significant prolongation of chilled distribution. He also developed the cook/chill concept in which pumpable foods are hot filled into high-oxygen-barrier plastic bags and rapidly cooled for chilled distribution, as well as vacuum skin packaging for low-temperature distribution of cured meat, fresh meat, and minimally processed pre-prepared food. od industry. He also developed innovations in fresh-cut vegetables. He is an IFT Fellow.
Steven J. Schwartz, Professor and Haas Endowed Chair, Food Science & Technology Dept., Ohio State University, received the Research & Development Award, which recognizes a member who has made a recent, significant research and development contribution to the understanding of food science, food technology, or nutrition.
Schwartz has made fundamental advances in the understanding of functional foods, nutraceuticals, or pharmacologically active food components. He is an internationally renowned expert on functional food components, particularly carotenoid antioxidants. His work has resulted in major advances in our ability to detect and analyze phytochemicals in foods and has advanced our understanding of substances of nutritional, toxicological, and food quality significance. A rapidly growing body of literature from his lab and his collaborators worldwide is establishing links between cancer prevention and phytochemicals from fresh or processed fruits and vegetables.
He has also worked to raise the level of food science in developing countries, obtaining support from the United Nations to conduct programs in 11 different countries.
He served as IFT Annual Meeting Program Chair for 2000 and was chair of the Technical Presentations Committee and the Food Chemistry Division.
Paul Jelen, Professor of Food Science and Dairy Technology, Dept. of Agricultural, Food, and Nutritional Science, University of Alberta, Canada, received the Elizabeth Fleming Stier Award, which honors an IFT member for pursuit of humanitarian ideals and unselfish dedication that has resulted in significant contributions to the well-being of the food industry, academia, students, or the general public.
Jelen has contributed greatly to the international exchange of ideas and understanding in the field of food technology. His dedication to the International Association for Exchange of Students for Technical Experience (IAESTE) program has helped students experience enriching learning experiences, particularly food science students. As a member of the Canadian National IAESTE committee, he negotiated annual institutional undergraduate student exchanges in food science between his university and leading universities in Europe and Australia, as well as internationally recognized food science programs. He also works with the Food Atlantic program, which involves 10 European universities in 10 different countries.
He also spearheads the annual participation of teams from his university in the International Dairy Judging Program, sponsored by IAFIS.
He has served as chair of IFT's Dairy Division and International Division and is an IFT Fellow.
--- PAGE BREAK ---
Joseph F. Borzelleca, Professor Emeritus, Pharmacology and Toxicology, Medical College of Virginia, received the Bernard L. Oser Food Ingredient Safety Award, which honors a member for contributions to the scientific knowledge of food ingredient safety or for leadership in establishing principles for food ingredient safety evaluation or regulation.
Borzelleca has been involved in the safety evaluation of direct and indirect food additives since 1960. He has been recognized by his peers nationally and  internationally and has made significant contributions to the field by his involvement with national and international bodies involved in food safety.
He helped develop a testing program that definitively established the safety of colors in food, drugs, and cosmetics. He has worked on the safety of several non-nutritive sweeteners and published the definitive paper on the safety evaluation of macronutrient substitutes which directed attention to the conservation of resources, early need for clinical testing, and need for post-marketing surveillance.
In the area of indirect food additives, especially pesticides and other agricultural chemicals, his expertise was recognized by the FAO/WHO Joint Meeting on Pesticides, and he has served on this committee for more than 12 years, during which he was chair. He has also worked with various national agencies involved with the safety of food and water and has received a number of awards.
Calpis Co. Ltd. is the recipient of the Food Technology Industrial Achievement Award. This award honors the developers of an outstanding food process or product which represents a significant advance in the application of food science and technology to food production, and which has been successfully applied in actual commercial operation for at least six months but no more than seven years.
Calpis has fermented milk, clarified the effect of the fermented milk, and supplyed it as a new functional beverage. Acting on the ancient belief that fermented milk is good for health, the company developed Ameel-S to target a specific health issue—hypertension—and succeeded in developing a unique lactic acid bacteria beverage to do just that. The effectiveness and safety of the products was confirmed by approval from Japan's Ministry of Health and Welfare to include a "Food for Specified Health Use" label.
by Sara Langen,
Assistant Editor