Since this is the beginning of the New Year, I thought we might do something a little bit different to start things off. This month's ingredients section will feature profiles of 20 ingredient suppliers that offer exciting developments for the baking industry.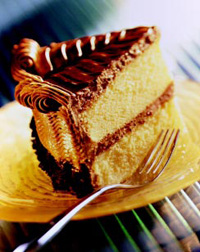 Each profile includes descriptions of several ingredients that the company offers. Hopefully, at that level alone, this section will provide readers with sources of information that may prove valuable—giving you some idea of where you can go to meet a particular need.
But as you read each profile, keep in mind how that particular company has evolved and what directions that company has taken in developing or promoting their ingredients for the baking industry. Frequently, the companies that are the most successful are the same ones that have redefined, retransformed, or repromoted their ingredients, no matter how traditional or established some of them are, taking them into areas that may involve functionality, nutraceutical value, culinary expertise, or the satisfying of a particular consumer trend.
In that sense, many of these profiles seem to reflect a history lesson, covering past, present, and future directions of those baking ingredients and their impact on the industry.
Since the focus of ingredient sections is on new developments, my interest is especially on the future. Ingredients or components such as flaxseed, choline, fenugreek, a new generation of fiber products, improved fats, and whey ingredients all seem to be emerging.
But, as I think this article shows, to get to the future, you have to have an understanding of the past and present developments that helped pave the way.
Keeping all this in mind, let's look at these 20 profiles. In addition, directly following this article, there will be a Product Update providing a round-up of other bakery ingredients.
Lipid-Based System Earns "Gold"
Loders Croklaan, 24708 W. Durkee Rd., Channahon, IL 60410-5249 (phone 815-730-5200; fax 815-730-5202; www.croklaan.com), offers fats and oils of all types, including flakes, bulk shortenings, and cocoa butter replacements.
The company uses an encapsulation process, marketed under the name Durkote, to protect an ingredient's potency and stability and thus reduce overcompensation for processing losses or shelf life reactions. Encapsulated vitamins and minerals can be created to fortify a variety of baked goods while masking undesirable tastes and other such characteristics.
--- PAGE BREAK ---
Emphasizing innovation, the company has also turned its encapsulation expertise to other areas of functionality in baking. For example, a lipid-based flavor delivery system called Betrflakes allows product developers to easily and quickly add intense, localized bursts of flavor and color to breads, muffins, cookies, and other bakery items. The ingredient is made by an encapsulation technology which concentrates the flavor/color particulates, allowing them to survive the baking process without losing intensity, texture, or consistency. Flavors available include peach, strawberry, banana, blueberry, orange, maple, cherry and wild cherry, cheddar, cranberry, apple, raspberry, and cinnamon.
At the 2001 IFT Annual Meeting and Food Expo, the company introduced Savory Betrflakes™ which allows the incorporation of such flavors as tomato-basil and cheddar-garlic in foccacia bread, biscotti, biscuits, and a variety of other baked goods. These savory ethnic or regional flavors, which can also be custom created, utilizes the same fat-based structure to create clearly defined areas of intense flavor and color that are not lost during baking. Again, because the ingredient is a specifically shaped flake, it simplifies handling, measurement, cleaning, and storage.
Most recent, Loders Croklaan won the FI Gold Trophy Award for the Most Innovative Food Ingredient of 2001. The award, presented at FIE in London, England, was earned for Cotebar S, a hydrogenated vegetable fat, with modified crystallization characteristics that make it an excellent moisture barrier. According to the manufacturer, most lipid based moisture barriers, based on hydrogenated vegetable fats, solidify in spherical crystals; however, changing the fat crystallization from these "spherulites" into platelets produces a more effective barrier.
The winning ingredient, a barrier with a much lower permeability than other vegetable fat-based barriers, is said to prevent migration from a moist component to a dry component in such bakery applications as biscuits, pastries and wafers with fillings, toppings, or cream decorations. It is easily applied as a thin layer and has a neutral taste, texture, and appearance, as well as good stability.
Staying on the Cutting Edge of Oil Technologies
Bunge Foods, 885 N. Kinzie Ave., Bradley, IL 60915 (phone 815-939-3631; 815-939-4708; www.bunge.com), manufactures and markets shortening and cooking oil, bakery mixes, and frozen bakery products for the bakery markets.
The company, said to be the creator of the original creme cake mix, produces R&H RichCreme Mixes and Bases (for creme or pudding-style cakes, rings, loaves, and muffins) and R&H Moist & More Cake Mixes and Bases. Bakers need only add water, eggs, and oil to produce convenience baked goods. Also, the company created Elite, a premium line of icing and cake shortenings.
--- PAGE BREAK ---
Since then, Bunge Foods has produced a variety of ingredients for bakery, including Cremol, a shortening made from partially hydrogenated soybean oil and partially hydrogenated cottonseed oil that is designed for use in both cakes and icings; Elite Vreamay®, a bakery shortening that produces icings that are reportedly smoother and lighter in appearance and cakes that are more tender; and Danish Margarine, a specially formulated margarine blend which produces a light, flaky texture for Danish pastries.
Most recent, a low-trans-shortening technology was introduced at the 2001 International Baking Industry Exposition (IBIE) in Las Vegas, September 10–14. Cookies, tortillas, and other bakery products made with the technology are said to offer advantages in that reformulation is minimized, with the shortening used as a "drop in" to food manufacturers' current formulas. Furthermore, in some cases, the "low in saturated fat" and "no trans fat" claims can be made based on the proposed FDA nutrition label guidelines.
Another recent introduction which was highlighted at IBIE was Xtrude™ Margarine for laminated doughs. The high-performance margarine performs well with any lamination equipment that demands a high degree of plasticity and uniformity, and is said to eliminate dough tearing, broken emulsions, and bleedout problems in laminated doughs used for croissants.
According to the company, credit for these new developments goes to the new Business Development Team which was created a few months earlier. The cross-functional team, composed of technical services and marketing, identifies new products and applications to bring to market, and help keep the company on the cutting edge of shortening and oil technologies.
What's in the future for Bunge? On November 16, 2001, the company broke ground on a shortening and oil research and development center, to be located in Bradley, Ill. The facility, which is being built through a joint effort of Bunge North America and Bunge Alimentos, will centralize research efforts in the shortening and oil sector of the value-added, global food product industry. Initially, Bunge will focus on manufacturing and marketing food applications developed at the center to the food processing, foodservice, and baking industries.
Combining Nutraceuticals and Specialty Food Ingredients
Cargill, Inc., P.O. Box 5625, Minneapolis, MN 55440 (phone 952-742-6000; fax 952-742-7393; www.cargillfoods.com) has business units specializing in soy protein products, chocolate and cocoa powders, food starches, salt, sweeteners, vegetable oils, and nutraceutical products. Several of these ingredients are recent developments that can be applied to the bakery industry.
An oil-based inclusion developed as an alternative to macadamia nuts in bakery products has been introduced by Cargill's Wilbur Chocolate businesses, Lilitz, Pa. (phone 800-233-0139). Called Nut-Nots™, the ingredient is formulated to harden to a nut like texture and is flavored to enhance the quality. A special blend of oils produced in cooperation with Cargill's Refined Oils is said to create the nut-like texture when baked. Also, the baking process helps the milk proteins in the ingredient to slightly brown so the inclusions look like macadamia nuts. According to the manufacturer, in trials, consumers though they were eating macadamia nuts. Cookies made with the ingredient were sampled at IBIE.
--- PAGE BREAK ---
A new line of cold water hydrating starches derived from waxy maize is available from Cargill's Emulsifiers and Texturizers businesses, Cedar Rapids, Ia. (phone 877-650-7080). Called HydraGel™, these instant starches are said to provide the food manufacturer with the properties of cook up starches without the need to cook, and have been specifically modified to provide viscosity and improve texture, mouthfeel, and shelf life. Applications include fruit fillings, pastry fillings, and instant mixes.
Also, from the same business unit, a tapioca food starch has been added. The starch, which may be used in pastries and fruit fillings, is said to provide excellent water management, offers a satisfying mouthfeel, and has a blandness which won't mask delicate or savory flavors used in bakery fillings.
Recently, Cargill has opened its new Food Application Center in Cedar Rapids, Ia. The center can help food developers learn more about the use of starches, sweeteners, and emulsifiers in a variety of formulations. Testing capabilities include texture analysis, viscosity profiling, microscopic analysis, and others.
A high-protein soy bread containing soy flour has been formulated by Cargill's Soy Protein Products, Cedar Rapids, Ia. (phone 866-769-7768). According to the manufacturer, the prototype provides more than 6.25 g soy protein per 50 g serving; has a natural grain flavor, much like a whole wheat or multigrain bread, with no detectable soy notes; and has a volume and cell structure superior to other high-protein soy breads. The bread contains high levels of soy isoflavones, and is made with soy flour, hydrogenated vegetable oil, soy grits, gluten, and salt.
A line of soy isoflavone products called AdvantaSoy™ was recently introduced by Cargill Health & Food Technologies (phone 866-734-2111), formerly known as Cargill Nutraceuticals. The initial product in the line contains 2.2% isoflavones and is suitable for use in such bakery items as specialty nutrition breads. According to the manufacturer, the ingredient is made by a process that does not use solvent extraction and the isoflavones are maintained in their natural state.
Recently Cargill became the sole supplier of a soy isoflavone ingredient, AdvantaSoy Complete™ (2.25% concentration) to French Meadow Bakery, Minneapolis, Minn., a manufacturer of women's bread and soon to be launched men's bread.
The above business unit was renamed when the nutraceuticals and the specialty food ingredients business units joined together and expanded. Product categories include the line of already described soy isoflavones, chondroitin sulfate, phytoesterol esters, vitamin E, and trehalose.
--- PAGE BREAK ---
Partnering Whey and Corn Starch
Dairy Management, 10255 W. Higgins Rd., Suite 900, Rosemont, IL 60018-5616 (phone 847-803-2000; fax 847-803-2077; www.doitwithdairy.com) has made available a variety of studies which look at the potential value of dairy ingredients in bakery products.
In 1999, researchers at the Wisconsin Center for Dairy Research in Madison, investigated using milkfat fractions to develop prototypes of pastry butters. Fractionation allows researchers to separate milkfat into its various component fats, then recombine desired fractions forming an ingredient with highly desirable physical properties. These tailored butters have a high melting point, are extremely malleable, and are typically 82% fat (although fat content can be adjusted to meet individual customer needs.) As a result, pastries could be created that retain their rich, delicate flavor and texture, while having improved lift and layering properties.
Since then, numerous ongoing studies have been conducted to demonstrate the added value of dairy ingredients, especially whey. As these studies show, dairy researchers came from a variety of different directions, using a variety of different means to illustrate their point.
Here are some examples:
The potential of combining corn starch and whey protein to form an ingredient that demonstrates enhanced functionality was discussed by DMI during a New Products and Services Symposium, held during the 2001 AACC Annual Meeting, October 14–18, in Charlotte, N.C.
According to the presentation, based on research conducted by Cornell University, manipulation of pH and temperature could affect starch-whey protein interactions and lead to the development of special composite gels and doughs that may enhance the functional and sensory properties of bakery items and other foods. The resulting whey-based polymer is said to combine the best qualities of starch and protein to offer benefits beyond those typically found in a whey protein or starch individually.
A unique composite gel was created by combining and heating corn starch and whey proteins above their respective gelatinization and denaturation temperatures. The gel properties can be manipulated to suit an individual manufacturer's needs by modifying and varying the formulation. Once created, the polymer is a wet gel, although it can be dried and ground into flour, making it suitable for use in baked goods, baked extruded snacks, and pasta applications. The polymer mixture in flour form acts like a pregelatinized starch and will form dough upon mixing with water.
--- PAGE BREAK ---
The research describes some of the potential advantages that the polymer could provide. For example, whey proteins, chemically bound up and interacting with the starch, could reduce the extent of staling during bread storage. Or a new protein-enriched pasta could emerge that takes advantage of the easily digestible, branch chain amino acids offered by whey based flour.
The Minnesota-South Dakota Dairy Foods Research Center in St Paul, Minn., conducted studies to determine how different dairy ingredients affect the mixing and baking properties of flour. Results indicated that whey protein ingredients may be used in bread formulations to enhance the mixing of bread doughs. The addition of whey ingredients also enhances the quality and flavor characteristics in the finished bread. These improvements are attributed to the nature of the interaction between the whey proteins and the gluten proteins of wheat. Some of the benefits observed included better crust browning, improved toasting qualities, enhanced crumb structure, increased potential to slow staling of bread, and excellent bread flavor.
Bakery fillings and icings also made use of whey ingredients. Whey protein can be added to a cheesecake formula to increase water binding, add flavor and opacity, and provide a firmer texture. Or it might function as an egg replacer in a custard-style product.
As another example of its versatility, whey was used to create Designer Whey™ Protein Gourmet Bars. Created by Next Proteins, Inc., these bars are designed for body builders, athletes, and health-conscious consumers, and contain 30 g of protein. The majority of this protein is a combination of whey protein concentrates, hydrolyzed whey protein, and whey protein isolate.
Spotlighting Choline
Central Soya Co., Inc., P.O. Box 1400, Fort Wayne, IN 46801-1400 (phone 219-425-5571; fax 219-425-6360; www.centralsoya.com), is a manufacturer and marketer of soy-based ingredients. Lecithin, in particular, is said to work well at nutritionally significant levels in such bakery applications as baked bars, premium breads, cookies, pancakes and waffles, and dessert cakes.
Over the past several months, the company has introduced several developments that may have impact in the area of bakery.
In Europe, a line of functional soft seed lecithins recently made their debut. Called Centrosoft, the ingredient is made exclusively from European grown sunflower and rape seeds and has been refined to reportedly have the same high functional standards as soy lecithins. According to the manufacturer, it performs exactly like soy lecithins in applications such as baked goods, margarine, confectionery products, and water-dispersible powders. At its Lecithin Application Center in Aahus, Denmark (phone 49 (0) 40 248 30150), Central Soya can assist product developers to incorporate the ingredient into existing recipes or develop new applications that meet today's requirements for additives which do not need to be labeled for genetic modification under EU legislation.
--- PAGE BREAK ---
Central Soya offers a variety of lecithins and lecithin fractions for fortification purposes, including new SoyHealthy ME® lecithin fractions for bakery products. This ingredient is described as a highly concentrated, powdered fractionated lecithin with 40% minimum phosphatidycholine. This is said to be 70% more concentrated than standard deoiled lecithin and 165% more concentrated than standard fluid lecithin. The ingredient, which may be labeled "soy lecithin," increases tenderness, extends shelf life, and provides lubricity in low-fat systems.
Soy lecithin fractions are a highly bioavailable source of the essential nutrient choline. Research has shown that choline has potential to positively affect the quality of human health in the areas of brain development—including memory functions throughout life—improved liver function, cardiovascular health, and reproductive development. Choline and its primary nutritional source, soy lecithin, are among a number of substances derived from soybeans that are the focus of important research in nutrition, medicine, and cell biology.
In September 2001, the Food and Drug Administration has cleared the way for new food labels that will enable consumers to identify foods and dietary supplements that provide qualifying levels of choline. The choline claim is the first nutrient claim to be authorized under the Food & Drug Administration Modernization Act (FDAMA).
To qualify for the "Good source of choline" label claim, a food or supplement must contain 55 mg of choline per serving, and 110 mg per serving to make an "Excellent source of choline" claim. These levels are 10% and 20%, respectively, of the Adequate Intake for Choline established by the Committee on the Scientific Evaluation of Dietary Reference Intakes of the Food and Nutrition Board, part of the National Academy of Sciences' Institute of Medicine.
Encapsulating the Once Unachievable
Balchem Encapsulates, 2007 Rte. 284, Slate Hill, NY 10973 (phone 877-222-8811; fax 845-355-7619; www.balchem.com), offers an extensive line of encapsulated ingredients which bring stability to a variety of applications, including those in the baking area.
Recently, the company has launched several new products and expansions within that area which strategically help meet customer requirements, address current trends and consumer perceptions, solve problems of functionality in baked goods, provide improved nutrition, and, ultimately, achieve market needs. "Balchem is continuously developing new ways to employ our unique encapsulated technology in the baking industry to address genuine needs and fortify bakery products in ways previously thought unachievable," said a company representative.
Let's look at some of these ingredients:
--- PAGE BREAK ---
Encapsulated leavening systems called BakeShure™ makes possible a superior rise in such bakery products as ready-to-microwave cinnamon buns, frozen biscuits, and frozen pizzas. These systems can control ingredient release for enhanced leavening and dough conditioning, protect ingredients for increased shelf life, and deliver high-impact flavors that are resistant to the effects of temperature, time, and ingredient interactions.
An encapsulated cinnamon ingredient—called FlavorShure™ Cinnamon —was recently developed which can reportedly overcome processing difficulties associated with raw cinnamon use. A presentation delivered at Food Ingredients Europe 2001 explored how encapsulation can improve cinnamon's shelf life and stability, while delivering a better, stronger flavor and removing raw cinnamon's tendency to inhibit rise. A study comparing the use of raw cinnamon vs the new encapsulated ingredient in fresh-baked bread, bagels, and frozen cinnamon bread found that in yeast-leavened formulations, encapsulated cinnamon allows for optimum leavening of yeast and delivers higher flavor than raw cinnamon.
A nutrient bar can be formulated with encapsulated forms of vitamin C, iron, and guarana, demonstrating that these ingredients may all be delivered in one product without undesirable interactions. Encapsulation protects the potency of vitamin C while reducing the need to overdose. The health benefits of iron can be delivered while inhibiting this element's tendency to degrade vitamin C, promote rancidity, and exhibit off taste. Guarana, known to stimulate energy levels, can also impart undesirable off tastes which encapsulation can address.
A stabilized form of encapsulated choline chloride called Vitashure™ made its debut at FI-Europe 2001. The ingredient can help manufacturers deliver a reliable and cost effective source of choline to consumers. Using its technology, the company reportedly was able to overcome processing obstacles associated with fortifying foods with choline chloride such as off taste and tendency to absorb water. Breads, cereals, bars, and other foods are potential applications for the ingredient.
From Soy to Fenugreek to Flax
Schouten USA, Inc., 3300 Edinborough Way, Minneapolis, MN 55435 (phone 952-920-7700; fax 952-920-7704; www.schoutenusa.com), provides the baking industry with soy-based ingredients and other products that have nutraceutical benefits.
Any reader of this ingredient section over the past four years will probably be familiar with Schouten, associating the company with the innovative development of soy ingredients and their use in expanding applications. In particular, the company offers a proprietary soy germ ingredient that has been promoted for its isoflavone content and other nutritional components. Marketed under the name SoyLife™, the ingredient is available in two different isoflavone concentrations: Complex (foodgrade ingredient with an isoflavone concentration of 2%) and Extra (more purified dietary supplement ingredient with an isoflavone concentration of 10–12%).
One application for the food-grade ingredient has been in the manufacture of bread specifically designed for the needs of women. Such products contain soy germ isoflavone concentrate with other health promoting ingredients such as flaxseed or cranberries. Research has shown that these ingredients tend to counter problems associated with menopause, such as the severity of hot flashes, mood swings, weight gain, periodic bloating, and bladder infections.
--- PAGE BREAK ---
What's interesting about the company is that its story did not stop with soy. Rather, like other ingredient companies in this article, it continues to address current trends, the needs of food manufacturers, and the desires and perceptions of consumers. So it should not be surprising that the company explored the potential of other ingredients and added new products to its portfolio.
Schouten recently launched FenuLife™, described as an odorless, high-fiber fenugreek seed extract which has potential health benefits. The seeds of fenugreek are rich in galactomannan, a specific type of soluble fiber which has been shown to be the component in fenugreek responsible for producing healthy blood sugar levels. Fenugreek galactomannan also promotes weight loss because it forms a gel and takes up room in the stomach, so consumers are likely to eat less. The ingredient is available in several fiber concentrations and is suitable for use in bars, cereals, diet products, and other applications. According to the manufacturer, the ingredient is derived from a new variety of fenugreek seed with high soluble fiber and low odor, and is the result of traditional breeding.
Most recent, the company has introduced an ingredient derived from flax. The product reportedly provides a concentrated source of lignans, a component which has health properties.
Adding to the Family of Rice Bran Extracts
Ribus, Inc., 20 S. Central Ave., Suite 106, St. Louis, MO 63105 (phone 314-727-4287; fax 314-727-1199; www.ribus.com), produces ingredients based on a stabilized rice bran extract. Through the use of its patented technology, the company captures the nutrient-rich, water-soluble portion of the rice bran in a spray-dried powder after the process of enzymatic stabilization that prevents rancidity.
Traditionally, bakers use dough conditioners to enhance gas-holding properties, and emulsifiers to retard staling and improve machinability. Because the rice derived ingredient contains naturally occurring starches, peptides, glycolipids, and pentosans, it could provide the functional characteristics found in both dough conditioners and emulsifiers. Futhermore, it is an excellent source of vitamins, minerals, proteins, and antioxidants.
In 1999, the company introduced its stabilized rice bran extract to the baking industry. Called Nu-Bake, the ingredient provided benefits such as dough conditioning, dough volume increase, and shelf life extension to frozen bread dough, thaw-and-serve bakery products, laminated dough systems, and fresh bakery items.
The natural components of the ingredient inhibits staling by strengthening the gluten/starch structure and inhibiting the tendency for starch retrogradation. The natural glycolipids help retain moisture and mosture loss is significantly reduced. As a result, bakery products made with the ingredient are said to have high moisture, longer shelf life, greater strength, and improved consumer acceptance. In breads, shelf life was extended to seven days, while cakes and muffins stayed fresh for two weeks and longer.
Two new additions to the family of rice bran extracts was introduced at the 2001 International Baking Industry Exposition.
Nu-Bake 1500c is specially designed for fresh or frozen hard wheat flour applications, pastries, and sweet breads. It is said to work well as a dough conditioner in frozen dough applications and provides good tolerance to shock, enhances crumb softness, increases overall volume and moisture retention, reduces staling, and increases oven spring. Typical use rates are 0.2–0.4% based on flour weight.
Nu-Bake 2500c is formulated to address the need for consistency in flour quality and functionality. The ingredient can improve the performance of freshly milled flour without the addition of bromate or other maturation agents. It acts as a flour stabilizer and improver, eliminating inconsistent gluten strength in hard wheat flour and enhances the inherent emulsification capacity in soft wheat flour. It provides dough-conditioning effects that include improved machineability, improved water control, and increased oven spring with retained volume and strength. The highly concentrated product has a recommended use rate of 150 ppm–250 ppm based on flour weight.
--- PAGE BREAK ---
Highlighting Fresh Concepts
ACH Food Companies, Inc., 7171 Goodlett Farms Pkwy., Cordova, TN 38018-4909 (phone 800-691-1106; fax 901-381-2968; www.achfood.com), supplies fats, specialty grain-based products, nutritional ingredients, and other products to a wide range of industries, including bakery.
ACH Food and Nutrition, a division of the company, highlighted several innovative bakery applications at the 2001 International Baking Industry Exposition. These products were formulated with various ingredients available from the company's portfolio.
Raspberry Energy Bars were reportedly made with ingredients that bring fresh ideas to the energy bar industry. These ingredients included soy protein, crisp rice, coating fat (Astral® E1), red raspberry powder, multicolored mineral flakes, Vitamin E powder, pregelatinized rice flour (Pac-Star®), and sterols.
Tortillas featured an ingredient blend developed as a dough conditioner, texture enhancer, and shelf-stability-extender specifically designed for use in wheat flour tortillas. The free-flowing, powdered ingredient—marketed under the name Pac-Tilla® Plus—contains baking powder, salt, hydrolyzed rice flour, wheat fiber, sugar, dough conditioner, calcium propionate, guar gum, mono- and diglycerides, fumaric acid, and silicon dioxide. Tortillas made with the blend of ingredients are said to have a chewy texture, do not crack or break, have a long shelf life, and do not impart off-tastes.
Other applications featured included Lemon Cookies with Multi-Colored Mineral Flakes, formulated with a lemon powder and multi-colored flakes that contained 26% of the RDI for calcium, and Maple Muffins, made with maple-flavored flakes.
An emphasis on innovation is reflected in the evolving history of the company. In 1995, AC Humko was primarily an oil products company. However, after 13 acquisitions and more than 5,000 products available in its portfolio, the company evolved into a broad-based food and ingredients supplier. In September 2000, to reflect these changes, the company was renamed ACH Food Companies, Inc., and it defined its core business units by creation five divisions: ACH Food and Nutrition, Humko Oil Products, ACH Rice Specialties, ACH Retail Products, and ACH Food Service.
--- PAGE BREAK ---
Synergistic Gum Combinations Provide Gelling Benefits
TIC Gums, Inc., 4609 Richlynn Dr.,Belcamp, MD 21017 (phone 410-273-7300; fax 410-273-6469; www.ticgums.com), manufactures and distributes hydrocolloids and gum systems to food and beverage companies.
According to a representative from the company, the benefits of gums in bakery products are chiefly related to their viscosity characteristics, which extend freshness and moisture content. One good example is gum arabic, which has excellent emulsifying properties, low viscosity, high fiber content, and water-binding ability, making it one of the most beneficial bakery product ingredients.
Other gums available for use in bakery (and their benefits) include xanthan (moisture retention, shelf life extension, inhibition of starch retrogradation, freeze-thaw stability, smooth texture); guar (water control, shelf life extension, stabilization, and binding); cellulose (moisture control, structure and freeze/thaw stability to frozen dough, shelf life extension); and pectin (gel formation, improvement of oven stability, and inhibition of syneresis).
The company is also looking to create innovative gum blends. A series of gelling systems for bakery applications were described by the company at a New Products and Services Symposium, held during the AACC Annual Meeting. These systems, marketed under the name Ticagel, included synergistic combinations of carrageenans and galactomannans.
The properties and applications of three gelling systems–795 (a blend of kappa and iota carrageenans providing a clear, soft gel), 550 (a combination of carrageenan and locust bean gum providing an elastic gel), and 505HP (a combination of carrageenan and semi-refined locust bean gum providing a firm gel with a brown color) were covered during the presentation.
Recently, the company has released a new product brochure, "Guide to Selecting Gums," which is designed for research and development professionals. The 12-p publication provides the latest information on gelling properties, solubility characteristics, natural labeling status, and suggested usage levels of gums. Selection of gum systems customized to an individual application is said to be made easy by the brochure.
Resistant Starch Bakes a Good Impression
National Starch & Chemical Co., 10 Finderne Ave., Bridgewater, NJ 08807 (phone 908-685-5000; fax 908-685-5005; www.nationalstarch.com), is a manufacturer of a wide variety of specialty starches which are suitable for use in bakery products such as cakes and cake mixes, muffins, brownies, cookies, bakery fillings, bakery jellies, and reduced-fat or fiber-enriched versions.
In recent months, the company has been highlighting its resistant starch which can provide an increased fiber content in baked goods. Its name refers to its resistance to digestion by enzymes in the small intestine. The ingredient promotes good colonic health because it increases fecal bulk. In the large intestine, it is fermented by bacterial microflora to produce short chain fatty acids, such as butyrates, which are associated with reducing the risk of colon cancer. Novelose 240, a resistant starch available from National Starch, contains 40% total dietary fiber when analyzed using AOAC Method 991.43, and consequently may be used to boost fiber levels in bakery products. However, at the 2001 AACC Annual Meeting, the company launched for the first time in the United States a new concentrated form of resistant starch. The ingredient is said to measure 60% total dietary fiber by the AOAC Method, which is 50% more fiber that the previous Novelose 240.
--- PAGE BREAK ---
Resistant starch can be used alone or in combination with traditional fibers. According to the manufacturer, it is easier to use than most fibers, as it has low water-holding capacity. Its neutral flavor, white color, and small particle size are desirable in most bakery systems. Doughs and batters made with resistant starch are said to be easier to handle, have cleaner flavors, and less gritty mouthfeel and texture.
Tests have shown that the ingredient provides crispness in applications where high heat is applied to the product surface, as in waffles and crackers, and it helps to tenderize overall crumb texture. In cookies, cakes, muffins, and brownies, it imparts a softer texture that is maintained throughout a product's shelf life.
In addition to resistant starch, other bakery ingredients highlighted from National Starch include Novation starch, a native starch which provides the same processing, textural, and shelf life stability of premium modified starches; modified tapioca starches Purity® 69 and Purity D, which are known for their texture and bland flavor in cream pie fillings and cooked bakery creams; and N-Flate, a specialty product containing nonfat milk solids, emulsifiers, modified food starch, and guar gum, which was formulated for baked products that require aeration.
The company makes available an 8-p brochure, "Bake a good impression with specialty ingredients from National," that describes these and other ingredients for use in baked goods.
Raisins Learn New Dances
California Raisin Marketing Board, 3445 North First St., Suite 101, Fresno, CA 93726 (phone 559-248-0287; fax 559-224-7016; www.calraisins.org), finds that baked products are one of the most popular ways to eat California Raisins. This may be due to the ingredient's taste, color, plumpness, and acidity levels.
Quite a few consumers probably remember the California Dancing Raisins—one of the most popular promotion campaigns of recent years. Their dancing helped increase the awareness of raisins in a variety of ways, including their use as a bakery or snack ingredient. Today, the California Raisin continues to be promoted in a number of innovative ways.
For example, a culinary approach has been adopted to demonstrate the versatility of the raisin in a wide range of dishes. At the 2001 International Baking Industry Expo, a brochure entitled "A Celebration with California Raisins" was handed out which provided a number of recipes shared by celebrity chefs. Some of these recipes included Raisin Bavarian Cream Napoleon Raisin Apple Strudel, Raisin Bars with Cream Cheese Topping, Cinnamon Raisin Brioche, and many others.
In addition to its culinary use, the traditional fruit is being recreated or "transformed," opening up a variety of interesting possibilities. The raisin may be infused with a variety of flavors, such as lemon, cinnamon, peppermint, blueberry, raspberry, cherry, strawberry, licorice, and jalapeno pepper. Also, the raisin can be colored to resemble a range of different fruits such as maraschino cherries, wild blueberries, or framboise raspberries. Different colors and flavor combinations can create a new ingredient in such bakery applications as breads and pastries. Or raisins can be fortified with a nutraceutical blend of vitamins, lutein, and other health-promoting ingredients. More information about the raisin's "transformation" can be obtained from Innovative Foods, Inc., 175 So. Spruce St., So. San Francisco, CA 94080 (phone 650-871-8912; fax 650-871-0837).
And let's not forget the number of health and nutrition research studies that are noting the benefits of raisins. These studies demonstrate that raisins are a good source of inulin, which can help keep the colon health; that they contain phenolic antioxidants which may contribute to a lower risk of certain cancers; that the binding of bile acids by dietary fiber and other components may help reduce the risk of heart disease; or that they contain certain components which can even slow the aging process. Such health studies can reinforce the use of raisins in a variety of baked goods.
--- PAGE BREAK ---
Portfolio Demonstrates Innovative Solutions
Kraft Food Ingredients, 8000 Horizon Center Blvd., Memphis, TN 38111 (phone 901-381-6500; fax 901-381-6524) offers innovative ingredient solutions for bakery products. Some of these ingredients, such as soft cheese products, were developed to reduce cost without compromising quality. Other products in the portfolio, including cookie-based ingredients, marshmallows, and caramel items, were the result of the company's acquisition of Nabisco in late 2000.
Here are some examples of these bakery ingredients:
Cookie-based ingredients, Oreo® cookies, which provide the rich taste of a blend of Dutch-processed cocoa, are available in four easy-to-use forms including chocolate basecake crumbs, pie crusts, 3-inch wafers, and crumbled cookie pieces. For example, crumbs can be pressed into an attractive crust which may be baked or frozen according to a processor's needs, or 3-inch wafers can be used as a base in fillings or to line the sides of pans in baked goods.
Cream Cheez Blend, made with real cream cheese, offers the same texture and flavor functionality as real cream cheese, but is a less expensive alternative. It can be substituted for cream cheese in any traditional cream cheese dish, including products that require baking. The ingredient is suitable for use in cheesecakes, icings, fillings, Danish pastries, coffee cakes, and a variety of other baked goods.
Marshmallow-based ingredients are offered in various forms. These include Kraft® Marshmallows (white, cylindrically shaped, starch-dusted marshmallows suited for toppings, melting applications, or crisped rice treats); Half Jet Marshmallows (half the size of the regular version); Miniature Marshmallows (suitable in brownies or as toppings); and Micromallows (tiny marshmallow pieces for use in cake frosting mixes and cereal bars). Restricted Melt Miniature Marshmallows are formulated to retain their shape and texture when used in a variety of baked products such as brownies and cookies.
Carob May Have Cholesterol-lowering Properties
Nutrinova, Inc., 25 Worlds Fair Dr., Somerset, NJ 08873 (phone 732-271-7220; fax 732-271-7235; www.nutrinova.com), offers an expanding line of innovative ingredients applicable to the baking industry.
Past issues of Food Technology have described a high potency sweetener acesulfame potassium, marketed under the brand name Sunett, and the system of blending it with non-nutritive and nutritive sweeteners known as the Sunett Multi-Sweetener Concept. This ingredient is suitable for sugar-free and no-sugar added baked goods because it is heat stable and readily soluble.
Also, the company offers sorbates such as sorbic acid and potassium sorbate which can help bakery manufacturers. Baked items such as tortillas, breads, cakes, cookies, fillings, moist toppings, and pastries may be preserved with these sorbates.
Most recent, an insoluble dietary fiber derived from the fruit of the carob tree has been introduced. Called Caromax™ Carob Fiber, the ingredient has a total dietary fiber content of more than 80% and contains high levels of lignin, polyphenols, and tannins. A clinical study with 49 adults having slightly to moderately high cholesterol levels has demonstrated the ingredient's cholesterol-lowering potential in humans. The ingredient is well suited for use in healthy breads and other baked goods. It has already been incorporated into several new European retail products, including two high-fiber cookies and two bakery mixes.
--- PAGE BREAK ---
Repromoting Polydextrose and Structured Triglycerides
Danisco Cultor USA, Inc., 201 New Century Pkwy., New Century, KS 66031-0026 (phone 913-764-8100; fax 913-764-5407; www.daniscocultor.com), features a broad product portfolio that includes emulsifiers, stabilizers, flavorings, various types of fat replacers, and sweeteners such as xylitol and fructose. Many of these ingredients can be used to improve the flavor or texture of bakery products.
Here are some of the latest developments from the company that might be of special interest to the baking industry.
Enzyme and enzyme/emulsifier products, marketed under the name PowerBake, are said to improve dough handling and ensure a consistently high bread quality. Because the natural content of enzymes in wheat flour often varies, resulting in inconsistent bread quality, the use of these products is of major importance, as they adjust and improve the flour's enzyme content and help make the bread dough properties more stable. The resulting bread is said to have a desirable texture and volume. The enzymes are frequently used in conjunction with emulsifiers to provide the baker with high-performance bread formulations with optimum tolerance to the conditions of stress associated with high-output bakeries.
Strong emulsifier growth reportedly continues for Danisco. Emulsifiers are produced from natural raw materials, such as palm oil, and are used by bakeries to secure a homogenous bread quality, regardless of varying flour quality and variations in baking conditions.
Although Benefat—a structured triglyceride that delivers 5 kcal/g instead of the 9 kcal/g typical found in other dietary fats and oils—is not new (a GRAS affirmation petition was accepted for filing by FDA in 1994), the company has been actively promoting it in recent months. The ingredient differs from typical fat replacers, which are based on carbohydrate and proteins, and works well in high-moisture systems. It has the versatility to reduce fat and calories in bakery products such as cookies, cakes, and brownies without compromising full fat taste, texture, and mouthfeel. Tests have shown that the ingredient has excellent oxidative stability, offering the same structural attributes of fat, including tenderness, crumb structure, and air cell structure.
Another ingredient that is probably quite familiar, polydextrose, is also being "repromoted" for its health benefits. Two scientific organizations, American Association of Cereal Chemists and the National Academy of Sciences, have recently proposed new definitions of fiber that encompass polydextrose. These definitions are said to recognize the substantial and growing body of clinical evidence demonstrating the beneficial fiber properties of the ingredient. Known for years as bulking agent, Litesse is a specialty carbohydrate that is 90% fiber and offers 1 kcal/g. The soluble fiber ingredient can be used to add fiber to baked goods; has the ability to reduce sugar, fat, and calories without affecting flavor; and is stable.
--- PAGE BREAK ---
Putting the Walnut Into the Dough
Walnut Marketing Board, P.O. Box 281525, San Francisco, CA 94128-1525 (phone 800-872-8345; fax 650-340-8568; www.walnut.org), highlighted the use of walnuts as a popular and healthy bakery ingredient at such recent shows as the 2001 International Baking Industry Exposition and the 2001 AACC Annual Meeting.
The versatile nut continues to provide a number of marketing opportunities in the baking area. For example, new bread formulas developed using California Walnuts include Hearth Rye with Walnut and Currants; Walnut Fougasse with Rosemary and Sun-Dried Tomatoes, Walnut-Cherry Sourdough, Stollen with Walnuts and Dried Fruits, Rustic Walnut-Onion Bread, and Walnut Chile-Corn Loaf.
Cookie formulas introduced included Walnut Lace Cookies (a delicate, golden Florentine-style cookie that provides a light crunch); Walnut Roquefort Base (a cookie-like cocktail base that can be used to create hors d'oeuvres); and Walnut Biscotti.
Some examples of walnut-containing bars making their debut are Walnut Fruit Bars and Fruity Walnut Omega Bars. Other baked goods include Signature Caramel Applenut Pie from Sara Lee and Chocolate Walnut Torte Cake from Sweet Endings.
Even pizza can take advantage of walnuts, which can be ground as a ingredient in the dough, sprinkled as a topping, or crushed into a pesto-style sauce.
Introducing Family of Sterol-Based Nutraceuticals
Archer Daniels Midland Co., 4666 Faries Pkwy., Decatur, IL 62526 (phone 217-424-5200; www.admworld.com), features a broad line of bakery ingredients from its family of food ingredient processing groups, including Cocoa, Corn Processing, Food Additives, Food Oils, Lecithin & Monoglycerides, Protein Specialties, and Nutraceuticals.
A deoiled lecithin called Ultralec is made from a process which removes the triglycerides from lecithin, leaving a dry, easy-to-mix product which provides no off flavors or odors. In baking applications, it is a suitable natural emulsifier, a highly functional release agent, and an egg yolk sparing agent. It also improves cake texture and reduces shrinkage of pie crusts and doughnuts. Typical usage levels are 0.25–0.8%.
A line of nutraceutical ingredients called CardioAid may be used in bakery applications. This family of ingredients maximizes the functionality of phytosterols for developing products that deliver health benefits to consumers. In addition to phytosterols, the components of the system may include soy protein and lecithin.
A soy-enhanced brownie cookie was formulated to demonstrate the company's ingredients. The cookie is made with Sunflower Oil (ADM PowerSun™), Isolated Soy Protein Baking Powder (ADM ProFam® 891), Refatted Soy Flour (ADM Soylec®), and Bittersweet Chips (Ambrosia®).
Most recent, ADM signed an exclusive licensing agreement for flax lignan technology that may have potential to reduce the risk of several diseases. The license gives ADM an exclusive, worldwide right to produce and sell a flax lignan complex or purified flax lignan for use as an active ingredient in functional foods, nutraceuticals, pharmaceuticals, and animal feed additives.
--- PAGE BREAK ---
Flax on the Rise in the U.S.
Flax Council of Canada, 465-167 Lombard Ave., Winnipeg MB R38 0T6 Canada (phone 204-982-2115; fax 204-942-1841; www.flaxcouncil.ca), is an organization that promotes the advancement of flax and flax products. The Council has a strong research and technical emphasis, supporting flax-related research and communicating findings in its quarterly newsletter and other channels.
Flaxseed is an excellent source of omega-3 fatty acids and a mix of soluble and insoluble fibers. Furthermore, recent research has been focusing on lignans, a substance with estrogen-like qualities which may interfere with the development of certain tumors and which may have a beneficial effect in female hormone functioning. In Australia, flax-containing bread products are promoted for phytoestrogen benefits. Researchers at the University of Toronto report that flaxseed produces 75 to 800 times more of this substance than 66 other plant foods.
Flax may become an increasingly hotter ingredient in the United States. The Council estimates food and feed users for Canadian flaxseed have tripled since 1996, increasing to more than 100,000 tonnes in 1998–1999. In this article, the word "flax" has been mentioned several times. ADM has signed an exclusive licensing agreement for flax lignan technology. Schouten will be debuting soon an ingredient derived from flax. And nutrition bars and other baked goods are made with flax in combination with other ingredients such as soy.
Flaxseed also provides a light, nutty taste to breads and other baked goods. Some recipes available from the Council include Flax Oatmeal Cookies and Flax Banana Bread.
What's Up, Doc? A New Fiber Ingredient
Wm. Bolthouse Farms, Inc., 7200 East Brundage Lane, Bakersfield, CA 93307-3099 (phone 661-366-7209; fax 661-366-9236; www.bolthouse.com), a leading grower and processor of California carrots, has found a way to isolate healthy components of a popular plant based food, and develop a healthy and functional food ingredient that may have bakery applications.
Called Carrot Fiber, the carrot-derived fiber powder has application in semi-moist baked goods, frozen and parbaked products, high-fiber cookies, low-calorie and enhanced fiber breads and rolls, and high-fiber breakfast cereals. The ingredient is said to be capable of absorbing more than 10 times its weight in water while imparting an excellent mouthfeel and smooth texture.
At low usage levels, it can effectively increase baking yields by incorporating more water in the finished product. High water absorption is achieved at low-soluble fiber levels. The ingredient is an excellent source of dietary fiber, having a fiber content that is typically 90% of total solids.
--- PAGE BREAK ---
Fenugreek Becomes a Healthy Language
PL Thomas & Co., Inc., 119 Headquarters Plaza, Morristown, NJ 07960 (phone 973-984-0900; fax 973-984-5666; www.plthomas.com), is a distributor and supplier of a wide range of ingredients, many of them having nutraceutical properties, which are suitable for use in baked goods.
A highly concentrated, deordorized fenugreek extract called Fenu-Pure™ is suitable for cereals, cookies, muffins, breads, and nutritional bars. Studies have shown that the ingredient can diminish the rise in after-meal glucose levels as well as inhibit cholesterol and fat absorption. Developed by Israel-based NatuR&D, a division of Adumin Food Ingredients, the ingredient is said to be five times more effective than fenugreek seed, is free of the typical odor of the oriental herb, and has a consistent hydrocolloid content.
Soy isoflavones can be taste-masked to fit breads, cereals, bars, and other fortified bakery products. Manufactured by Israel-based Solbar Plant Extracts and marketed under the names Solgen and Nutragen, the ingredients are available per customer specifications or in concentrations of 3%, 5%, 10%, 15%, 20%, 30%, and 40%. Studies suggest that isoflavones can alleviate post-menopausal symptoms, as well as function as antioxidants.
Other ingredients that PL Thomas distribute include Grape Seed Extract, Cocoa Extract, Green Tea Extract Citrus Bioflavonoids, and hydrocolloids.
PRODUCT UPDATE
Yeast Flavors are suitable for use in artisan and ethnic breads, rolls, coffee cake, and other baked goods where home-style taste characteristics are desirable. The flavors are said to restore true-to-bakery taste and aroma that can be depleted during processing conditions. The flavors include Entrapped Natural and Artificial Bread Type Flavor 822425, Entrapped Natural and Artificial Sweet Roll Type Flavor 815428, Natural and Artificial Yeast Flavor Powder 822461, and Natural and Artificial Yeast Flavor Powder 822462. Starting usage levels range from 0.30% to 0.50%. For more information, write to Haarmann & Reimer, 300 North St., Teterboro, NJ 07608 (phone 201-288-3200).
Flavors for Cookies and Crackers are available in a variety of liquid and dry versions. The flavors may be used for dough, filling, icing, or topical spray applications. Fruit flavors can enhance the use of real fruit or fruit juice, or to carry the flavor throughout the entire product. Vanilla flavors can add a smooth creamy taste. Butter flavors add a desirable richness. Flavors are also designed for use in low- and no-fat systems. For crackers, savory flavors include cheese, jalapeno, beef, chicken, shrimp, and many others. For more information, write to David Michael & Co., 10801 Decatur Rd., Philadelphia, PA 19154 (phone 215-632-3100; fax 215-637-3920; www.dmflavors.com).
Microencapsulated Sodium Bicarbonate for aerating batter systems is said to withstand aggressive processing conditions without releasing the sodium bicarbonate until heated past 60°C, when it then reacts with the pyrophosphates to produce carbon dioxide in the usual way. This delaying of reaction, however, allows manufacturers to prepare a mix and store it for a week or more if required. Encapsulation coats individual particles with a microfilm of hardened vegetable oil that acts as a barrier separating the ingredients until they are required to react. For more information, write to TasteTech Ltd., Wilverley Industrial Estate, 813/815 Bath Rd., Brislington, Bristol BS4 5NL United Kingdom (phone 44-0-117-971-2719; fax 44-0-117-972-0052; www.tastetech.com.uk).
--- PAGE BREAK ---
Pure Vanilla Bean Paste, Madagascar Bourbon, may be used to enhance frostings, whip cream, and icings for bakery applications. The bean paste is said to have the flavor of the company's pure vanilla extract with the addition of tiny specks of vanilla seeds that add color and interest to any light-colored pastry, cake, or cookie topping. The ingredient's thick viscosity helps maintain the integrity of icings, ensuring that they do not become too soft. The bean paste is easy to use, and is measure for measure the equivalent of vanilla extract. For more information, write to Nielsen-Massey Vanillas Inc., 1550 Shields Dr., Waukegan, IL 60085-8307 (phone 847-578-1550; fax 847-578-1570).
Starch-Based Fillings may be topically applied to bakery items such as cheesecakes, brownies, cakes, and cookies. Designed to withstand normal bake temperature (350–400°F), the fillings are available in caramel and chocolate fudge versions. Also, a variety of natural flavors for cookies are available, including coffee, peppermint, cranberry, coconut, butter, Irish Cream, New York Vanilla, and Almond. For more information, write to Edgar A. Weber & Co., P.O. Box 546, Wheeling, IL 60090 (phone 847-215-1980; fax 847-215-2073).
Flavor Extracts, particularly applicable for holiday baking needs, include Imitation Rum, Pure Vanilla, Pure Lemon, Pure Orange, and Imitation Almond. Also offered are flavors which can enhance the sweetness of bakery applications, such as snack cakes, muffins, frostings, and fillings. These flavors include Honey, Honey Cinnamon, Brown Sugar, Burnt Sugar, Maple Sugar, Butterscotch, Caramel, Praline, English Toffee, and Vanilla. For more information, write to Virginia Dare, 882 Third Ave., Brooklyn, NY 11232 (phone 718-788-1776; fax 718-768-3978).
Alginate, marketed under the name Protanal®, may be used in high-brix fruit bits for bakery inclusions. Benefits of the ingredient include bake stability, excellent freeze thaw stability and flavor release, and homogeneous fruit-like structure and texture. With the ingredient, it is possible to make identical pieces with standardized shape and composition, to create formulations at high solid levels and low water activity, and to maintain soft texture when frozen. A formulation guideline is available. For more information, write to FMC BioPolymer, 1735 Market St., Philadelphia, PA 19103 (phone 215-299-6234; fax 215-299-5809; www.fmcbiopolymer.com).
Bakery Flavors are created specifically for high-heat or baked applications. These flavor systems, utilizing natural aromatics and extractives, are said to provide excellent flavor impact and stability. The flavors—brown, brown sugar, butter, buttermilk, caramel, chocolate, cinnamon, cookie, dough, doughnut, grain, honey, malt, nut, oatmeal, raisin, toasted, and vanilla—are available in a variety of forms. The manufacturer recommends a usage level of 0.3–0.5% in baked goods. For more information, write to Robertet Flavors, P.O. Box 247, South Plainsfield, NJ 07080 (phone 908-561-2181; fax 908-561-7396).
Chocolate-flavored nondairy icing is said to have a light, delicious flavor with no aftertaste, a smooth texture, and a creamy, appealing appearance. Called Chocolate Silicreme™ the easy-to-use whip icing provides bakers with a superior freeze-thaw stability and a frozen shelf life of 12 months. For more information, write to Elgin Dairy Foods, Inc., 3707 W. Harrison St., Chicago, IL 60624 (phone 800-786-9800; www.elgindairy.com).
Wheat Protein Isolates—called Arise™—are designed to enhance the production of dough in a variety of systems, including fresh, par-baked, refrigerated, or frozen. The ingredient, available in two versions (5000 and 6000), helps controls water migration while improving product softness, freshness, and shelf, as well as enhance extensibility and improve freeze/thaw stability. The freeze-flowing, off-white, powdered, low-density wheat protein isolates can be blended in bakery product formulas during final preparation to enhance functionality. For more information, write to Midwest Grain Products, Inc., 1300 Main St., Atchison, KS 66002-0130 (phone 913-367-1480; fax 913-367-1480; www.midwestgrain.com).
--- PAGE BREAK ---
Natural Food Colorants—called Exberry®—are concentrates made from color-intense edible fruits and vegetables without the use of chemical solvents or additives. The natural colors are available in a wide color range for a variety of foods and beverages. For more information, write to GNT USA, Inc., 660 White Plains Rd., Tarrytown, NY 10591 (phone 914-524-0600; fax 914-524-0681).
Shortening for Baking has been developed. Called Appetize® bake, the ingredient is a patented blend of decholesterolized tallow and corn oil. It contains no trans-fat from hydrogenation because it is not subject to the hydrogenation process. The shortening is said to allow bakers to deliver flaky pie crusts, highervolume cakes and breads, tender laminated products, and more. The ingredient is said to be a more efficient heat transfer medium than margarine, partially hydrogenated vegetable shortening, and even butter. Because of this, baking times are considerably shorter for all types of baked goods. For more information, write to Source Food Technology, Inc., P.O. Box 15045, Minneapolis, MN 55415 (phone 612-343-8860; fax 612-370-1003; www.appetize.com).
Modified Food Starch—called Instant Tender-Jel® C—has application in extra moist cakes and cake mixes, doughnuts, soft cookies, and other products. The pregelatinized, modified waxy starch is capable of absorbing relatively large quantities of water, forming high-viscosity solutions, and high-moisture gels. A White Cake with Tart Fruit-Flavored Inclusions is a prototype application featuring the ingredient. For more information, write to Tate & Lyle North America, 2200 E. Eldorado, Decatur, IL 62521 (phone 800-526-5728; fax 217-421-3167; www.TLNA.com).
"Rainbow Creams" is a cookie formulation made with different flavor and color combinations. Examples include Natural & Artificial Tangerine Flavor and FD&C Yellow #6, Artificial Blue Raspberry Flavor and FD&C Blue #1, Artificial Cherry Flavor and FD&C #40, Artificial Green Apple Flavor and FD&C Yellow #5 and Blue #1, Artificial Lemon Flavor and Turmeric, Natural & Artificial Lime Flavor and FD&C Yellow #5 and Blue #1, and Artificial Grape Flavor and Cochineal Red Liquid and FD&C Blue #1. For more information, write to Chr. Hansen, Inc., 1595 MacArthur Blvd., Mahweh, NJ 07430 (phone 201-818-1200; fax 201-818-2173).
Bread Improvers are made with instant dry yeast and a highly concentrated blend of baking enzymes. Fermipan® Soft provides improved crumb softness and extra fine crumb structure for tin bread, buns, and rolls. Fermizyme® Super, developed for all types of lean dough breads, provides better final bread volume due to increased fermentation power and ovenspring, and eliminates effects of variation in flour quality. For more information, write to DSM Bakery Ingredients, Mijlweg 77, 3316 BE Dordrecht, Holland (phone 31-78-6525-602; fax 31-78-6525-650; www.bakery-export.com).
Line of stabilizers called GelogenO have application in icings, glazes, fillings, meringue, and sweet goods. The bakery blends were recently renamed to offer systems and solutions more suited to the final application. For more information, write to Degussa Texturant Systems, 3582 McCall Place NE, Atlanta, GA 30340 (phone 770-455-3603; fax 770-986-6216).
Enzyme-based dough conditioners have been introduced to a line marketed under the name Essential. PBR-150, which is said to contain better-performing endoxylanases, may be used at low levels for bromate replacement. PBR-175, which contains endoxylanases and other enzymes, is suitable for enhancing performance of soy products. Dough conditioners offer a variety of benefits including better dough machinability; increased ovenspring; and improved softness, texture, crust color, and taste. For more information, write to Lallemand, Inc., 1620 Prefontaine, Montreal, Quebec H1W 2NB Canada (phone 514-522-2133; fax 514-255-6861).
--- PAGE BREAK ---
Bread Helps Upgrade PB&J Sandwich
A premade, individually wrapped peanut butter and jelly sandwich has been introduced by Venetian Bakery, Northlake, Ill. The product—called Giggles to Go™—is made with a sweet, natural European bread and is being sold to convenience stores, clubs, and retail outlets in the United States.
According to the manufacturer, the bread's natural ingredients create a rich, flavorful taste sensation, as well as soft textures. Requiring nearly 40 hours to rise, dough made using a traditional natural yeast is said to be very different from  bread made with commercial production yeast. The resulting product uses no artificial preservatives, colors, or flavors.
The new product is suitable as a lunch box sandwich, after school treat, or a nutritious snack. Available in an 8-pack box or a 12 pack counter/shelf display box, it is shipped frozen with a 6-month shelf life, and a 30-day shelf life refrigerated or at room temperature.
The sandwich is also part of a Complete Lunch Kit consisting of Hawaiian Punch®, Cheeze Kurls, and a chocolate chip cookie. The complete lunch kit is packed in a fun carrying container designed for school, class trips, travel, or anytime snacks.
Americans are said to consume 1.2 billion pounds of peanut butter per year. Venetian Bakery's goal is to continuously upgrade the American cuisine with natural European baked goods through product innovations and customer service excellence.
For more information about the product, phone 877-562-1700; fax 708-562-2704; or visit www.venetianbakery.com.
by DONALD E. PSZCZOLA
Associate Editor