Starbucks is far too urbane to promote the "billions and billions" of espresso shots its baristas have served up since the corporation was formed in Seattle back in 1987. Yet in just 15 years, Starbucks has redefined America's coffee-drinking culture, as well as the once-monolithic burger and taco fast-food landscape.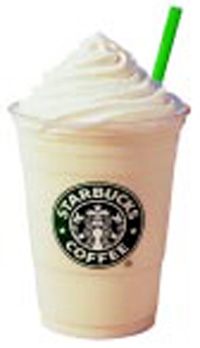 At more than $4 a cup, with tax and tip, a single cup of mocha rivals a value meal at McDonald's, which includes soft drink, sandwich, and fries. And with caffeine as the magnet, Starbucks is expanding not only its fare but also its locations, store formats, retail strategies, and marketing.
To compare trendy, upstart Starbucks to venerable blue-chip McDonald's would have been absurd just a few years ago. But while McDonald's remains far ahead in sales, with revenue of $3.86 billion for its most recent quarter vs $835.2 million for Starbucks' most recent quarter, the gap in the number of stores is closing fast—so fast that the company has upped its long-term target for company-owned and licensed locations worldwide by 25% to 25,000. McDonald's has more than 29,000 company-owned restaurants and franchise locations around the world. 
The revised target came as a part of the company's late-July sales report, which included a 20% jump in profit. Since the beginning of the year, same-store sales have risen by at least 6% every month. "It wouldn't surprise me if ultimately we were equal to McDonald's or even larger," stated Orin Smith, Starbucks' chief executive. He pointed to Starbucks' flexible concept and high frequency of customer visits, stressing that the revised 25,000-location target is "a minimum number." 
That flexibility was reflected in the company's attempt to sell prepackaged sandwiches three years ago. Despite a big push, the company discovered that customers prefer pastries and biscuits, so the sandwiches are gone. The company has added numerous frothy blends and flavors to its menu, as well as Tazo teas, which came through the acquisition of a small Portland, Ore., company. 
Because most of Starbucks' coffee concoctions are based on espresso, adding flavor or other ingredients is relatively easy. Many drinks are seasonal. 
This stands in stark contrast to the Herculean struggles McDonald's has faced in adding successful new food items to its menu. Several of its recent failures, such as the McLean Deluxe, cost millions to develop. 
The leading innovation for Starbucks was Frappuccino® Ice Blended Beverage, a sweet, icy, blended coffee drink that founder Howard Schultz originally opposed. The drink allowed the company to attract customers later in the day. "We see the majority are purchased in the afternoon . . . when customers are looking for an afternoon treat or a brief escape from the office," stated Michelle Gass, Starbucks' vice president of beverages. The result is nearly $1 billion in annual sales for the brand, which includes a retail bottled version, as well as ice cream and ice cream novelties. 
Another factor in Starbucks' ascendancy is marketing savvy, reflected in the introduction of prepaid cards, similar to phone cards and department-store gift cards. The reusable card has made a significant impact on sales. To date, the company has activated more than 5 million cards—all prepaid. This alone has made a big impact on cash flow, and accounts for 5–8% of sales, according to the company. During the most recent quarter, Starbucks reported 11 million card-redemption transactions, generating sales of $41 million. 
Joining the card is Starbucks Express, a brand-new service being tested in Denver stores that allows customers to order and prepay via telephone or Internet. When they arrive at the store, their beverage is waiting. At five of the participating stores, customers can register online using a computer kiosk developed by Hewlett-Packard, a major technology provider for Starbucks. 
Like McDonald's, Starbucks is banking on international expansion for future growth. The strength of McDonald's European operations was primarily behind the company's 13% rise in net income for the most recent quarter, despite a nearly flat performance in the U.S. "We are excited about the opportunities in Europe and expect continued strong performance for the year, stated Jack Greenberg, McDonald's chairman and CEO, in a prepared statement that accompanied the report. 
Ironically, the category where Starbucks may eclipse McDonald's first is taxation. While much attention has been focused on the possibility of a national fat tax, aimed at McDonald's staple menu items such as burgers and fries, a Seattle espresso-tax initiative is poised to appear on local ballots later this year. The tax, if enacted, will levy a 10¢ surcharge on every individual portion of espresso produced by retailers in the city. The funds, after administrative deductions, would be earmarked for education. 
by PIERCE HOLLINGSWORTH
Contributing Editor
President, The Hollingsworth Group, Inc.
Wheaton, Ill.