Although Americans continue to focus on positive eating, i.e., selecting foods with desirable attributes like vitamins or phytochemicals, avoiding foods with dietary negatives appears to be back in vogue. The number of shoppers choosing foods for what they don't contain has jumped back to levels reminiscent of the late 1990s, according to HealthFocus' 2005 Trends Report, creating a new generation of "no" and "low" demands.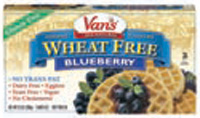 • Sugar Specificity. While fat, calories, and sugar still top the list of dietary negatives, consumers have recently focused on avoiding artificial and more specific forms of fat (see Food Technology, May 2005, p. 17) and now sugar. More than one-third (39%) of mothers have decreased sugar usage since 2002, 30% high-fructose corn syrup, 15% artificial sweeteners, 12% NutraSweet, 11% Sweet'n Low, 11% honey, and 9% saccharin, according to HealthFocus. The Natural Marketing Institute (NMI) reports that 18% of households use only natural sugars/honey. Shugr™, a 99.5%-natural sweetener made from the naturally occurring sugars erythritol, maltodextrin, and tagatose, is an exciting market entry.
• Sodium Savvy. With 104 million Americans afflicted with hypertension/prehypertension and the incidence tripling in kids/teens over the past decade, it is not surprising that the sodium issue is exploding. HealthFocus reports that 36% of shoppers and 31% of mothers are trying to reduce their salt/sodium intake and 32% of shoppers always/usually maintain a low-sodium diet. With the American Academy of Pediatrics and National Institutes of Health (NIH) setting new blood pressure standards for children and recommending that pediatricians monitor blood pressure from age 3 on, the concern will quickly grow. Stouffers' Lean Cuisine has taken a leadership role by educating customers about sodium on the package back.
• Allergen-Free. With media attention to the January 1, 2006, deadline for labeling eight major food allergens—milk, egg, peanut, tree nut, fish, shellfish, wheat, and soy—on food packages and the American Academy of Allergy, Asthma, and Immunology reporting that more than 11 million Americans—or one in 25—suffer from one or more food allergies, specific-allergen-free foods, as well as faux products such as Sun Gold's SunButter™ Natural sunflower-based peanut butter alternative, are coming on strong.
HealthFocus reports that 18% of food shoppers are very/extremely concerned about food allergies. The Food Marketing Institute's 2004 Shopping for Health study found that 15% of shoppers' households had a member with a food allergy. Gen X shoppers were most likely to be on a special diet for food allergies, more than double any other group.
Milk tops the list of consumers' self reported food allergies (19%), followed by shellfish (16%), tree nuts (16%), peanut (15%), wheat (14%), egg (8%), soy (6%), and fish (6%), according to a SupermarketGuru.com Quick Poll. Ians Natural Foods' latest allergen-free Fish Sticks have no wheat, gluten, dairy, eggs, nuts, or soy, while Nana's Cookie Co.'s all-natural-ingredient Cookie Bars are made without eggs, dairy, or refined sugar.
According to Packaged Facts' U.S. Market for Food Allergy Products report, a growing number of consumers are also avoiding products with corn, aspartame, BHA and BHT, FD&C Yellow dye, MSG, and sulfites.
• Lactose-Free. Lactose intolerance is conservatively estimated by NIH to affect 30–50 million Americans, including up to 50% of all Hispanic-Americans, 75% of African-Americans, and 90% of Asian-Americans. This has enormous long-term potential as the trends to "sensitive tummies," healthy aging, and ethnic population shifts combine. ACNeilsen LabelTrends reports that in the year ending 3/9/05 sales of lactose-free foods grew 5.4% and volume of lactose-free breakfast cakes/sweet rolls increased by 129% and of frozen rolls/biscuits79%. Meyenberg's Goat Milk and Butter are among the many naturally lactose-free products gaining popularity.
• Gluten-Free. Awareness of celiac disease—intolerance to gluten from wheat, rye, and barley—is increasing rapidly and may affect as many as one in 133 Americans, according to the University of Maryland's Center for Celiac Research. Trendsetting Whole Foods Market opened a gluten-free bake house last fall, offering 28 gluten-free breads, cookies, pizzas, and pies. Café Bonjour's Rice Penne, Van's Wheat Free waffle line, and Gluten-free Pantry's line of bakery and bread mixes and skillet meals such as Stroganoff and Pasta Fagioli are pioneering the gluten-free market.
• Antibiotics/Hormone-Free. The desire to avoid meats, poultry, fish and other products raised with antibiotics or hormones is at an all-time high. According to NMI, 55% of consumers feel that it is important for their store to have dairy, meat, and poultry products free of antibiotics, 52% free of hormones. HealthFocus reports that 41% of mothers are very/extremely concerned about antibiotics/hormones. Murray's Fresh Antibiotic Free Chicken Sausage and Pacific Foods' new ready to eat all-natural stews with hormone- and antibiotic-free meats/poultry are only a sign of things to come.
by A. Elizabeth Sloan,
Contributing Editor
President, Sloan Trends, Inc., Escondido,Calif.
[email protected]