With several programs and activities dedicated to the wholesomeness of the global food supply, food safety and quality will be a focal point at the IFT Annual Meeting + Food Expo®. These events include a Food Safety & Quality pavilion of more than 35 exhibitors on the Food Expo floor, several technical sessions on topics ranging from allergens and sensory analysis to food microbiology and organic foods, and a full-day Global Food Safety & Quality Conference.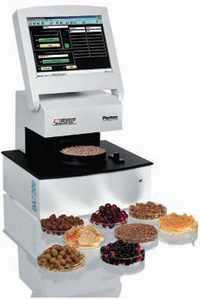 Taking place on the last day of the meeting (Wednesday, June 28, 9:00 am–4:30 pm), the conference will address food safety in Latin America and the impact on global trade. It is cosponsored by the Latin American and Caribbean Association of Food Science and Technology (ALACCTA). Food exports to the United States from Latin America and the Caribbean are significant and growing. This session will feature the current state of food production in this region for local and international trade. It will also highlight the role of food safety assurance in regional educational, training, and research programs, in partnership with industry, academia, government, and international organizations.
Dealing with 'Incomplete' Science
The conference will also include an afternoon session, "Making Food Safety Decisions When the Science Is Incomplete: Where Does Scientific Knowledge End and 'Other' Approaches Begin?" It will be moderated by Wayne Bidlack, Dean, College of Agriculture, California State Polytechnic University-Pomona.
This program will examine the many factors influencing food safety and regulations that play a critical role in international trade relations. The policies of leading countries will be presented with some of the challenges facing the regulatory bodies and food industry. Such challenges include the limitations of data, adequacy of interpretations in the decision-making process, and understanding human and animal research results to guide management decisions by industry and future research.
This program will also explore Europe's precautionary principle from both European and United States perspectives.
From the European viewpoint presented by Arpad Somogyi with the European Commission, the precautionary principle is employed in the European Union and certain other countries by risk managers when food safety decisions must be made to protect health but scientific information concerning the risk is inconclusive or incomplete. The precautionary principle is relevant in those circumstances where there are reasonable grounds for concern that an unacceptable level of risk to health exists but the supporting information and data may not be complete to make a comprehensive risk assessment.
From the U.S. viewpoint presented by John Hathcock of the Council for Responsible Nutrition, the precautionary principle is not sufficiently defined and has resulted in a regulatory system that lacks consistent, science-based outcomes. It has been argued that sound science plays a lesser role in decision making because the precautions allow, but do not require, regulations to impose an impossible burden of proof—safety without uncertainty. With current analytical capabilities, highly sensitive animal models and an incomplete understanding of toxicology, particularly in relation to degenerative diseases, it is impossible to demonstrate safety with anything approaching certainty.
--- PAGE BREAK ---
Another speaker will address the relevance of animal models for predicting human health. Animal studies have been widely accepted as a surrogate for testing in humans. Typically, animal results are adjusted by safety and/or uncertainty factors to arrive at a safe intake level for consumers. This session will explore the relevance of these studies along with the need to improve methods for understanding the typical safety factors, low-dose extrapolations, and other attempts to translate the science into regulation and/or communication tools.
Thomas Trautman of General Mills will present "The Role of New and More Sensitive Analytical Techniques on the Prevalence of Adulterated Food (How Do We Know When We have a Problem and How Do We Explain It to our Consumers and Executives?)." Increasingly sensitive analytical methodologies have resulted in finding chemicals at lower concentrations and identifying others in substances where they were not previously known to exist. The toxicity for some chemicals is not known, and for others there are very limited data on the human health effects at low exposure levels. Knowing that something is present and not knowing whether it presents a safety risk is in an untenable situation, which may result in inappropriate expenditures of resources. This presentation will examine some of the issues and challenges related to this advancing science.
Barbara Petersen of Exponent will discuss "Critiquing the Adequacy of the Data Used in a Risk Assessment for the Decisions to Be Made." Models for assessing risk are well developed and widely used in the decision-making process, particularly in shaping public policy. However in some situations, the data available and the quality of these data are varied, placing enormous importance on applied assumptions while conducting the assessment. Current case studies will be examined to demonstrate how public policy decisions can be improved by risk assessments and also how limited data can have such a powerful influence.
Following the presentations, the participants will conduct a panel discussion with questions from the audience.
The Global Food Safety & Quality Conference requires a separate registration fee of $50, which includes lunch. You can register onsite up to Monday, June 26.
Technical Sessions
Dozens of technical sessions will examine food safety and quality assessment. On Sunday afternoon, Session 5 will explore "Acrylamide in Foods." This symposium will focus on the global state of acrylamide research, including occurrence, mechanisms of formation, prevention and minimization strategies, consumer exposure, and evaluation of potential human health risks. crylamide formation in food is influenced by complex interactions among numerous factors, including chemical composition, pH, physical properties, temperature, and time. Effective mitigation strategies will logically focus on one or more of these factors with the aim of reducing acrylamide in the final product, without adversely affecting consumer acceptance. Paper 5-4.
--- PAGE BREAK ---
Also on Sunday afternoon. Session 6 will cover "Emerging Foodborne Pathogens/Issues— Challenges and Concerns to Public Health." New foodborne pathogens continue to emerge. One possible reason could be the globalization of the food market and import and export of food products between various nations. Consumers demand fresh-tasting, nutritious, and safe food products that are convenient to use and involve very little preparation time. They also prefer preservative-free food products. To meet such demands, some companies are turning to minimal processing, which can also contribute to bacterial resistance and emergence of new pathogens. Paper 6-1.
On Monday morning, Session 23 will investigate "Intervention Strategies for Control of E. coli O157:H7 in Ground Beef Using Natural Antimicrobials." Organic acids are widely used to reduce bacterial pathogens on meat carcasses and some meat products. The use of organic acids for controlling pathogens in ground beef presents challenges including, but not limited to, the use of acid at low temperatures, the pH of the meat, and the large contact surface on the ground meat. Potential methods for addressing these challenges include incorporating the acid in the product and use of a slow acid-release mechanism for extended effect. Paper 23-3.
On Tuesday, several sessions will be devoted to food allergens. These include "Legislating Consumer Benefits through Allergen Labeling" (Session 56A), "Your Role in Food Allergy Management: From Communicators to Foodservice Professionals to Consumers" (Session 56B), "Good Manufacturing Practices for Food Allergen Control" (Session 62), "Food Allergens Demonstration Testing" (Session 87), "Case Studies in Food Allergen Control—A Socratic Discussion" (Session 89), and "Food Allergens Poster/Oral Pavilion" (Session 91). Session 89 is repeated as Session 90 and Session 87 is repeated as Session 88.
Measuring the content of particular allergenic food residues in ingredients, rework, or final products provides information that can be used for risk assessment, enabling the food manufacturer to better ascertain where issues lie in their manufacturing environments. In the past 8 years, many companies have incorporated some form of specific allergen ELISA testing to validate sanitation practices, etc. How specific and sensitive should methods be? What is a technically feasible detection limit, and what is a practical detection limit? Detection limits will be discussed in view of clinical food allergen threshold data. Paper 62-6.
On Tuesday morning, Poster Session 54G will explore "Advances in Sensory Science." The 38-paper session will cover a range of topics from texture, off-flavor, and astringency to storage, genetic taste variation, and descriptive analysis procedures.
Also on Tuesday morning, Session 58 will discuss "Global Supply Chain Quality and Food Safety Management." International standards such as ISO 9001 and 22000 are designed to allow for suppliers to harmonize the critical elements of a management system that are needed to meet their customers' quality and food safety requirements.
The standards are not prescriptive. Thus, the supplier can develop an effective management system that meshes with the company's corporate culture. In addition, the standards are written in auditable form. This allows for the development of a consistent and systematic process to audit the supplier's performance in meeting quality and food safety requirements, whether the audits are conducted by the customer or by a third-party certification body. Paper 58-1.
--- PAGE BREAK ---
On Wednesday morning, Session 108 will examine "Addressing the Quality Value of Organic Foods to Satisfy a Dynamic Organic Market." As the organic food market continues to grow, debates will likely intensify over whether organic foods are safer and more nutritious than their conventional counterparts, and hence worth premium prices. Factors that should be measured in evaluating the impact of crop production systems on food quality and particularly nutritional value will be discussed. An index will be described whose purpose is to quantify the health-promoting value of food to particular population groups. This index would be designed to allow users to place weights on different quality attributes. Paper 108-3.
For more information on these and other sessions, including individual presentation titles, presenter names, and abstracts, visit www.ift.org/papers.
Exhibits
The Food Safety & Quality Pavilion at Food Expo will host more than 35 companies offering a range of products and services from analytical instruments, independent testing, and environmental sampling to online analyzers, sanitation audits, and test kits for allergens, GMOs, and toxins.
Here's a sampling of what some exhibitors will be highlighting at their booths.
• Sensory evaluation and market research firm offers a broad range of services to the food industry, with expertise in consumer behavior, sensory science, product marketing, and statistics. The firm maintains advanced testing facilities in San Francisco and Chicago and regularly conducts studies in independent test facilities around the world. Tragon, www.tragon.com, Booth 3530
• Testing laboratory provides many technical services related to customized research, plant and process compliance, product safety and quality, product developments, vendor specification, nutrition labeling, and foreign material identification. In addition, the company uses two methods for determination of acrylamides in food. One is a rapid screen using high-performance liquid chromatography based on modification of an EPA method for acrylamide in water. This method is rapid, inexpensive and has a limit of detection of roughly 15 ppb. The second method, based on gas chromatography and gas chromatography-mass spectrometry, is more sensitive and selective. ABC Research Corp., www.abcr.com, Booth 3441
• Water activity meter features a robust case design and user-friendly sample insertion while maintaining speed, accuracy, and reliability. The portable instrument uses near-infrared spectroscopy to measure water activity in only 6 sec. It also measures other constituents (moisture, oil, and protein content, etc.) to create one of the most comprehensive food analysis systems available. The company will be distribute "Fundamentals of Water Activity," an 8-page booklet that discusses water activity and its relation to food safety and quality. It also includes the 2005 Food Code's updated definition of Potentially Hazardous Food and interaction tables for pH and aw. Decagon Devices, www.decagon.com, Booths 1325 and 1621
• Software for product development and labeling automates and integrates hundreds of tasks, handling everything from nutrient analysis and complicated moisture and fat adjustments to government labeling compliance and formatting ingredient and allergen statements. The database tracks 162 nutrient components for more than 26,000 foods and ingredients. The software features a variety of NLEA label formats: linear, tabular, vertical, aggregate, dual declaration, and bilingual. An upgraded version allows users to add nutrient content claims and allergen statements to their labels. Visitors to the booth will receive a demo copy of the software. ESHA Research, www.esha.com, Booth 1470
--- PAGE BREAK ---
• Testing facility specializes in analysis of bacteria, viruses, myctoxins, and foodborne pathogens, as well as indoor environmental analysis (e.g., molds and allergens). A recent addition to the lab's suite of tests is an exclusive license to perform PCR analysis for the detection of environmental hepatitis A and norovirus. Aerotech P&K, www.aerotechpk.com, Booth 3636
• Sensory evaluation and consumer research firm offers fully computerized data collection, analysis, and reporting. The firm can provide descriptive analysis of your food and beverage products, eliminating the need to maintain your own trained panel. Utilizing flexible data collection that delivers same-day results, consumer research can be conducted at the company's in-house 20-booth facility or off-site at homes or other facilities. Compusense, www.compusense.com, Booth 1754
• Refractive index measurement can be performed online or in the lab. Instruments can also determine Brix, dissolved solids, and concentration. Applications range from corn syrup and ice cream to single-strength juices to concentrates. Instruments range from waterproof, impact-resistant handhelds to fully automated bench-top models
Models are available with built-in temperature control and provide fully automated readings. Reichert, www.reichertai.com, Booth 1179
• Water activity instruments use advanced digital signal processing circuitry. Models include a handheld portable solution, a PC-based solution, and a stand-alone instrument for the measurement of aw. A new data logger/digital transmitter offers digital humidity technology, FDA-compliant software, compact flash memory card for virtually unlimited logging capacity, multiple probe options, wide measuring range, and maximum accuracy of ±1.0% RH/±0.2°C. Rotronic Instrument Corp., www.rotronic-usa.com, Booth 3635
• Online library nourishes innovation in the food and beverage industry. It continuously gathers and updates vast amounts of ingredient data and other technical information from various suppliers and makes them available from one location. The data are complemented by an easy search function, direct access to supplier's technical staff, and fast sample-request functionality. The result is a streamlined, efficient search engine that enables food scientists to find new suppliers, research ingredients, order samples, make better informed decisions, and ultimately make superior products. Chemidex, www.chemidex.com, Booth 2920
• Texture testing is a well-established technique for evaluating the mechanical and physical properties of raw ingredients and food structure and for quality control checks. Typical test capabilities include tensile strength (pull), compression or crush, flexural or bend, creep and relaxation, friction or slip, adhesion or peel, cyclic fatigue, tear, snap on and off, shear ductility, and insertion. A texture analyzer can be used to carry out the majority of tests simply by equipping it with the appropriate fixtures and grips for the particular application. Application and analysis software features a vast library of international standard tests for different applications, a single instrument can be used in a multitude of applications. Ametek Test & Calibration Instruments, www.petrolab.com, Booth 3040
• Testing lab specializes in nutrition labeling, vitamins, minerals, additives, microbiology, physical testing, storage testing, and sensory services. It has developed methods for several AOAC methodologies, including fat by GC, total dietary fiber, inulin, Fibersol soluble fiber, and polydextrose. Newer services include basic degree of difference sensory, descriptive sensory, predictive shelf-life modeling, and pilot-plant projects. Medallion Laboratories, www.medallionlabs.com, Booth 3729
--- PAGE BREAK ---
• Top-loading balances feature stainless-steel weighing pans and durable, lightweight plastic housings. Basic units have readability of 0.01-1.0 g and capacities of 150-4,000 g. Higher-end models feature an RS-232 interface and capacity tracker, readability of 0.005-0.1 g, and capacities of 120-4,000 g. Cole-Parmer, www.coleparmer.com, Booth 3435
• Sterile sample bags transport liquid and solid samples for quality assurance testing, product analysis, R&D, and many other applications. Special bags contain sodium thiosulfate for water testing; others contain dry or hydrated sponges for surface testing.Extra-thick bags are used in homogenizer blenders, and some bags have a filter to separate solids during extraction. A black opaque bag blocks out light to protect sensitive samples, and a high-temperature bag holds samples up to 102°C. The Coli-Test bag uses a barrier film for working with color-changing reagents to indicate the presence or absence of coliform in water. Nasco, www.enasco.com, Booth 3239
• Food-testing laboratory provides clients with chemistry, microbiology, sensory, consumer research, pilot-plant, nutrition labeling, and information research services. The laboratory is ISO 17025 accredited, and recognized as a reference laboratory by AOAC for conducting validation studies. Although expert in dairy analysis, the lab performs a broad range of routine testing as well as specialty assays. Sensory/consumer research group is experienced in difference testing, acceptance testing, descriptive analysis, and consumer guidance testing. The pilot plant is capable of producing small batch runs in many product categories across a broad range of processing conditions. rtech Laboratories, www.rtechlabs.com, Booth 2235
• Analytical instrumentation line includes devices for measuring density, specific gravity, concentration, Brix, viscosity, temperature, CO2 in beverages, and rheology. Anton Paar USA, www.anton-paar.com, Booth 4719
• Software for texture analyzer simplifies repetitive sample testing and provides immediate comparison profiles. Once a user selects the test parameters, the click of a mouse starts the test cycle. When the test is complete, users can save, plot, compare, and print. Many texture parameters are available for automatic calculation, and user-defined calculations may be added to provide greater test flexibility. Instrument control, data analysis, and graphics are included in the program. Brookfield Engineering Labs, www.brookfieldengineering.com, Booth 3509
• Instrument measures the water absorption of flour and determines the mixing properties of dough. Newer applications include cheese, fruit fillings, peanut butter, and chocolate. C.W. Brabender Instruments, www.cwbrabender.com, Booth 757
• Books on food science, technology, and nutrition range from microbiology and biotechnology to brewing and carbohydrates. The company offers up to a 50% discount on show specials and a 15–25% discount on books on display. CRC Press, www.crcpress.com, Booth 735
• Testing instruments play an important role in quality control. A sampling of testing instruments are described in a small brochure available at the company's booth, as an introduction to the larger line of testing instruments described int he company's 1,600-page general catalog. Paul N. Gardner Co., www.gardco.com, Booth 3822
--- PAGE BREAK ---
• Laboratory instruments, software, and accessories available include balances, moisture analyzers, titrators, refractometers, pH meters, electrodes, and others. Also available are instruments for product inspection and process monitoring. Mettler Toledo, www.us.mt.com, Booth 4827
• Rapid flow-through tests are available for mycotoxins and gluten. The mycotoxin tests can detect aflatoxin B1, total aflatoxin, ochratoxin-A, ochratoxin-A in wine, and zearalenone and deliver results in 10 min. The gluten test detects 10-20 ppm gluten in food samples and 0.25 ppm in swabbing solutions and takes about 15 min. Results are easy-to-interpret pink or red spots. Designed for non-technical operators, the test cannot be overloaded by high gluten levels. ELISA Technologies, www.elisa-tek.com, Booth 3842
• Moisture analyzing system is designed for optimum performance, convenience, and reliability in a multitude of food applications. The continuous online system operates with one near-infrared sensor for detecting moisture on moving webs, belts, screw conveyors, etc., or one radiofrequency sensor for detecting moisture in or out of kilns or dryers. Moisture Register Products, www.moistureregisterproducts.com, Booth 1173
• Membrane filter dispenser releases filters-from their sterile packaging fully automatically at the touch of a button or hands-free when the optical sensor detects approaching tweezers. An optional pedal switch can be connected to the dispenser. Sartorius, www.sartorius.com, Booth 1384
• Contract R&D facility announces the launch of its Marketing Services business unit, which helps clients create new brand, product, and line extension strategies. Whether through analysis of overall consumer trends and specific categories or exciting brainstorming sessions, the lab acts as a catalyst for generating a wide diversity of new ideas, especially ideas with high potential for maximum revenue and profit. This ideation capability complements the lab's other areas of expertise: product and process development, consumer research, chemistry, microbiology, and sensory evaluation for the food industry. National Food Laboratory (NFL), www.thenfl.com, Booth 1335
• Color measurement system with large-area view determines the color of coarse, non-homogeneous, and irregularly shaped food products, including cookies, crackers, chips, beans, spices, soups, and other food products. The instrument includes a large, color, LCD touch screen for clear viewing of color measurement data as well as entry of parameter selections. An alphanumeric keypad displayed on the touch screen simplifies sample ID and data entry. The system can output data to a network or PC or provide a hard copy of results via its built-in printer.
The sample measurement port of the optical sensor can face up to measure samples such as soup through the clear bottom of the sample cup, or face down to measure samples such as chips through the open top of the cup. HunterLab, www.hunterlab.com, Booth 4114
• Testing laboratory services include seafood speciation verification and authentication; chloramphenicol and nitrofuran analysis by LC/MS/MS; analysis of trans-fat, sugar profile, vitamins and minerals, omega-3 fatty acids, and pesticide residues; food allergen detection, Scoville heat index; shelf-life studies; microbial challenge studies; preservative challenge studies, PCR for identification of yeasts, molds, and viruses; GMO testing; GMP audits; and sensory evaluation. Microbac Laboratories, www.microbac.com, Booth 4526
--- PAGE BREAK ---
• Training in swabbing techniques for sampling the environment and equipment utilizes proven adult instruction strategies and learning tools to effectively train new employees and standardize best practices among experienced workers. Designed for wet plant environments, this program can help companies prevent deficiencies and variations in technician sampling practices that can lead to product contamination, shelf-life problems, and product recalls. Silliker, www.silliker.com, Booth 3135
• Ion-chromatography systems feature dual pump and detector capability that can deliver simultaneous anion and cation analysis and organic acid and carbohydrate analysis. HPLC systems also feature dual pump and detector capability, which can deliver high-throughput analysis and automated SPE operation. Accelerated solvent extraction technology delivers fast and quantitative extraction of food components and contaminants for analysis of pesticides in foods and animal feed, mycotoxins in various food products, and markers in herbal supplements. Dionex Corp., www.dionex.com, Booth 4914
• Food texture analyzer has doubled its maximum test speed and the maximum force capability for unparalleled flexibility. Texture tests can now be accomplished at up to 1,000 mm/min and forces up to 2,000 Newtons. Food scientists can use the same instrument to test everything from soft gels to very hard products. The company will also display its expanded line of probe, test cells, fixtures, and test accessories. Food Technology Corp., www.foodtechcorp.com, Booth 2989
• Water analysis instruments feature meters and electrodes. Single, dual, and multi-parameter options are available in both bench-top and handheld configurations. Meters are configured into "packages" for specific markets to make it easy for customers to choose the right meter, probe, and solution combination for their applications. Thermo Electron Corp., www.thermo.com/water, Booth 4326
• Ultrasonic homogenizer with high-volume continuous flow cell processes low-viscosity samples. The chamber provides the sample with uniform exposure to the ultrasonics, allowing throughput rates as high as 100 L/hr. It is easily dismantled for inspection and cleaning. The flow cell is powered by a 1,500-W ultrasonic generator. Sonics & Materials, www.sonics.biz, Booth 2991
• Experts in food safety, toxicology, and regulations will participate in several symposia at the Annual Meeting, including "Functional Foods for Women's Heath" and "Streamlining the Qualified Health Claim Process." Burdock Group, www.burdockgroup.com, Booth 1664
--- PAGE BREAK ---
• Rapid casein test kit detects significant low-ppm levels of casein in cooked and uncooked foods and sub-ppm levels in environmental swabs taken as part of a food producer's allergen control plan. The test utilizes a unique threeline diagnostic dry-strip format. When a food extract containing casein is introduced into the test device, blue latex particles coated with antibodies to casein are mobilized. These particles bind casein in the sample and flow along the test strip, where they are trapped by a second, casein antibody, revealing a blue line at position 1. The presence or absence of lines at all positions provides information on casein content in the sample. Sample preparation, testing, and results are achieved in less than 10 min. Tepnel Biosystems, www.tepnel.com, Booth 3340
• Antimicrobial additive reduces 99.9% of pathogens in process waters used to clean fruits and vegetables, including Escherichia coli O157:H7, Listeria monocytogenes, and Salmonella enterica in fruit and vegetable processing waters. In addition, it controls spoilage and decay-causing, non-public-health organisms on the surfaces of postharvest, fresh-cut, and processed fruits and vegetables. The EPA-registered additive can be successfully applied in all major processing steps, including multi-stage flumes, chill tanks, coolers and washing in fresh-cut, post-harvest, and further-processed facilities. Ecolab, www.ecolab.com, Booth 1545
• Customized services provided by the Product Dynamics division at its newly expanded, state-of-the-art facility located just south of Chicago include consumer research, sensory evaluation, and product development services. The division will showcase several innovative research methodologies. "Red-Eye Protocepting" brings new-product concepts to life in less than 24 hr after ideation, ready to use for initial consumer feedback sessions. "Quant-Quali Optimization" blends quantitative data and qualitative insight together to drive fast-paced product development, assuring that product design is on target, based on consumer opinions, emotions, and perceptions. "Complete Persona Qualification" finds consumers for product tests based on the same insights used in developing the concept, ensuring that the product is evaluated by the true target audience. RQA, www.rqa-inc.com Booth 1951
• Organic certification services are available. The company recently surpassed a milestone by certifying 259,608 products. It is the U.S. market leader, with 66% of branded products at retail utilizing its organic certification services. The company holds several international accreditations and maintains operations in the EU, Japan, Canada and the U.S., offering uninterrupted trade and international access for organic importers and exporters. The company currently certifies 4,715 organic operations worldwide. Quality Assurance International (QAI), www.qai-inc.com, Booth 1992
by Bob Swientek,
Editor in Chief
[email protected]