Imagine a mine filled with precious ingredients. You swing your pickax and hit the mother lode. Pearlescent pigments glittering in the light. A variety of delivery systems using nanotechnology. A new exotic fruit called lucuma. And a supermolecule which provides enhanced solubility.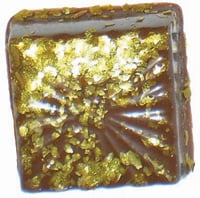 But you're still not through with this vein. You go deeper, discovering new secrets. You find out how orange cauliflower's unique hue can lead to more- nutritious crops. You uncover the secrets to cocoa's flavor, new flavor discovery procedures based on human taste receptors, and a breakthrough in cooling ingredient technology. You even come across a long-sought-after formula for predicting bubble formation in food and beverage foams.
And there's still so much more to unearth. A sorbet that melts like a mousse. A cucumber-flavored cola. Flavor-enhanced low-sodium products. And even foods made with "nano-curry," a spice that combines ancient medical lore with a new state-of-the-art technology.
By this time, you've probably guessed where you are. This is not the lost treasure of the Incas, the treasure of the Sierra Madre, or even the hidden vaults of Al Capone. No, you've entered into another installment of emerging ingredients—those novel cutting-edge developments that can shape parameters for future product development.
Our treasure this year comes from an especially rich vein. And the prospects look exciting, as anything is possible, anything can happen with these developments. Take sweeteners, for a moment. We'll be seeing the marriage of a major sugar manufacturer with a well-known alternative sweetener producer. Two industry giants, an ingredient supplier and a soft drink manufacturer, are developing a calorie-free sweetener made with an ingredient that has had an interesting past—a sweet gamble that could pay off. And research companies are developing new compounds that can elicit or modulate sweet taste.
These developments are not just limited to one ingredient sector either, as we will be covering colors, fruits and vegetables, hydrocolloids, delivery systems, and a wide range of other categories. This article will be looking at the functionality and health benefits of these emerging ingredients, taking into consideration their technology, research, regulatory status, marketing, and potential applications.
--- PAGE BREAK ---
As in past years, such developments may help us to rethink what roles ingredients play in functionality, health, convenience, and the overall formulation of foods and beverages in general, and may lead to the adoption of some new approaches to solving formulation challenges.
Of course, and I only mention this in passing, there are some funny-looking rocks around here with metals embedded in them. I'm not sure if they have any value or not. For the real treasure, I suggest you take a look at the following nuggets.
Increasing Beta-Carotene Storage
The recent discovery of what makes some cauliflower orange could lead to more nutritious staple crops, including maize, potato, rice, sorghum, and wheat. Researchers at Cornell University identified the genetic mutation that is responsible for the unusual hue of orange cauliflower.
According to their findings published in the December 2006 issue of Plant Cell, the mutation isolated by the researchers allows the vegetable to hold more beta-carotene. More beta-carotene turns the cauliflower orange, and is a precursor to the essential nutrient vitamin A. Deficiency of this vitamin is common in developing countries, and can lead to compromised immune systems and blindness in children.
While cauliflower and other staple crops are able to synthesize beta-carotene, they are limited partially because they lack a place to store the compound. "A large percentage of the human population depends on staple crops for nutrition," said Li Li, Adjunct Assistant Professor in Cornell's Dept. of Plant Breeding and Genetics and a scientist at the USDA Agricultural Research Service's U.S. Plant, Soil, and Nutrition Laboratory at Cornell. "The research provides a possible new technique for genetically modifying staple crops to increase their ability to store beta-carotene and increase nutritional content in staple crops."
Li's research, which increases a plant's ability to store beta-carotene, may offer an alternate and complementary technique for making staple crops more nutritious. Li, in collaboration with the Boyce Thompson Institute for Plant Research at Cornell, is currently applying the research to transgenic potatoes, altering their genes to increase beta-carotene storage and synthesis.
--- PAGE BREAK ---
Going Nano-a-Nano
You've heard of mano-a-mano—men going hand to hand in the arena. Well, in recent months, it seems more like nano-a-nano, with an increasing number of companies claiming to use nanotechnology to create novel delivery systems for their particular ingredient. The resulting systems are said to offer a number of functionality and nutritional advantages, helping to overcome challenges in formulation that can lead to new opportunities in the marketplace.
For example, a new technology, Ubisol-Aqua™, makes possible the solubilization of fish oil in pure water, providing a superior platform for delivering omega-3 fatty acids and other lipophilic compounds in foods, beverages, and nutritional products. Available for licensing from a bio-science company, Zymes LLC, Hasbrouck Heights, N.J. (phone 201-727-1520, www.zymesllc.com), the approach reportedly uses a combination of nanotechnology and complexation to reformulate ingredients that are water insoluble and difficult for the human body to absorb. Formulations made using this technology offer improved solubility, enhanced bioavailability, and particle size reduction to the nanometer level. The company claims that water-soluble omega-3 fatty acids with an average particle size of 34 nm can be delivered. "Achieving solubility of fish oil and omega-3 fatty acids creates additional opportunities to bring our Ubisol-Aqua technology to the food, beverage, and nutritional markets around the world," said Benjamin D. Mamola, Co-Founder and Executive Vice President of Global Business Development at Zymes. "The breakthrough technology makes it possible to more effectively deliver omega-3 fatty acids in foods and beverages, and enhance the health benefits of these products to consumers."
P.L. Thomas, Morristown, N.J. (phone 973-984-0900, www.plthomas.com), distributes NutraLease™, a patented delivery system based on nano-sized self-assembled structured lipids. The system, developed by Israel–based Mishor Adumin, enhances the solubilization capacity of different compounds in either water-based or oil-based environments. It also improves the bioavailability of some healthy compounds that are otherwise not functional in the human body. Encapsulating the compound, the system is said to offer exceptional stability over a wide pH range, providing protection against oxidation, enzymatic reaction, and hydrolysis. It permits development of clear beverages formulated with previously insoluble ingredients.
A new line of natural colors from Wild Flavors, Inc., Erlanger, Ky. (phone 859-342-3600, www.wildflavors.com), is produced by nano-encapsulation technology that makes possible the colors' use in applications which otherwise would have been problematic. The products, marketed under the name NetColors, are reduced to a size of 30 nm, which allows for multiple benefits, including increased light and temperature stability as well as solubility.
According to the Journal of Nanobiotechnology (April 2007 issue), researchers at the Johns Hopkins University School of Medicine and India-based University of Delhi are studying the potential health benefits of curcumin encapsulated in nanospheres. Traditional curcumin is insoluble, passing through the gut without making it into the bloodstream. However, curcumin encapsulated in 50-nm spheres are more easily absorbed into the bloodstream. The resulting "nano-curry" may have a positive effect in the treatment of such illnesses as cancer, cystic fibrosis, and Alzheimer's.
--- PAGE BREAK ---
Can You Say "Multimolecule Supermolecule"?
A patent-pending technology makes use of naturally occurring molecules with pores that can be "filled" with smaller molecules. A "supermolecule" is subsequently created without changing the product's chemical structure. Because fat-soluble parts of the resulting supermolecule are generally bound inside the pores and the water-soluble parts are exposed, the supermolecule becomes water soluble.
DNP International, Whittier, Calif. (phone 877-550-3600, www.dnpint.com), applies this new technology in its water solubility platform for foods, beverages, and health products. The platform increases the bioavailability of products, enhancing usage within the human body.
According to the company, inclusion compounds can be developed using two or more molecular compounds enveloping the guest molecule, creating a multimolecule supermolecule. This technology reportedly increases the solubility of numerous difficult-to-dissolve compounds.
Two Scoops of Lucuma
A number of exotic fruits are emerging into the marketplace, as well as being used as flavorful ingredients in various applications. Fruits such as acai, goji, pomegranate, and mango are already familiar, and others are quickly following.
Take, for example, lucuma (pronounced loo-ku-mah), a delicately flavored tropical fruit native to South America, especially Peru, where it is known for its use in ice cream and other confectionery products. lucuma has a firm, rich pumpkin-like pulp that is orange-yellow in color. A very aromatic fruit with a maple-like flavor, it is an excellent source of beta carotene and niacin.
Freeze-dried Lucuma from Van Drunen Farms, Momence, Ill. (phone 815-472-3100, www.vandrunenfarms.com), offers a convenient form of this tropical treat. The freeze-drying process extracts the moisture from the fruit, leaving all of the flavor, color, and nutritional value intact. Available in diced pieces and powdered form, the versatile ingredient may be paired with ice cream, dark chocolate, and confectionery fillings. It may also be customized to meet specific consumer requests.
--- PAGE BREAK ---
Topic of the Assay: Sweet Flavors
A new patent issued to Senomyx, Inc., San Diego, Calif. (phone 858-646-8300, www.senomyx.com), covers binding assays that use the human T1R3 taste receptor to screen for compounds that elicit or modulate sweet taste. The patent, No. 7,223,551, reportedly extends the intellectual property protection provided by a previous patent issued to the company, a developer of novel flavor ingredients for the packaged food and beverage industry.
According to Kent Snyder, President and CEO of Senomyx, "the assays covered by the company's new and previously issued patents enable us to screen our expansive libraries of nearly half a million natural and synthetic compounds and extracts using proprietary techniques to identify new flavor ingredients that enhance or impart sweet taste." These assay systems are said to be more efficient than traditional flavor discovery procedures.
Snyder explains that the company has two programs related to sweet taste. One focuses on creating novel flavor ingredients that enhance the taste of natural artificial sweeteners, enabling a significant reduction of added sweeteners in foods and beverages. The other identifies novel low- or non-caloric high-potency sweeteners that provide improved taste and physical properties compared to currently available products. Both programs complement each other, and the resulting flavor ingredients have potential application in such categories as confections, cereal, ice cream, beverages, yogurt, desserts, spreads, and baked goods.
In addition to its sweet efforts, the company has focused on creating novel savory ingredients. Nestlé is said to be launching the first commercial food products containing savory flavor ingredients made by Senomyx. Countries in the Pacific Rim, Central West Africa, and Latin America will be the first ones to see the product reach the marketplace in 2007.
A Frothy Kind of Math
A new mathematical method predicts whether a bubble in foam will grow or shrink. The method, developed by Robert D. MacPherson, a mathematician at the Institute of Advanced Study in Princeton, N.J., and David J. Srolovitz, a professor of physics at Yeshiva University in New York City, may be used in food science applications to predict bubble formation in such products as beer, and may have relevance in the creation of new food foams.
An article in Scientific American (April 25, 2007) discussed the findings of the two mathematicians. Foams can be described as mosaics of microscopic spaces or domains that jostle with each other, grow or shrink, cave in or bulge out. The driving force behind this evolution is surface tension; however, finding an equation for the growth and shrinkage of individual bubbles in foam has been elusive until now. The mathematical formula arrived at may allow researchers to predict the evolution of beer foam and other materials made from tiny domains.
--- PAGE BREAK ---
According to the equation, the change in volume of such a tension-driven domain is essentially the sum of the lengths of the domain's edges minus six times the mean width of the domain, all multiplied by a constant that is particular to the material in question. The mathematicians noted that the solution is surprisingly simple.
In another bubble story, this one reported in the Journal of Food Science, researchers with the Nestlé Product Technology Centre have investigated the sensory properties of four types of bubble-containing chocolates, produced by using different gases—carbon dioxide, nitrogen, nitrous oxide, and argon. The structures of these chocolates were characterized in terms of gas hold-up values determined by density measurements and bubble size distribution.
Results of a sensory study show that chocolates made from the four gases could be divided into two groups on the basis of bubble volume and gas hold-up. The samples produced using carbon dioxide and nitrous oxide had a distinctly higher gas hold-up containing larger bubbles in comparison with those produced using argon and nitrogen. The sensory study also demonstrated that chocolates made with the latter were perceived to be harder, less aerated, and slow to melt in the mouth, while demonstrating a higher overall flavor intensity. These products were further found to be creamier than the chocolates made by using carbon dioxide and nitrous oxide.
A New "Ice" Age Approaching?
When formulating foods and beverages, much work has been done in delaying or bringing out certain flavors. But, when it comes to texture, product developers are probably still only at the tip of the iceberg. A new frozen dessert concept from Denmark-based Danisco (phone +45 3266 2000, www.danisco.com), illustrates the vast textural opportunities that still exist and the emerging possibilities that wait in the marketplace.
Consider sorbets and mousses—products which have very different textural qualities. A traditional sorbet, made from iced fruit puree, contains no milk, has very little—if any—air whipped into it, and a dense but smooth texture. A mousse, on the other hand, has a whipped texture which can range from light and fluffy to creamy and thick. Now, try to imagine taking advantage of the texture of both very dissimilar desserts.
When developing its "sorbet mousse" prototype, Danisco incorporated its Cremodan® Mousse 30 Emulsifier & Stabilizer Systems to provide a creamy and extremely smooth sorbet with very slow melting properties. When this sorbet starts melting, it does not look dull and thin like traditional products, but rather tastes like a mousse—one that has a banana flavor, a bright yellow color, and a rich cocoa swirl. The company describes the frozen dessert texture as brand new, yet familiar.
--- PAGE BREAK ---
In addition to this stabilizer system, the company features a variety of other Cremodan products which, depending on their type, may be used in ice cream applications to simulate the sensory qualities of fat by increasing smoothness and reducing iciness, and ensure good meltdown performance and top shape retention.
Recently, Firmenich acquired the Flavors Division of Danisco. Because Firmenich is a leader in the flavors and fragrances area, this may create additional opportunities for flavors for use not only in frozen desserts, but in the other product categories as well.
Unlocking Cocoa Flavor
Secrets to cocoa flavor are being unlocked by Barry Callebaut USA LLC, Chicago, Ill. (phone 312-496-7300, www.barry-callebaut.com), in a joint effort with the University of Brussels to analyze the formation of aroma precursors during the cocoa bean fermentation.
The researchers found that good fermentation is the result of the specific characteristics of lactic acid bacteria and acetic acid bacteria. The ability of these microorganisms to break down citric acid and sugars and to oxidize ethanol, resist acidic environments, and tolerate alcohol and heat defines the taste of the resulting chocolate. This new insight into the very first stage of the chocolate-making process will allow the company to further enhance the flavor of chocolate.
This research is said to be of great importance because the spontaneous fermentation of cocoa, which takes place in the bush, lies at the basis of the entire chocolate-making process. Studying the microbiological and biochemical reactions that occur during the fermentation process of the cocoa bean helps to increase that knowledge, which can further influence the entire chocolate-making process.
--- PAGE BREAK ---
Extracting Pectin From Beets
Pectin, a polysaccharide component in the cell walls of fruits and vegetables, is currently valued for use as a gelling and thickening agent, beverage stabilizer, and fat substitute. While most commercial pectin is sourced from citrus peels, USDA scientists at ARS's Eastern Regional Research Center, Wyndmoor, Pa., are applying new technology to extract pectin from sugar beet pulp, a rich source of the ingredient.
According to an article in Agricultural Research (February 2007), sugar beet pectin has different chemical features than citrus pectin, so it could find new uses. The methods being used could reduce extraction time and expand the potential of the ingredient.
New Line of Yeast Extracts Provides Salt Reduction
A new range of yeast-derived taste potentiators, Sensarite™, is said to provide a reduction of salt and fat in bakery and dairy applications. The neutral-tasting ingredients, developed by Netherlands–based DSM Food Specialties (phone 0031-15-279-3474, www.dsm-foodspecialties.com), will be launched at the IFT Food Expo.
Prototypes will be available to demonstrate how these yeast extracts bring better taste and healthier solutions. The company reports that these ingredients can offer a salt reduction up to 50%, while boosting saltiness, intensifying or balancing flavor profiles, and providing strong masking capabilities.
The taste potentiators—a combination of proteins, amino acids, peptides, and other proprietary components—are said to work by enhancing taste reception on the tongue.
Previously, the company introduced Maxarome Select, a neutral-tasting yeast extract reportedly able to replace up to 40% of the salt content of some products.
Essences Deliver Fresh-Squeezed-Orange Flavor
New essences from International Flavors & Fragrances, New York (phone 212-708-7121, www.iff.com), are said to reproduce the elusive taste of fresh-squeezed orange juice. The latest additions to the Generessence line of flavors are water-soluble solutions that can be used in a wide range of beverage applications. These proprietary new orange flavors are now available in the United States
--- PAGE BREAK ---
"Until now trying to recreate the same profile in products such as sparkling and still water has presented special obstacles," explained IFF Senior Flavorist Henk Reiber. "Limitations in solubility and in orange-flavor raw materials can leave a thin or bitter taste, while the lack of sugars and acids in water-based beverages drives the flavor profile even further away from the sweet, juice orange flavor that consumers crave."
The line of flavors are developed through state-of-the-art analyses and formulated using only those compounds identified in the natural target food, resulting in realistic flavors. The information generated by the in-depth analysis allows the flavors to capture the authentic fresh-squeezed orange flavor by combining a minimum amount of orange oil with other natural flavor ingredients.
A Cooling Sensation
Novel cooling agents, developed by Givaudan, can play an important role in mint applications. According to the company, the proprietary products represent a breakthrough in cooling ingredient technology.
The cooling agents are said to offer a clean, refreshing taste that avoids the bitter off-notes associated with menthol. They also provide a better mouthfeel and a longer-lasting taste.
The company claims that the ingredients can be used to replace part of the menthol in various applications, while improving the taste of the finished product. Such a development could especially open up new opportunities in the confectionery and chewing gum area.
All That Glitters
So far, this article has discussed a number of emerging technology, ingredient, and marketing developments that may have an impact on future product formulating. But here's a regulatory one whose influence we will clearly be able to see for ourselves at this year's IFT Annual Meeting & Food Expo.
The Food and Drug Administration has recently added titanium dioxide-coated mica-based pearlescent pigments to the list of food-approved color additives (21 CFR 73.350). These pigments, which provide a pearlescent or metallic effect, can now be used to color cereals, confections, frostings, gelatin desserts, hard or soft candies, nutritional supplement tablets, gelatin capsules, and chewing gum.
Until this approval in 2006, all current metallic products used to decorate foods were not recommended for human consumption. But now, judging by the number of developments based on this technology that will be presented at the IFT Annual Meeting & Food Expo, the future for colors is suddenly full of glitter.
--- PAGE BREAK ---
According to Colorcon, West Point, Pa. (phone 215-699-7733, www.colorcon.com), titanium dioxide-coated mica-based pearlescent pigments are applied topically to or included in the mass of the product, imparting a pearlescent or metallic effect. Since the pearlescent effect is dependent upon light refraction and substrate surface characteristics, it is important to understand proper application techniques and considerations such as sugar crystallization and polishing. The company will be giving a presentation (029-1) on the application of these pigments, which have been successfully incorporated into aqueous- and solvent-based film-coating systems and are gaining interest especially in the confectionery and nutraceutical industries. They can be easily incorporated into other carriers and exhibit good shelf stability. Application techniques have been created to achieve different effects and can be incorporated into common film coating, panning, and other manufacturing procedures with minimal capital and logistical impact.
Watson, Inc., West Haven, Conn. (phone 203-932-3000, www.watson-inc.com), has added a mica-based pigment to its Edible Glitter product line, giving a metallic luster to ground edible film. At lower usage levels, this pigment exhibits a pearlescent luster so that the flakes can now be incorporated onto dark surfaces such as chocolate bars and frostings. The color and particle size of the flakes can be optimized to give the desired visual impact for the intended application. At the IFT Food Expo, the company will be highlighting Gold Glitter™, its new metallic edible glitter on chocolates.
EMD Chemicals, Inc., Hawthorne, N.Y. (phone 888-444-7662, www.candurin.us), an affiliate of Germany-based Merck KGaA, is marketing eight "special effect" pigments as food colors. Candurin® Pearl Effect Colors impart a pearlescent hue to a variety of food applications such as confections, cake decorations, fondants, fillings, gelatins, snacks, and cereals, and can be used especially in pigmented sugar and shellac coating systems. They can be mixed with FD&C colors to impart a host of new color impressions to foods. According to the company, these pigments bring glamour, vibrancy, and an exciting brand identity to the applications where they are used.
At the IFT Food Expo, Sensient Colors, Inc., St. Louis, Mo. (phone 314-889-7600, www.sensient-tech.com), will be presenting a panning demonstration of its new Spectracoat™ Pearl utilizing SensiPearl™ pigments. The novel dispersion will produce luster and iridescent shimmer to food products.
Roha USA LLC, St. Louis, Mo. (phone 314-289-8300, www.rohadyechem.com), which has global headquarters in India, is also offering a full line of pearlescent colors that will be highlighted at the IFT Food Expo.
--- PAGE BREAK ---
Emerging Applications of Chitosan
Recently chitosan—a modified natural biopolymer derived from a major component of the shells of crustacean—has received increased attention for its applications in the biomedical, food, and chemical industries.
For example, chitosan may be used to encapsulate lipids and lipid-soluble components without compromising their bioavailability, according to researchers from the University of Massachusetts. The researchers also indicated that further human studies are needed to confirm this, although their studies look promising, especially in the area of fish oils.
Also, researchers from South Korea–based Catholic University of Daegu are looking at ways for chitosan to improve the quality and shelf life of various foods from agriculture, poultry, and seafood origin. Use of chitosan in the food industry is readily seen due to its distinctive biological activities and functional properties. The antimicrobial activity and film-forming properties of chitosan make it a potential source of food preservation or coating material of natural origin. The researchers provided a review of their studies in the Journal of Food Science.
Hot as a Cucumber?
Recent developments are suggesting that the phrase "cool as a cucumber" may not be entirely accurate. The emerging popularity of cucumber as a flavor (and even fragrance) makes its future look hot in a range of applications.
If you recall, at the 2006 IFT Food Expo, Wild Flavors, Inc., demonstrated a prototype water beverage combining the green flavor of cucumber with citrus notes of lime for a very refreshing taste. Since then, I've seen a number of other applications making use of this vegetable flavor. In the fragrance industry, for example, there has been a cucumber perfume marketed for women. And in Japan, PepsiCo has introduced for the summer Pepsi Ice Cucumber, a mint-colored soda based on the crisp green gourd.
And pickled cucumbers are getting into the action, too. At the 2007 FMI Show, McCain Foods highlighted battered pickles. The seasoned batter complemented the pickle well, and since the product is served hot, it proves that pickles do not necessarily have to be cool.
It will be interesting to see if the grassy or green notes of other vegetables will be finding use in the future in non-traditional applications.
--- PAGE BREAK ---
No Fool's Gold Here
Fool's gold is a substance that looks like gold—with all the glitter—but, in fact, is not the true article and therefore has little value. Hopefully, this is not the case with the developments discussed in this article. Of course, only time will tell how much impact these ingredients and their technologies will have on product formulation.
Also, the value of a particular ingredient can be dependent on present circumstances, as demonstrated by the fat replacement craze of a few years back, the ongoing interest in nutraceuticals, and today's current focus on ingredients ranging from exotic fruits to salt alternatives. It's not always easy to "weigh" the worth of a particular ingredient—value can go up and down many times in the evolution of food ingredients.
Being the good "prospector" that I am, every year after I finish a round-up of emerging ingredient developments, I inevitably ask myself the question, "What's next?" In 2008, when I write the next installment, what kinds of new developments do I expect to see then, and how will they be different from those that were covered in previous years?
More and more, questions such as "Where will we be?" are taking on a different meaning, especially as our environment and climate changes. How we react to global warming, in particular, can be critical. To go back to my earlier analogy, mines can sometimes be unstable, even dangerous, and you have to be aware of the changes that the surrounding environment represents if you are to utilize effectively the secret treasures they contain.
It is reasonable to assume that mother earth may indeed be a very different place 50 or 100 years from now. Will emerging developments in technology, agriculture, sourcing of ingredients, new ingredients, reformulation of applications, regulatory affairs, and marketing reflect this realization and the responsibility that food professionals, especially decision-makers, have in dealing with the future?
Hopefully they will. Perhaps progression in this direction will be gradual, and like the current obesity epidemic, there will be argument about whether enough is being done by the industry. But in the end, the global food industry will have to play a major role in the events that lie ahead if our food supply is to remain strong, diverse, healthy, and safe.
Next month's Ingredients section will look at the different ways that formulators are getting to the grain…whole grain, that is.  
--- PAGE BREAK ---
Emerging Developments May Help Shake up Sweetener Market 
For years, the sweetener market has been rather stable but a number of emerging developments are occurring that may have a growing impact on that sector, helping to shake things up as the new century advances. For example, we've already seen the effect that sucralose has had, since it was introduced in 2000 under the brand name Splenda. In a short time, it became a major competitor to previously established sweeteners. Other influential factors that are shaping the marketplace include new sources for sweeteners, foreign competition, expiring patents, enhanced sweetener synergies, new business acquisitions or alliances, and of course the obesity epidemic.
Here are a few examples of recent emerging developments that may prove significant:
A new calorie-free sweetener, tentatively named Rebiana, may be introduced into the marketplace, as a result of a joint venture between the Coca-Cola Co. and Cargill, Inc., reports an article in the Wall Street Journal (May 31, 2007). The product is derived from the South American herb stevia which has intensely sweet leaves. The primary sweet compounds found in these leaves are stevioside and rebaudioside A (although there are eight other steviol glycosides with sweetening ability identified as well).
Rebaudioside A is more soluble and delivers a cleaner, more sucrose-like taste than stevioside, which has a bitter taste. Previously, stevioside made up most of the composition of the steviol glycosides in the native plant; however, plant breeding techniques have now resulted in plants that are predominantly rebaudioside A.
This does not necessarily mean clear sailing for the sweetener. As the article indicated, the companies face challenges both at the regulatory and production level. Stevia is currently not approved in the U.S. as a food additive, although it is allowed for sale as a dietary supplement. The two companies claim they will market Rebiana in the 12 countries where stevia is approved as an additive, including Japan, Brazil, and China, while seeking regulatory approval in the U.S. and the European Union. Furthermore, because of limited supplies, the sweetener is not likely to be used widely for at least one or two years. To ensure production of the sweetener, Cargill has spent the past three years developing a tightly controlled growing, breeding, and production system with partners in China, Paraguay, and Argentina.
Still, when two giants in the food industry are interested in a particular sweetener and are willing to invest money in its commercialization, that could lead to significant results, with a major impact on the already-changing sweetener market. Coca-Cola, which filed 24 patent applications for the use of Rebiana, says it will have exclusive rights to develop and sell the sweetener in beverages. Cargill plans to market the sweetener in products such as yogurt, cereals, ice cream, candy, and even possibly for tabletop use.
In recent months, Cargill has also been busy developing and marketing other sweeteners. For example, the company's Xtend isomaltulose, a slowly digestible sweetener, won the 2006 Gold award at Health Ingredients Europe. And recently the company gave its organic erythritol product a new brand name, Zerose™, because the sweetener has no sugar, calories, or aftertaste.
In a climate where important pieces are ever-shifting, anything is possible, as further demonstrated by a marriage between manufacturers of sugar and an alternative sweetener. Recently, Domino and the NutraSweet Co. formed an alliance to produce and distribute a new line of tabletop sweeteners in the U.S. The first product, however, will be the re-launch of the widely recognized NutraSweet tabletop brand. "With the power of the NutraSweet brand name and the sweetener experience of Domino, we will be positioned to become a major player in the billion dollar retail sweetener business," said NutraSweet CEO Craig Petray.
Earlier in this article, I noted the work that Senomyx is doing in developing assays that will identify new compounds that will elicit or modulate sweet taste. (See page 65). Such developments can also have a profound influence on the overall sweetener puzzle and how the different pieces will eventually fit together.
by Donald E. Pszczola,
Senior Associate Editor 
[email protected]