The Annual Meeting and Food Expo's new system of programming by tracks and fundamental areas makes it relatively easy for attendees to identify sessions and papers they find most relevant. Several sessions may be of interest to readers of this column, but this space does not allow for descriptions of all of them. I encourage you to browse the program on the Web, but what follows are descriptions of a few sessions of interest.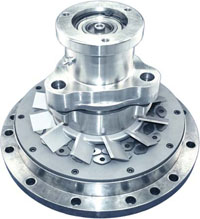 Food Engineering
In the Food Engineering track, Session 052, "Optimization of Spray Drying for Flavor and Food Ingredient Encapsulation," is scheduled for 1:30 p.m. Sunday, July 18. The session will focus on the application of nanotechnology and computational fluid dynamics to improve the retention of volatile organic compounds and the encapsulation of ingredients. Spray drying presents two major challenges for the industry: 1) loss of volatile flavors and particulate ingredients to the atmosphere and 2) significant energy consumption. Pollution as well as loss of material lead to an increase in the cost of goods, and by reducing the energy use, carbon dioxide emissions are lower. In addition, there is a limited understanding of fluid dynamics as applied to the liquid droplet/hot air interface during the spray drying process. The speakers will address theoretical/modeling as well as experimental understanding of spray drying and the applications needed to optimize the spray drying process. Also on Sunday, July 18, Sessions 085, 086, and 087 are poster sessions that will cover various processing-related topics in the Food Engineering track.
Food Processing & Packaging
In the Food Processing & Packaging track, Session 055, "Innovations in Refrigeration and Freezing (of Dairy Products)," will take place at 1:30 p.m. Sunday. Refrigeration and freezing are probably the most popular and important preservation methods. These techniques are primarily used to extend the shelf life, quality, and safety of foods. Over the past two decades or so, several innovative techniques have emerged within packaging of refrigerated products. Freezing of dairy and other food products plays an important role in determining textural and physical characteristics. Those who attend this session will have the opportunity to understand phase transitions that are integral to properly design, develop, and process food products—specifically ice cream processing and its kinetics. This symposium offers scientific insights on the photo degradation effects in refrigerated dairy products using thin films. Audience members will also have the opportunity to learn about the most recent online monitoring (bulk milk transportation) with respect to food safety and defense measures.
Also focusing on processing and food safety is Session 213, "Novel Processes and Food Safety for Military and Space Feeding." Today's operational requirements demand state-of-the-art combat rations to provide for the nutritional needs of troops in extremely intense and highly mobile combat situations and contingency operations. The Department of Defense (DOD) Combat Feeding Directorate provides the DOD with a joint service program responsible for the research, development, integration, testing, and engineering of combat rations, food service equipment technology, and combat feeding systems. This session will facilitate the mutual and beneficial exchange of information with national and international industrial, research, and academic organizations. The mutual exchange will contribute to the rapid fielding of food technologies. The result is a family of combat rations and food service equipment that are highly recommended. This session will convene at 8:30 a.m. Tuesday, July 20.
Alternatively, an interesting symposium in the Food Processing & Packaging track is Session 021, "Process Validation Methodology to Obtain a Successful FDA LACF Filing Utilizing Pressure Assisted Thermal Sterilization," which is scheduled for 10:30 a.m. Sunday. Over the past decade, high-pressure processing (HPP) has become commercially viable as it has been proven to retain nutrition, taste, and texture of food products while extending shelf life and ensuring microbial safety. By using HPP as a cold pasteurization process, millions of pounds of food products have been safely available on the international commercial market for more than a decade. Whereas food products produced via HPP are increasingly available on the international market, the commercial production of low-acid shelf-stable foods has yet to become a reality. The session will feature information on a recent advance in the commercial sterilization of low-acid food products: the complete inactivation of vegetative microbial cells and spores (including C. botulinum spores) by pressure-assisted thermal sterilization. In addition, the Dual Use Science and Technology Program and a successful process filing to the U.S. Food & Drug Administration for a mashed potato product will be discussed.
Session 118, "Process Validation and Verification of Current and New Nut Pasteurization Processes," will convene at 10:30 a.m. Monday. Tree nuts and peanuts are exposed to various microbial contaminants that are ubiquitous in the environment during growing, harvesting, drying, hulling, and shelling or in the final processing of the nuts. Such contaminants can include mold, coliforms, Escherichia coli, and salmonella. Due to the low moisture content of nuts, the risk had been focused on survivability of these microorganisms; however, outbreaks of salmonellosis from whole raw almonds contaminated with S. Enteritidis and peanut butter contaminated with S. Tennessee and S. Typhimurium highlight the reality of tree nuts and peanuts as vectors for foodborne illness.
--- PAGE BREAK ---
Another symposium discussing thermal processing is Session 256, "Emerging and Advanced Thermal Processing of Foods." The application of heat for food processing is both an important method for preservation and a means of developing texture, flavor, and color. Thermal technologies have a long history and are one of the important platforms for food processing. Thermal applications such as drying, extraction, and preservation are used worldwide to process food. Recent developments show that room for innovation still exists in the aforementioned applications. Micro-process technologies, superheated steam drying, supercritical water application for extraction and depolymerization as well as in situ pH measurements up to 130° C will be described and discussed in detail. This session will take place at 10:30 a.m. Tuesday.
One more session of note in the Food Processing & Packaging track is Session 104, "Food Irradiation: Applications and Acceptability of Irradiated food," which will take place at 8:30 a.m. Monday. Ionizing radiation is a nonthermal processing technology that effectively inactivates foodborne pathogens. Despite its limited use in the past, the use of food irradiation is increasing as some begin to appreciate the benefits of irradiated food. Food irradiation is being used to treat several commodities in the United States, and the U.S. Food and Drug Administration has received several requests to expand its use. This session will provide an understanding of the current uses of this technique as well as the potential for the technique to enhance the safety of the food supply. The benefits of food irradiation and reasons consumers and manufacturers have not more readily adopted the process will be discussed.
Food Safety & Defense
A session within the Food Safety & Defense track also features nonthermal processing techniques: Session 120, "Novel Nonlinear Inactivation Kinetics Models and Risk Assessment Tools for Controlling Food Safety Using Nonthermal Technologies," which is scheduled for 10:30 a.m. Monday. Use of nonthermal processing technologies is increasing in the production of commercial foods because it improves food quality. The U.S. Food and Drug Administration's recent approval of commercially sterile low-acid foods treated with high pressure or microwave heating demonstrates the rapid advance in this area. This symposium introduces novel predictive modeling applications to address food safety with nonthermal technologies for spores, pathogens, and spoilage organisms in response to HPP, pulsed electric fields, and chemical agents. The session will include discussions on global trends and food safety, pulsed electric field for fruit juice pasteurization, and novel predictive models for bacterial spore inactivation by HPP. In addition, a novel multi-factorial risk prioritization framework for foodborne pathogens with dramatic impact on public safety will be presented.
Emerging Technologies & Ingredient Innovations
In the Emerging Technologies & Ingredient Innovations track, Session 208, "New Process Technologies," will take place at 8:30 a.m. Tuesday. This session will feature a discussion about the UltrAseptics particle flow monitoring system for conventional and advanced multiphase aseptic processing. NutraREV®, a viable alternative to freeze-drying, and creative applications for microencapsulation will also be discussed.
Another session of interest in this track is Session 209, "Safety, Environmental, and Regulatory Aspects of Potential Use of Nanosilver in Food and Food-related Products," which is scheduled for Tuesday at 8:30 a.m. This session will provide an overview of the most recent research on the safety of nanosilver and current viewpoints of food and environmental regulatory agencies on the use of nanosilver in food and food-related products.
Also in the Emerging Technologies & Ingredient Innovations track is Session 251, "Future Clean and Green Separation Technologies for the Food and Nutraceutical Industry," which will take place at 10:30 a.m. Tuesday. The growing demand for specialized food ingredients and nutraceuticals is driving academia and industry to explore new sources of functional food-derived molecules and develop the means to cost-effectively isolate such components. This symposium will present developments in adsorbent and membrane technologies that are starting to emerge and answers to how they may be employed to overcome challenges associated with the manufacture of food ingredients. The advantages and benefits of these technologies and how they may overcome key challenges such as selectivity, robustness, and environmental impact in the food industry will also be covered.
--- PAGE BREAK ---
---
Exhibitor Information
The following brief descriptions are of some of the processing-related exhibits and exhibitor events at this year's Food Expo.
• New antimicrobial food-coating system for use in full-scale industrial settings is available from Sono-Tek. The ultrasonic spray applies an FDA-approved topical antimicrobial solution, potassium sorbate, in a uniform thin layer directly onto food products. Earlier iterations of pressure-assisted spraying systems were prone to producing a large range of droplet sizes, and potassium sorbate easily clogged the nozzles. The Sono-Tek ultrasonic spraying system enhances safety, increases shelf life, and reduces waste by using less antimicrobial solution while administering a uniform layer of protection. Sono-Tek has successfully tested the spraying system on baked goods and is evaluating the use of the spraying technology on meat and dairy products. Sono-Tek Corp., www.sono-tek.com, Booth 7242
• Seventh color option in Remco's range of products containing FDA-approved materials is orange. Because food plants and other hygienic facilities contain numerous production zones, a wide range of colors aids in reducing the risk of cross-contamination. In addition, quick visual confirmation through color-coding helps prevent lapses in quality. More importantly, color-coding is beneficial in the pursuit of HACCP compliance. Remco Products, www.remcoproducts.com, Booth 5656
• Twin-screw extrusion technology from Clextral enables processors to turn functional foods and ingredients into successful products. This technology can expand product lines by facilitating the transformation of healthy ingredients such as soy and multigrain fiber into foods that ultimately taste good. At its research and development center in Tampa, Fla., Clextral develops and tests new recipes and provides an efficient path linking new product ideas to consumer evaluation to success in the marketplace. Clextral Inc., www.clextral.com, Booth 4501
• Smart sensor technology is improving Reading Thermal Systems' existing data logging measurement system. The customer-driven design of the new SCORPION 2 focuses on ease of use and technological advancements that set new standards for measuring and analyzing critical in-process conditions of ovens, dryers, cooling tunnels, and freezers. The device records measurements at product level in fixed positions across the conveyor, thereby yielding a precise assessment of environment temperature, airflow, heat flux, and humidity. Reading Bakery Systems, www.readingbakery.com, Booth 5579
• Rotary valve/airlock from Coperion, a manufacturer of machinery and plants for the plastics, chemical, and food industries, has been certified by the U.S. Dept. of Agriculture's dairy grading branch. The new certified rotary valve/airlock meets stringent sanitary requirements for cleaning and inspection and can be used in the production of grade powders for dairy, food, and pet food. Coperion Corporation, www.coperion.com, Booth 6872
• Small-scale process equipment for artisan chocolate makes up the new Cacao Cucina line from Bottom Line Process Technologies. The line of equipment includes a cocoa bean roaster, which is capable of perfectly roasting 30 pounds of beans; cocoa bean winnowers designed for efficient nib production; a cocoa nib grinder, which shortens and improves the refining process; a chocolate maker, an all-in-one temperature-controlled mill that mixes, refines, and conches; and tempering machines that temper molten chocolate. The company specializes in the design and manufacturing of small-scale candy-making equipment, beverage equipment, and other machinery for ingredient applications. Bottom Line Process Technologies Inc., www.blt-inc.com, Booth 5809
• Wash-down stainless steel duty motors from Stainless Motors are approved for use in hazardous locations. UL-approved and available to the food and beverage industries, these motors are highly resistant to vapors, dust, and caustic liquids, which makes them ideal for safety, cleanliness, and wash-down tolerance. Additionally, the new motors yield a 4:1 constant torque and 10:1 variable torque turndown ratio and have been cleared for use with PWM inverters. Moreover, the stainless steel duty motors feature all the standard mechanical design characteristics such as inverter-rated Class F insulated winding and thermostats, O-ring sealed-end bells and junction box cover, and Isomag™ mechanical shaft seals. Stainless Motors Inc., www.stainlessmotors.com, Booth 14030
• Tall-form, two-stage dryers allow North Star Processing, a manufacturer of ingredients for the food and pharmaceutical industries, to customize particle size, density, and moisture to meet customer specifications. Suitable for both fat and nonfat products, these dryers produce agglomerated and non-agglomerated freeflowing powders. A new 500-pound/hour tall-form dryer with additional wet-processing capabilities debuted in North Star Processing's lineup last year. The new dryer increases a manufacturer's ability to customize spray-drying requests for research and development and small production runs, enabling more precise fulfillment of the production needs of customers. North Star Processing LLC, www.nsp-llc.com, Booth 5478
• New model UHT, HTST, and aseptic processers from Microthermics support the advancement of continuous thermal processes, such as HTST pasteurization and UHT sterilization. The new models reflect upgrades to lab processors with full sanitary design, touch-screen controls, and integrated data acquisition. More specifically, the new models are easier to operate, clean, and maintain. In addition, the new models' designs enable direct access to product and utility components. Microthermics also provides support for process scale-up, validation, thermal process evaluation, and kinetic data generation. Microthermics Inc., www.microthermics.com, Booth 4639
--- PAGE BREAK ---
• Ethernet-enabled online gauges from NDC measure moisture, fat, and protein in food products. The MM710e has a near-infrared light engine and delivers high-speed digital processing technology as well as Ethernet and other digital communication connectivity. This level of functionality produces accurate instant measurements for use in close-loop control. Other key components of the MM710e gauging system include operator workstation and human machine interface, both of which ensure flexible configuration for various system structures. Moreover, the MM710e system is pre-calibrated and capable of using up to 16 different wavelengths. NDC offers an extensive range of non-contact sensors and systems for process measurements, including infrared absorption, beta transmission, gamma backscatter, and UV absorption. NDC Infrared Engineering Ltd., www.ndc.com, Booth 6318
• Wireless sensing technology from Electrochem Solutions monitors cooking processes. The company supplies technological solutions for pressure and level measurements at facilities that cook large quantities of pre-packaged and freezer-sealed foods at temperatures ranging from 40°C up to 100°C. Electrochem's new customized wireless temperature sensors ensure precision for product specifications and customer satisfaction. In addition, its new Ethernet-enabled gateway empowers customers like never before. Both technological advances allow customers to view frequent and accurate temperature measurements and make necessary adjustments immediately. These functionalities optimize cooking processes and enhance quality of service. Electrochem Solutions Inc., www.electrochemsolutions.com, Booth 7237
• Container-closing equipment, Dixie Double Seamers feature hermetic seams that interlock tops onto round rigid cans of various types and sizes. Model UD-AL is a heavy-duty atmospheric seamer designed for closing containers ranging in size from 2 inches to 6 ¼ inches in diameter. Model 25D is a table-top seamer for closing cans ranging in size from 2 inches to 4 ¼ inches in diameter. And Model RDSW-3 is the ideal size for use in a pilot plant or laboratory, featuring an automatic retort control system. Each model double seams cans under ambient atmospheric conditions, and the seamers are versatile and durable for low-volume packaging. Dixie inspects and tests all seams to ensure optimal dimensions and will customize seamers on request. Dixie Canner Company, www.dixiecanner.com, Booth 4806
• High pressure homogenizers and plunger pumps from GEA Niro Soavi employ high pressure energy to reduce fluid particles to very small sizes. The Niro Soavi NS5180 epitomizes this process. A flexible, high-capacity homogenizer, the NS5180 possesses the patented Niro Soavi G-FX drive transmission, delivers flow rates up to 10,000 gal per hour, and has an environmentally friendly cabinet. The product is versatile, allowing the choice of a wide range of homogenizing valve assemblies. The NS5180 yields stable emulsions or dispersions that improve product shelf-life, characteristics, and performance and is a reliable choice for dairy applications. GEA Niro Soavi North America, www.nirosoavi.com, Booth 5618
• Steam sterilizing systems that decontaminate vegetables, spices, herbs, and seeds are designed and manufactured by Namah Agro Food Industries. The steam system reduces the presence of harmful microbes and inactivates unsafe enzymes. The treatment itself is chemical-free, so there is no lingering chemical residue on food products. A computerized process, Namah's steam sterilization system ensures uniform steaming temperature, pressure, and time while reducing microbiological loads to zero. Namah Agro Food Industries, www.namasteamsterile.com, Booth 7235
• Laboratory-scale equipment from Armfield includes miniature-scale systems for heat treatment, spray drying, extraction, and carbonation/filling. The company designs and manufactures research and development systems for the food, beverage, and pharmaceutical industries. Armfield recently announced an innovative flexible heat treatment system for research and development laboratories: FT174X. The FT174X processing system offers multiple heating and cooling options for liquids of various viscosities. In addition, the system features an in-line homogenizer and includes a high resolution 8-inch color touch-screen panel. The company also produces smallscale systems for homogenization, evaporation, edible oils, and tubular and scraped surface heat exchangers—all of which enable rapid testing of formulations. Armfield Ltd., www.armfield.co.uk, Booth 6018
• Single-screw extruders and extruder equipment from Ever Extruder are technologically advanced and improve the quality and safety of the extrusion process. By combining manufacturing with advanced engineering, the company offers a complete line of extruders and extruder upgrades with its dual-head quick die-changing system, pure air supply system, VR-Series 2 knife blades, self-tensioning hub, and carbide die plates. Each product's design facilitates a precise setup of die assemblies in minutes. Ever Extruder, www.everextruder.com, Booth 7120
by J. Peter Clark,
Contributing Editor,
Consultant to the Process Industries, Oak Park, Ill.
[email protected]