I confess that, up until writing this article, I used the terms "cosmeceutical" and "nutricosmetic" interchangeably, without giving it a second thought. Although there are no regulated definitions of the two terms, my understanding is that there is a difference between the two.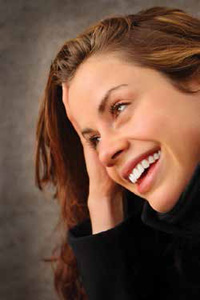 A cosmeceutical is a cosmetic product that is a combination of cosmetics and pharmaceuticals, or a cosmetic product with drug-like benefits. The product typically contains a biologically active ingredient or ingredients with reported drug-like benefits. The term often refers to products applied topically such as anti-aging skin creams, lotions, and ointments.
A nutricosmetic has similar benefits as a cosmeceutical, but is ingested orally. So, nutricosmetics are generally dietary supplements that have potential benefits on one's outward appearance, hence the commonly used phrase, "beauty from within."
While the nutricosmetic market is still young, most products in the market focus on skin health and maintaining a youthful appearance. This was evident at the 2012 SupplySide West held in Las Vegas, Nev., in November 2012, with the products entered in the NutriCosmetics category for the NutraAward competition centering on skin. Pure Complexion from Functionalab, Montreal, Quebec (phone 866-969-7068, www.functionalab.com), is a supplement with a blend of antioxidants, including vitamin C, vitamin E, beta-carotene, and the trace element selenium. The product is formulated to contribute to skin purity and to help balance oily skin. Another product, Anti-Aging Collagen Protein Shake from Youtheory™, Tustin, Calif. (phone 714- 361-4678, www.youtheory.net), contains 10 g of collagen/serving, 10 g of whey protein/serving, and vitamin C. The powder supplement is said to help nourish the skin, making it appear youthful and healthy.
Here is a look at some of the ingredients that are commonly used in today's nutricosmetic products.
Collagen Peptides
Peptides are used in nutricosmetics for skin health, stimulating the production of collagen, strengthening the skin, and hydrating the skin. Collagen peptide offerings were abundant at SupplySide West.
The Scoular Co., Minneapolis, Minn. (phone 612-851-3737, www.scoular.com), offers Naticol®, a marine collagen peptide. It provides a pure and concentrated level of type I collagen. At SupplySide West, Scoular featured the ingredient in a beauty shot supplement. According to the company, studies on Naticol and fish collagen peptide supplementation suggest health benefits related to skin hydration, antioxidant and anti-inflammatory activity, repair, and UVA protection. In October 2012, the company announced that it will serve as the exclusive distributor of Naticol in the United States. The ingredient is produced by French manufacturer Weishardt. Made from fish skins and scales, marine hydrolyzed collagen has been shown to have several nutritional and health benefits related to anti-aging, according to a white paper recently released by Weishardt and The Scoular Co. (Scoular, 2012). Two human clinical studies revealed that subjects who consumed Naticol experienced improvements in skin hydration and elasticity as well as a reduction in wrinkles. The subjects in both studies took 10 g of Naticol/day.
Gelita USA Inc., Sioux City, Iowa (phone 712-943-0317, www.gelita.com), showcased Verisol® collagen protein. According to the company, collagen has enormous tensile strength, exerting a positive effect on the skin. Verisol, which is specially optimized for beauty applications, contributes to firmer and smoother skin. During the natural aging process, connective tissue loses its firmness. Verisol works to delay this process, having been shown to help tighten and smooth the skin and delay the natural aging process of connective tissue.
--- PAGE BREAK ---
Nitta Gelatin NA Inc., Morrisville, N.C. (phone 919-238-3300, www.nitta-gelatin.com), also featured its collagen peptides in peach shots and stick packs. Wellnex™ collagen peptides are a natural protein comprised of nine out of the 10 essential amino acids. It is derived from the enzymatic hydrolysis of collagen, which exists in the skin and bones of animals. Wellnex collagen peptides are reported to help eliminate spots created by harmful UV rays, leading to a clearer complexion. In a study with 54 female subjects aged 35–50, those taking 5 g of Wellnex/day for 8 weeks showed improved skin structure.
Rousselot Inc., Mukwonago, Wis. (phone 563-588-9001, www.rousselot.com), showcased Peptan® collagen peptides in a mango smoothie. Peptan contains bioactive peptides highly concentrated in skin's essential amino acids, which the body can easily absorb on a daily basis. The ingredient may stimulate the production of collagen by the skin cells themselves and help maintain youthful, vibrant skin, and fight the skin's continuous aging process by re-densifying the dermis. The efficacy of Peptan on skin health has been shown by two double-blind placebo-control trials of oral supplementation.
In the first study on skin condition during the winter season in France, 47 female subjects, aged 35–55, participated in the 12-week study. At the same time in Japan, 33 female subjects aged 40–59 were studied for a period of 8 weeks. In both studies, the subjects had to ingest either 10 g of Peptan or 10 g of dextrin as placebo every day. The results showed that 91% of the subjects taking Peptan saw their skin hydration level increase. Skin hydration level after 8 weeks was significantly improved in those subjects who took Peptan compared to those who took the placebo. Concerning the anti-aging effect, the number of micro-relief furrows after 12 weeks significantly decreased in those taking Peptan.
Antioxidants
Antioxidants reduce the harmful effects of free radicals that often damage the skin's cells and cause inflammation or sun damage. They are often used to protect the skin from the damaging effects of ultraviolet light exposure, which may lead to accelerated skin aging and wrinkle formation. Vitamin C, for example, reduces the impact of free radicals in the skin.
DSM Nutritional Products, Parsippany, N.J. (phone 800-526-0189, www.dsm.com), featured a Berry Beautiful™ Skin Enhancing Nutrition Bar at SupplySide West, which contained the company's Beauty Blends Skinhance™, providing essential vitamins plus carotenoids for healthy skin. Information from the company states that vitamins C and E are important antioxidants in skin cells. In addition, studies show that selenium may help the skin to defend itself against oxidative stress and protect it from sun damage. Epigallocatechin (EGCG) from green tea, as in DSM's Teavigo®, has potent antioxidant activities and may improve skin regeneration and protection. Lycopene and lutein may be able to hinder the breakdown of collagen in the skin due to sunlight exposure. EGCG and genistein, as in DSM's geniVida®, have been shown to reduce skin damage associated with UV light.
Lutein, which is often associated with eye health, is an antioxidant that also promotes skin health. FloraGLO® lutein from Kemin Industries Inc., Des Moines, Iowa (phone 515-559-5100, www.kemin.com), is sourced from marigold flowers. Information from the company states that clinical research shows that 10 mg of lutein/day can protect the skin against visible signs of aging caused by the sun and environmental exposure. When taken orally and/or applied topically, daily consumption of products containing FloraGLO lutein demonstrated an increase in skin hydration, lipid content, and elasticity, while decreasing skin lipid peroxidation and enhancing photoprotective activity. Lipids are oily components within the skin critical to healthy skin appearance, providing a barrier function that slows the loss of moisture in the skin.
Vitamin B
LycoRed Corp., Orange, N.J. (phone 973-882-0322, www.lycored.com), announced a new vitamin B formulation uniquely designed for hair and nail nutrition, based on vitamin B complex and amino acids. The system, made with LycoRed's proprietary microencapsulation technology, was showcased at VitaFoods Geneva in May 2012.
Adequate intake of essential nutrients such as B vitamins and amino acids, along with important antioxidants, helps to support beautiful hair, skin, and nails (LycoRed, 2012). The company explained that vitamin B complex is essential for correct RNA and DNA synthesis and cell reproduction. Vitamins such as thiamin (vitamin B-1), riboflavin (vitamin B-2), and biotin, plus choline help with hair and nails maintenance and recovery. Deficiencies of any of these nutrients can lead to loss of hair and weak, brittle nails.
LycoRed's microencapsulation lets beauty-from-within providers offer this benefit by giving manufacturers of dietary supplements the ability to create a high-quality product that appeals to consumers. Microencapsulation dramatically improves the flowability and direct-compressible nature of B vitamins and amino acids. The highly hygroscopic nature of amino acids further highlights the benefit of LycoRed's technology to enhance flowability and thus prevent loss of product during manufacturing. The product is stable in both tablet and hard-shell capsules.
--- PAGE BREAK ---
Ceramides
Ceramides are a family of lipid molecules composed of sphingosine and a fatty acid. They are one of the component lipids that make up sphingomyelin, one of the major lipids in the lipid bilayer. PL Thomas & Co. Inc., Morristown, N.J. (phone 973-984-0900, www.plthomas.com), offers Lipowheat™ ceramides to help hydrate skin, fight against signs of aging, and leave skin soft and supple.
Lipowheat restores skin barrier function, ensuring a healthy hydration mechanism. The stratum corneum is the corneal layer composed of keratinized, fused, flat cells that are bound together by lipids, explains information from the company. Among these lipids, cholesterol, free fatty acids, and ceramides (sphingolipids) each found in intercellular cement and squalene found in the hydrophilic film, play a major role in the skin's integrity, health, and protective properties. The ceramides of Lipowheat protect the "treasure cells" of the skin—the fibroblasts. The composition of the stratum corneum changes with age and with the seasons. Scientists have linked decreases in skin lipid concentration to winter weather and the aging process. These modifications lead to dry skin. Ceramides are widely studied for their role in skin hydration. Lipowheat efficacy has been shown through three clinical studies on a total of 135 subjects.
Fruit Extracts
A melon fruit (Cucumis melo L.) and super oxide dismutase (SOD) offering is designed to fight cellulite. The natural and vegetal ingredient was nominated for a 2012 Health Ingredient Europe Excellence Award. Cellulight® from Bionov, Vaucluse, France (www.bionov.com), has been evaluated in a double-blind, randomized placebo-controlled clinical trial (Bionov, 2012). The researchers gave 41 female subjects with cellulite 40 mg of Cellulight/day for 56 days. The findings revealed that Cellulight was able to significantly reduce fat nodes on thighs by 9.5% after only 28 days of supplementation compared to the placebo. This effect reached 11.3% at day 56. The ingredient also induced a significant visual decrease in fat nodes on thighs.
Cellulight was developed after two years of research based on scientific publications documenting the anti-fibrotic effect of SOD. Bionov also investigated complementary studies on the second main cause responsible for cellulite: adipocytes hypertrophy. The results showed that Cellulight significantly increased lipolysis by 94% in treated adipocytes of female subjects with cellulite, compared to the control, as well as significantly reduced the size of adipocytes.
Linda Milo Ohr,
Contributing Editor,
Denver, Colo.
[email protected]