While the bakery category overall was a bit sluggish last year, some baked goods are posting record sales. According to IRI's 2013 CPG Yearin Review, crackers were the fifth-fastest-growing food/beverage category in supermarket, drug, convenience, and mass merchandisers excluding Wal-Mart in 2012, with unit sales up 5.7%. Snack/granola bars ranked tenth, up 4.8%. In the center-store grocery aisles, bakery snacks (e.g., Little Debbie), were the sixth-fastest-growing category, up 4.6%.
Sweet snacks/desserts are projected to be among the fastest-growing food categories through 2018, according to the NPD Group, with the number of what NPD terms "eatings" expected to rise 14%. While donuts, breads, cakes, cookies, and rolls remained the most popular items in in-store bakeries last year, according to Progressive Grocer's 2012 "Bakery Operations Review," it's clear that many consumers are looking for more sophisticated and healthier options.
Sales of specialty gourmet breads/baked goods reached $1.7 billion in 2012, +12% in the last two years; gourmet baking mixes, supplies, and flour sales were $692 million, +9%; and crackers/crisp breads were $547 million,+7.2%, according to National Association for the Specialty Food Trade data.
Desserts remain the largest category in the in-store bakery, accounting for just under half of all department sales, according to the International Dairy Deli Bakery Association (IDDBA). With 61% of sales, cakes are the largest dessert sector, followed by cookies at 21%, pies 13%, brownies/bars 2.8%, and specialty desserts 2.2%. Mini cakes and cupcakes are super-hot trends. In 2012, more units of cupcakes were sold than any other type of in-store bakery cake; cupcake sales grew 63% in in-store bakeries, according to Progressive Grocer.
Specialty desserts were the fastest-growing in-store bakery category, led by éclairs, cannoli, dipped/covered fruits, cream puffs, fudge, cobblers/crisps, and custards/puddings, according to 2012 data from Nielsen's Perishables Group. Panna cotta was the fastest-growing dessert in restaurants in 2012, according to Datassential, with cupcakes, s'mores, and flourless chocolate cake also high on the list. Vanilla, sugar, double chocolate, chocolate peanut butter, and macaroon were the fastest-growing cookies on menus.
Although unit sales of bread/ rolls declined 2.5% in 2012, according to IRI, the current revolution in bread carriers and preferences in restaurants can be expected to send sales soaring. Crusty/hot hearth is currently the biggest bread category among in-store bakers, followed by artisan, sandwich breads, and flatbreads, according to IDDBA. Brioche, wraps, tortillas, Texas toast, marble rye, and ciabatta were among the fastest-growing burger carriers in restaurants in 2012, reports Datassential; brioche, flatbreads, and pretzel breads were the fastest-growing sandwich carriers. Wendy's now offers Flatbread Grilled Chicken Sandwiches; the flatbread is made with five grains.
Although snack/granola bars are posting strong sales gains, the nutrition/energy bar segment is stagnant at a 13% household penetration, according to Mintel data. More importantly, the nutrition/ snack bar market appears to be giving way to trail mix as the trendy nutritious snack with strong potential. IRI 2013 State of the Snack Food Industry data presented at SNAXPO notes that trail mix has been among the five fastest-growing healthy snacks for the past three years.
Kids are big consumers of bread and baked goods. Seven in 10 kids eat bread or toast at least once a week, 63% eat crackers, and 57% cookies, according to Multi-Sponsor Surveys' 2012 Gallup Study of Children's Nutrition and Eating Habits, so clearly there is great opportunity for kid-directed bakery items.
Although whole grains and dietary fiber were the top two ingredients consumers tried to get more of in 2012, according to the International Food Information Council, 58% looked for high protein claims at retail, per Technomic's 2012 Healthy Consumer Trend Report. High-protein snacks/breads are a very big idea. With prebiotics projected to become a mass market opportunity in the United States, according to Sloan Trends' TrendSense™ model, incorporating prebiotics into baked goods is also right on target.
Gluten-free represented less than 1% of baked goods sales in 2012, reports Nielsen. That is probably because, according to a 2012 Packaged Facts report, 29% of consumers don't think that gluten-free breads/baked goods taste as good as the standard versions.
Lastly, a growing backlash to breads and continued interest in low-carbohydrate foods will likely continue to eat into bakery sales. According to 2012 data from Technomic, 44% of consumers looked for low-carb descriptors at retail last year; 32% did so in restaurants.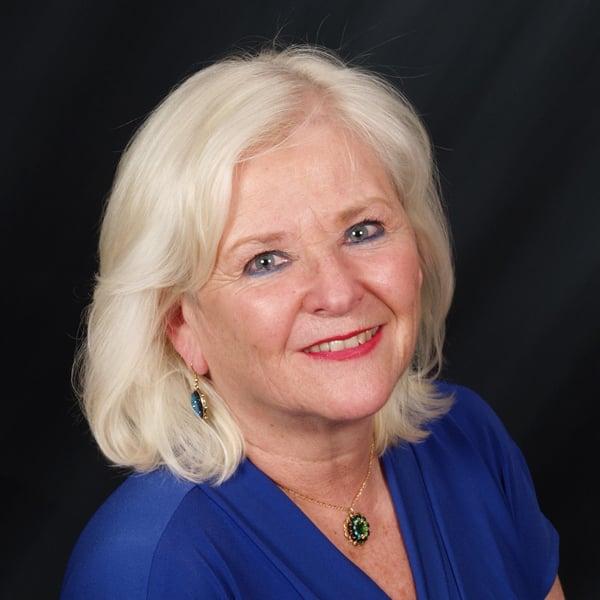 A. Elizabeth Sloan,
Contributing Editor
President, Sloan Trends Inc.,
Escondido, Calif.
[email protected]