One-third of shoppers are buying more foods/drinks for their nutritional components than they were two years ago, according to the Food Marketing Institute's Shopping for Health 2012.
Nearly nine in 10 adults (86%) made a strong effort to consume more nutrients in 2012; 78% consumed more vitamins, 57% more specialty nutritional ingredients, 45% more herbs/botanicals, and 42% more minerals, according to Multi-sponsor Surveys' 2011 Gallup Study of Nutrient Knowledge and Consumption.
HealthFocus International reports that nine in 10 adults say it is important to get their nutrients naturally from foods, and 53% think that it's important to get them from fortified foods, so clearly the opportunities will be unprecedented for manufacturers of healthful foods.
Over the last two years there have been substantial gains in the number of Americans who believe that basic nutrients are very effective in delivering serious health benefits. More than half (55%) of adults feel that calcium/ vitamin D are very effective for bone health; 55% understand that fiber consumption can help prevent colon cancer; and 38% think omega-3s are effective in promoting heart health, explains Gallup.
Additionally, three-quarters (73%) believe they're not consuming at least some nutrients in sufficient amounts; this is up from 62% two years ago. In 2012, Gallup found that 53% of those polled felt they weren't getting enough vitamins, up 12% from 2010. Omega-3s top the list of nutritionals adults think they're deficient in, followed by calcium, vitamin D, B vitamins, antioxidants, vitamin C, and iron.
Bundling and bioavailability are two of the biggest better-for-you food and beverage opportunities that food companies are missing. With consumers' increased focus on the effectiveness of individual nutrients, it's not surprising that more than half (55%) would like more clinical proof about the bioavailability of nutrients in fortified foods, according to the Natural Marketing Institute's 2011 Health and Wellness Trends Database.
Magnesium, which has posted double-digit annual growth as a dietary supplement since 2005, according to Nutrition Business Journal, is perfectly poised as the next ingredient for enhancing bioavailability tied to bone health, according to TrendSense™. Expect increased interest in other basic nutrients bundled for foods to deliver against much sought after health benefits, such as eye health. Here's a look at five nutritional ingredients that are sure to thrive in 2013.
• Choline. With more than 80% of the U.S. population likely deficient, and its critical roles in brain development in infants/toddlers, cognitive function, and prevention of non-alcoholic fatty liver disease, expect choline to explode onto the nutritional scene in 2013.
• Prebiotics. Awareness of prebiotics stood at 31% in 2012, according to Multi-sponsor Surveys' 2012 Gallup Study of Probiotic & Prebiotic Consumers, so clearly it's time to promote prebiotics' role in supporting "good bacteria" along with probiotics' ability to reduce fat, calorie, and sugar levels in foods. "Super fibers" are likely to be the most successful positioning for prebiotics. Frost & Sullivan projects that the U.S. prebiotic ingredients market will double in the next five years.
• MUFAs. In 2011, monounsaturated fatty acids became a mass market opportunity, and with the support of the 2010 U.S. Dietary Guidelines and the American Heart Assn., they've been accelerating ever since. Three-quarters of consumers (74%) are aware of MUFAs' role in reducing the risk of heart disease, according to the 2011 IFIC Food & Health Survey. More than half of consumers now think the most effective strategy for improving health is to follow a moderate fat diet that includes good fats, reports the United Soybean Board's 2012 Consumer Attitudes About Nutrition Survey.
• Polyphenols/Cocoa Flavanols. Polyphenols and flavonoids have been the most marketable phytochemicals since 2007. In 2012, 15% of adults made a strong effort to get more polyphenols, per Gallup. With the incidence of stroke rising among those older than age 65 and atherosclerosis/blood plaque now a hot heart health issue, it's not surprising that natural components that help increase circulation are in demand, and cocoa flavanols are leading the way. Just about half of shoppers bought chocolate for its "super food" properties, reports FMI's 2011 Shopping for Health Survey.
• Protein. Nearly half (48%) of consumers across all age groups made a strong effort to get more protein in 2012, according to Gallup data. One-third of shoppers in FMI's 2012 survey said they look for protein on the food label, up 10% since 2009. Three-quarters believe protein is important to build/maintain muscle; 68% think it is important for exercise recovery, and 59% understand its value in promoting a feeling of fullness, according to Dairy Management Inc.'s 2011 Consumer Survey.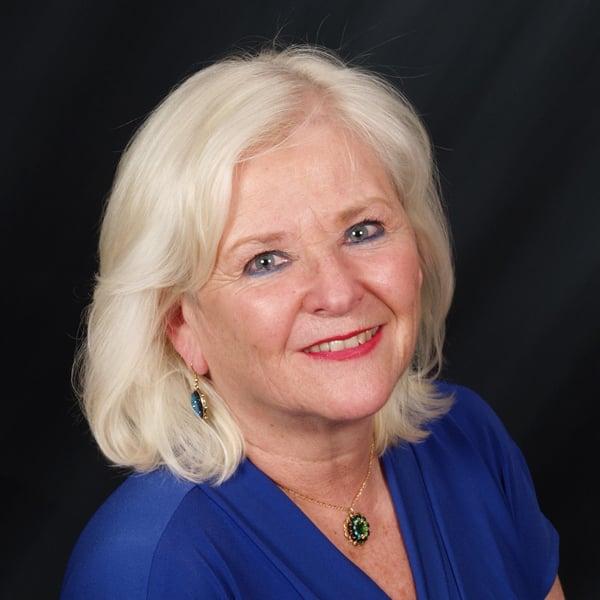 A. Elizabeth Sloan, Contributing Editor
President, Sloan Trends Inc., Escondido, Calif.
[email protected]