In 2013, 40% of primary food shoppers were male, up from 31% in 2011, according to BPN's 2013 Retail Trends report. Half (52%) of dads with kids at home do the household grocery shopping.

Although men spend about half as much time in the store as women, Nielsen's April 2013 Newswire reports that they are more brand loyal, not as price sensitive, and more likely to make impulse purchases—especially for salty/sweet snacks, ice cream, and cereal.

Among male grocery shoppers, there are three very important target audiences: 1) the 13.2 million men living alone, most of whom are in the 35–54 age range; 2) young men with families; and 3) males age 55+, who tend to be empty nesters and have time to pitch in with chores like shopping.

Men's shopping baskets (more than half of them) are likely to include alcoholic beverages, tuna, refrigerated juices/drinks, and prepared food (e.g., ready-to-serve/ready-to eat items, nutrition bars, luncheon meats, yogurt, and shakes), Nielsen reports.

According to the American Time Usage Study from the Bureau of Labor Statistics, 39% of men prepare/cook at least one meal a day, and single men cook 4.1 times per week. A 2013 Kraft Foods survey found that dads' most common meals in regular rotation are chicken, which is prepared by 84%; pasta 74%;sandwiches 67%; and burgers 64%. Nearly half of dads (48%) say they feel adventurous in the kitchen.

Multi-Sponsor Surveys' 2011 Gallup Target Market Report for Men in the Kitchen states that time for meal preparation is more important to men than women. In 2013, 74% of men bought gourmet foods, up from 44% five years ago, according to the Specialty Foods Assn.'s 2013 Specialty Food Consumer; 46% of men watch cooking shows.

While on par with women when it comes to preferences for tangy, sour, and bitter tastes, men are more attracted to spicy, smoky, and bolder flavors than women. They are less likely to prefer fruity, salty, herbal, and sweet flavors, per Technomic's 2013 Flavor Trend Report. Although gender has little effect on ethnic food preferences, Japanese, Thai, and Greek cuisines have greater appeal to men than women, according to Technomic.

When it comes to prepared deli meals, 2013 data from the International Dairy-Deli Bakery Assn. (IDDBA) indicate that 42% of men buy comfort foods (e.g., meatloaf); 41% BBQ/grilled picnic foods (e.g., ribs); 34%Mexican; 32% Chinese; and 29% Italian. IDDBA also took a peek at men's preferences for more exotic offerings, reporting that nearly one in five (21%) is very interested in buying gnocchi; for empanadas, it is 20%; falafel 18%; Chinese bao sandwiches 17%; and Vietnamese pho soup 14%.

According to 2012 Technomic data, nearly one-third of men are snacking more often than two years ago. Baked goods and fruit are the top midmorning snacks for men; potato chips/pretzels, crackers/cookies, and candy lead the list in the afternoon. In addition, 40% of men snack on ice cream/frozen desserts in the evening. Burgers, deli sandwiches, and hoagies are men's favorite sandwiches for lunch; tacos/burritos and mini sandwiches are popular snacks, per Technomic's 2012 Consumer Sandwich Trend Report.

Three-quarters of men are making at least some effort to eat healthier, according to FMI's 2013 Shopping for Health survey. A good/excellent source of a nutrient is the top health claim men seek out; 57% of male shoppers look for it, followed by low sugar/low carbohydrate or low salt/low sodium, which are sought by 47%, according to Mintel's 2013 Food Packaging Trends—U.S.

One in five men is trying to lose weight. After weight, high blood pressure, heart problems, and diabetes are the top reasons men watch their diet, according to Mintel's 2012 Diet Trends—U.S. report.

Men are more likely than women to use food to treat/reduce the risk of specific conditions or to follow a doctor's advice, per FMI; heart, energy, and digestive health have the biggest impact on male food purchase decisions.

Nine out of 10 men ages 18–34, 71% of those 35–44, and 48% of those 55+ buy sports drinks; for nutritional liquid/ powder drinks or liquid breakfast, the figures are 62%, 43%, and 24%, respectively. For protein drinks, it is 63%, 37%, and 12%, respectively, according to Mintel's 2014 Nutritional and Performance Drinks—U.S. Men are less likely than women to use nutrition bars.

Men are the top consumers of juice/juice drinks, per Mintel's 2013 report, Juice and Juice Drinks—U.S. Root beer, orange, cherry, and grape are among the soft drink flavors with greater appeal to men than to women, according to Technomic's flavor report.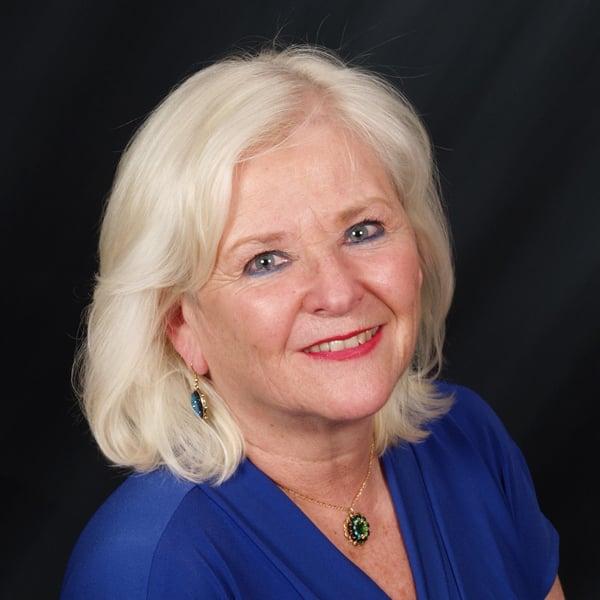 A. Elizabeth Sloan,
Contributing Editor
President, Sloan Trends Inc.,
Escondido, Calif.
[email protected]