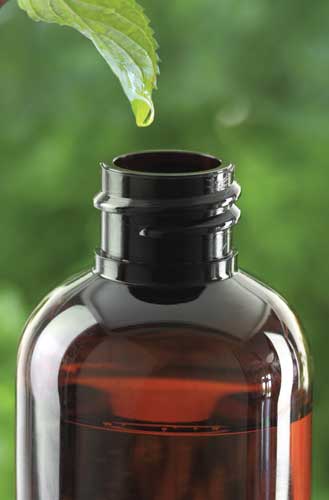 Using essential oils to control corn fungi
Plant-derived essential oils can help control postharvest fungi in drying corn, according to a study published in the Journal of Food Science. The study was based in Argentina, the second-highest corn-producing country globally. There, wet weather makes slow-drying corn susceptible to fungal infections, which are typically treated with synthetic fungicides, which can cause resistant strains of pathogens.
Looking for an alternative method, researchers tested the effects of essential oils made from commercial and native aromatic plants on the fungi. They found oregano to be the best antifungal agent because of the presence of thymol, but Argentinian-grown peppermint and suico oils were also effective. The authors conclude that "the essential oils inhibit the growth of fungi and therefore, the formation of mycotoxins. Because of this, the use of these essential oils should be considered for the industry as a natural biocide agent for preserving quality properties and food safety in postharvest cereals, such as corn."
The study, "Natural Control of Corn Postharvest Fungi Aspergillus flavus and Penicillium sp. Using Essential Oils from Plants Grown in Argentina," appeared in the December 2014 issue.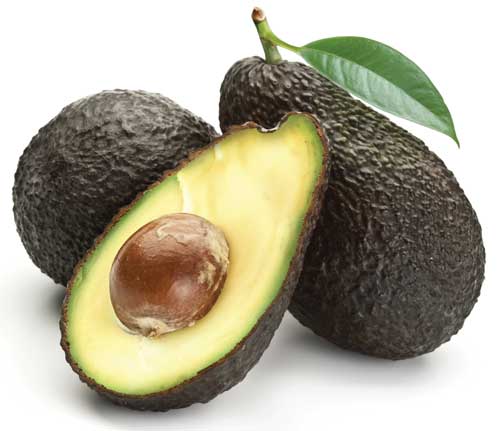 Avocados may help lower 'bad' cholesterol
Eating one avocado a day as part of a cholesterol-lowering diet has additional cholesterol-reducing effects, according to a study that appeared in the Journal of the American Heart Association. Reducing low-density lipoprotein cholesterol (LDL-C) can reduce the risk of developing heart disease.
The study consisted of a randomized, crossover, controlled feeding trial that involved 45 overweight or obese participants with baseline LDL-C in the 25th to 90th percentile. Participants were fed one of three cholesterol-lowering diets: a lower-fat (LF) diet, a moderate-fat diet that contained one avocado (AV), or amoderate-fat diet that used high oleic acid oils to match the fatty acid content of one avocado (MF). Compared with baseline, the resulting reduction in LDL-C and non-high-density lipoprotein cholesterol from the AV diet was greater than that of both the MF and LF diets, and only the AV diet significantly decreased LDL particle number, small dense LDL cholesterol, and the ratio of LDL/HDL from baseline.
Yeast-digesting bacteria show prebiotic potential
A recent study that investigated the process by which bacteria in the human gut digest yeast present in bread and beer may show potential for creating prebiotic medicines to help treat yeast infections and autoimmune diseases such as Crohn's disease. The study, which was published by scientists from the University of Michigan and the UK's Newcastle University, appeared in Nature.
Studying how mice digested a diet of 50% yeast-leavened bread from an artisanal bakery, scientists were able to measure how much yeast the mice consumed and gained a greater understanding of the process in which a common gut bacterium called Bacteroides thetaiotaomicron degraded the yeast.
"People are very interested in developing dietary regimes where good bacteria are of benefit," said Harry Gilbert, professor of biochemistry at Newcastle University and senior study author. "When you have certain bacteria dominant in the gut these microorganisms can produce molecules which have health-promoting effects. The more you understand about how complex glycans are degraded the more you can think about developing sophisticated prebiotics that target the growth of specific beneficial bacteria."
--- PAGE BREAK ---
Paleo, craft foods top predicted trends
Craft foods, the Paleo diet, and product mashups are among the hottest 2015 trends in fast-moving consumer goods predicted by Datamonitor Consumer's Tom Vierhile in a recent webinar.
According to Vierhile, the company's innovation insights director, the idea of "craft" products will move beyond beer. Consumers tend to interpret the term as being associated with small-batch goods handmade by local producers, says Vierhile, and larger companies are playing into their appreciation for the concept with products such as Hillshire Farms' American Craft Sausages and Pepsi's Caleb's Kola.
Additionally, Vierhile suggests that foods designed for the Paleo diet—which eschews refined grains and stresses the consumption of meat, nuts, and seeds—are going mainstream. He points to raw foods as being primed for success, as well as products that make it easier to observe the diet on the go, such as Primal Pacs, resealable snack packs made with beef jerky and dried fruit and nuts.
Vierhile also notes that the popularity of product mashups such as the cronut—the croissant and donut hybrid—has led to the creation of new words, including "vodquila," a vodka and tequila mix; "Dewitos," a nickname for Doritos-flavored Mountain Dew; and "speer," a term for spirit-flavored beer. As these combinations continue to emerge and more consumers are open to buying novelty items, Vierhile says, food manufacturers will need to respond accordingly when considering product development.
Mediterranean diet may provide lasting benefits
When combined with exercise, adhering to the Mediterranean diet even for a short period of time may be enough to provide lasting health benefits, according to a study published in Microvascular Research. In the study, researchers asked sedentary subjects to maintain an exercise regimen and observe the Mediterranean diet for eight weeks. When they measured the subjects again one year later, they found that the original improvements from the regimen were still evident, particularly in the microcirculatory and cardiorespiratory assessments.
Additionally, another study, this one published in BMJ, found that the Mediterranean diet may be associated with telomere length, a biomarker of aging. Telomeres are repetitive DNA sequences found on the ends of chromosomes, and according to the authors, "shorter telomeres are associated with a decreased life expectancy and increased rates of developing age related chronic diseases." In the study, researchers followed the diet of 4,676 disease-free women and found that greater adherence to a Mediterranean-style diet was significantly associated with longer telomere length.
---
What's new with food companies

• Archer Daniel Midlands Co. has reached an agreement to sell its global cocoa business to Olam International Ltd. It will also open a new information technology and support center in Erlanger, Ky., and it signed a joint business development plan to grow its relationship as an oils and fat supplier for Unilever in Europe, North America, and Africa.
• To celebrate its 150th anniversary, BASF announced the development of a global co-creation program with partners on the topics of energy, food, and urban living.
• California Olive Ranch, the largest producer of extra-virgin olive oil in the U.S., acquired Lucini Italia, which produces and imports premium Italian extra-virgin olive oils.
• Cargill opened its first cocoa processing facility in Asia in the East Java region of Indonesia.
• New Jersey–based DSM received the 2014 Governor's Environmental Excellence Award in the Healthy & Sustainable Business category. It also opened a solar field at its plant in Belvidere, N.J.
• Firmenich broke ground on its new state-of-the-art Center of Excellence for Flavor Encapsulation technology in Indonesia.
• Flavor & Fragrance Specialties Inc. scored 98% on its recent Level 2 Safe Quality Foods audit, the second year in a row that the company has received this score.
• FONA International received the Illinois Family Business of the Year Award for Community Service in recognition of its involvement with local organizations.
• Grain Processing Corp. announced that its Washington, Ind., plant complex will be the site for its multimillion dollar MALTRIN® maltodextrins capacity expansion.
• Grupo Bimbo agreed to acquire the total shares outstanding of Saputo Bakery Inc., a subsidiary of Saputo Inc., which mainly produces snack cakes in Canada.
• Grupo Herdez will acquire Nestlé's ice cream business in Mexico.
• Grupo Saporiti S.A. signed an agreement to distribute Ganeden Biotech's GanedenBC30 in South America.
• Hormel Foods Corp. and Excel Corp., a subsidiary of Cargill, have dissolved their partnership in Precept Foods LLC.
• JBT Corp. acquired the assets of Kingston, N.Y.–based Wolf-tec Inc., a leading manufacturer of processing solutions for poultry, beef, pork, and seafood.
• Kalsec Inc. was awarded the Safe Quality Food Level 2 certification under the Global Food Safety Initiative Edition 7.2.
• Mérieux NutriSciences Corp. acquired the Randolph Companies.
• Naturex opened a sales office in Santiago, Chile.
• As of January 2015, every new horizontal chest freezer Nestlé buys to store ice cream will use natural refrigerants rather than synthetic refrigerants. It also announced that it will open a Nescafé Dolce Gusto (NDG) factory in Brazil this year, the first production facility for NDG capsules outside of Europe.
• Takasago Americas opened its new encapsulation technology center at the company's facilities in Rockleigh, N.J.
• Tate & Lyle PLC established a joint venture with Gemacom Tech Indústria e Comércio S.A., the leading domestically owned food systems business in Brazil.
• Thai Union Frozen Products PCL, which markets Chicken of the Sea, will acquire Bumble Bee Foods in a $1.5 billion deal.
• The Hershey Co. acquired Canadian confectioner The Allan Candy Co.
• Univar will become the authorized distributor for BENEO Inc.'s specialty and nutritional ingredient products in the Eastern and Central U.S. markets.

Melanie Zanoza Bartelme,
Associate Editor
[email protected]