IFT recognizes section volunteers
Congratulations to the 2016–2017 Sections of Excellence and Sections of Merit. This recognition symbolizes the section's commitment to IFT, section members, and the food science and technology profession. Congratulations also to this year's Outstanding Section Volunteers. These individuals were recognized for their exceptional efforts to ensure sections run smoothly and effectively as well as their willingness to go above and beyond to help the sections grow and become better.
The 2016–2017 Sections of Excellence, Sections of Merit, and Outstanding Section Volunteers can be found here. IFT thanks awardees for their contributions to their sections and IFT.
IFT17 sessions available online
If you attended IFT17 as a Total Access registrant, you have free access to the Online Session Catalog through July 2018 using the promotion code sent to you. The catalog includes the audio and PowerPoint presentations from the more than 100 sessions held during the show (as long as presenters gave permission to record audio and share handouts), including general sessions, two featured sessions, and IFTNEXT sessions. More than 100 ePosters are also available. If you didn't attend IFT17 or didn't register for Total Access, you can still access these sessions. Pricing varies based on member status. Click here to access the catalog.
Call for IFT18 proposals
Proposals for IFT18 sessions, presentations, and poster abstracts are now being accepted. Session and presentation proposals, as well as New Products & Technologies proposals, may be submitted through Oct. 30, and technical research papers (ePoster and printed poster abstracts) are due Dec. 18. Visit iftevent.org/Sessions/Call-for-Proposals for more information and instructions for submitting.
Students complete internships
Feeding Tomorrow, the foundation of the Institute of Food Technologists, and its industry partners provide scholarship and internship opportunities for undergraduate and graduate students as part of its Intern+ program. During this program, which is completed during the summer months, students gain professional experience and receive a travel grant to attend the IFT annual event. Four students participated in this year's opportunities.
Cally Toong is a graduate student at the University of Massachusetts Amherst pursuing her MS in the Dept. of Food Science. During her internship at General Mills, Toong worked directly with R&D scientists, multiple teams, and external vendors to reformulate a core product. "My favorite part was being able to gather information from people across different roles, divisions, and platforms and apply it to a meaningful project that positively contributed to the company," she says, adding that the work gave her a way to see a real-world application of what she had learned at school.
Prashant Pokhrel is a PhD candidate at Washington State University studying food engineering who interned at PepsiCo. "Without a doubt, this internship opportunity will play a key role in achieving my dream of becoming a successful food engineer," he says.
Junior Kristi Kana is a food science and chemistry double major at the University of Maryland. Kana interned at Mondelēz International with the Halls brand, developing formulations for a line extension. "Working with people from different backgrounds helped me learn and understand the business—and not just from a product development perspective," she says. "I had to learn on the fly and be able to adapt to changes quickly. I'm becoming more flexible and creative with how I approach problems—something that's definitely going to help me in my future career."
Juliet Lucente is a rising senior studying food science at the University of Illinois at Urbana-Champaign who interned at Kraft Heinz. "This [program] really helped to boost my confidence because it validates that I have used my time wisely here at the university and reassures me I'm on the right track toward having a successful career as a food scientist," she says.
Doyle retires
Twenty-six years ago, the University of Georgia (UGA) hired Mike Doyle to create and lead a research center focused on detecting, controlling, and eliminating foodborne pathogens in America's food supply. In July, Doyle retired from his position as director of the Center for Food Safety.
In the early 1980s, Doyle was the first food microbiologist to study E. coli, the major cause of hemolytic-uremic syndrome in children in the United States. At UGA, he continued to focus his research on developing methods to detect and control foodborne bacterial pathogens. His patented inventions include the use of probiotic bacteria to control E. coli infection in cattle and address Listeria contamination of food processing facilities.
Throughout his career, Doyle received numerous honors. An IFT Fellow, he was named a Regents' Professor at UGA and a fellow by the National Academy of Inventors, the American Academy of Microbiology, the American Assoc. for the Advancement of Science, and the International Assoc. for Food Protection. He received the Nicolas Appert Award from IFT, the Public Health Honor Award from the U.S. Centers for Disease Control and Prevention, and the Scientific Achievement Award from the American Meat Institute Foundation.
--- PAGE BREAK ---
Comax hires Crain
IFT member Michael E. Crain joined Comax Flavors as senior flavor chemist. In this role, he will be responsible for leading both creative flavor labs in Comax's Melville, N.Y., headquarters and its new New Jersey innovation center to develop quality flavors, direct the daily operations of the creative staff, and work side by side with the sales team to generate new business opportunities.
Crain joins Comax with 35 years of flavor experience. He most recently served as senior flavor chemist for the Sweet Goods team at IFF/Ottens. Crain holds a BS in natural sciences from Rider University and is a certified member of the Society of Flavor Chemists.
Bell promotes Keane
Bell Flavors & Fragrances promoted Cristalle Keane to manager of sweet creation. Keane started as a lab technician and worked her way up to senior flavorist after extensive training and gaining her flavorist certification. In addition to her role as a creative flavorist, Keane will continue to remain a key resource for production staff, supply issues, and helping to optimize Bell's internal project systems.
---
Getting to Know Roger Clemens

Each month, we meet one of IFT's valued volunteers.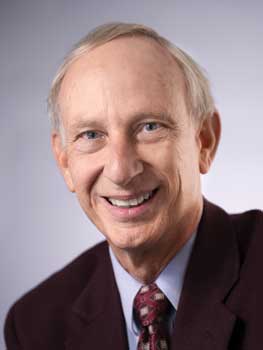 It's been a personal pleasure and professional prize to be part of the IFT organization and family for nearly 40 years," says Roger Clemens, IFT past president and longtime volunteer. Clemens, an adjunct professor in the University of Southern California's School of Pharmacy, began this four-decade involvement at the section level, responding to personal invitations to get involved with the Southern California Section. Clemens saw a connection between the section's leadership needs and an opportunity for him to expand his limited professional network as a recent PhD graduate.
"Active participation in numerous leadership positions, including section chair, provided critical exposures at the intersection of nutrition, food science, and public health. Since those early days, there have been an abundance of opportunities to collaborate and lead within an array of IFT committees and task forces, thanks in part, to the opened doors facilitated by exceptional people," he reflects.
One of those leadership roles was the IFT presidency, which Clemens held from 2011 to 2012, and he says the role allowed him to engage with the international community and give back to people around the world, often through education. "The opportunities to share the importance of food science, from crop to cell (borrowed from Mario Ferruzzi), reflect everyday occurrences. The experiences and exposures within IFT continue to represent critical components of educating the general public that is confused about the food supply and its health possibilities," he says.
Clemens embraces this educator role both in his professional work and as a Food Science Communicator for IFT. "The continued support by past and current IFT staff … and my innate drive to convey evidence-based messages laid the groundwork for hundreds of interviews with the popular press," he says, noting that communicators like Christine Bruhn and Carl Winter have inspired him. "Today's flurry of social media and often unsubstantiated public comments at the interface of food science, nutrition, health, and medicine" also inspired Clemens to create a monthly column within Food Technology, "Food, Medicine and Health," which has been published since 2004.
Clemens has found value in the work he's done for IFT and in his other volunteering endeavors, including the Red Cross, and he encourages others to engage with the organization for their own growth—and that of generations after. "Volunteer opportunities represent learning experiences," Clemens says. "It is those experiences that enrich the personal lives and professional careers of the next generation of leaders. It is those experiences that are quite rewarding. If one wishes to learn from others, then it's incumbent that one gets involved and volunteer."
---
Section Meetings
Chicago
Nov. 1:
Suppliers' night
. Rosemont, Ill. Click
here
.
Lewis & Clark
Oct. 4: Suppliers' night. Benton City, Wash. Click here.
Oct. 5: Golf scramble. Kennewick, Wash. Click here.
Longhorn
Sept. 14: Suppliers' night. Frisco, Texas. Click here.
Minnesota
Oct. 26: Suppliers' expo. Minneapolis. Click here.
Philadelphia
Oct. 24: Suppliers' night. Cinnaminson, N.J. Click here.
Rocky Mountain
Sept. 21: Suppliers' night. Denver. Click here.
---
In Memoriam
Thomas Paul Ringkob passed away May 25, 2017. Ringkob taught undergraduate and graduate animal science courses and directed thesis research for graduate students at the University of Nevada, Reno (UNR), and managed the UNR Meats Laboratory. A longtime member of IFT, he was also active in the American Society of Animal Science and the Reciprocal Meats Assoc. He earned his BS from Iowa State University, his MS at the University of Missouri, and his PhD, all in animal science, from Cornell University.
IFT also notes the passing of the following members: Barbara Barnard, Judson T. Calfee, Claud H. Johnson, and Adam Schowalter
Have some news to share about yourself or another IFT member? Email [email protected].