Spices display prebiotic activity
Certain spices show high antioxidant potential and provide prebiotic effects, according to a study published in the Journal of Food Science. Researchers examined the prebiotic potential, chemical composition, and antioxidant capacity of black pepper, cayenne pepper, cinnamon, ginger, Mediterranean oregano, rosemary, and turmeric.
All spice extracts, except for turmeric, enhanced the growth of Bifidobacterium spp. and Lactobacillus spp., and all spices exhibited inhibitory activity against selected Ruminococcus species. Cinnamon, oregano, and rosemary were active against selected Fusobacterium strains, while cinnamon, rosemary, and turmeric were active against selected Clostridium spp.
Some spices displayed prebiotic-like activity by promoting the growth of beneficial bacteria and suppressing the growth of pathogenic bacteria, suggesting their potential role in the regulation of intestinal microbiota and the enhancement of gastrointestinal health. The identification and quantification of spice-specific phytochemicals provided insight into the potential influence of these chemicals on the gut microbial communities and activities. The researchers concluded that further research should focus on the connections between spice-induced changes in gut microbiota and host metabolism and preventive effects against disease in animal models and humans.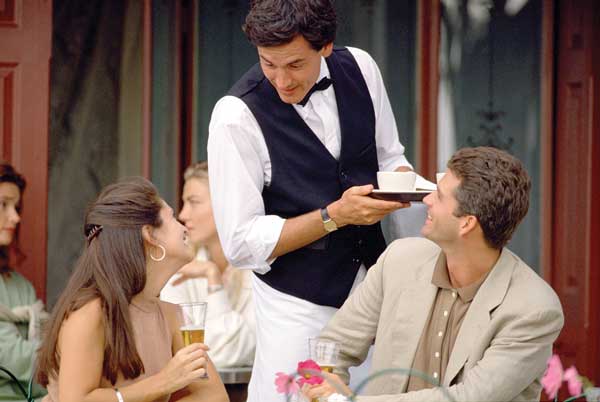 Gen Xers increase restaurant visits
Generation X—those aged 36–52—now account for 23% of all restaurant visits, similar to Boomers and Millennials, who account for 26% and 25% of visits, respectively, according to a new foodservice study published by The NPD Group.
"Boomers and Millennials still make the most visits to restaurants and foodservice outlets, but Gen Xers aren't far behind," says Bonnie Riggs, NPD restaurant industry analyst. "Many Gen Xers are looking to the convenience and experience restaurants offer because their kids are older and more independent."
Restaurant growth has stalled in recent years, and this study explored how different generational groups interact with restaurants to find ways to boost traffic. The study, "What Matters Most to Key Generational Groups," found that Gen Xers enjoy dining out because they are more likely to have two incomes and be able to afford it. Gen Xers, who represent 20% of the U.S. population, also place high importance on food quality, the ability to customize, and satisfaction of cravings, the study found.
Lutein protects eye health
Lutein and zeaxanthin isomers—known as macular carotenoids (MCs)—may protect against the undesirable effects of prolonged exposure to high-energy blue light emitted by digital screens of computers, tablets, and smartphones, according to a study published in Foods. The effects range from eye fatigue to progressive loss of visual function. MCs are natural filters of high-energy blue light, which can harm the macula—the region of the eye responsible for highest visual acuity—by promoting the production of free radicals.
The study was a six-month randomized, double-blind, placebo-controlled supplementation trial with 48 healthy young adults with screen time exposure of at least six hours daily. Subjects were evaluated at baseline, three months, and six months for Macular Pigment Optical Density (MPOD).
The researchers found that MC supplementation of 24 milligrams daily yielded significant improvement in MPOD, overall sleep quality, headache frequency, eye strain, eye fatigue, and all visual performance measures. The researchers do note that the improvement in sleep quality was not directly related to increases in MPOD and may be due to systemic reduction in oxidative stress and inflammation.
Germany innovates superfood products
Germany has overtaken Australia and the United Kingdom to become the second most innovative market for superfood product launches, according to research from Mintel. Germany had 9% of the superfood food and drink launches in the year to June 2017, and from 2013 to 2016, the country saw a more than four-fold increase (+433%) in the number of new food and drink launches containing the descriptors "superfood," "superfruit," "supergrain," "supergreen," or "superseed."
"Germany moving up the ranks in superfood launches is [aligned with] a growing appetite for superfoods in the country, which is a result of a widening audience of consumers who are interested in health and well-being," says Katya Witham, senior food and drink analyst for Germany at Mintel.
The United States still leads the market, with 19% of launches in the year to June 2017, but its share fell from 25% in the year to June 2016.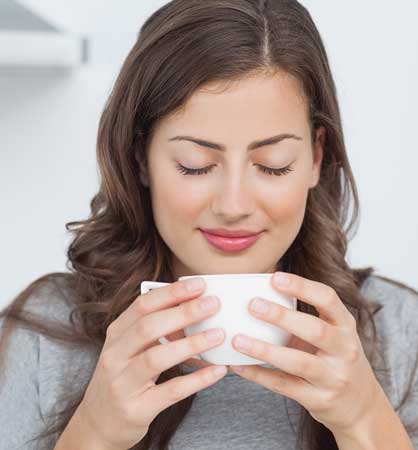 Coffee may extend lifespan
Coffee drinkers may be up to 18% less likely to die over the next 10–16 years versus nondrinkers across ethnic groups, according to a study published in the Annals of Internal Medicine.
While previous studies have linked coffee consumption with a reduced risk of death, data for nonwhite populations has been sparse. Using the Multiethnic Cohort, a prospective population-based cohort study, researchers analyzed the coffee intake of 185,855 African-Americans, Native Hawaiians, Japanese-Americans, Latinos, and whites, aged 45–75 at recruitment. At the study's start, the participants reported on their diet and lifestyle habits, including coffee drinking.
During the next decade, more than 58,000 study participants died. The researchers found that those who consumed one to three cups a day were 12%–18% less likely to die versus nondrinkers, a pattern that was consistent across racial groups. The researchers believe this finding supports the theory that coffee itself might have some beneficial biological effects.
---
News Bites
•
Avril
acquired
Novastell
, a French company that specializes in lecithins and phospholipids.
• Bell Flavors & Fragrances announced a new location in Kuala Lumpur, Malaysia.
• Blue Pacific Flavors opened a new research and development laboratory, the Flavor Creation and Culinary Innovation Center.
• Cornell University and IBM announced a joint research project that will use genetic sequencing and big-data analyses to help keep the global milk supply safe.
• Fruit d'Or's Cran Naturelle and Cran d'Or cranberry seed oils received Health Canada's NPN claim as a "source of omega-3 and omega-6 fatty acids for the maintenance of good health. Source of antioxidants. Source of oleic acid."
• GEA is slated to build Asia's largest milk production facility in India.
• Giract is organizing a PhD Thesis Award worth €500 and six prizes for first-year PhD students each worth €3,000. The deadline is Oct. 31, 2017. Click here for more information.
• Givaudan announced that it is acquiring Vika B.V. to strengthen its portfolio of natural dairy solutions.
• Kerry donated $2 to Three Square Food Bank, a nonprofit located in southern Nevada, for every sample of its sugar-reduced chocolate milk solution served at IFT17.
• McCain Foods announced plans to expand capacity at its plant in Coaldale, Canada.
• The North Carolina Research Campus will be the home of the Food Processing and Innovation Center, a collaborative project with North Carolina State University and the North Carolina Dept. of Agriculture.
• Oklahoma State University's Robert M. Kerr Food & Agricultural Products Center (FAPC) launched its new FAPC Connect App to provide food safety information on the go.
• Otsuka Pharmaceutical Co., a wholly owned subsidiary of Otsuka Holdings Co., entered into a definitive agreement to acquire Daiya Foods.
• PROVA announced that it has joined forces with The Livelihoods Fund for Family Farming on a new initiative to restore vanilla quality while increasing food security and preserving Madagascar's landscape.
• Q Laboratories purchased two buildings in Cincinnati as part of its ongoing capacity expansion project.
• Starbucks will acquire the remaining 50% of its joint venture in China for $1.3 billion in the largest acquisition in the chain's history.
• Synergy Flavors will add a 40,000-square-foot building to its corporate campus in Wauconda, Ill.
• Western Foods will increase its gluten-free rice flour and ancient grain milling business by expanding into a new 56,000-square-foot facility in Pine Bluff, Ark.

Melanie Zanoza Bartelme, Associate Editor
[email protected]